While EVs are leading the way for the future of automobiles, plenty of owners so far are left oblivious to the fact that they can be catastrophically expensive to maintain. True, electric vehicles have fewer moving parts than their ICE counterparts. Nor, do they need oil changes or costly engine rebuilds. It's only when you're asking things like how much does an electric car battery cost UK that you realise.
Alas, batteries aren't made to last forever. Give it a few more years or decades, and perhaps humans will soon invent batteries that could last a lifetime. But for now, our experience with phones, laptops, and a myriad of other electronics suggests otherwise. Over time, with continued use, and through the countless charging and recharging cycles, the cells within any battery will start to face degradation.
Hence, why we need to worry about replacing the batteries in our phones, as soon as they can't hold onto a solid charge. The bad news here is that cars are significantly larger and more complex than an iPhone. With that in mind, one might expect that EV battery replacements are costly, right? So then, how much does an electric car battery cost UK, and are they that expensive? Spoilers – Yes, they do.
How Long Do Electric Car Batteries Last
Before we can find out how much does an electric car battery cost UK, we need to ask ourselves… An EV battery is made to last for how long, anyway? Technically speaking, EV batteries won't just die as it gets older. Instead, their ageing process and degradation of the cells mean that they'll gradually lose their total charge capacity. In short, it would impact how far you're able to travel within a full charge.
As the batteries lose a part of their original capacity, you'll notice symptoms such as not being able to go that far any longer, as you once did when the car was new. If the battery itself has really gone south, you might also experience issues such as problems with starting. Or, electronics malfunctioning due to a lack of reliable power. It's bad news all-around, but one that you shouldn't be too worried about.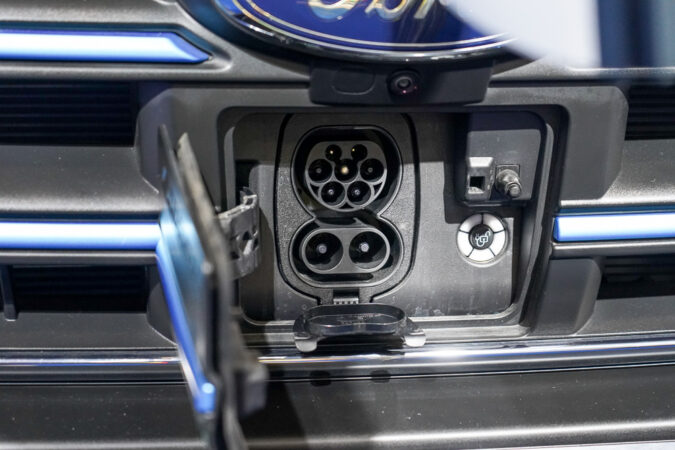 Yes, EV batteries will inevitably require an outright (and costly) replacement. Nonetheless, it's wrong to be overly concerned, since electric car batteries still last for a long time. In fact, a lot of carmakers actively promote warranties that cover those batteries for up to 8 years. In practice, most EV battery designs are – depending on how you take care of them – made to be reliable for 10 or even 20 years.
Range-wise, that's at least 100,000 miles (often more) before you need to plan a replacement of the battery in your EV. As it ages though, you could naturally see your range start to decrease gradually over time. In some electric cars, for instance, it's normal to see a 5% to 10% drop in effective range if the battery reaches its 5th year. Meanwhile, others degrade faster, sometimes up to 20% or 40%.
What Causes Electric Car Batteries To Degrade
While we're discussing how much does an electric car battery cost UK, we may as well cover some of the causes of why they degrade, in the first place. Here are some reasons why your EV's battery may be needing a replacement, faster than anticipated…
1. Using Fast/Rapid-Charging Too Frequently
Relying Too Much On Fast Charging – Yes, rapid chargers are excellent for topping up your batteries in a pinch. However, using them too frequently, and it could have an adverse impact on the battery's lifespan. See, rapid charging induces a lot of current into the battery, which creates a lot of heat. A bit too much heat for prolonged periods and that'll quickly wear out and degrade the batteries.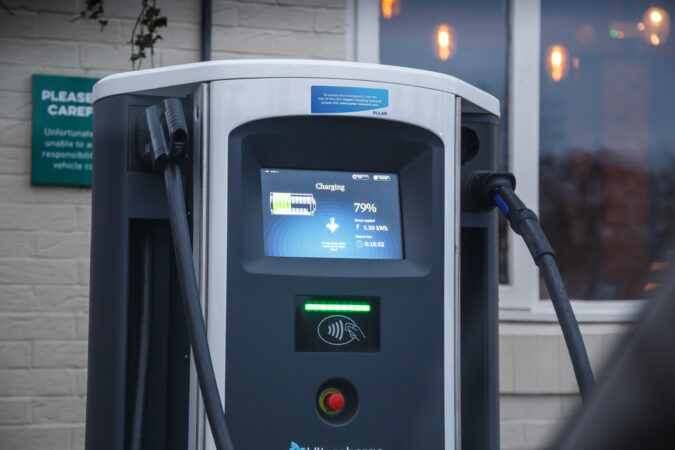 2. Overcharging Or Keeping It 100% For Too Long
Overcharging Or Fully Charging It – To be clear, charging your EV batteries up to 100% is okay if you know that you'll be driving for a long distance. However, constantly leaving it plugged in despite the fact that it's already at 100% will overheat it. In so doing, the cells degrade and wear out faster. The best approach is to keep your car charged up to 80% (or 90%) max unless you really need it.
3. Draining The Battery To A Low Charge
Running At A Low Charge – On the flip side, it's also bad to keep your batteries at too low of a charge. This range is generally around 10% to 20%. These are the critical zones of the battery's capacity, and keeping it here for long will put immense wear on it. In time, that'll lead to degradation. That strain gets even worse if you happen to deplete it fully or drive while it's in the single digits.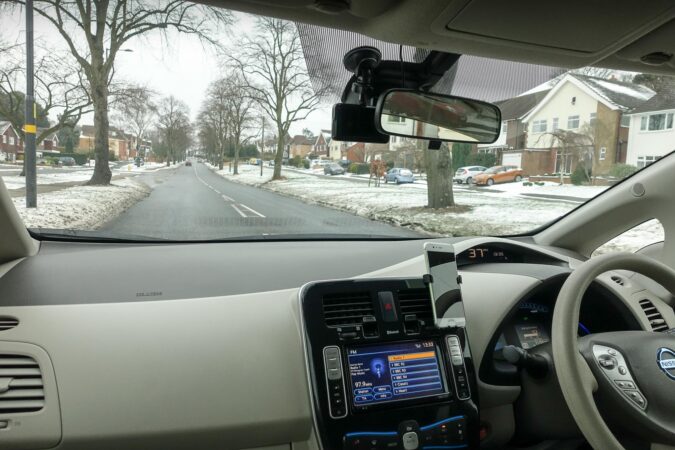 4. Deep Discharge As You Leave Your Car To Sit
Keep Your Car Plugged In – Again, this doesn't mean to fully charge it to 100%. Rather, ensuring that it's kept in the sweet spot between 10% to 90% (ideally, 20% to 80%) of charge. Keeping the battery plugged in allows you to better condition it, and prevents it from getting too hot or cold. Moreover, this also prevents you from letting it sit and deep discharge, which can be quite damaging.
5. Battery's Left Exposed To Hot Weather
Keep The Battery Cooled – Batteries don't like it when it's too hot, as this accelerates the degrading of the cells within it. If you happen to live somewhere that's warm and humid, it's a good idea to keep it garaged or hidden in the shade. An alternative would be plugging your car in, as some EVs could use their onboard battery coolers to keep it cooled.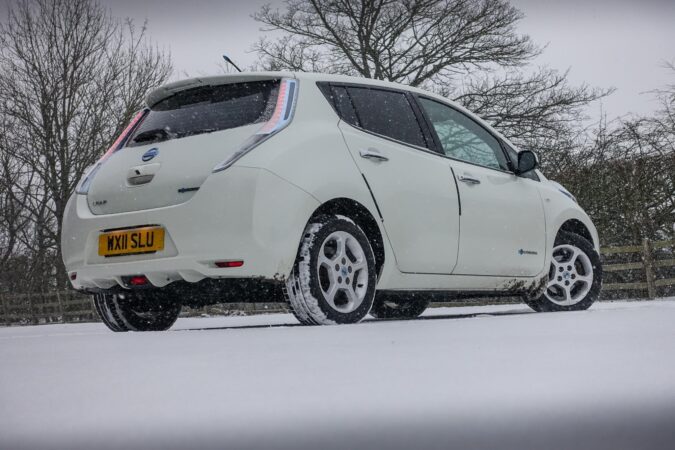 Electric Car Battery Replacement Cost
Even if you've been aware and have avoided prematurely wearing and stressing out your battery, it's inevitable that it'll require a replacement. The issue is how much does an electric car battery cost UK, and it's no doubt rather costly. In 2021, an average replacement cost of an EV battery here in the UK comes out to around £87 per kWh. So, if you have a 100kWh battery, that's £8,700 to replace it.
As of 2022, the cost variation for an EV battery replacement is very wide. A rough average would be around £4,500 to £5,500. However, some electric cars cost as little as £1,500, while others cost over £9,000. Regardless, replacing an EV battery is pretty expensive. The cost may be affected by factors like:

Make And Model – Luxury brands will command a high premium to replace the battery. For instance, Mercedes, Tesla, Audi, Porsche, and BMW charge between £6,000 to £9,000+ for a replacement.
Accessibility – A majority of the cost attached concerns not the battery itself, but how easy it would be to access. If the battery is easier to swap out, it'll cost you fewer labour hours for the job.
Battery Size – Larger or more complex batteries would always cost more to replace than smaller ones. For example, the tiny Fiat 500e and Smart EQ cost only £2,000 and £1,500 for this, respectively.
Now, there are, mind you, ways of saving a lot of money if you ever need an EV battery replacement. Know that EV batteries, depending on the source of the wear and tear, can be repaired instead of an outright replacement. Individual components will be cheaper to replace than the cells themselves. If not, you can instead replace your entire battery with refurbished units, sometimes at half the cost.
EV Battery Replacement Cost Samples
Just so you have a rough idea of how much does an electric car battery cost UK, here's what they cost for some of the most popular EVs in the UK:
| Make And Model | Battery Capacity | Replacement Cost |
| --- | --- | --- |
| Audi e-tron | 71.2 | £6,194 |
| BMW iX | 71.0 | £6,177 |
| Ford Mustang Mach-E | 75.7 | £6,585 |
| Kia e-Niro | 64.0 | £5,568 |
| Mercedes-Benz EQE | 90.0 | £7,830 |
| Nissan Leaf | 39.0 | £3,393 |
| Renault Zoe | 52.0 | £4,524 |
| Tesla Model Y | 75.0 | £6,525 |
| Volkswagen ID.5 | 77.0 | £6,699 |
| Audi e-tron GT | 93.4 | £8,125 |
| Citroën ë-Berlingo | 50.0 | £4,350 |
| Honda e | 35.5 | £3,088 |
| Kia Soul EV | 64.0 | £5,568 |
| Mercedes-Benz EQS | 107.8 | £9,378 |
| Peugeot e-208 | 50.0 | £4,350 |
| Skoda ENYAQ iV | 77.0 | £6,699 |
| Vauxhall Combo-e Life | 50.0 | £4,350 |
| Volvo C40 Recharge | 78.0 | £6,787 |
| Audi e-tron Sportback | 71.0 | £6,177 |
| Citroën ë-C4 | 50.0 | £4,350 |
| Hyundai Ioniq 5 | 58.2 | £5,063 |
| Lexus UX300e | 54.3 | £4,724 |
| Mercedes-Benz EQV | 100.0 | £8,700 |
| Peugeot e-2008 | 50.0 | £4,350 |
| Skoda ENYAQ Coupe | 77.0 | £6,699 |
| Vauxhall Corsa-e | 50.0 | £4,350 |
| Volvo XC40 Recharge | 78.0 | £6,787 |
| Audi Q4 e-tron | 55.0 | £4,524 |
| Citroën ë-Spacetourer | 50.0 | £4,350 |
| Hyundai Ioniq Electric | 38.3 | £3,332 |
| Mazda MX-30 | 35.5 | £3,088 |
| MG5 EV | 61.1 | £5,315 |
| Peugeot e-Rifter | 50.0 | £4,350 |
| Smart ForTwo EQ | 17.6 | £1,531 |
| Vauxhall Mokka-e | 50.0 | £4,350 |
| BMW i3 | 37.9 | £3,297 |
| Cupra e-Born | 62.0 | £5,394 |
| Hyundai Kona Electric | 39.2 | £3,410 |
| Mercedes-Benz EQA | 66.5 | £5,785 |
| MG ZS EV | 51.1 | £4,445 |
| Peugeot e-Traveller | 50.0 | £4,350 |
| Tesla Model 3 | 62.3 | £5,420 |
| Vauxhall Vivaro-e Life | 50.0 | £4,350 |
| BMW i4 | 80.7 | £7,020 |
| DS 3 Crossback E-Tense | 50.0 | £4,350 |
| Jaguar I-Pace | 90.0 | £7,830 |
| Mercedes-Benz EQB | 66.5 | £5,785 |
| MINI Electric | 32.6 | £2,836 |
| Polestar 2 | 69.0 | £6,003 |
| Tesla Model S | 100.0 | £8,700 |
| Volkswagen ID.3 | 58.0 | £5,046 |
| BMW iX3 | 73.83 | £6,423 |
| Fiat 500e | 24.0 | £2,088 |
| Kia EV6 | 77.4 | £6,733 |
| Mercedes-Benz EQC | 80.0 | £6,960 |
| Nissan E-NV200 COMBI | 40.0 | £3,480 |
| Porsche Taycan | 79.2 | £6,890 |
| Tesla Model X | 100.0 | £8,700 |
| Volkswagen ID.4 | 52.0 | £4,524 |