Owning a Lamborghini is on everyone's bucket list. But, let's face the sad truth. Most of us are not in a position to own one of these beauties. So, renting seems like the best way to experience the glamour and performance of an Italian exotic. But, how much does it cost to rent a Lambo? If you want to know the answer, you should stick around until the end.
Throughout their 60-year-old history, Lamborghinis have been the dream vehicle of many car enthusiasts. This is true from the 350GT all the way to the Urus. However, renting one of these vehicles is a great way of experiencing what they have to offer.
But, there are many things you should consider before renting an exotic vehicle like a Lamborghini. That is why we thought of writing this article. By the end of this, you will have a good understanding of how exotic car rentals work. So, without further ado, let's get started.
History Of Lamborghini
Before talking about the renting cost of Lamborghinis, let's have a brief look into the history of the Lamborghini brand. Ferruccio Lamborghini founded Automobili Lamborghini in 1963 after a heated argument with fellow Italian car maker Enzo Ferrari. Before making his first sports car, Lamborghini was a successful tractor manufacturer.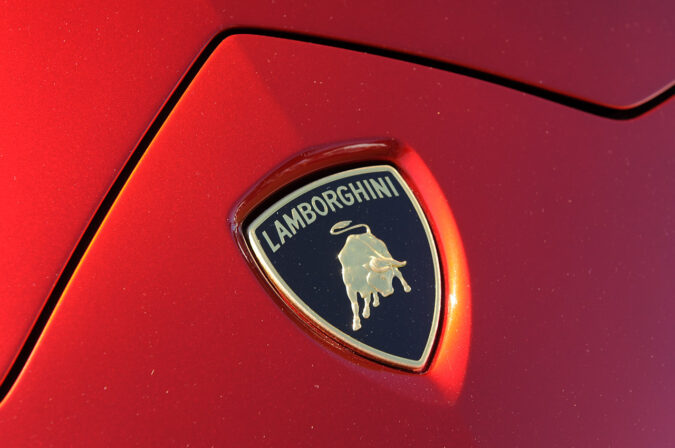 The Beginning
The first Lamborghini sports car debuted at the 1963 Turin motor show. This show car was called the 350GTV, a nudge at the flagship Ferrari 250GT at the time. This car was later reworked into the production model we know today as the 350GT. This car was powered by a V12 engine, which has become a hallmark of the Lamborghini brand ever since.
Rise To Fame
The 350GT was followed by the 400GT. However, Lamborghini got their big break in 1966. Designed by Marcello Gandini, the Miura took the world by storm. Many people refer to the Miura as the original supercar. Not only that, it started off the long-running Lamborghini tradition of naming their cars after legendary fighting bulls.
The Miura was also powered by a V12 engine, producing up to 370 horsepower. A more powerful version called the SV was introduced in the later model years. The Jarama, Urraco, Jalpa and Espada followed later.
Cultural Icons
Lamborghini was the first exotic car manufacturer to launch an SUV as well. In 1986, they released the LM002, also referred to as the "Rambo Lambo".  Along with it, another cultural icon also went on sale. Obviously, I am talking about the Countach.
The Countach is named roughly after the Italian word for "wow". Its wedge shape influenced the design of cars for years to come. This quintessential supercar was on sale from 1974 all the way until 1993. The Countach was replaced by the Diablo in 1990, once again powered by a V12 engine. This 5.7-liter powerplant put out 492 horsepower and was capable of reaching a top speed of 202 mph. Later revisions of the Diablo included the VT, SE30, and GT.
Modern Times
Audi bought Lamborghini in 1998. With that, they revolutionized the brand. The first Audi-influenced Lamborghini, the Murciélago debuted in 2001. Compared to older models, the comfort of this car was miles ahead. The Murciélago Roadster debuted in 2004, followed by the facelifted LP640 model in 2006. The latest V12 Lamborghini is the Aventador, which debuted in 2011.
The Aventador, along with the V10-powered Gallardo and the Huracan has made Lamborghini a household name. The introduction of an SUV has improved the financial status of the company as well. It is safe to say that now Lamborghini is more popular than ever.
Now you know the history of the Lamborghini brand in detail. Price is always a hot topic in the exotic car market. So, in the next section, we are sharing the prices of some Lamborghini models with you.
Lamborghini Price
Lamborghinis are not cheap vehicles. In fact, they are some of the most expensive vehicles on the market. The current Lamborghini model range includes the Urus, Huracan, and the Aventador. The Urus is the cheapest out of the bunch. This super-SUV has a starting price of $225,000. On the other hand, the Aventador SVJ Roadster is the most expensive new Lamborghini for sale. It starts at $577,000. Of course, extra specifications can drive up this starting price to astronomical heights.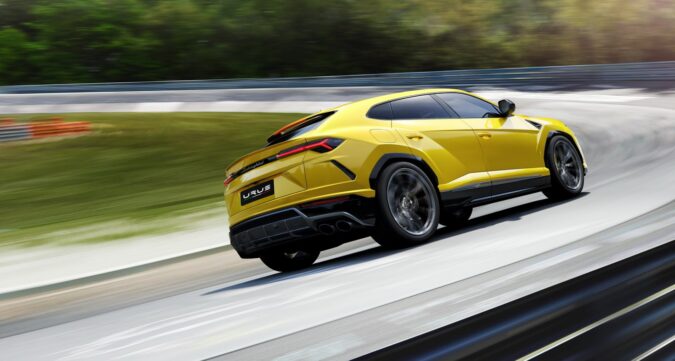 As you can see, a Lamborghini is not affordable for many people. So, renting a Lambo is the best option for most of us. We will talk about how to rent a Lamborghini in the next sections.
Cheapest Lamborghini
As we mentioned, the Urus is the cheapest Lamborghini for sale. However, the Huracan comes in at a close second. A 2022 Huracan Evo can be had for around $242,000.
When talking about renting, there are many options available for you. Normally, the cheapest Lambo to rent is the Huracan. You can find Huracans for rent, with the cost as low as $999 per day. But, this price can vary depending on the rental service as well as the location. Next, we are going to answer your question "how much does it cost to rent a Lambo?"
Lamborghini For Rent
There are a number of things that should be considered before renting a Lambo. These include cost, location, insurance as well as policies. Let's discuss each of these factors in detail.
How Much Does It Cost To Rent A Lambo #1 – How To Rent?
Renting a car is a relatively easy process. This is the same for a Lamborghini as well. However, there may be different rental conditions based on the place where you rent the vehicle from.
On most occasions, the rental may be under a milage stipulation. In other words, you may have to be under a set amount of miles per day. For each mile above that threshold, you will be charged an extra amount. However, it's up to you to use the Lamborghini in a responsible manner. This includes adhering to the speed limits as well as following the rules of the road.
It is always a good idea to inspect the vehicle before taking possession of it. This can save you from a lot of trouble down the line. Also, the driving characteristics of a Lamborghini are different from that of a normal vehicle. Keep that in mind before you drive off in one of these Italian bulls.
How Much Does It Cost To Rent A Lambo #2 – Where To Rent?
There are many places that will rent you a Lamborghini. However, in recent years, Turo has become a popular choice for car rentals. Using Turo has one main benefit. Here, the cars are rented by the owners themselves, not by a company. So, renting a car on Turo is typically cheaper. Not only that, Turo is available in almost any location. A vast variety of Lamborghini's can be found on Turo as well.
Exotic car rental companies are the other option when it comes to renting a Lambo. These companies are located around some of the most popular tourist destinations. These companies can rent you a Lambo from their fleet. Often, these vehicle fleets consist of dozens of vehicles from different brands.
However, you may have to deposit some money in order to rent a car from a rental company. This amount changes according to the type of vehicle you rent. Not only that, you may have to get an insurance policy in your name as well. No matter where you rent a Lambo from, it is sure to be an exciting experience.
How Much Does It Cost To Rent A Lambo #3 – Cost
As we said before, the cost of renting a Lambo depends on a few factors. First is the place you rent the vehicle from. On Turo, you can find Lamborghinis for rent for prices as low as $500. For example, a 2017 Lamborghini Huracan costs $841. Not only that, a 2012 Gallardo can be rented for $584 on Turo.
Renting a Lambo from a luxury car rental can cost anywhere between $1000 – $2000 depending on the model. On top of that, a security deposit between $1000 to $7000 should be accounted for as well. As we told you earlier, you will be under a mileage limit when you rent a Lambo in this manner. On average, you will be charged about $3 for every mile exceeded.
How Much Does It Cost To Rent A Lambo #4 – Region
The rental price can vary from region to region. As an example, the rental cost of a Lambo in Miami is $1000, and that cost increases to $1780 in Beverly Hills. This increase in price is mainly due to the higher demand in those areas.
How Much Does It Cost To Rent A Lambo #5 – Time Period
You can rent a Lambo for any amount of time you desire. Of course, the cost will increase as the time increases. First, let's look at renting a Lambo for a day. The typical 24-hour rental cost of a Lamborghini is $1200 or more. The cheapest Lambo to rent for a day is the Urus. It starts at about $999. A Huracan Spyder can cost about $1399, while a top-of-the-line Aventador can cost around $2000. Some companies may ask you for a security deposit as well.
If you plan to rent the Lambo for 2 or more days the rental cost is considerably lower. This is because rental companies prefer customers who book vehicles for longer periods of time. Expect to pay around $750 for a 2-day rental. However, be sure to clarify all the details before you commit to the rental. We say this because there may be hidden costs that can bite you in the foot once you are returning the vehicle.
However, there may be some of you interested in renting one of these vehicles for an extended period. So, how much does it cost to rent a Lambo for a year? Well, that's an interesting question. Renting a Lambo for such a long period of time can be only arranged through a dealership. There, you should carry out the payments on a monthly basis. On some occasions, it might be cheaper to buy a Lamborghini outright rather than renting one in this manner.
These are some of the things that you should be concerned about when renting a Lamborghini. Next, we will tell you why most people like to rent Lambos.
How Much Does It Cost To Rent A Lambo – Why Should You Rent One?
There are several reasons that compel people to rent exotic cars like Lamborghinis. If you look closely, you may find that you belong to one of these categories as well.
1. To Look Rich
Supercars like Lamborghinis are symbols of luxury. They are loud, fast, and come in bright colors. So, cruising around the city in one of these beasts naturally makes you look wealthy and powerful. Most people love that feeling, and as a result, they rent these vehicles. Of course, there is nothing wrong with that at all.
In the same way, a lot of musicians and actors rent Lamborghinis for their artistic work. These include music videos, television shows, youtube videos, and even movies. In fact, most Lamborghinis you come across in pop culture are rented ones.
2. For The Driving Experience
Lamborghinis are some of the fastest vehicles on the planet. These vehicles can exceed 150mph without even breaking a sweat. Renting a Lambo is a great way of experiencing this incredible performance. As a matter of fact, most car enthusiasts rent Lambos for this exact reason. Experiencing the exhilarating driving experience of a Lambo is a once-in-a-lifetime opportunity for most people. However, please be responsible while driving one of these powerful machines.
3. On Special Occasions
Having a special car on a special occasion can make it more enjoyable. Renting a Lambo is suitable for a wedding, an awards ceremony, or even prom night. Not only that, business people can rent one of these exotics to make a great impression on their next potential client. As a result, it can greatly help in negotiating the next million-dollar business deal.
As you see here, there are many occasions that you can rent a Lambo for. However, knowing which Lambo to rent is important as well. So, we thought of informing you about some of the most popular Lamborghinis you can rent today.
Lamborghini Huracan
The Huracan is the smaller of the two supercars currently offered by Lamborgini. Powering the Huracan is a naturally aspirated, 5.2-liter V10 engine (to learn more, check out our guide on what does naturally aspirated mean) that puts out more than 600 horsepower. This allows this bull to reach 60mph in just 2.5 seconds. Not only that, this powerful supercar can reach a top speed of 203mph under the right conditions.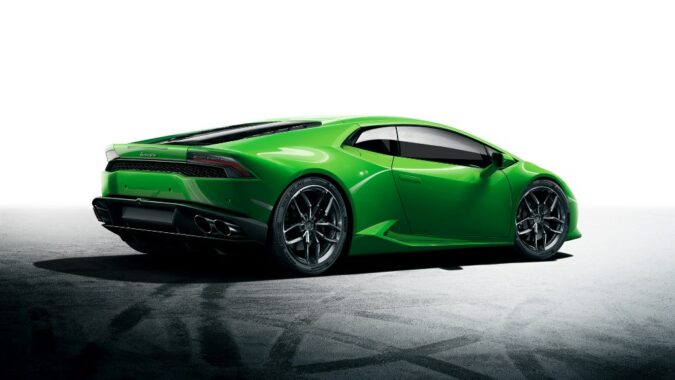 The Huracan is one of the easier supercars to drive. Its dual-clutch transmission allows quick gear shifts while simultaneously being smooth. If you are looking to rent a Lambo that is easy to manage, the Huracan is a perfect choice.
Lamborghini Urus
Next up is the newest addition to the Lamborghini family. The Urus is the 21st-century successor to the LM002 "Rambo Lambo" of old. Since its introduction, the Urus has been a massive sales success. Within a few short years, it became the best-selling Lamborghini of all time.
The Urus super SUV is powered by a 641 horsepower twin-turbo V8 engine. It has a 0-60 time of just 3.6 seconds, which is insane. Flat out, the Urus is capable of reaching a top speed of 190mph. If you are looking to take your family on a high-speed adventure with you, the Urus is the best Lambo you can rent.
Lamborghini Aventador
Finally, we have arrived at the biggest bull of all. The Aventador is the flagship of the Lamborghini brand. Since its introduction in 2011, this monster has become the dream car of many youngsters. The Aventador is powered by the legendary 6.5 liters naturally-aspirated Lamborghini V12 engine.
The engine is mated to a single-clutch 7-speed transmission, which makes you feel alive every time you shift gears. The Aventador can reach 60 mph from a standing start in just 2.9 seconds. The top speed is a bone-chilling 217 mph.
As we have looked at the current Lambo lineup in detail, let's take a look at the cost of these vehicles next. If you are also curious about that, follow along!
Lamborghini Aventador Cost
Currently, the Aventador is the most expensive car sold by Lamborghini. However, the base model Aventador is not sold anymore. Only the special edition Ultimae and SVJ versions of the supercar are on sale in 2022. Of these models, the cheapest one is the Aventador Ultimae coupe, which starts at $501,900. The most expensive one is the SVJ Roadster. One of these can cost you upwards of $577,000.
However, the cost to rent one of these is much lower. For example, you can rent an Aventador for as low as $1199 per hour from some organizations. The daily rental cost of an Aventador ranges from $1899 – $5450.
Lamborghini Huracan Cost
There are several versions of the Huracan on sale today. The cheapest out of them is the Huracan EVO RWD. This rear-wheel-drive version of the V10-powered supercar will set you back $200,000. For $15,000 more, you can get the Spyder version of the same vehicle.
The all-wheel-drive Huracan EVO starts at $242,000, while the bright-colored Fluto Capsule version costs $287,000. The most expensive version of the Huracan in 2022 is the STO. One of these road-going race cars will set you back a cool $331,000.
To rent a Huracan, expect to pay around $150 per hour. This adds up to a figure of $749 for a four-hour rental. To rent a Huracan for a whole day, you will have to pay between $999 to $4000. This price depends on availability as well as the company you are renting from.
Lamborghini Urus Cost
You can say that the Urus is the most practical Lambo on sale today. However, this practicality comes at a cost. The base price of a 2022 Lamborghini Urus is $225,000. Special edition models like the Pearl Capsule and Graphite Capsule sot around $50,000 more.
A Lamborghini Urus costs about $999 – $1699 to rent for a full day. But, this price is excluding the security deposit. Normally, the security deposit for a Urus is around $4000.
Lamborghini Rental: What You Need to Know
Lamborghini rental in Miami ranges from $1,200 up to $2,500 per day.
Lamborghini is one of the most popular exotic car rental brands in the world.
mph club offers a wide range of Lamborghini models for rent.
Rental fees for Lamborghini models vary depending on the specific model.
The cheapest Lamborghini model to rent is the Lamborghini Huracan starting at $1,295 per day.
mph club offers a premium service for supercar rental and can fulfill almost any requirement.
mph club provides nationwide Lamborghini rental with pick-up and delivery services.
Renting a Lamborghini may be a better option for occasional use rather than buying one.
Driving a Lamborghini is a unique and exciting experience.
When renting a Lamborghini, drivers must abide by all speed limits and road regulations.
Conclusion For How Much Does It Cost To Rent A Lambo
Renting a Lambo is a cool new experience for most people. However, there are many things you should know before you go ahead and do that. In this article, we looked to answer the frequently asked question, "how much does it cost to rent a Lambo?"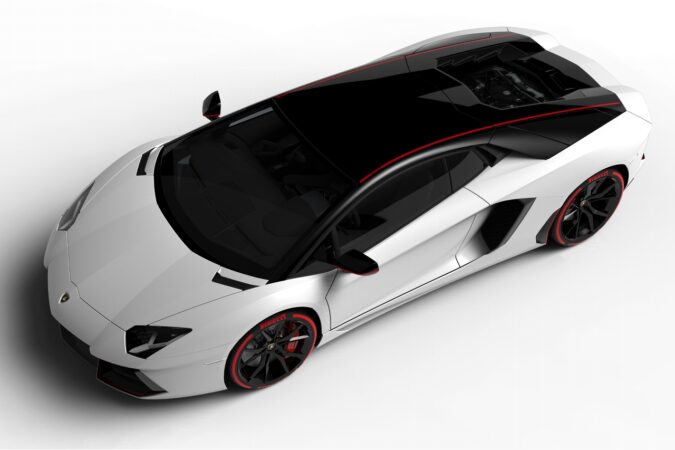 First, we took a look at the history of the Lamborghini brand itself. Then, we told you about the prices of some different Lamborghini models. After that, we informed you about everything you need to know about renting one of these supercars. In the following sections, we took a deep dive into the Lamborghini models currently on sale. Not only that, their costs were discussed as well.
FAQS On How Much Does It Cost To Rent A Lambo
Here are some popular FAQs:
How Much Does It Cost To Rent A Lambo For A Day
The daily rental cost of a Lambo depends on the model, location, as well as the company you rent the vehicle from. On average, renting a Lamborghini Huracan for a day costs about $1000. Renting a Urus costs about $1500, while the flagship Aventador can cost anywhere between $1899 – $5450.
How Much Is A Lamborghini
Lamborghinis are some of the most expensive vehicles money can buy. The average price of a Lamborghini exceeds $200,000. But, limited-edition models like the Lamborghini Sian exceed $3 million.
What Is The Cheapest Lamborghini
The Urus and the Huracan are the two cheapest Lamborghini models. A Huracan EVO RWD can be had for around $200,000. On the other hand, the cheapest Urus on sale costs about the same. However, extra options can easily drive up this base price to astronomical heights.
How Much To Rent A Lamborghini
To rent a Lamborghini, you will have to pay upwards of $1000. However, this cost is lower on car rental services like Turo. On some exotic car rental companies, you will have to deposit around $4000 as a security deposit. This amount will be returned to you once you bring the vehicle back.
How Much Does A Lamborghini Huracan Cost
If you plan on buying a Lamborghini Huracan, you have to pay around $250,000. Also, you can rent one of these supercars for around $1000 per day from a luxury car rental organization.