Rental vehicles witnessed one of the largest price swings during the COVID-19 epidemic, and that swing was in the direction of increased prices. This had many people wondering how much is a rental car for a week.
When rental car rates hit an all-time high in July 2021, renters were particularly hard hit. Prices are still higher every month thus far in 2022 than they were before the pandemic, despite a minor decline from those highs.
Even though the rental car is basically the same, not all car rental pricing is made equal. You may pay much more or less than the average depending on the company or city you're renting from. Even within the same city, the cost of renting from an airport versus a central location can vary greatly.
Rent A Car For A Week
The only city in our data set with an average weekly rental price below $500 was Charlotte, North Carolina. The only city with an average weekly rental cost of over $600 was Chicago.
Results are generally consistent with the overall averages, with a few minor variations, when focusing only on airport rental sites.
The primary airports serving Florida, Orlando, Charlotte/Douglas, as well as Dallas-Fort Worth are the only airports that have average weekly pricing of under $600 and have the lowest average rental vehicle rates.
On the other hand, Chicago O'Hare Airport has the most expensive average rates, with a weekly rental costing $743.
With an average weekly rental car price of roughly $700, National almost usually has the highest rates. Enterprise was the cheapest automobile rental business, with weekly rentals costing just $480 on average.
Car rentals booked 91 days in advance cost, on average, $589 per week. It costs $513 to reserve a car seven days in advance.
For those that take a chance and take a chance on availability to book a car closer to their travel dates, it comes out to an average 13% discount.
On average, weekly automobile rentals in downtown areas cost $126 less than those at airports. In comparison to a downtown rental, an airport rental costs roughly 26% more on average.
Rent A Car For A Month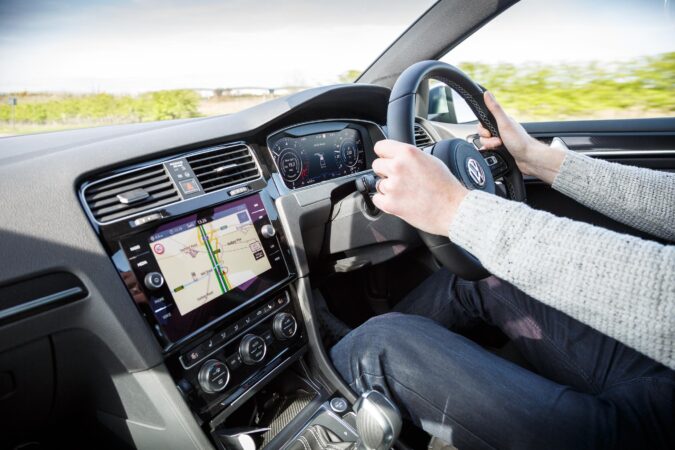 Long-term car rentals such as renting for a week are frequently done for the following motives:
1. Keep Your Personal Car's Value Up
Going on a long trip or relocating to a second home for the season? By renting a vehicle for the rest of the trip, you can save on the depreciation of your personal car via fewer miles on it.
2. For Longer-Term Work Trips
It's a terrific idea to rent a car by the month for work-related projects as needed.
3. While Having Your Personal Car Repaired
A long-term car rental is a terrific method to resume driving immediately after an accident or a significant repair to your own vehicle.
You can, in fact, rent a car for a month! Remember that the cost will vary depending on whether you rent once for a longer period of time or renew your rental on a monthly basis.
Benefits Of Renting A Car For A Month
1. Great Rates
The more time you rent, the more you save. Renting could provide you with much greater savings and flexibility if you're seeking inexpensive car leasing solutions.
2. Flexible Contracts
You don't have to be locked into a lease; you can rent an automobile for only one month.
One-Way Car Rental: Arrange a lengthy cross-country road trip and choose various pickup and drop-off sites.
3. Discount On Loss Damage Waiver (LDW)
Get a bigger discount on an LDW that is rented out monthly.
4. Vehicle Exchange
To arrange a vehicle swap, get in touch with the rental agency where you picked up your car if you need to replace it for any reason.
Cheapest Way To Rent A Car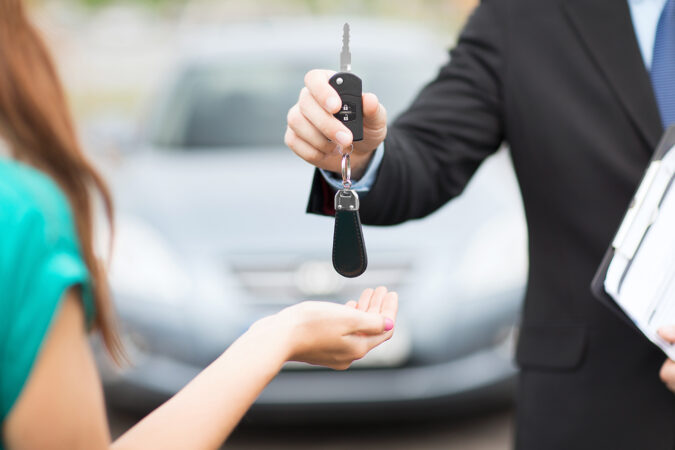 Rental car rates have increased as a result of changes in travel patterns brought on by the pandemic. However, a bargain can still be had.
The return of the road trip is one of the most significant changes in travel since the COVID-19 epidemic. However, given the high demand, there may be fewer rental vehicles available.
Unsurprisingly, the cost of renting a car is the highest it's ever been — and that's if you assume that you can get one.
The great thing is that the cost of renting a vehicle isn't overly expensive.
Whether you're planning a weekend getaway or a cross-country road trip, these 10 tips can help you find an inexpensive rental car.
How Much Is A Rental Car For A Week, Tips On Getting A Bargain #1. Skip The Airport
When you arrive in a new location via plane, it is super convenient and efficient to rent a vehicle at the airport. Depending on how long you intend to stay in your new location, you may need to first understand how much is a rental car for a week.
The cost of that convenience, however, could be high because of airport fees. These fees are frequently provided as fixed cash amounts under the heading of Customer Facility Charge.
They may also be expressed as a percentage of the rent that is due, and often you'll need to pay them both. Such fees are usually only a few dollars each day, but based on the length of the journey, it can often reach three figures.
Compare the cost of rental options in the city to those available at the airport. If you hire anywhere other than the airport, be careful to account for the cost of a cab or rideshare to and from your rental location.
How Much Is A Rental Car For A Week, Tips On Getting A Bargain #2. Research Options Online
Visit websites like Cheapcarrental.com, Priceline, and Kayak to compare your alternatives and zero down on the best offer.
Then head straight to the automobile rental agency's website. If you do it that way, especially if you have the Pay Now option, you might receive an even bigger discount. Just keep in mind that most upfront rental payments are nonrefundable.
Shop even after you've made a reservation. If a much better deal is available, you may cancel your reservation if that is, you had not booked a nonrefundable rental.
How Much Is A Rental Car For A Week, Tips On Getting A Bargain #3. Use Budget-Friendly Firms
There are other companies in the area besides Enterprise, Hertz, and Budget. Discount brands that frequently offer rentals at lower prices than well-known rental firms include Advantage, Payless, Thrifty, and Dollar Rental.
How Much Is A Rental Car For A Week, Tips On Getting A Bargain #4. Make Use Of Affiliations
Have you joined Costco? Apply it to your next rental car to save money, in addition to discounts if you're concerned about how much is gas at Costco.
An added benefit is that adding a driver is often free.
Another excellent way to save money is to join AAA, which offers members between the ages of 20 and 24 a discount on Hertz rentals as well as a waiver of the underage driving cost.
Rental car rates are frequently discounted through frequent flier programs. For instance, American Airlines offers AAdvantage members 35% off Budget and Avis, but you have to pick up your rental at the airport.
How Much Is A Rental Car For A Week, Tips On Getting A Bargain #5. Pick Affordable Vehicles
The cheapest cars are often those that are often reserved.
Just be careful when making your reservations; else, you might find that you need to fit five passengers including their luggage inside the two-door coupe. Not really the chilled getaway that you were likely hoping for, not even in sports cars with back seats.
How Much Is A Rental Car For A Week, Tips On Getting A Bargain #6. Remain With One Driver
To add an additional driver, a large number of rental car companies will often have a daily charge. This cost varies by area and is normally $12 per day with Enterprise and National Car Rental and $13 per day with Budget and Avis.
That said, there are several ways that you can avoid the cost. You and your domestic partner must both have the same address listed on your driver's licenses for some firms, including Enterprise, to forgo the additional driver fee.
If you sign up for their membership program, certain companies, like National, will waive the charge for spouses, partners, and members of your immediate family.
With some rental car providers, you can take advantage of other affiliations like USAA, AARP, AAA, or Costco to acquire a free additional driver.
How Much Is A Rental Car For A Week, Tips On Getting A Bargain #7. Use Personal Insurance
If you have your own car, it is highly likely that you are covered whenever you choose to rent a vehicle with your own insurance.
For millennials without cars simply ask your parents to add you as a driver on their policy. It probably won't cost you anything extra if you have a clean driving record.
If you use a credit card to pay for your rental, many also offer little insurance coverage (to find out more, check out our guide on is catalytic converter theft covered by insurance). Therefore, skipping it could result in a $30 per day rental savings. Even more thorough coverage is available on some cards.
Renting abroad? Even if your primary auto insurance and/or credit card provide coverage, you can still be forced to get insurance. Make room for this in your budget.
How Much Is A Rental Car For A Week, Tips On Getting A Bargain #8. Forgo The Extras
If rental agents can convince you of the value of extras like roadside help, satellite radio, and GPS navigation, they will make more money. If you refuse their sales pitch, you'll save money.
How Much Is A Rental Car For A Week, Tips On Getting A Bargain #9. Cost Of Prepaid Gas
To compare the prepaid price provided by the rental car company with nearby gas stations' current pricing (which can be a tad pricier among the best gas stations), use a website like GasBuddy.
Consider the possibility that the tank is likely to be almost empty when you are back. You may only require to add more fuel to your tank (it might help to know how long does a full tank of gas last) before returning the car for a brief day or weekend excursion.
Longer excursions might enable you to arrive on gas and save a few dollars in the process. This would mean knowing how much is a rental car for a week.
How Much Is A Rental Car For A Week, Tips On Getting A Bargain #10. Travel By Foot Or Vehicle
In addition to using these suggestions to acquire an inexpensive rental automobile, there is another definite option to cut costs: forego the rental altogether.
The majority of large cities feature walkable downtowns, robust public transit systems, as well as an abundance of taxis and ridesharing services.
Once you understand how much is a rental car for a week, you may want to buy a weekend metro pass to spare yourself the hassle of traffic and frequently expensive parking fees.
A non-conventional rental car agency like Turo or Get around is another option to think about. Some companies let customers rent out their personal vehicles, sort of like Airbnb for automobiles.
Others are run by companies involved in the automotive industry, such as car dealerships. However, many of them end up being less expensive than a typical rental car, and many of them enable you to book by the hour, allowing you to avoid paying for hours you aren't actually driving.
And you might even be receptive to using different wheels. For quick trips, consider ridesharing. Finally, although it may sound opulent, sometimes even a limo may be less expensive if you won't be driving for most of your vacation.
Rental Car Sizes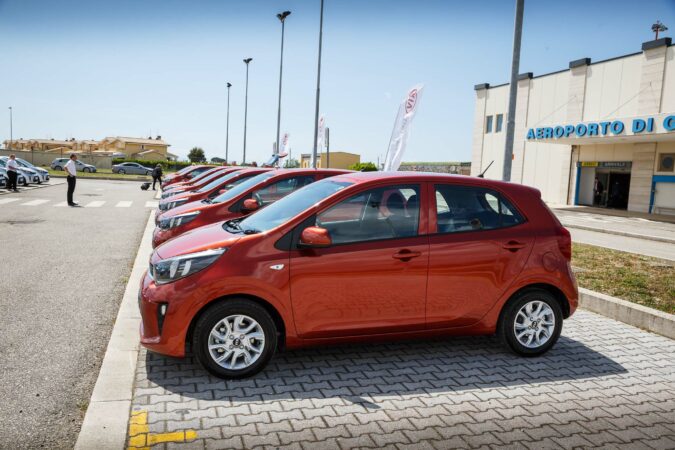 In this section, we'll discuss each rental automobile size and the distinctions between these classes. Are you seeking for comprehensive luggage capacity information? Find out when it is the least expensive to rent a car.
What Does The Mini Car Category Mean When Renting A Car
The smallest rental car also referred to as a little car, is always a Mini. Three to four persons traveling a short distance do well in little cars.
When traveling a greater distance, it might be more appropriate for a single driver or two people. For instance, it is the most popular rental vehicle in Faro and Saint Lucia.
Pros Of Renting A Mini Car
You'll obtain a vehicle that uses little gas. Additionally, renting one costs the least. So a tiny car may be appropriate for cheap travel.
Cons Of Renting A Mini Car
The micro automobile is the smallest category of vehicle, hence it does not provide excellent luggage room. Long trips in the back may not be comfortable for tall individuals. Additionally, it might not be the finest vehicle for navigating highways.
What Does The Economy Vehicle Rental Category Mean
Following the micro, the economy car category is the smallest automobile you may rent. They are ideal for city driving.
They are appropriate for two, three, or four passengers for long-distance driving, but best for four. Above minicars and below compact cars is the category of economy automobiles. Hence, the abundance of cheap small SUV cars out there.
Pros Of Renting An Economy Car
First off is their affordability. If you want a car that is larger than a mini, this is the class to choose. They also use less fuel.
Cons Of Renting An Economy Car
These cars are frequently base models. It might not have every function that larger vehicles have. Additionally, luggage space can be restricted if four people are traveling together.
What Does Intermediate Mean In Car Rental
In general, intermediate vehicles are smaller than standard vehicles and larger than compact vehicles. Additionally, several rental car agencies classify crossover vehicles as intermediate vehicles. Up to four passengers can comfortably travel short and long distances in an intermediate automobile.
Pros Of Renting An Intermediate Vehicle
Intermediate vehicles are more substantial than small vehicles, providing more room for luggage and improved comfort for passengers in the back seats.
Cons Of Renting An Intermediate Car
Parking in tighter spots may be more difficult. Depending on the rental business, there may be a minimum age requirement to rent a vehicle in this category.
What Does Compact Car Mean In Car Rental
Compact vehicles are regarded as medium-sized cars when renting a car. They can accommodate four people for brief excursions and are frequently hatchbacks (but not necessarily).
Compact vehicles are best for two or three people on longer travels. After the intermediate and tiny groups and before the economy group, the compact car category is the smallest.
Pros Of Renting A Compact Car
Renting a compact car has the benefit that they are always fuel-efficient. For groups of three or fewer travelers, they offer adequate luggage space.
Compared to the economy and small classes below, they are more suitable for highway travel. They will also have an engine that is more potent than those of lesser automobile classes.
Cons Of Renting A Compact Car
Four passengers and luggage might not fit in it. This car class serves as a vehicle's base model frequently. It might not have every function that larger vehicles have. Depending on the car rental company, this category may have a minimum age requirement for renting.
What Car Category Does A Standard Rental Car Fall Under
Standard vehicles from car rentals are often known as huge cars. They are ideal for extended travel and can accommodate five passengers. They have spacious backseats with comfortable seats and ample luggage room.
Pros Of Renting A Standard Car
These cars an accommodate up to five people and are ideal for long-distance travel.
Cons Of Renting A Standard Car
If you have five passengers, it won't fit five large baggage. Two large luggage and two smaller ones can fit in most standard automobiles.
What Does The Full-Size Car Rental Category Mean
The biggest automobile is a full-size one, not an SUV, truck, or van. These vehicles have more luggage room than regular or intermediate vehicles. For extended drives, it is great for four to five passengers.
Benefits of renting a full-size vehicle It will provide you with ample luggage capacity and accommodate up to five passengers without the need for a complete SUV because it is the largest car that isn't an SUV.
What Does Estate Car Mean
Station wagons and estate cars are other names for estate cars. Comparing estate vehicles to full-size and lesser car classes, estate cars feature a larger luggage trunk. They work well for groups of five people traveling together with luggage.
Pros Of Hiring An Estate Car
This includes their larger trunks compared to other large vehicles, such as SUVs, trucks, and vans. They frequently have excellent fuel efficiency.
Cons Of Hiring An Estate Car
Due to the bigger trunk area, parking an estate car in tighter spots can be difficult if you are only used to driving smaller vehicles.
What Does A Minivan Mean For Rental Cars
A passenger van is another category that includes minivans. They will be able to accommodate 5, 7, and 9 people. Compared to conventional automobiles, minivans will have bigger trunks and more room for passengers.
They are appropriate for groups that are still looking for fuel-efficient vehicles and are on longer trips with more luggage.
Pros Of Renting A Minivan
These include its suitability for big gatherings. They are efficient vehicles with great luggage room. This is especially well-optimized with those minivans with stow and go seats.
Cons Of Renting A Minivan
Getting used to minivans can be difficult if you are only accustomed to driving smaller vehicles. Parking in confined spaces might be harder.
What Does A Crossover Mean For A Rental Car
Crossovers (like the Honda CR-V vs RAV4) are high-end vehicles that resemble SUVs. When compared to SUVs, they offer more comfort and are simpler to drive because of their propensity for being more stable, better at navigating tight spaces, and simple to park.
Pros Of Renting A Crossover
They include its resemblance to an SUV. They are more manageable when driving and can offer more comfort.
Cons Of Hiring A Crossover
The crossover might not be ideal if you're seeking a mountain adventure. SUVs would be more appropriate because, despite how similar they are to crossovers, they do not perform as well as an SUV.
What Does An SUV Mean For A Rental Car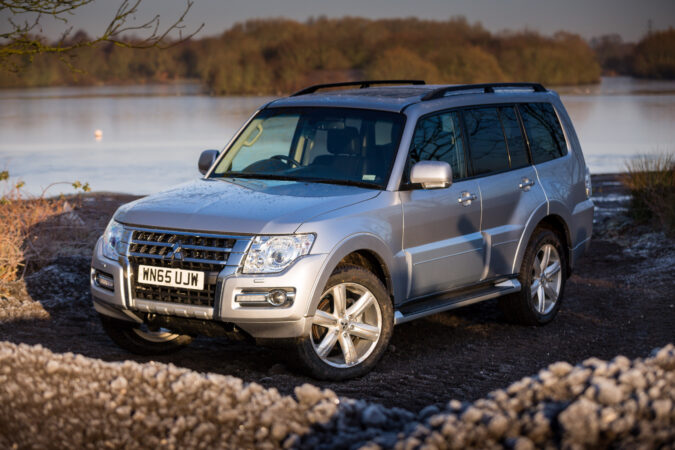 SUVs are referred to as sport utility vehicles. Compared to ordinary cars, in-car rentals have a respectable size that can handle harsher roads.
Pros Of Renting An SUV
The SUV's chassis is carefully created, and they frequently come with AWD or 4×4. Compared to other automobiles, SUVs have a larger trunk.
Although the SUV is typically driven on paved roads, it can handle moderately rough roads fairly well.
Having a greater ground clearance than a standard car and the ability to manage bumpier roads are advantages of renting an SUV. Additionally, they provide great luggage space.
Cons Of Renting An SUV
Since they lack 4×4 capability, you could encounter difficulties traveling on rough terrain. They frequently have lower fuel efficiency than smaller cars. Typically, in order to rent an SUV, you must be at least 25 years old.
Frequently Asked Questions
How Much To Rent A Car
What is the cost of renting a car in the United States? In the US, a rental car typically costs $35 per day.
Why Are Rental Cars So Expensive
The fact that automobile rental companies sold off the majority of their vehicles during the COVID-19 pandemic are one of the factors contributing to the high cost of car rentals. Rental companies had plenty of vehicles accessible before the outbreak. They had enough cars available for nearly everyone to use because they knew their usual demand.
How Much Does It Cost To Rent A Car For A Week
The cost of a weekly rental car ranges from $700 to $480. The cost largely depends on the car rental agency.