How much to lift a truck? One of the cheapest and most popular ways to lift a pickup truck is with leveling kits. By using a leveling kit, you may raise the truck's front end and level the length of the truck from front to back. This gets rid of the sloped-nose appearance of pickup trucks, which is particularly prevalent in more recent makes and models that come with an additional rear suspension as standard equipment.
Whether you drive on smooth city streets or more difficult terrain, a leveling kit is appropriate for all driving conditions and could really enhance your riding experience.
Do you need more clearance in your truck in order to engage in severe off-road driving? Or do you simply want to seem cool as you effortlessly cross the speed bumps in the nearby grocery store parking lot? You'll have to elevate your pickup in any case. There are, however, many approaches to take, as well as various charges.
Let's Look More Closely at the Lift Kit for Truck:
Lifted Truck
Trucks are lifted for a variety of reasons by both truck drivers and fans. Installing larger tires or lifted truck power wheels can sometimes be done to make a truck better suited for off-roading. It may also be a cosmetic operation intended only to provide an improved balance, wear resistance, or look.
Whatever the cause, there are two important things to think about. The first is picking the appropriate lift kit for the truck, and the second is selecting the appropriate lift kit installation strategy. Both of these decisions impact the overall cost to lift a truck.
Choosing The Correct Toolkit
You will require the lift kit for truck and the leveling kit as two crucial items in order to complete the lift successfully. Regarding their capabilities, each of these components is distinct.
Leveling Kits
Both truck drivers and hobbyists use leveling kits to assist balance trucks that have problems or imbalances. These imbalances are frequently caused by big equipment being loaded onto the vehicle somewhere (typically the truck's bed). If the required height is less than or equal to two inches, leveling kits can only be used to remedy this unevenness. A lift kit for truck should be used if a lift of more than two inches is required.
Lift Kits
Depending on how many inches they can lift a truck, there are two different varieties of these kits. Small lift kits of one kind are used to raise trucks by two to five inches. The larger kits in the other versions lift trucks by at least six inches.
Body Lift Vs Suspension Lift
Choosing between a body lift vs suspension lift is another factor that truck enthusiasts should think about. The latter is perfect for customers who want to install larger tires without changing the truck's fundamental structure because they can lift the truck without compromising its integrity. On the other hand, the former will increase a truck's height but also change its fundamental design. So suspension lift packages frequently cost more than body lift kits.
Why Use A Lift Kit
Depending on the make and model of your pickup and the kind of lift kit you plan to use for the vehicle, the price of installing a lift kit for truck can change. The cost will also vary based on whether you choose a new or used kit and if you hire a professional installer or perform the installation yourself. Whatever the case, there are several benefits to installing a lift kit on your truck. The following are lifted trucks rims' main advantages:
How Much To Lift A Truck, Why Use One #1: Enhancement Of Appearance
The majority of passionate truck lovers prefer to accept that lifted and leveled four-wheel pickup trucks look their best. Modern trucks no longer have a frontal slope when you add a lift to the front of the vehicle. Without this additional lift, the slope problem can be particularly unattractive when the bed is empty and there is no backload to lower the back of the vehicle.
On the road, a lifted truck also appears more powerful. The lifted truck appears more robust and unbreakable on streets and roads because of the increased height, which also causes the vehicle to stand and drive higher.
How Much To Lift A Truck, Why Use One #2: Boosted Suspension
Increased lift on a truck relieves pressure on the suspension system (you can learn more in our guide on shock vs strut). When you haul big goods, the elevation keeps the truck's body weight better lifted, which protects the tires and axles from undue strain.
To compensate for the large weight of a loaded truck, which would otherwise cause the rear of the vehicle to weigh down excessively on the back tires and axle, assembly factories design vehicles with additional rear suspension. The weight of the truck is distributed more evenly over the front and the back when the front of the truck has a lift added to it.
How Much To Lift A Truck, Why Use One #3: Increase Ground Clearance
High ground clearance is essential for off-roading if you utilize your truck for that purpose. You won't encounter nearly as many hazards or elements along the way that could potentially harm the chassis, wheels, and axles if you largely travel on highways and city streets. Even so, it is preferable for a truck to have a lift kit installed because the extra height will keep your car at a secure, elevated height off the ground.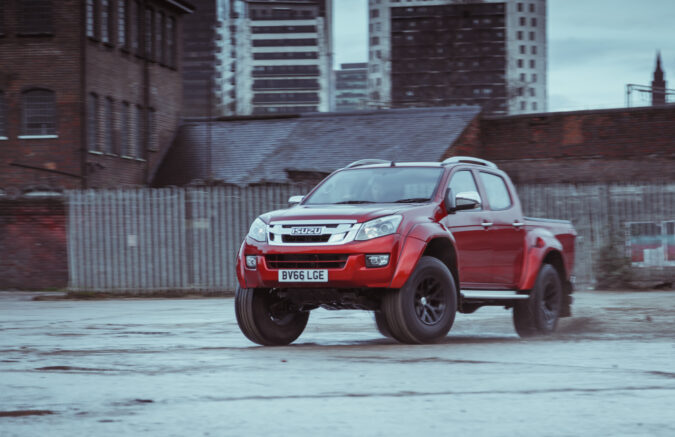 How Much To Lift A Truck, Why Use One #4: Less Difficult Driving Experience
No matter what kind of driving you undertake with your truck, the experience will be much more comfortable with the addition of a lift. If you drive along a recently paved boulevard or an ancient cobblestone roadway, a truck with a lift kit rides higher, flatter, and more smoothly. In general, a lift kit can assist lessen driving-related stress and improve enjoyment.
How Much To Lift A Truck, Why Use One #5: Exceptional Performance
In general, an elevated truck will perform better on all criteria. Due to less wear and tear on the truck over the course of a year, elevated trucks use less fuel and experience fewer maintenance concerns. The tire' effective life will be increased because of the decreased stress on the rubber in the tires. There will be less shock and better comfort inside the cab, which will also translate into less turbulence in the upper half of the vehicle.
Cost To Lift A Truck
How much to lift a truck? To lift a truck, there are various alternative methods. The price will vary based on the vehicle's size, the lift's height, and whether you hire a professional to do the task for you or do it yourself. The most prevalent truck-lifting techniques are broken down below, starting with the simplest and least expensive solutions.
Coil Spacers
Coil spacers are an affordable option to elevate your truck without compromising the brakes or changing the suspension. The coil springs and spacers, which add at least a few inches of elevation, are simple to install. The use of coil spacers shouldn't have an impact on the performance of your truck.
Coil spacers/springs can be purchased for as little as $5 for simple single springs and as much as $1,500 for more complex coil spring systems. You can hire a professional to install the spacers if you don't feel confident doing it yourself. Installation of coil spacers typically costs $200 in labor.
Strut Extenders
Strut extensions might be a good option if you're lifting an SUV. The strut extensions are used for trucks with front coilover strut suspension, which is most frequently found in sports utility vehicles. Both installing and removing these extensions are comparatively simple.
A strut extension kit ranges in price from $31 to $1,700 or more. The pricing is mostly influenced by the make and model of your truck as well as the kit's included components. In addition to the cost of the kit, labor charges for this project could reach $500 with alignment added, bringing the overall cost to anywhere between $530 and $2,200 or more.
Torsion Keys
Torsion keys enable you to remove factory torsion components and swap them out for keys that will enable you to generate a raise. They are used in conjunction with leveling kits. Torsion keys are easy for beginners or do-it-yourself mechanics to install, and they can be more cost-effective than alternative means of creating a lift. Torsion keys can be installed with bolts, raising the truck's front end.
For between $30 to $500, you can buy torsion keys that fit every brand and model of truck. Although you will need your own tools, most kits include the bolts you need to complete the job. For high-end keys and installation, you should expect to pay up to $700 if you hire a professional, with labor costs averaging between $100 and $200.
A Block Kit
The best kind of lift kit to purchase is often a block kit if all you want to do is lift the back of your truck. Block kits increase height and are typically affordable and simple to install on your own. Cast lift blocks raise the truck's back end by simply sliding into the U-bolt locations.
Block kits cost anything between $34 to $600 to buy. Depending on the type and model of the truck, kits range in price, and some include U-bolts while others do not. Blocks are available at various heights, enabling you to give your truck a lift that is more specifically tailored to its needs.
If you want to have your block kit professionally installed, the cost will cover both the kit and labor, ranging from $200 to $500 with alignment. For expert installation, you should budget anywhere from $250 to $1,100 overall. It should just take an hour to complete the task.
Body Lift Kits
Body lift kits don't interfere with your truck's suspension; instead, they concentrate on raising your vehicle's height. This is a wonderful choice for truck owners who want to add a lift but want to do so inexpensively and without affecting the vehicle's suspension.
A body lift kit ranges in price from $80 to $2,300. The lift kit's brand, the truck's make and model, and how many components are included all affect the cost. Due to the installation's complexity, hiring a professional can cost anywhere from $1,080 and $3,300 in total, between labor costs of almost $1,000 and the original cost of the kit.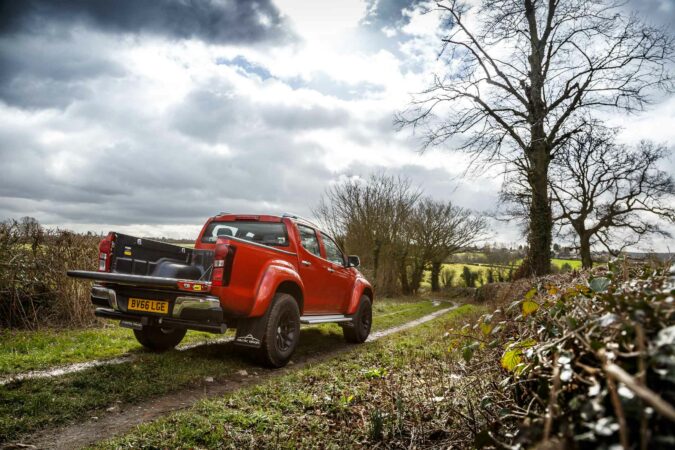 Leveling Kits
Leveling kits are an affordable option to add height, and they're simpler to install than other kinds of lift kits for novice mechanics. A leveling system lifts the front of the truck to match the back because trucks are built with the back somewhat higher than the front to facilitate towing heavy cargo. It's a rather hassle-free method for getting a lifted appearance all over.
A basic kit costs about $20, whereas a more sophisticated system costs about $2,000 or more. The cost varies according to the brand and type of your truck. Although leveling kits are generally simple to install, if you would rather have a professional do it, you could anticipate paying an additional $500 to $520 in labor costs on top of the initial cost of the kit.
Suspension Lift Kits
A suspension raise kit changes the geometry of your vehicle's suspension, thus, stability difficulties may arise if the kit you buy isn't made to suit your truck properly or isn't installed appropriately.
This technique can also need other modifications, such as changing the gear ratio, improving the brakes, or installing shock absorbers. You'll also need to modify or replace the steering rack if you elevate the suspension. This can include changing out rusted nuts and bolts as well as the rack itself and any related o-rings.
Suspension kits are available for ranging from $30 to over $5,000. The cost varies depending on the brand, size, complexity, and design. It is advised to hire a professional for installation, which could cost up to $1,500 in addition to the kit's cost. This might bring the total cost above $6,500, but a truck that is out of alignment could eventually lead to damage to your car that would cost more to repair.
How To Install Lift Kit
Lift your car using a jack or hoist placed beneath the frame of your truck to start this operation. Check the contents of your new lift kit by opening the packing to ensure everything is there. Check the hardware, read instructions, and ensure you have all the tools you'll need:
Once the front tires are jacked to the correct height, remove them. You shouldn't try to remove your tires until they are completely off the ground and no longer supporting the weight of the vehicle.
Find and remove your current shocks, U-bolts, and springs in that sequence. Your new springs might need to be assembled. This will most likely include lubricating your sleeves or bushings and hammering them into your springs. Bolt your new springs in place once they're ready.
You should then bolt in your U-bolts, going backward from how you disassembled everything. Make sure your U-bolts are vertical, and your spring and U-bolt pad are aligned correctly so that everything connects the same way it did before you pulled it apart.
Each shock should be put together. Install shock once it has been fully built.
The sway/stabilizer bars will need to be replaced once the new system has been put to your front two tires. Typically, a drop pitman arm and the stabilizer itself are involved in this. To reach your factory stabilizer, you might need to detach several parts. Install fresh brackets after being unplugged before inserting your new stabilizer. Before tightening it all the way and installing your drop pitman arm, make sure your stabilizer is positioned correctly between those brackets per the instructions with your kit.
The challenging phase has been completed with installing the stabilizer and pitman arm. Both of these things are required when mounting your rear wheels.
Best Brand Lift Kits
How Much To Lift A Truck, Best Brands #1: Superlift
In the 1970s, Superlift started creating lift kits and suspension systems for off-road enthusiasts in the United States. In actuality, Superlift was founded and is still operated by truck and Jeep enthusiasts. Their most popular option is their $250 2.5-inch Level 1 Lift kit for 1999–2006 Silverados/Sierra 1500 4WD.
When lifting your truck, you have a wide range of heights to pick from because they produce kits ranging in thickness from 1.5″ to 12″. Additionally, Superlift provides lifetime limited warranties on all of its products.
How Much To Lift A Truck, Best Brands #2: Icon Vehicle Dynamics
ICON Vehicle Dynamics is a leading performance suspension company with a focus on off-road suspension development and aftermarket suspension parts for trucks and SUVs. Currently, ICON Vehicle Dynamics is led by chief engineer and SCORE champion driver Dylan Evans.
They have the special ability to develop and construct the finest quality suspension components and test them in both practical and competitive settings. Their .75-2.5″ Stage 1 Suspension Kit for 2009-2018 Dodge Ram 1500 4WD, which costs $1.620, is their best-selling product. The kits range in size from.75 to 7 inches.
How Much To Lift A Truck, Best Brands #3: ReadyLift
ReadyLift has been specializing in providing affordable yet cutting-edge suspension parts for trucks since 2006. When they initially began out, ReadyLift only offered leveling kits.
They sought to appeal to the market segment that rejected bulky, gas-guzzling lift kits. They searched for low-cost options that would enable trucks to have room for larger wheels and tires while still enjoying a more comfortable ride and simple handling.
However, the business released in 2010 that it wanted to grow and begin producing its own lift kits. A smoother ride, better handling, a smaller turning circle, bump steer, dependability, and longevity were among the priorities for ReadyLift.
How Much To Lift A Truck, Best Brands #4: BDS Suspension
By engineering and producing the greatest quality aftermarket suspension lift systems, leveling kits, and accessories for 4×4 off-road trucks and Jeep enthusiasts, BDS Suspension bases its business model solely on the idea of giving customers real value. They offer suspension systems at affordable prices and the business's greatest lifetime warranty.
Therefore, BDS Suspension is a terrific choice if you want your suspension modification to give you some confidence in your outside truck. Their 2.5-inch leveling systems for a Ford F-150, which retail for $154, are their best-selling item. Kits range in size from.75 to 10 inches.
How Much To Lift A Truck, Best Brands #5: Rough Country
For consumers who don't want to spend a fortune on a new lift, Rough Country is a superb quality brand. Their business has made a commitment to manufacturing high-quality parts that will give you the style you want while remaining within your price range. Rough Country is ideal for individuals who wish to be motivated for less money.
They have advanced significantly over the past few years and offer a wide range of reasonably priced items for various automobiles. Their 4-inch Dodge Suspension Lift Kit for the Ram 1500 2WD, which costs $600, is their best-selling item. They provide 1.5 to 8-inch lifts.
Truck Lift Kits and Leveling Kits Facts:
Lifting your truck costs money, whether you do it yourself or hire a professional.
You can choose between a lift kit or a leveling kit, depending on your needs.
Lift kits tend to be more expensive than leveling kits because they raise all four corners of your vehicle.
The larger the lift, the more the lift kit will cost.
Smaller truck lift kits (2 inches) cost anywhere from $400 to $12,000, while larger lift kits (6 inches or more) cost anywhere from $11,000 to $14,000.
Leveling kits tend to cost less, usually ranging from $200 to $1,000.
Financing plans are available from some kit manufacturers and distributors.
Attempting to install the kit yourself is only recommended if you have prior experience.
Hiring a professional ensures proper installation and can cost around the same as the kit itself.
Additional costs may arise from servicing other parts of your vehicle, such as realigning the wheels or adjusting the shocks.
FAQs – How Much To Lift A Truck
Here are some popular FAQs:
How Much Does It Cost To Lift A Truck
Depending on the kind of kit you select. The most affordable solutions are leveling and body kits, which range in price from $100 to $500. Pay between $1,000 and $5,000 if you choose a suspension raise kit that improves performance. It's possible to discover aftermarket alternatives that are less expensive, but bear in mind that you'll need to do a lot more research to ensure you're obtaining a high-quality item that won't harm your truck or wear out too quickly.
How Much Does A Lift Kit Cost
Lower scale lift systems typically range in price from $400 to $12,000 and can raise a truck by two to five inches. Higher scale lift kits often cost $10,000 to $15,000 and can raise a truck by six inches or more. The normal price range for standard leveling systems is $200 to $1,000.
What Is Leveling Kit For Truck
The front of the vehicle is raised with a leveling kit, a form of a suspension lift kit, to match the stock height in the rear. The leveling kit raises the trucks' front ends a short distance for a better posture. There might be space for slightly bigger tires without causing fender well rubbing.
What Does A Leveling Kit Do
You will get 1-3 inches of extra ground clearance with a leveling kit. By assisting in preventing pebbles and other debris from harming your car underneath is helpful if you intend to off-road. Additionally, a taller front end will prevent you from losing traction on sloping driveways.
How Much To Install Tires
This cost might range from $15 to $45 per tire, depending on the tire size, your location, and the tire installation shop you select.
How Much Does It Cost To Lift A Jeep
Your choice of Jeep lift will have a big impact on how much the lift will cost. You have two choices: hire a pro to install everything for you, or do it all yourself. Simply picking up the Jeep's body can cost between $200 and $500. The least expensive option for the Jeep is this body lift kit. Installation costs between $500 and $1,000. Compared to a body lift, the suspension lift kit is more expensive.
How Much Does It Cost To Lift A Truck 6 Inches
A 6-inch lift kit normally costs between $1,500 and $2,000, but lift kits can cost as little as $400 or as much as $5,000. The type of vehicle you drive, the level of ride comfort you desire, and whether you or a professional installer will be doing the installation all play a role in determining the precise cost of elevating the suspension of your truck.
Where To Get A Lift Kit Installed
Depending on your car, you might be able to install a simple lift or leveling kit at home. However, for most leveling and lift kit installations, head to your neighborhood auto shop and have it done by experts.
Where To Jack Up A Truck
You can support a truck's front end by positioning the jack stands just beneath the frame. A jack stand placed beneath each axle of the truck's back end will support it. Once the car begins to slow down, turn the handle extremely slowly.
What Are Lift Kits
Your vehicle or SUV will have more ground clearance from the road due to a lift kit. How high your vehicle can sit is determined by the kind of lift kit you use. The frame and body are separated by inches due to the body lift kit. By selecting a suspension lift kit. You can determine how high you want your truck, SUV, or lifted Jeep to be.
Final Verdict – How Much To Lift A Truck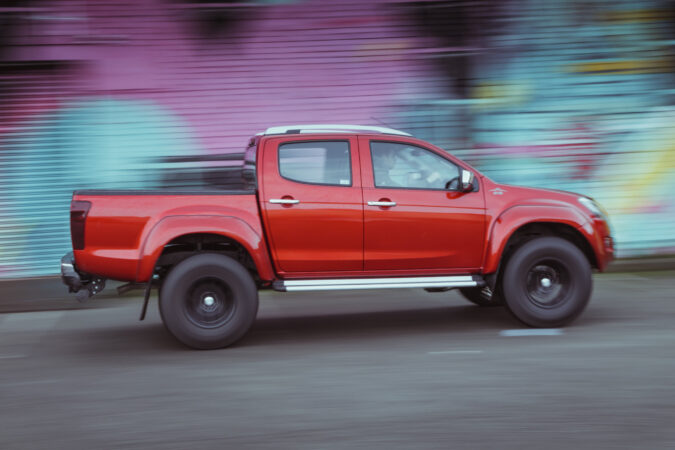 Installing a raise kit in your truck might be a great way to increase clearance or take your car off-road. A truck with a long wheelbase and additions like a lift kit is attractive to many individuals. Any truck that needs to be lifted will cost between a few hundred dollars and several thousand dollars for a custom lift kit. Many truck owners decide to lift their vehicles independently, but consulting a specialist is frequently advised for specialized lifts.
How much to lift a truck? The type of vehicle you want to lift and the amount of clearance you require will frequently affect the total cost of your lift kit. If you're curious about the price to lift a vehicle, read on. To help you decide what would be best for your scenario, the above is a breakdown of some of the expenditures related to lifting a truck: To lift your vehicle, you must select the appropriate lift and leveling equipment.