While in the USA, you can use different means of transport to move from one place to another. However, as a foreigner, you might find yourself limited by train and bus routes and schedules, something that can force you to buy your own car.
Having a car is much better since you can use it anytime you want, and move to any place without any limitations.
Some people might think that renting a car is better than buying one. However, even though this might seem affordable, it comes with additional charges that make the option quite expensive in the long run.
Buying a car in the USA is a process that involves several steps not only for foreigners but also for American citizens. The requirements for both are similar with just a few differences.
That notwithstanding, ensuring that you understand all these requirements is helpful and will make the entire process easier. There are a number of things that one needs to do before buying a car. When it comes to foreigners, they need to look at the following to get a car in the USA:
Residential Address
Before buying the car, it is important to make sure that you have a local address that will be used to register the car.
This should not be difficult since you are not required to show proof of things like a rental agreement. If you know a person around the area you are staying in, you can use their address to register the car.
You will also use this address to get the title of the car posted to you. The title is not printed immediately after purchase. It is posted to your address within the next four to six weeks after purchase.
Enlist The Help Of An Expert
Buying a car as a foreigner in the USA is a challenging process and can be time-consuming especially for foreigners who have gone to the USA for work. This is why enlisting the help of an expert is important.
Assuming that you have gone to the USA as a diplomat, then you should prioritize your diplomatic duties instead of other things such as getting a diplomatic car. There are different experts that help diplomats when it comes to buying a car.
These experts take care of the entire process, from the time you choose the car, making payments, licensing, getting insurance, registering the car, and even getting the car from the seller.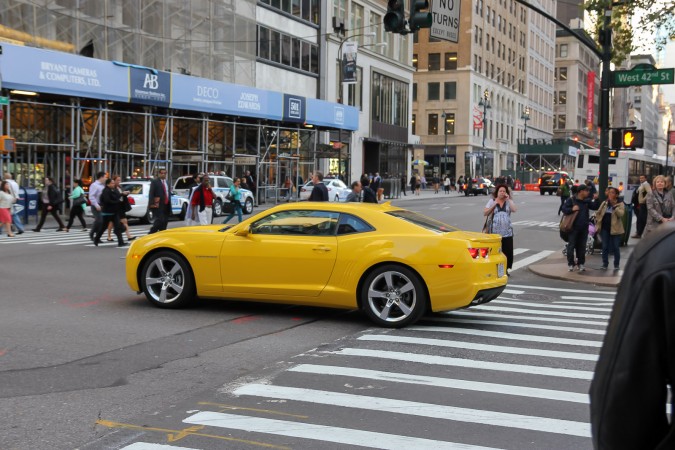 Insurance
You are going to have your new car insured. Before getting the car, you will need to spend some time looking at different insurance companies and the prices if you have not enlisted the help of an expert.
The good thing with this is that you will not find any difficulties when getting insurance. However, some insurance companies might require one to have an American credit card or an American driver's license number. In addition, some companies are cheaper when paid with a cheque compared to a credit card.
Searching And Buying The Car
With the residential address and insurance sorted out, the next step involves searching for the car of your choice and then buying it. Of course, you might not need to do this if you have enlisted the help of an expert.
There are different resources in the USA such as Craiglist that you can use to search for the car that you need. Once you have the car, you can organize with the seller, meet, inspect the car with the help of a mechanic then make an offer. You can pay through various forms of payment such as bank transfer, cheque, or even cash. There are other options such as PayPal, Venmo, and Wise.
Now that you have got the car, you will need to:
Get The Title
It is important to make sure that you do not make a cash transfer if the seller has not yet given you the title. Get the title together with your insurance details then visit the local Department of Motor Vehicles (DMV).
Here, you will get a number of forms to fill. This process is quite easy and straightforward. It will be different for those that are registering the car in a state different from the one they bought it from.
In conclusion, it is important for one to be very vigilant when buying a car in the USA as a foreigner. You need to make sure that you have a mechanic to inspect the car for you for any mechanical issues. You also need to ensure that all due processes are followed and any laws are not broken. That way, you will legally own a car easily and without any issues.