Visiting your local auto dealer is a universally dreaded activity; it's not only time consuming but can also prove to be a frustrating experience. To avoid the lengthy in-person buying process, use this step by step guide to learn how to buy a car online and have it delivered home — without setting foot in a dealership.
Research and Budget
Before you ever lay eyes on a potential new vehicle, you need to set your budget. Think carefully about you and your family's needs, and whatever you do, don't settle for anything outside of your price range. A guideline you can use is the 20/4/10 rule:
20: Make a down payment of 20% of the car's purchase price.

4: If financing, make sure the loan is no more than four years total.

10: Your monthly transportation expenses should not exceed 10% of your monthly income.
When setting your budget, you should consider the cost of monthly expenses like insurance and gas, as well as one-time payments like license plate fees, car title fees and auto transport costs.
Now you can move on to selecting the type of vehicle that will best meet your needs. A few websites that can assist with your search include Car and Driver, Kelley Blue Book and Edmunds, all of which offer information on nearly every car in existence as well as how much they should cost. For the smoothest process, choose only one or two models.
At this stage, you should also consider getting pre-approved for auto financing through your local bank or credit union. You don't have to accept the financing if you change your mind later, but it does help you stay within your target price range. Once you've set a solid budget and researched a few car options, you're one step closer to the final buying and car shipping stage.
There are dozens of websites you can use to search for a car, but it may help to stick to sites that pull results from across the web like AutoTempest and AutoList. Don't forget about your local dealerships, who often list vehicles on their own websites. You can complete the entire buying process online using car transportation services to have your new (or new to you) vehicle delivered.
Negotiation and Purchase
The next step for how to buy a car online and have it delivered home is to contact the dealer. Unlike the usual back-and-forth you may have experienced at your typical dealership, haggling online is faster, easier and much less stressful than in person.
Make sure to comparison shop between sellers and have at least two viable listings in mind before you start the negotiation process. Reach out to the sellers to inquire about your vehicle of choice and ask for their best price, keeping in mind the research you've already performed as well as your budget. If you're buying a new vehicle, list any add-ons or upgrades you want included at this stage, but don't bring up trade-ins or financing options just yet. The sellers should respond to discuss pricing; be sure to ask if the quotes they provide include any fees associated with the vehicle. Don't be afraid to question any added costs that seem suspicious or unnecessary.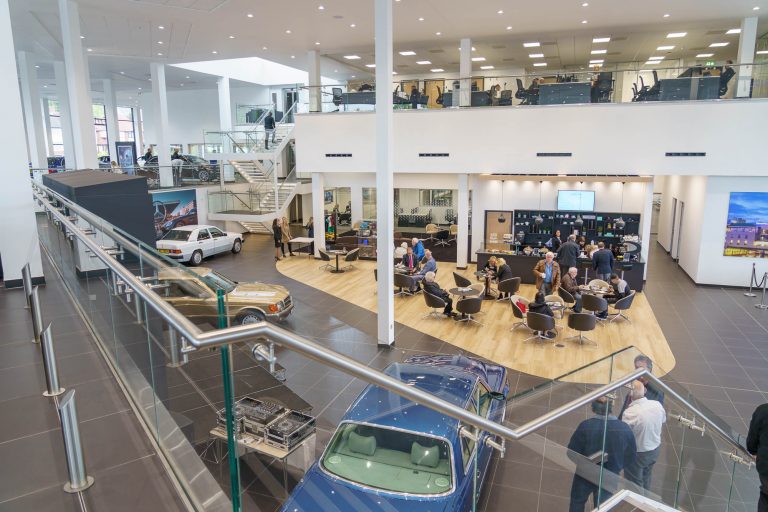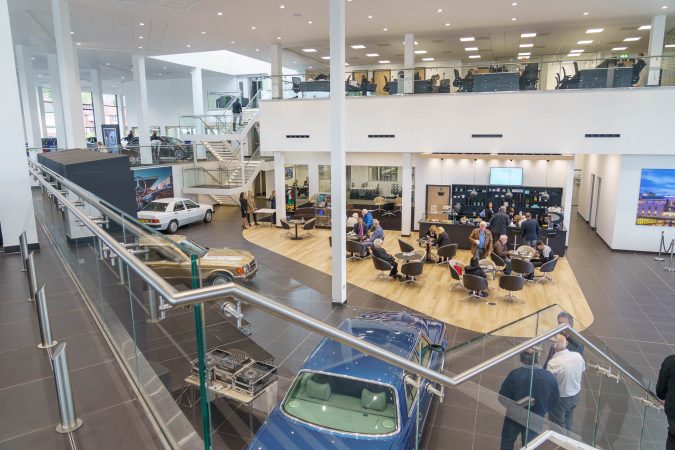 After you've received a few quotes, take the lowest price and send it to the other sellers to ask if they can do better. Be patient and continue this process until you're happy with the price. Then you can discuss if you plan to trade in another car as well as available financing options. You'll also want to mention to the seller if you plan to use a car transportation company to deliver your car, as the dealership will need to cooperate during the pickup process.
You can also use websites like Truecar or CarGurus to assist in your online car purchase, as they negotiate with dealers for you to get the best price. Be sure to check that any quote you receive falls within the ranges you found through your initial research.
Alternatively, you can also buy a car directly from the seller, through an online car auction or from a website like NowCar or Carvana. If you're planning to buy from an individual or through an auction, it's important to get as much information as possible. Ask if a CarFax or similar report is available, or arrange to get the vehicle inspected by a local mechanic before buying. Most auto body shops will charge roughly $100 for this service, but this fee is well worth the peace of mind. You'll also want to know the exact condition of the car you've purchased before you get to the car shipping stage.
Shipping Your New Car
Although you've now found the car of your dreams at a price you can afford, you're not quite ready to drive off into the sunset yet. The last part of how to buy a car online and have it delivered home is to decide on the best auto transport for your desired vehicle. This could be as simple as a road trip for you and a friend, if your new car is close by. But if the car you're purchasing is further than 100 miles away, you may need to use car transportation services. Rest assured there are several safe, affordable car shipping options, such as Montway Auto Transport or uShip, that can deliver your dream car to your doorstep.
In most situations, having your new car shipped to you is safer and less stressful than picking up the car yourself. You don't need to bring an extra driver or buy a plane ticket; simply schedule a pickup window and make sure someone is available when the car will be picked up.
For car transportation, you can save money by using open transport, or opt for the more secure enclosed transport to protect your car from weather or debris. Enclosed transport is the safest choice for luxury or vintage cars and should be considered over driving or transporting the car yourself. Some car shippers also offer guaranteed pickup and delivery dates, so you can make sure your car is available as soon as you need it.
And yes, you can book your car transport service online as well by using online forms and instant messaging to speak to an agent right away. Before you book, jot down any questions you have to make sure all of your needs are covered, and confirm all relevant shipping details with the seller in advance. It's important to notify the seller or dealer that someone will need to be available when the vehicle is picked up — and be sure to clear your schedule so that you or someone you trust is ready to receive your new car when it arrives.