Pickup trucks are arguably the Texas state vehicle. It is a necessity if you're working on a ranch or hauling construction supplies. It is convenient if you're carrying groceries for a family of five. Pickup trucks recognize their increasing use as a family vehicle, so more of them have double doors and two rows of seats, often seating up to six people. Yet more amenities mean you're paying more for that new truck. Here's how to find and buy a good used truck.
Understand The Terminology
Payload refers to the combined weight of all cargo and passengers. The gross vehicle weight rating is the maximum weight the vehicle can handle, but that value includes the vehicle's curb weight. If the truck has a GVWR of 10,000 pounds, it can't handle a ten thousand pound load. Subtract the vehicle's weight to get the real maximum load. Gross Combined Vehicle Weight Rating is the GVWR plus the maximum towing capacity. Towing capacity refers to how much weight the truck can pull. Note that this includes the weight of the trailer and anything on it. Too many people are enamored by torque in trucks the way they focus on the zero to sixty stats in sports cars. Torque is roughly a measure of the engine's ability to pull a load or push the truck. Higher torque generally means higher payload and towing capacity, but not always. Use the GVWR values and stated towing capacity to determine if a truck is powerful enough.
Know Your Minimum Requirements Before You Try To Buy
Know your minimum requirements before you go shopping for a new truck. How many people must be able to fit into the cab? How much weight does the truck need to be able to pull? That's essential to know if you're often pulling trailers. How big do you need the truck bed to be? These minimum requirements are a floor, and you can quickly reject any truck that isn't good enough using these guidelines. It is your opinion whether a third row seat or an ability to tow an extra 2000 pounds is worth the extra cost.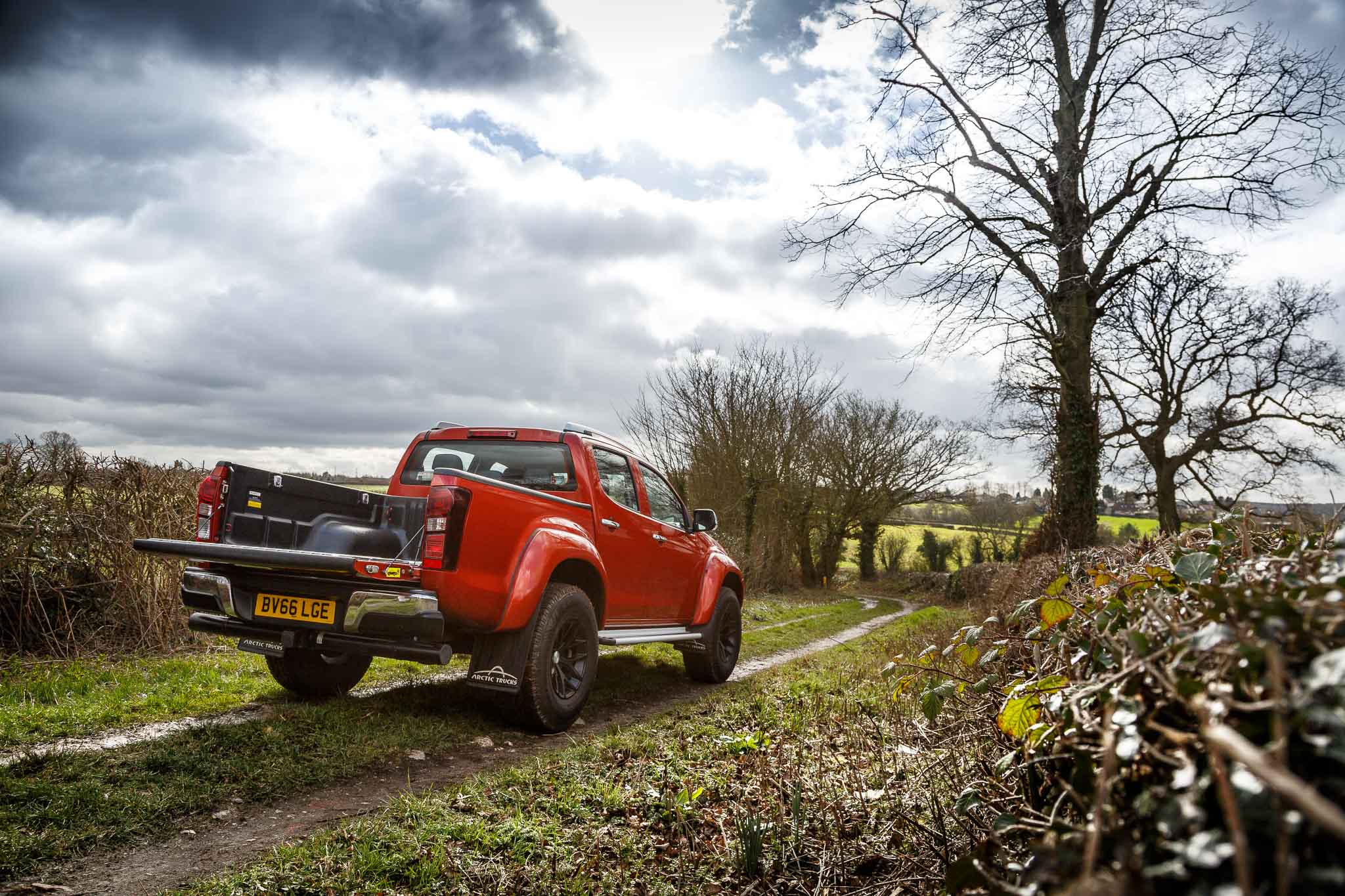 If you're buying a truck more for appearance than performance, then a light truck might be sufficient. Then you can drive to work and help people move but not much more. Heavy duty trucks have a greater towing capacity and payload.
Have A Mechanic Inspect Every Vehicle
Trucks tend to be work vehicles. It is going to suffer more wear and tear to the chassis and truck suspension. Don't let the seller dismiss the scratches and bent parts. Have the vehicle inspected by a mechanic. Then you won't reject a truck in great shape due to cosmetic damage, and you won't buy a truck with serious long-term problems.
Work With A Reputable Used Vehicle Seller
One way to save time and protect yourself is to shop for used pickup trucks with a dealer known for selling reliable vehicles. Then you aren't searching the internet for random available trucks and having each inspected. You should still have the pre-certified cars inspected by a mechanic of your choice. However, you'll be able to peruse their selection and narrow it down quickly based on your needs, available features and your budget.