The Ford Ranger remains one of the best-selling utes in Australia. As with any vehicle, car maintenance on your Ford Ranger is crucial, and a responsible owner will keep track of their Ford Ranger service intervals to make sure their car is properly maintained.
Until such a time when you need to book your next service, there are some steps you can take to make sure your Ford Ranger is taken care of between service intervals. There are some regular maintenance you can do on your own to ensure the longevity of your Ford Ranger.
How To Maintain Your Ford Ranger
Whether you are considering a Ford Ranger lease or already own a Ranger, here are some maintenance processes you can undertake in between your regular maintenance schedule.
When the time comes, you can contact the Ford customer service team or make use of the online booking service to schedule your next Ford Ranger service.
Change Oil Frequently
You can have your oil checked at your nearest service station, or do it at home if you know how to. You can also have a mechanic check your oil.
The oil in a Ford Ranger should be changed around every 4,800 to 8,000 kilometres, or 6 months of driving (whichever comes first).
Take Care Of The Tires
You can check your tire pressure at home or at a service station near you. Ford Rangers should have a tire pressure of 30 PSI or 210 kPa. If the tires are not at this recommended pressure, you can inflate or deflate the tires to get to the desired pressure.
Tyre rotation is also important to prevent flat spots or uneven steering. Tyre rotation can be done by your mechanic. Your tires should be rotated more or less every 9,000 kilometres. If you notice your car is pulling slightly to one side, you can also have the wheels aligned.
Take Care Of The Body
Maintaining the body of the Ford Ranger is almost as important as engine maintenance. Wash the body with car shampoo and apply wax to protect the paint layer and prevent rust.
The interior of the Ford Ranger should also be kept clean. You can take your car for a valet service if you can find cheap rates, or do it yourself with a vacuum cleaner and carpet cleaner.
Check Warning Lights
Keep an eye on the dashboard in between your regular service dates to make sure there are no warning lights that require immediate attention. If a warning light comes on, consult your Ford Ranger manual to determine how urgent the problem is.
If you do not address these problems until your scheduled Ford service, you risk causing more harm to your vehicle.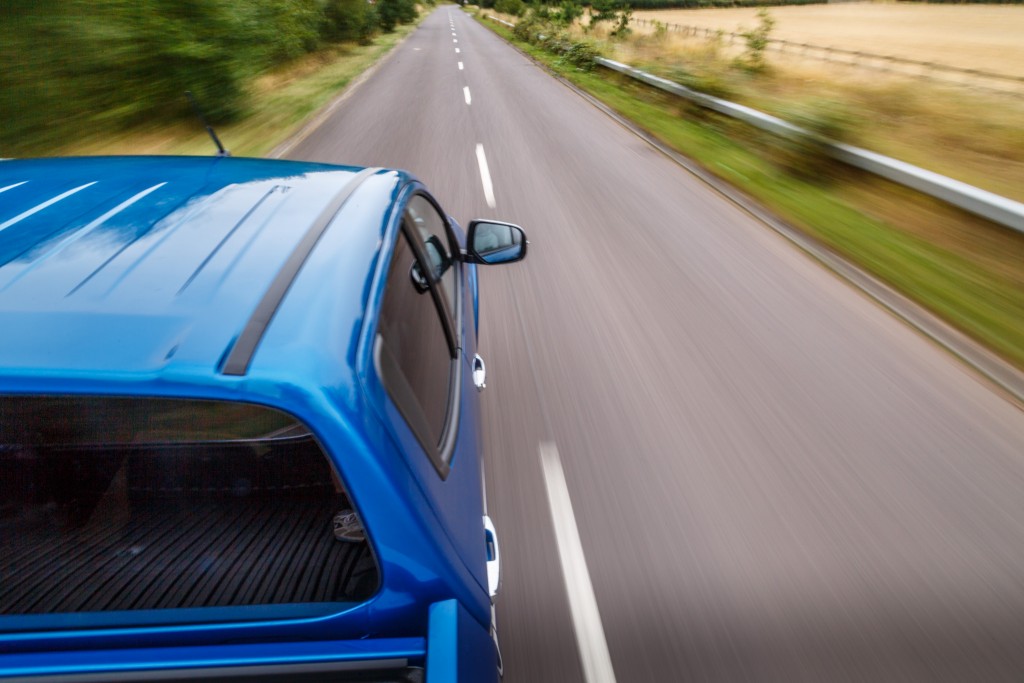 Take Care Of Your Brakes
Your brakes obviously play a very important role in your Ranger, and they require regular servicing as well. Brake pads must be replaced when worn down, and the brake fluid must be changed as needed.
Check All Other Fluids
You need to check and top up all other important fluids in your Ford Ranger, including your power steering fluid, windscreen washer fluid, transmission fluid and coolant.
If you are not sure how to check and fill these fluids, ask your mechanic for advice and guidance.
Why Is It Important To Maintain Your Ford Ranger?
Sticking to your Ford Ranger service intervals is crucial if you want to get the most out of your car.
Regular servicing will ensure your car lasts longer and performs better, improving the comfort, drive and fuel efficiency of the ute.
Inbetween services it is up to you, the driver and owner, to take care of and maintain your Ford Ranger. Sticking to a regular maintenance schedule – such as regularly checking your oil, tires, and other fluids – means the risk of your car breaking down before its next service is reduced.
When it comes to cars, prevention is better than cure, and preventative maintenance will save you a lot of money in the long run.
Final Thoughts
The Ford Ranger may be a tough 4×4 truck, but it still requires the same care and maintenance like any other vehicle.
By taking proper care of your Ford Ranger truck, you will be getting the most value possible from your vehicle, save on long term servicing and maintenance costs, and keep your car roadworthy and all drivers and passengers safe.