The International driving permit (IDP) is often wrongly referred to as international driving license. It is a license or permit that gives a person the legal right to drive a car in regions that recognize the permit. The IDP is not always valid on its own. The driver must have a valid driver's license in his resident country before the IDP can be valid. The international drivers permit also required to comply with the Vienna conventions and must be issued by an authorized and recognized body. Getting the IDP generally means that you have passed your driving tests. If you are situated in Dublin, Driving lessons in Dublin is a great place to sharpen your driving skills.
Over 140 countries of the world recognise this document as a legal license to man vehicles on their terrain. Even some countries which are not part of the 1949 convention recognize this document as a legal permit. It is always a great idea to consult your embassy to see if the country of your destination recognizes IDP. The IDP is just a translation of your national driving license of the country of your home in several languages. In some cases, if your driving license is issued in some countries, you would not require an IDP. If you have a national driving license in the UK for example, you don't need an IDP in Spain, Portugal, and France and in many other European states.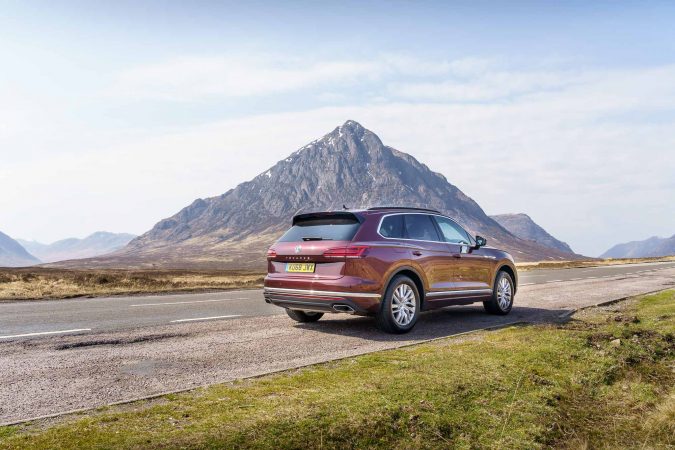 Driving with this document in places that require it is imperative. Not having this document in such places could result in enormous financial implications. Obtaining one is essential. Before getting one, it is cost wise and effort saving on inquiring if you indeed need it in the country of your destination.
There are dynamic ways of getting your IDP. It usually differs from country to country. As difficult as it might seem to give an exact method of obtaining your International driver's license, there are some universal requirements and similarities in the process. Since it's a document recognized by most countries of the world by agreement, there are certain elements each IDP regardless of your home country's peculiar laws must contain. This gives room for a kind of similarity in the process of obtaining it.
How to obtain your IDP
Before getting your IDP, there are specific criteria that must be met. These criteria include, you need to have passed your local driving test in your home country;
   You need to have obtained a valid driver's license:
This is very crucial and basic to getting an IDP. We could in a sense say an IDP is just a mere translation of your national driving license.
   You need to be above 18; some countries insist you must be 21 above

   A certain sum of money

   An application in person or by mail

   Extra shipping fee if applicable

   Provision of a sound reason for wanting to obtain it

   Must be of a sound mind

   A picture of your valid driver's license

   Your passport photograph
Only after this requirement is meant can you move freely in your desired country. You need to have obtained the IDP in your home country; you cannot get it in the other country. It is crucial to remember that "international driver's license" does not exist to replace the IDP. Only international drivers permit (IDP) exists for the purpose it serves. A lot of people have been tricked into unnecessarily releasing funds by fraudsters in the name of international driver's license. There are various means of obtaining your international driver's permit and rules depending on where you are.
You could decide to do it online or walk on into the appropriate office in person. It usually takes from a few days to weeks. It is not much of an elaborate process. It is vital to be proactive and plan ahead of time, so your international driver's permit can come just in time before you travel to your chosen destination.
Let's take a look at what an International driving permit might look like in a place like Dublin;
   A valid republic or Ireland driver license
This, as we have established, is basic to obtaining your international driving permit. Automatic driving lessons Dublin will prepare you for the requirements of this license.
   Passport photograph signed on the back

   An application letter

   An appropriate fee of euros per permit and 5 euros admin fee if applicable

   A copy of the household bill which is only necessary when applying with a none republic of Ireland driving license

   When traveling to countries like Brazil, Burundi, a 1926 permit is required

   Address to which permit should be sent to

   Personal info (days of birth, country, town, telephone number)

   Your signature

   Date of departure

   Means of payment
It is important again to note that an international driving permit should be seen as a plus, not as a replacement of the national driver's license."
This clearly shows that there are peculiar requirements especially in the aspect of cost implication in different countries of the world. It is important to find out reputable and certified authorities in this regard who can assist in the IDP process, should you be in need of a legal permit to drive in another country.
Conclusively, it is essential to get familiar with the peculiar demands of the national driving license first which is the most basic of all documents in getting IDP. In some cases, you might not need an IDP if there is an agreement between your country and the country of your destination.
Driving in another country without the IDP might also require passing the local driving test in that particular country, paying the necessary fees and going through other necessary procedures before obtaining the national driver's license. This might however not be necessary if you are only visiting briefly.
Overall, the IDP and not the IDL is a great idea. It gives you total access to the road and peace of mind while exploring the freedom by moving along terrains in other countries asides your home country.