You may have noticed the spring in your truck or car's step isn't normally what it used to be. Perhaps it's a bit more body roll on off-ramps or the extra bounces over road surfaces that make you feel like you're living the character of Tigger. Or perhaps, you were never really satisfied with the factory ride of your truck or car when it was still brand new.
The point here is that shock absorbers can greatly affect the ride of your vehicle, as well as its drives and handles. Shock absorbers control your vehicle's suspension motion, as well as the body sway and roll. Ultimately, they can make or break the pleasure of your driving experience.
From Rancho shocks to Bilstein, the numerous shock options for trucks and cars can be quite overwhelming. You will need a guide to help you pick the right shocks for your vehicle. Lucky for you, you're already looking at it, so keep reading!
What Are The Best Shocks For Your Vehicle?
Well, to answer that question, we would like you to first determine what you use your vehicle for. It's important to know where and how you drive your vehicle and the intended use for these shocks to find the right set.
If your vehicle doesn't have the best shocks, it can damage the tires and accelerator along with the suspension system. With the absence of shocks, the vehicle bounces and slides incessantly.
If your vehicle sees more starlights than city lights as you tow your trailer to campsites, then you will probably need a much stronger and high-performance shock rather than the soft factory dampers. Also, you will want to avoid a teeth-jarring ride from vehicle jolting if you spend most of your day in your vehicle.
To get your truck through mud and rocks, the best shocks you can use should be stiffer and can resist overheating. Soft and forgiving shocks are the most comfortable ones for getting your mom to her Friday night book club and Sunday church service.
But if you always run late to work and need to catch up time on the road, you will need shocks that can offer you that. Overall, you will be looking at performance shocks.
For Your Daily Driver
When it comes to changing the shocks on your daily driver, it boils down to comfort and control. Twin tube shocks are just the ideal choice for vehicles that spend most of their time between highways and city streets.
Without forgoing comfort, twin tube shocks are affordable and work best in providing the control you need. They can also automatically adjust to road conditions. You may want to check out a set from Bilstein, Rancho, or KYB.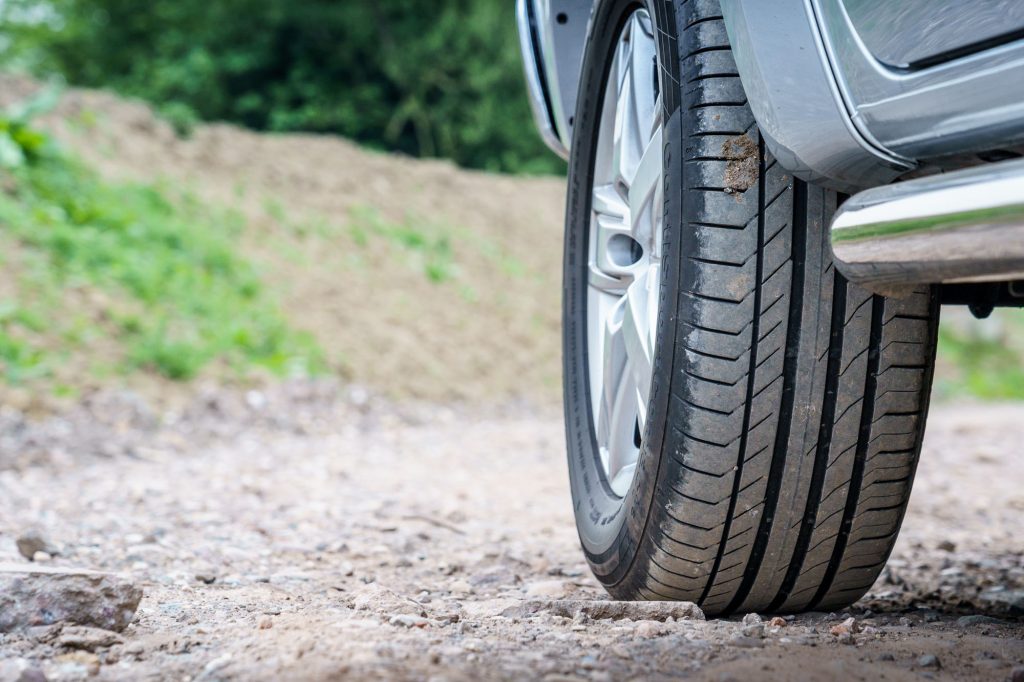 For Off-Road
The extremity of off-roading creates special conditions for your suspension system. From washboard roads to rock crawling, you will need to have struts that can provide better control for cornering, as well as a comfortable ride for suspension flex.
You may want to use monotube shocks as they can provide further heat dispersion. If you want to get the job done in one multitude, you may also want to try Coilover shocks. Bilstein 5100, Rancho RS9000XL Shocks and Struts, or FOX 2.0 Performance Series are considered good treats for your 4×4.
For Towing And Hauling
When you think about towing and hauling, heavy-duty springs to mind, the ride height or ground clearance of your vehicle doesn't matter, even if it's stretched to the sky–you will need a great range of struts or shocks that can deliver both the desired ride comfort when running empty and the needed handling when your vehicle is working hard.
Monotube shocks are the best choice for your vehicle when it comes to tough and demanding conditions.
Heavy-duty shocks and struts, like the Bilstein Heavy Duty Series, are designed for both comfort and performance. They use a monotube with a high-pressure design to prevent the vehicle from overheating and the valving design for great performance when towing while not being too stiff for daily driving.
For High Performance
For drivers who like to drive with more oomph and push their vehicles to their edge, a little extra grip can mean a whole lot. For additional safety, drivers are willing to forgo road comfort. To help your vehicle stay on the trail, these high-performance shocks and struts will hold your vehicle to the corners.
This is also great for towing, as these shocks will help keep your vehicle and trailer driving straight, even under windy conditions or on bumpy roads.
Conclusion
When it comes to the quality of your vehicle, shocks should be given substantial consideration. After all, they are cited as one of the most important elements for the safe operation of a vehicle. Consequently, it can be understandably difficult when to choose the right shocks for your vehicle.
In an effort to deliver a guide to choosing the right shocks, we hope this article has helped you in the best way possible.
AI Car Expert Thinking 

.

.

.