Tracking your fleet of vehicles can introduce a myriad of benefits to your business. From cutting fuel and maintenance costs to providing a more transparent service to your customers, there are hundreds of reasons to track your vehicles online. And the best way to do this accurately and efficiently is using a commercial vehicle tracking system.
However, by their very nature, vehicle tracking systems facilitate the collection of oodles of personal data from your employees, and the transfer of that data across the internet. For anyone who's got their thinking cap on in 2020, this is bound to raise questions – especially if you remember the 2017 cyberattack in which data from 540,000 US vehicle trackers was leaked over the internet.
That said, our very first message is this: don't worry. Tracking your vehicles while maintaining the safety and security of your business and employees online is actually very simple. You just need to know what to look out for in a system supplier, and what to do yourself to ensure the data you collect stays secure.
Oh, and it's also worth understanding which vehicle tracking features you should look out for to improve the overall safety and security of your fleet on the ground, too.
So, without further ado, let's drive on…
Choosing A Secure Vehicle Tracking Supplier
These days, online data security is front and centre of all good vehicle tracking suppliers' agendas. None of them want to get caught up in a scandal like the 2017 incident, and they all need to comply with the Data Protection Act.
However, there are a few questions you can ask to make sure that the supplier you're interested in takes online security as seriously as you do:
How secure are the servers on which the supplier's data processing takes place?
Where is your business' information and tracking data held? If it's all kept within your own vehicle tracking interface, you're golden – but if it's also held elsewhere, you'll need to investigate why, and who else will have access to it.
Does the data the system collects travel across a public network, or a more secure private VPN network? (Using a private VPN network also comes with the added benefit of less network congestion, making for a faster connection.)
How often does the supplier test the network for potential weaknesses and the possibility of breaches?
Does the system use industry standard Data Security Architecture design?
Is the supplier Cyber Essentials certified? Businesses that are certified under the government-backed Cyber Essentials scheme are proven to have technical protection against cyberattacks in place.
Gaining satisfactory answers to these questions in your initial conversations with a supplier should show whether or not the company takes online security as seriously as you do. But alongside these tangible enquiries, we'd also say to trust your gut – if something doesn't seem right, you ought to investigate it before signing on the dotted line.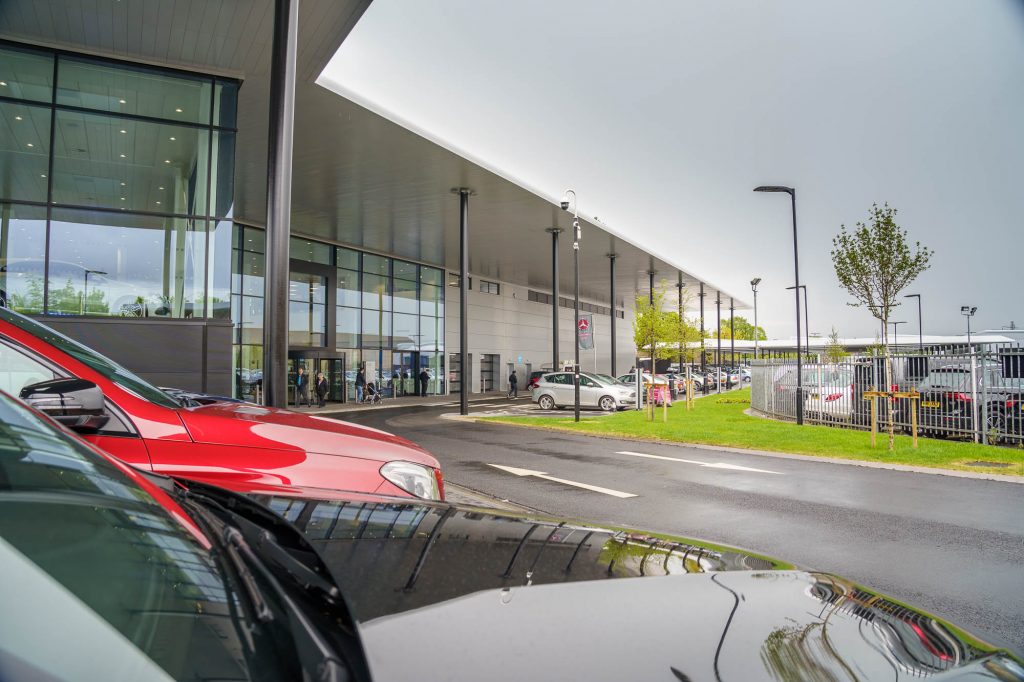 Keeping Your Employees' Data Safe
So, we've talked about what your supplier can do – but there are a few things you can do, too.
Firstly, when you use vehicle tracking, you have a legal requirement to comply with the GDPR (General Data Protection Regulation). Here are a few principals to stick to in order to ensure safe, secure, and legal online tracking that respects your employees' right to privacy:
Ensure that you are only tracking your vehicles for genuine business purposes, and that these purposes are demonstrable. We can't stress this enough – it's unlawful to use the data you collect for anything other than a legitimate business need.
Keep your employees informed of what you're tracking, when, how, and (importantly) why. You must not – repeat, must not – track your vehicles without your drivers knowing about it, or without explaining why you're doing so.
Only track your vehicles during your employees' working hours, even if they're company vehicles. To this end, you should choose trackers that can be switched off manually by your employees, or disabled remotely by you when they clock off.
Make sure that the data you collect is protected against loss, destruction, or unlawful use (as discussed, your vehicle tracking supplier can help you here).
Secondly, your vehicle tracking supplier will likely give you the right to decide which of your back office employees can have access to the system, and the level of that access. Rather than granting logins to everyone who works for you, think carefully about who should be able to look at what data, and why. Again, there must be a legitimate business purpose for each individual to be able to access the data that they can access.
Utilising The Right Tracking Features For Safety And Security
Finally, if the safety and security of your fleet as a whole – and not just its data – is a priority, it's worth looking out for particular features when you're scoping out potential vehicle tracking suppliers. Keep an eye out for systems that provide:
Theft prevention measures. Alongside the obvious security benefit of tracking your vehicles' locations, some systems also send alerts when someone is trying to make off with one, and give you the power to remotely disable the start or disconnect the main power to stop the thief in their tracks.
Anti-tamper features. These can be found on the vehicle tracking devices themselves, and aim to prevent your trackers from being forcibly disconnected from their vehicular homes. Some come with tamper-proof cable connections, while others are able to send an alert to your software app when interfered with.
Driver behaviour management. Many modern vehicle tracking systems can monitor your drivers' behaviour, alerting you when they do something unsafe – including speeding, harsh acceleration, sudden braking, and more. This empowers you to coach those who need it in safer driving.
Maintenance scheduling. Keeping a whole fleet of vehicles in top condition can be tricky. Luckily, lots of vehicle tracking systems can automatically schedule preventative services, MOTs, and oil changes, minimising the risk of unexpected breakdowns in dangerous places.
Panic buttons. These enable your drivers to instantly alert you when something goes wrong. Bear in mind that most suppliers don't include these as standard, though, and instead charge a little extra for them.
Final Thoughts
As you can see, keeping your business safe and secure online while vehicle tracking is not that complex an undertaking. The important thing to remember is this: the benefits that vehicle tracking can introduce to your fleet far outweigh any risks concerning online security.
In summary, the first thing to do is choose a vehicle tracking supplier that takes data security seriously and will handle your information in the correct way (you'll find that the majority of them do), and make sure that you're doing everything you can to keep your tracking data safe. Oh, and you'll also want to make use of those vehicle tracking features that can boost the safety and security of your fleet as a whole. Happy tracking!