So, you've lost your BMW key fob and there's no way you can find it. A bit of panic creeps in, huh? Only a few years back getting a new one would be as simple as taking a walk down the street to a repair guy who'd offer you while-you-wait key cutting and boom – the copy is here.
Sorry, ain't so easy anymore.
With all the tech and security needed to hit the road – specially for BMWs with the Comfort Access feature – it takes a little more to get a genuine BMW key replacement. Some say it's a pain in the neck to go through it all, but we'll show you the process doesn't have to be distressing in the slightest.
Lost BMW Keys – What To Do?
Just hang on a second. Before you start scrolling through the browser in a quest for a replacement, think about securing your lost BMW key fob first. After all, you don't want it to fall into the wrong hands, and next thing you know your 70 grand SUV gets friendly with a new owner's garage.
BMW Key Fob Deactivation
If there's no way you can find your lost BMW key – not even via key tracker apps – the best way to go about it is deactivating it completely with the help of third-party services, such as BimmerTech. Their BMW key fob deactivation coding will block the key fob in the memory of the car and make it useless, so you could sleep better at night.
BMW Key Fob Replacement
Now that you've done that and need to get that legit replacement pronto, it all comes down to a good choice of supplier. Key word here – legit. It's obvious you can order a new BMW key fob from the first eBay seller you see and have it at your doorstep next Monday, but the question is – will it be any good?
Highly unlikely. The majority of key fobs sold on online marketplaces were intended to be used with another vehicle, thus won't be specifically programmed for yours, not to mention secure to activate. In fact, to improve vehicle security, BMW only allows for activating fobs from a predefined list of keys approved for a specific vehicle, so the only way to get those would be from your BMW dealer or a reputable third-party reseller.
BimmerTech again steps in with their offer of replacement keys for almost all BMWs and MINIs from the last few decades. Each of their BMW key fobs is an original ordered from the BMW factory and pre-programmed for your specific car, so you can be sure it's 100% genuine and compatible. Plus, their online ordering process saves you the hassle of going to your dealer and keeps it simple in the convenience of your own home.
Ordering A New BMW Key Fob
Getting an original means you won't have to trouble yourself with trying to get to grips with your vehicle's immobilizer, EWS or CAS system. All you gotta do is pick the BMW key replacement matching your vehicle series and BimmerTech will take care of the rest based on your VIN. They can even offer you an OEM touchscreen key fob for the latest G Series if you need to replace your existing one.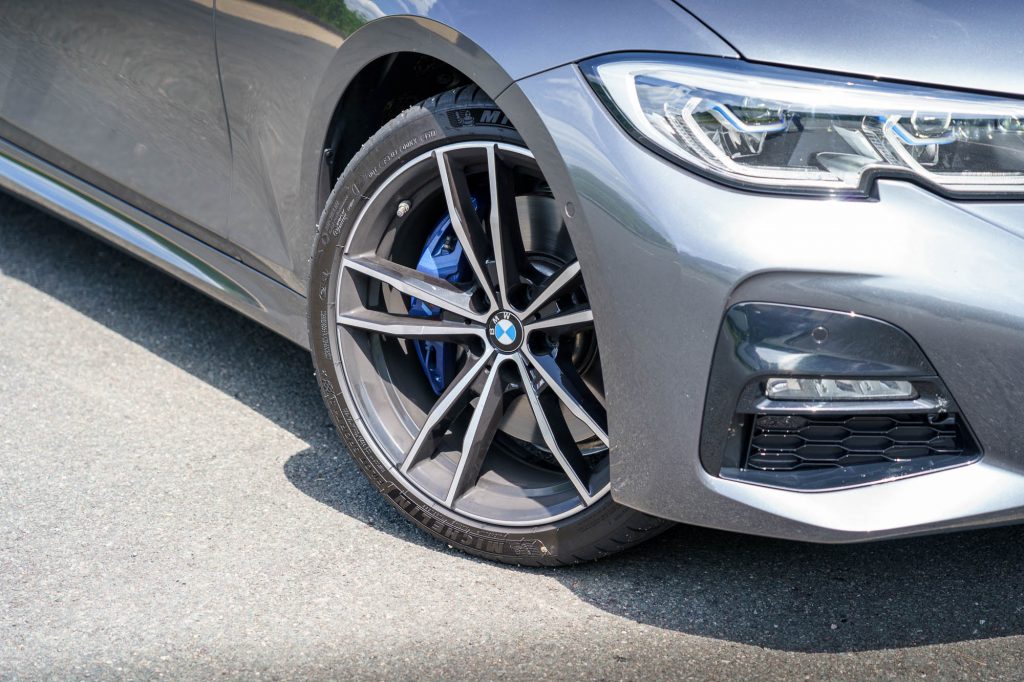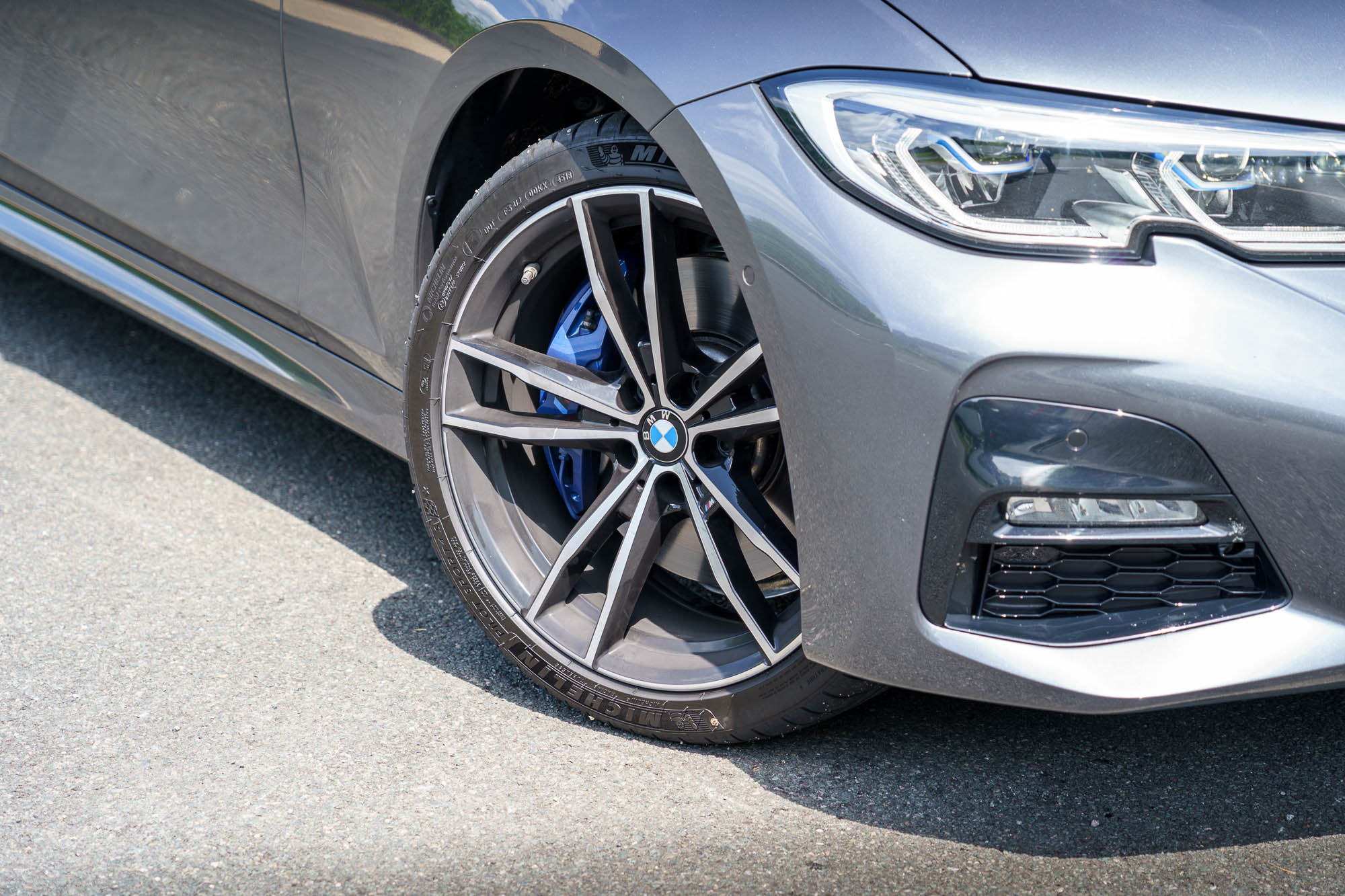 One more thing to remember is when ordering your BMW key fob you also need to provide them with a copy of your valid BMW registration document and driver's license with the same name, since for security measures, they don't fulfill orders without evidence of ownership of the car. Once that's done, your BMW key fob replacement will arrive at your doorstep within 5-7 business days. For vehicles registered outside the US it might take a little longer simply due to juggling security and logistics – that is, BimmerTech first has to order the key from BMW, they have to program it for your car and lastly BimmerTech can forward it to your address.
How To Program A BMW Key Fob?
As we've already established, that's not for you to know 😉 BMW key fob programming is carried out exclusively by BMW technicians before it even leaves the factory to ensure it was matched for your exact Bimmer. Basically, it's like designing fingerprints – only one is true to you. What's in your interest though is to activate the key onwards in your car.
How To Activate A BMW Key Fob?
In BMWs without Comfort Access the standard BMW key fob activation procedure goes as follows:
Hold your BMW key fob flat against the low key battery indicator on the side of the steering column.
Hold the BMW start-stop button until the 'no key' warning light disappears.
Press the BMW start-stop button again to confirm activation was successful.
Activating Your BMW Key Fob In Cars With Comfort Access
However, if your BMW comes with the Comfort Access feature the above activation won't be eligible… unless of course you want to only unlock your vehicle using the key fob manually from now on.
In order to enjoy the full Comfort Access potential you gotta contact your BMW dealer to code out the existing key profile and set the new key for use with Comfort Access. If you prefer doing it quicker and avoid the hassle of time-consuming trips to the dealer, BimmerTech can also do it for you via remote cable coding session.
Can I Reprogram A Used BMW Key Fob?
We highly recommend not doing that. Reprogramming your car for a used BMW key fob and allowing the two to be paired together would mean that the key parts of your BMW's anti-theft system get intentionally overridden – which boils down to compromising your vehicle's security.
Can You Duplicate A Key Fob?
Again, not exactly duplicate, but get a spare one – sure! Your Bimmer can be paired with multiple BMW key fobs simultaneously, so that each of your family members has one of their own with different sets of driver profiles, or so you could get an extra replacement. But, no matter the number of key fobs each of them is always unique, never a duplicate of another.
In case you lose your key or need an additional one check out BimmerTech website and order a BMW key replacement . With any questions about the ordering process or the product itself contact their support team.