It is probably fair to say that most people in the UK now are mindful of saving money. With inflation and the cost of living remaining high, almost everyone is watching the pennies. One unavoidable expense for motorists is insurance.
It is a legal necessity that every driver has sufficient cover for any accident that may occur. While the vast majority of vehicle owners abide by this law, reducing the cost is desirable.
How Do You Save Money On Vehicle Insurance?
Insurance providers offer special deals and discounts just as any commercial business does. But, apart from searching for offers, there are several other ways that the cost of insurance might be reduced.
Here are ten practical ways to reduce insurance premiums, while still being fully covered.
1. Choose An Insurer That Suits Your Needs
Some insurance providers offer policies that are particularly suited to certain drivers. The majority of motorists on the road need private car insurance. This covers motorists using their cars for general domestic and social purposes. It also allows drivers to go to work and back in their own cars, but not to use it for work-related purposes.
Therefore, taxi insurance is needed for drivers working in the private hire sector. Regular private car insurance wouldn't provide the proper protection for taxi drivers. Indeed, there are a number of private and public hire drivers who require different types of insurance.
These types of drivers require specific insurance policies:
Private taxi driver
Public taxi driver
Uber drivers
Delivery drivers
Couriers
Limousine drivers
Food delivery drivers
An insurance company that specialized in providing insurance for taxi drivers, for instance, may have lower premiums than another provider.
2. Switch To Usage-based Insurance
You may already know telematics-based insurance, or perhaps pay-as-you-drive. These types of insurance all refer to the same thing. The idea behind usage-based insurance is that the driver is rewarded with lower-cost insurance if they drive safely.
Mobile apps and smart-insurance options are combined to help drivers benefit themselves. Instead of providing an insurance quote based on circumstantial data such as job title and age, the provider will look at actual driving behaviors instead through the use of telematics.
What Is Telematics?
In basic terms, Telematics insurance refers to the transmission of data from a vehicle to a server. Mobile apps and plug-in devices monitor motorists and how they drive their vehicles. Data will be collected surrounding what hours of the day they drive, what distance is covered, and behaviors such as mobile phone use.
This data helps to calculate what kind of risk the driver presents. Reports can be generated to help drivers improve and become safer. Those motorists who demonstrate good driving habits could see their premiums lowered.
So, if you believe you are a competent and safe motorist, you will save money on your insurance by switching to a usage-based policy.
3. Visit Comparison Sites To See The Best Deals
There are deals out there. But, hunting them down is time-consuming, and sometimes fruitless. Use comparison sites to take the work out of finding the best deals on car insurance.
As technology gets used in car insurance more, you may find some surprising offers. With usage-based insurance, for instance, some providers are giving a 10% discount instantly once their mobile app is installed.
4. Up Your Security Levels
Have VIN etched into the window, install an alarm, and use an immobilizer. Security measures to prevent car theft and aid in the recovery of stolen vehicles lower insurance premiums.
You can certainly prepare for car accidents, but insurance is there to protect against theft too.
5. Keep A Clean Driving Record
Keeping a clean slate will help to keep insurance premiums down. Avoiding points for speeding and the like should be reflected in insurance quotes. Actually, telematics helps here as some insurance providers give drivers advice on where to improve their motoring habits.
Clean licenses are desirable for anyone using a vehicle for a living too. Usage-based insurance for private hire drivers can help those people avoid points and pay lower premiums.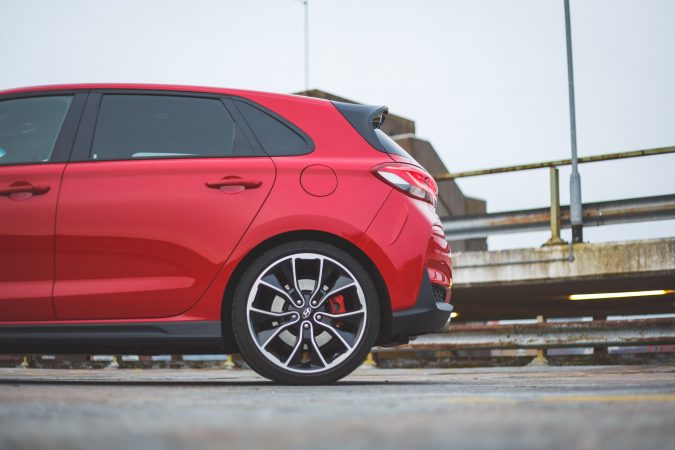 6. Pay Your Premiums Yearly
Paying insurance monthly can seem like a good way to spread the payments, but you'll be typically paying more in the long term. Monthly insurance payments generally have interest included in them raising the total amount payable.
Credit scores also affect monthly payments, so improving your credit rating might affect premiums. This won't affect insurance that is paid upfront in one go though.
If you do decide on paying monthly then consider usage-based insurance, and opt for automated payments to reduce the cost.
7. Compare Car Models As Well As Providers
If you are in the act of buying a car then look into the insurance costs beforehand. The model of the car you drive will impact your insurance costs. For instance, the Nissan Micra and Fiat Panda are among the cheapest cars to insure due to them being seen as low risk for accidents and theft.
However, black cab drivers face spending over £55,000 if they want a new vehicle. Private hire drivers have different requirements than the average motorist, but they can still benefit from comparing vehicles against insurance premiums before investing in a new one.
Uber drivers particularly have the option to use cars that are insurance friendly. Although they need to be aware of rideshare passengers' rights and obtain insurance that provides satisfactory coverage.
8. Increase The Excess On Your Policy
In the US this aspect of insurance is known as deductibles. In the UK, you know it as excess. The higher the excess, the less the insurance policy costs.
9. Reduce Your Mileage
If you drive under 7,000 or even better, 5,000 miles a year, your insurance should cost less. The average UK yearly mileage has been dropping for years. And the pandemic slashed mileage further as travel was curtailed and remote working increased.
Now, less than 5% of cars drive more than 15,000 miles in one year. The fewer miles covered, the less risk of having an accident, so insurance becomes cheaper. If you are an infrequent driver, usage-based insurance may be beneficial.
10. Go Online
Getting a quote online is usually cheaper – if you need to speak to a human, begin the process online then call and mention the quote you have been offered to take advantage of the lower premium. Generally speaking, if you finish the whole process online it is easier to get a lower price, but many insurers will accept the online quote and let you sign up over the phone.
Also, use e-documents and go paperless. Insurance providers reward car owners with reduced prices when they sign up online and avoid paperwork.
Summary
Lowering costs on insurance doesn't have to mean having less protection. On the contrary, certain policies such as usage-based insurance, help drivers to become safer on the road. And retain the same cover as before, but with lower premiums.
Safe drivers should be rewarded, and clean licenses and no-claims bonuses help to reduce insurance costs. But, telematics take it a step further and actively encourage safer driving.
Switching insurance providers, using comparisons, and driving fewer miles, will also help to lower insurance premiums.