Everyone who has an old car to sell faces a similar dilemma. What should I do to sell it? What would attract more customers? How do I make my car stand out? Craigslist is a good place to sell cars. But, do you know how to sell a car on Craigslist? Keep reading to learn all about it!
When it comes to selling a vehicle, a person is more likely to obtain a better price than a dealership. While looking for that person, keep in mind that Craigslist is a fierce and still expanding marketplace for vehicle buyers and sellers. That would lead you to ask the question of how to sell a car on Craigslist.
You can also check out this video for a brief idea!
Buyers can easily browse through advertising, and you'll appreciate the free postings to a large audience in the region. With photos and plenty of space, you could get far more from the advertising than the costly 20-30 words ad in the local newspaper.
How To Sell A Car On Craigslist: Make The Necessary Repairs
Selling a car is similar to selling a property in that spending some money into enhancing the appearance before listing it for sale can pay off many times over. A portion of this is purely aesthetic. If prospective buyers have a negative initial opinion, it reflects poorly on the state of the car's more critical components, such as the engine or gearbox.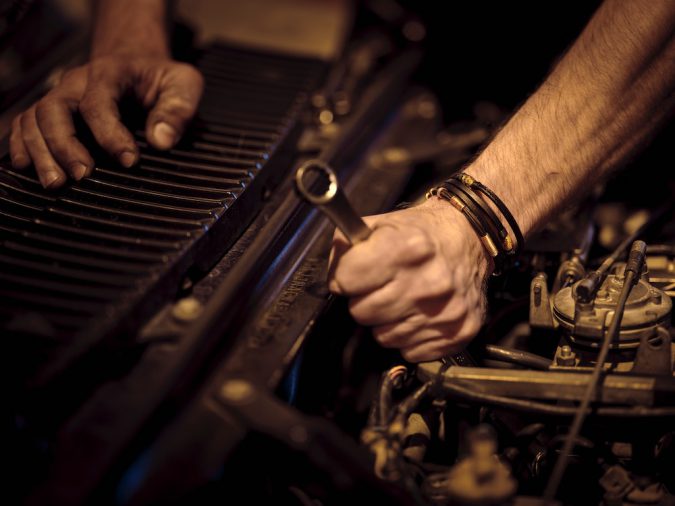 Most customers may want to be able to drive away in their new car with confidence that they will have no problems, and very few would want to invest additional money into a car they just bought. Make their lives as easy as possible by staying on top of any visible car maintenance.
Because the car isn't brand new, you don't have to display it in pristine shape. But, some features would instill confidence in potential consumers.
Paintjob
It is often preferable to have car body shops fix minor scuffs and scrapes. Frequently, online sites will advise you to purchase touch-up paint and repair it yourself. You could do it, but it is better to get a professional to handle it for you.
They will know what color paint to use and how to apply it correctly. They would save you time and give the car a perfect appearance.
Wipers
Windscreen wipers wear down and become increasingly less reliable over time. Before you put the car up for sale, notably if your house is in a rainy location, you should repair the windscreen wipers.
In certain states, a vehicle must be inspected before it may be registered. The car will fail inspection if the wipers don't really meet the criteria.
Engine
If the engine compartment is too grimy to see the levels of the different fluids contained inside, wipe it clean. Check the engine pipes and wiring for damage and remove any that are ripped or broken. Change the air filter too if it is filthy.
If the car needs an oil change, it is advisable to have it done before putting it up for sale. Check the brake fluids, gearbox fluid, windshield reservoir fluid, and the coolant as well.
Brakes
Furthermore, noisy brakes make for an unattractive and dangerous car. Replacing them would clearly enhance ride quality, but giving papers confirming that the brakes had indeed been repaired would assure your consumer's safety.
Tires
Even a decent secondhand car might seem shabby and hazardous to drive if it has fading or damaged tires. Don't force a new buyer to spend loads of money on new tires straight away. Change them yourself and set an appropriate price for the car.
Final Inspection
Any damages that you cannot quickly repair should be handled by a professional. A vehicle history check will reveal if the car was in any accidents or if the car has sustained significant damage. When a potential buyer sees this, they are more likely to assess the damage to assess if it has been fixed. It is better to not displease them.
In any situation, you ought to have a technician inspect the car to ensure it meets resale requirements. Obtaining final approval ensures that the car is ready for selling.
How To Sell A Car On Craigslist: Clean The Vehicle
When selling something on Craigslist, particularly a car, you would want to have the product appear as appealing to potential purchasers as possible. Clean both the inside and outside of the car before advertising it for sale.
We cannot emphasize just how better your prospective customers' initial impressions and eventual list price would be with a pristine vehicle as opposed to a car filled with food scraps, dusty newspapers, and crumbled snacks.
If you cannot clean and vacuum your car in the garage, look for a full-service car wash nearby. Getting a wax-and-wash on the outside and a nice vacuuming on the interior shouldn't cost too much.
As a result, the car would look more appealing to visitors, who will be more inclined to buy and much more inclined to purchase.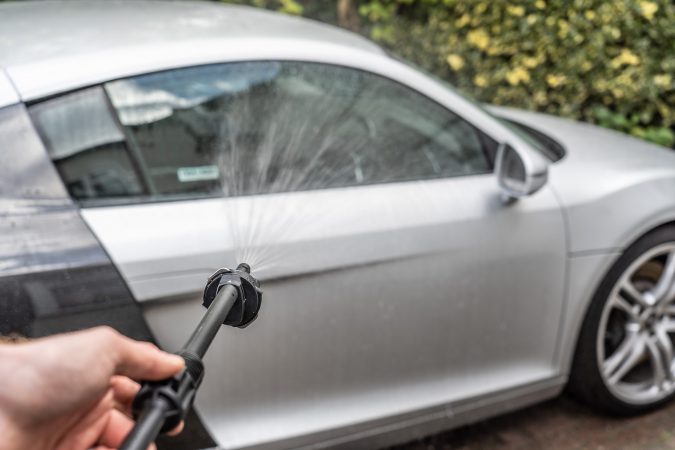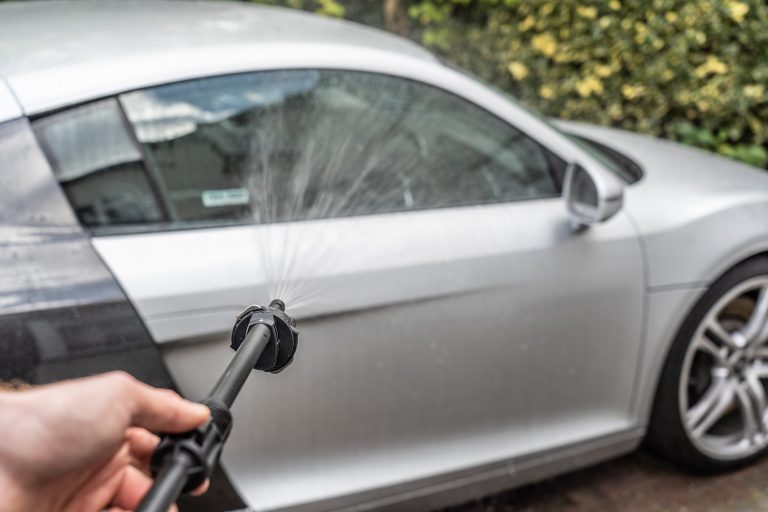 After the professionals have finished, go through the interior with a damp towel and gently wipe the entire surface that may accumulate dust. There are a plethora of them. If you have a pet that has been inside the car in the past, go through the fabric and carpet with a lint roller.
You can get the car appearing its finest for less than one hundred bucks. If you believe it will result in a better sales price; arrange to have small dents and dings repaired. If you're fortunate, you might be able to obtain the identical paint color of the vehicle at an automotive supply shop and cover dents personally.
Grab an air freshener while you're at it so your car would smell brand new and place it beneath the seat while you're at it. It's not that tough, yet it makes a big difference to prospective customers.
How To Sell A Car On Craigslist: Set Up A Compelling Ad On Craigslist
Writing and posting a compelling ad is a work of art. The more polished your ad is, the more buyers you would attract. So make sure you pull out all the stops while designing the ad on Craigslist.
Necessary Details
Have you ever seen a Craigslist post with only a single or two phrases in the ad, leaving you with questions unanswered?
The appropriate level of information relies on what you're offering, specifically its sophistication and, to a certain extent, its pricing. Lengthier, more thorough descriptions are required for complex, expensive products such as automobiles, housing, and some higher-end gadgets.
Include the brand, year, and model of your vehicle in the ad's title. Include it all in the description, from the engine capacity, mileage, paintwork, to the upholstery, and more.
When feasible, include a link to the product's maker's specifications. The prospective customer may therefore browse as much or as little material as they want without feeling overwhelmed by the ad. Also include the product's color, size, and condition.
Shoppers on Craigslist are entitled to be skeptical of the items they purchase secondhand from people they may never see again. One approach to immediately create trust is to disclose all flaws with the product in the description.
Make a point of photographing the flaws up close. Explain these photographs to draw attention to the flaw.
Include Clear Pictures
Buyers sift through images for information to determine whether they want to move to the next level and approach you. To assist them, take photographs as soon as you've cleaned the car, at an appealing location other than your driveway or in your garage. Make sure to take clear and detailed photos from every angle so the buyer can properly see what the car looks like.
Make sure the lighting is good so that the colors and small details are clear as day. Photograph all external angles and key interior elements, as well as any damage that the buyer needs to be made aware of. Use a good camera and lens for highly detailed pictures.
You can post a few photographs, and many customers might ask you to send them more via email or text before they decide to come and check out the car.
Post Ad Management
You do not have to repost the ad again, resulting in a slew of copied advertising. Craigslist lets you re-post free classified advertisements every 48 hours. To return your ad to the top of the search results for sponsored advertising, you have to pay an additional charge. So, check in to Craigslist every two days to renew the ad and maintain it towards the top of the results.
Do not remove your listing until you have received payment and the product has been removed from your home.
Potential buyers might grovel, implore, and request that you hold the products for them. You need to be stern in this case. A true buyer is someone who would show up with the intended cash to pay for the car and won't waste your time.
How To Sell A Car On Craigslist: Take Photographs
With a perfect set of pictures attached to your listing, you would be able to attract a lot of potential buyers from all over the country. Even if the pricing is right, no buyer will give your car a second glance if they see a series of mediocre photographs.
Fortunately, with just a little effort, you can learn how to sell a car on Craigslist with absolutely lovely photos and enhance your chances of attracting customers.
Lighting
Sunlight is a lovely thing for photography unless your subject is a vehicle. The bright midday light will wipe away the color and details, resulting in a harsh-looking picture. Shoot approximately a half-hour after dawn or an hour before dusk. In either scenario, the light is much more subdued, resulting in a sharper image.
Also, make sure the background is clean and simple. A cluttered background would fail to make the car stand out.
Cover Every Angle
Buyers are looking for details in the pictures. So photograph the vehicle from every perspective possible: straight ahead, from the sides, and finally from each corner. Do you want to sell an old pickup truck? Photograph from above so that potential purchasers may look inside the truck's bed.
Engine photos should only be taken if the engine is particularly clean or has an interesting characteristic. Sure, you want to include the entire vehicle in the photograph, but you also need to offer potential purchasers information. So put only the automobile in the frame.
If You Have It, Flaunt It
In terms of detailing, you should include close-up photographs of all of the vehicle's prominent aspects. If there are any special features in your car, make sure you take shots of those.
Are there leather seats? A high-tech stereo system? Did the car get a recent paint job? Are there any fancy designs on the body? Do not leave out anything.
Picture Perfect
Do not hire a professional photographer or use any professional photography methods to take pictures of the car. You need the images to look real and provide information about the car. If it's too slick and edited, it can be mistaken for a stock image. Avoid using any editing tool for color tuning or increasing the contrast level. Use raw image files to upload.
How To Sell A Car On Craigslist: Screening Potential Buyers 101
Selling your vehicle would go a lot more easily if you do a thorough job screening customers before meeting them face-to-face. If you're too anxious for a sale, you could overlook a red flag. If a caller appears suspicious, immediately hang up.
Only plan test drives with serious customers who can be reached by phone. While you talk with them, ask them questions. This technique keeps you from displaying the vehicle to anyone who isn't inclined or who you'd otherwise avoid dealing with.
If the customer doesn't appear to know what questions to ask about the car, offer the following information – year, manufacture, model, color, size, mileage, and key characteristics.
Be wary of professional purchasers that are just interested in flipping vehicles, or reselling them swiftly for a profit. These flippers, sometimes known as curbstoners, bargain fiercely.
These calls are typically identifiable since they will do their best to get to the lowest selling price as soon as possible. If you have any concerns, inquire if they are purchasing to resale. While flippers may not endanger your physical safety, they are aggressive salesmen with whom you should avoid engaging.
Inquire about who will be accompanying you on the test drive. Deflective responses may suggest that the caller is laying a trap. Inform the caller that you will require a driver's license (to learn more, check out our guide on how to renew drivers license online Alabama) before the test ride. This request may deter someone with criminal intent from proceeding.
You wouldn't purchase a secondhand automobile unless it had been checked properly by a mechanic, right? Keep the same expectations from your potential buyers as well. If they request to schedule an appointment with their mechanic or in a local workshop, agree to take the car to them. If everything goes smoothly, you can seal the deal then and there.
How To Sell A Car On Craigslist: Setting The Price
You have to have a clear idea about pricing to properly understand how to sell a car on Craigslist. One of the most crucial aspects of attracting consumers is pricing the car fairly. Using Craigslist to sell any vehicle soon comes with a cost – you are unlikely to obtain top price. That is the cost of a rapid turnaround.
Imagine an even more appealing price here, just as we urge you to do some homework before selling the car elsewhere. When deciding on a price, keep in mind the pricing of comparable automobiles similar to yours.
You've probably encountered Craigslist ads that refuse to negotiate or otherwise dissuade communication before you've even finished reading them. Setting a definite price and defining contact rules may result in the loss of a few potential customers, but it isn't all negative.
You can't be faulted for refusing lowball proposals after midnight. Just express it in a way that wouldn't turn off sensible folks with money.
People interested in secondhand cars are looking for a good bargain, and they will most likely want to haggle. You should expect that. However, if you are unable to reach an agreement on a price, do not be ashamed to turn away.
Once you've agreed on a rate, your customer might like to pay with a check. If this is the case, consider completing the deal at the consumer's bank branch or request a cashier's check. This way, you would be certain that the check is genuine before giving over the keys to your car to practically a stranger.
After you receive payment, hand over the necessary documents. Fill out your bill of sale and yes, remember to delete the ad after the transaction is done.
How To Sell A Car On Craigslist: Schedule A Test Drive
Arrange test drives with prospective consumers in a public, safe area. Always prepare to join them on the drive, and invite a family member or friend with you if possible. It's better to be safe than sorry.
Take advantage of the chance to offer your knowledge about the vehicle and be prepared to answer any queries they may have.
Allow them to test drive the automobile, but accompany them because they will most likely be unfamiliar with the location and will want directions. Resist the temptation to "sell" your used automobile during the test drive; rather, simply reply to any questions they may have.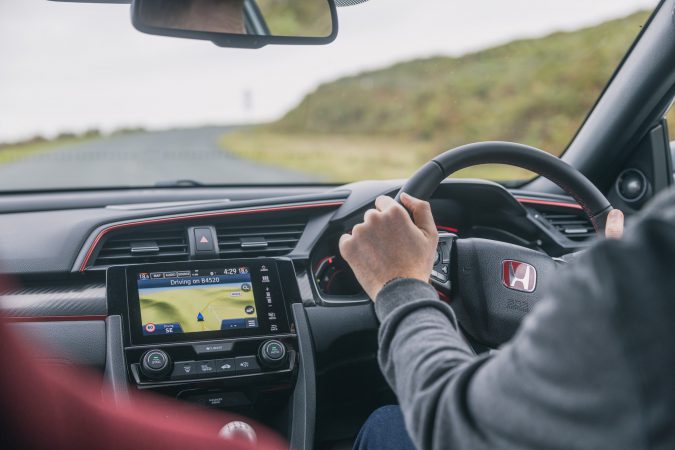 Also, attempt to get to know your potential customers better and learn what they want in a car. This allows you to discuss the vehicle's qualities while also validating the listing price. However, don't attempt to sell too aggressively, since this may put people off.
Some purchasers may choose to have the vehicle inspected by a mechanic. This is standard procedure, but let the customer pay the cost.
If they reappear with a long list of issues, you may have to reduce the pricing. However, just handle problems that require immediate care, rather than everything on the list.
How To Sell A Car On Craigslist: Take Care Of The Paperwork
Although it is not always enjoyable, documentation is required for the majority of transactions. One advantage of selling to a dealership is that they will handle the majority of the paperwork as it is part of their services. But if you're handling the buying and selling yourself, then you are the one responsible for possessing all of the necessary documentation.
The very first document you'll have to locate is the title of the vehicle. The lender would have a lien on the title if you still any payment on the vehicle. In this situation, you can pay off the loan before making a sale or get advice from your creditor on how to proceed.
It is critical to have the necessary documents to demonstrate that your obligation ceases once you hand over the car to someone else. Most states ask sellers, particularly out-of-state sellers, to produce various papers even before the sale is recognized. A bill of sale, documentation on a lienholder, a title transfer form and a statement of transfer to a new owner are examples of such documents.
Your buyer might ask you to hold the car if the transaction takes place after banking hours. If you don't want to deal with such situations, make sure you mention in your ad that you would accept cash payment only.
Facts on Selling a Car on Craigslist:
Craigslist charges only $5 for by-owner car ads, making it a cheap option to advertise and sell your car.
Before selling your car, estimate its fair market value using websites like Kelley Blue Book or Edmunds to ensure you're pricing it appropriately.
When creating your Craigslist ad, include as much detail as possible, including the car's year, make, model, mileage, engine size, upholstery, damage, and extra features. Also, include plenty of photos.
When meeting potential buyers, pick a public place to ensure your safety, and screen them ahead of time if you have multiple appointments.
To finalize the sale, collect all necessary paperwork, including your car's title, bill of sale, release of liability form, warranty documents, and maintenance records.
Be ready to negotiate before closing the deal, but don't be afraid to walk away if you can't agree on a price.
To protect yourself and your car during a test drive, bring a friend or ask for the buyer's driver's license, and take a picture of it to send to a friend.
Only deal with local buyers, and avoid wire transfers or any other payment methods that could be fraudulent.
Alternatives to Craigslist include Facebook Marketplace, Cars.com, and eBay Motors.
While there is prep work involved, selling on Craigslist can result in a faster sale and higher price than trading your car in at a dealership.
Final Thoughts
It does not have to be a frustrating process to sell a car on Craigslist. Knowing how to sell a car on Craigslist and taking a moment to conduct some research to compare quotes may help you obtain a fair price on your car.
Yes, you will need to conduct some preliminary work before listing the car. However, if you add in the effort, you might be able to sell the car sooner and for a greater price than you could ever expect at a shop.
Remember to interact with potential buyers personally and to follow your instincts. Turn away if something doesn't feel right.
If anybody offers way more than the deal you have set, it's a dead giveaway that they're a con artist. If a deal seems too good to be true, then it probably is. So stay away from those scammers and ask for identification before agreeing to meet with any potential buyer. Keep these in mind and you should be good.