Being involved in a car accident can be the worst thing that happens to you at any given day. Sometimes these accidents are completely out of our control, and it's even worse when you have trusted an uber/rideshare service to get you to your destination safely.
But what are your rights as a passenger using a transport service? There are standard car accident procedures that take place after you were involved in a car accident.
If you are unsure of what needs to happen when you have been in a car accident you can seek advice from Murphy's Law to assist you in knowing your rights.
Rideshare Passengers And Insurance Coverage
As rideshare drivers are working and considered on duty, any passengers that are involved in an accident while the driver is "on-duty" are covered by the drivers company insurance.
However, if the driver was using the car for personal reasons outside work and was involved in an accident then the passengers are not covered through the company insurance.
This means as a rideshare passenger you can file a compensation claim against their insurance company and your own if you feel that their coverage would not be enough to cover your medical expenses. In most cases, passengers only make a claim to the guilty party insurance and are covered well.
Passengers can also sue the guilty party if it is not the rideshare driver's fault, to do this you need to have a lawyer, gather all the necessary evidence and provide proof to be able to have your claim settled by the at-fault insurance company.
What Does The On-duty Insurance Cover?
Here are some of the following coverage insurances have for both drivers and passengers:
Contingent comprehensive and collision coverage
Uninsured or underinsured motorist bodily injuries
Third-party liability coverage
First-party insurance injury
Cash value coverage of the car involved in the accident
Here are the compensation benefits that rideshare passengers can claim for:
Spending time off work to recover from injuries.
Lost opportunities at work
Missed promotions or other work related opportunities that would have put you in a better financial position.
Damage to your personal goods such as laptop, cellphone, spectacles.
Medical expenses related to the accident
Extra expenses that the accident has incurred such as therapy, medical bills, medicine and even hospital stays.
Fear of leaving your house or even getting into another car as a result of this accident.
Chronic pain and suffering after sustaining injuries in the accident that you haven't experienced before.
Feeling stressed as a result of work loss, bills piling up etc.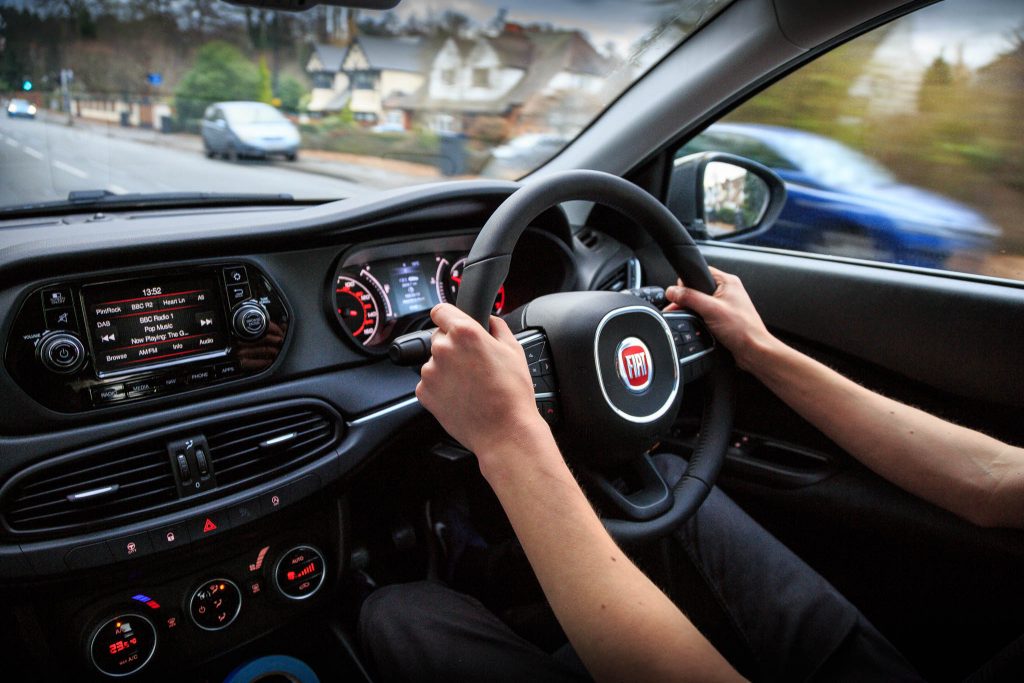 What To Do When You've Been In A Rideshare Accident
It is easier to use an Uber service to get around especially if you do not have a car and two, if you are needing a sober designated driver. These services are cost-effective and provide safety and reliability for their customers.
However, what happens when you are involved in an accident? Here is what you need to do once you have been in a rideshare accident.
Get the rideshares drivers information
Take the driver's name and number as well as the licence plate details to be sure that you have it on you when reporting the accident.
Call 911
You would need to call 911 as you or any other parties involved might need medical attention immediately. In some cases, some injuries can be severe and if left unattended can have worse results.
Call the police
Getting the police to the accident scene as soon as possible is important to survey the damages and make sure that everyone involved gets medical attention and makes a record of being involved in the accident.
Get statements from witnesses
While the accident scene is fresh in everyone's mind, the best thing to do is to get witness statements so that you can have these on record even though the police are going to interview witnesses at a later stage.
Take pictures of the accident scene
If you are able to, taking pictures of the accident scene can help strengthen your case. Make sure to get pictures of your injuries as well.
Report the accident through the rideshare app
As a passenger involved in the accident you can report the accident as soon as it happens or as soon as you are able to use the app.
Make sure not to post or discuss the accident on any social media platforms
To have a proper leg to stand on should the investigation into the accident take place, do not assign blame or show the evidence of the accident on any social media platform.
You can make contact with a rideshare accident lawyer
Getting an accident lawyer is beneficial so that your case can be represented by a professional and you are able to get compensation for any injuries sustained during the accidents. In such circumstances, turning to experienced rideshare accident lawyers like those at the DuBois Law Group can provide the necessary guidance and advocacy to protect your rights and secure fair compensation.
Conclusion
Knowing your legal rights as a passenger is important if you ever should be involved in a car accident or have a loved one injured in a car accident.
Using the above advice can help settle your accident claim with ease and give you the upper hand should you become hurt in a rideshare trip.
If you are in an accident, always make sure that you are aware of your surroundings, alert when you are using these services and thorough when providing the necessary documents when needed.