The Hyundai Motor Company, or commonly referred to as just Hyundai, is a South Korean carmaker. You probably already know about that, and you want to know more about the meaning behind the Hyundai logo. Is it just the letter 'H' which is Hyundai's initial, or is there more to it?
We'll delve more into the meaning of Hyundai's logo in this post. As well as the history behind the company itself, and everything else you need and might want to know about Hyundai. Let's start!
Hyundai Logo: The History Of Hyundai
Hyundai actually started as an engineering and construction company in 1947, founded by Chung Ju-Yung. Later on, on December 29, 1967, he established the Hyundai Motor Company. Since it was a new company with very little know-how in building cars, their first car was built in cooperation with Ford. Also, and it was South Korea's first-ever mass-produced car.
It's not the most exciting car in the world, but it had drivetrains from Mitsubishi, parts borrowed from the Ford Cortina, which Hyundai was already producing for Ford at the time. And interestingly, it was designed by Giorgetto Giugiaro at Italdesign; the company that designed the Maserati Bora, the rather gorgeous Maserati Merak, the Lotus Esprit, and many more beautiful sports cars. But the design flair didn't really pass on to the Hyundai Pony, to be honest.
Anyway, fast forward to 1986 and Hyundai began to sell cars in the United States, starting with the Hyundai Excel. Thus far, Hyundai is mostly seen as a cheap car brand from the Asia Pacific. But in 1998, Hyundai wanted to overhaul its image wanted to establish itself as a world-class brand with quality cars.
Hyundai's Transformation
The company has put out a lot of effort in trying to reinvent its brand image. It bought fellow South Korean carmaker and rival, Kia in 1998, combining the resources and knowledge of the two companies. Throughout the 1990s they invested in new research & development facilities, going as far as to Germany to improve their products and quality management.
Then in the 2000s, Hyundai pulled out all the stops to improve their product value; investing heavily in design, quality, manufacturing process, and research for their cars. The Hyundai Motor Group was also established in 2000, separating its automotive and transportation business from the rest of the Hyundai group.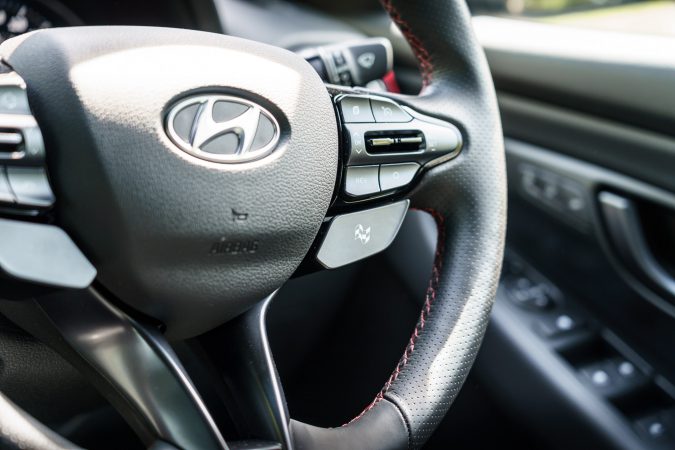 Fast forward to today, and it has become one of the top 10 largest carmakers in the world. They're the number 10 largest carmaker in 2021 in terms of global revenue. They sell around 7 to 8 million cars per year since 2015. We'd say Hyundai's effort in becoming a global brand has started to pay off.
Hyundai Logo: The Meaning Behind Hyundai's Name
A lot of carmakers use the name of their founder as the company's name or someone who was influential to the company, but Hyundai didn't. In fact, the name derives from the Korean word "Hyeondae" which means "modernity" or it can also mean "contemporary".
Since "Hyeondae" would probably be too difficult to pronounce for non-Korean speakers, they stylized it as "Hyundai" to make it easier for global customers to read. In any case, the name is rather fitting with their "New Thinking. New Possibilities." slogan and signifies their intention to innovate and embrace the modern world.
The Hyundai Logo: What Does It Mean?
The Hyundai logo is basically a tilted "H" letter encased in an oval shape. That's the logo you will see on every one of their cars. Meanwhile, in their marketing materials, you will notice that usually there's "Hyundai" written in all capital and in their distinctive font, usually in blue underneath their "H" logo. Oftentimes, it's also accompanied by their new slogan: "New Thinking. New Possibilities."
So, it's pretty clear that the logo is the initial of the company itself, but there's actually more to it. As with any good logo, there's a deeper meaning. First, the oval figure encasing the "H" letter symbolizes Hyundai's global expansion. Basically, Hyundai is expressing its intent to grow to the global market, not just to grow in the Asian continent which is where they're from. And considering their growth in recent years, we'd say they've done pretty well.
Secondly, Hyundai states that their logo also represents two human figures sharing a handshake. The individual on the left represents the company, and the other one represents the customer. The handshake represents the trust between Hyundai and its customers. Pretty cool, right?
Don't quite see the two individuals shaking hands in the logo? Watch the video above to see what we're on about. You can skip to 0:30 if you just want to learn about Hyundai's logo. But the rest of the video about the hidden meaning in some famous company logos is also pretty interesting.
Hyundai Logo: Interesting Facts About Hyundai
While Hyundai is a much bigger brand than it used to be, they're not exactly the most prestigious car brand. Nor do they have a rich racing heritage and history like let's say, Toyota or Honda do. However, there are still some very interesting facts about the company. Here are five facts about the company we think are worth noting:
1. One Of The Largest Car Manufacturing Plant
Hyundai is the largest carmaker in South Korea, and it's only fitting that they have one of the largest car manufacturing plants that the world has ever seen. The facility resides in the city of Ulsan, which is often considered as South Korea's industrial city.
The facility is around 5 square kilometers large or about 1,235 acres, that's roughly ten times the size of Tesla's Gigafactory. Now, VW's Wolfsburg plant is actually still larger, at around 6.5 square kilometers. However, the VW plant's peak production was in 2015 where it produced 815,000 VW vehicles in a year. The Ulsan plant? They can produce up to 1.6 million cars per year, twice the production of the VW plant.
The facility even functions like a small city, with its own road networks that connect five separate plants. Additionally, it has its own sewage treatment plant, a fire station, and even a hospital. And of course, its own pier that can anchor three 75,000 ton cargo ships at a time to distribute those Hyundai cars. But this isn't really a surprise when you consider the fact that this facility is 2.4 times larger than the principality of Monaco.
2. They're Ready For The Zombie Apocalypse
No, we're not kidding. Someone in their marketing department must've either been a zombie enthusiast or a survivalist of some sort. As a marketing exercise, Hyundai collaborated with Robert Kirkman, the creator of The Walking Dead comic book series. The result of this collaboration was the 2013 Hyundai Elantra Coupe Zombie Survival Machine (ZSM).
Modifications include a spiked cowcatcher at the front, similar to the ones you see in old steam trains. We presume it's to plow down incoming brain-hungry zombies rather than to catch cows. The Elantra also has armored window coverings, a sunroof hatch cage for you to pop out and shoot zombies, off-road tires, and a CB radio and PA system.
Not satisfied with just the Elantra, they also went on to prepare the 2013 Veloster to be zombie apocalypse ready. Gone is the cowcatcher, and instead, there are a couple of chainsaws mounted on the front bumper, a double-barrel shotgun, a door-mounted flame thrower, and of course, a .50-caliber machine gun on the roof.
Of course, such a dangerous vehicle won't go on sale to the public. So, don't expect a "ZSM Package" optional extra when you purchase a Hyundai. The idea is all well and good, but we don't think the Elantra nor the Veloster would be our first choice for a survival vehicle. An all-wheel-drive Santa Fe would probably be a better starting point.
3. They Love Rallying – And They're Pretty Good!
You won't see the Hyundai logo anywhere in Formula 1 or LeMans, but Hyundai loves to go rallying. The Hyundai Accent went rallying in 1998 and 1999, run by the British company Motor Sports Development (MSD). The Hyundai World Rally Team then debuts at the 2000 Swedish Rally and achieved a top-ten result at that year's Argentina Rally.
They had several notable drivers driving for them, such as four-time champion Juha Kankkunen, and Alister McRae, the younger brother to the great Colin McRae. But due to budget constraints, they stopped participating in 2003. But then later returned in 2012 with their i20 model.
They had minimum success in rallying, up until 2019 where they won the 2019 manufacturer's WRC title. The title was won with the help of Sebastian Loeb, arguably one of the best rally drivers in the modern era. They also won again in 2020, beating other manufacturers such as Toyota, Ford, and Citroen.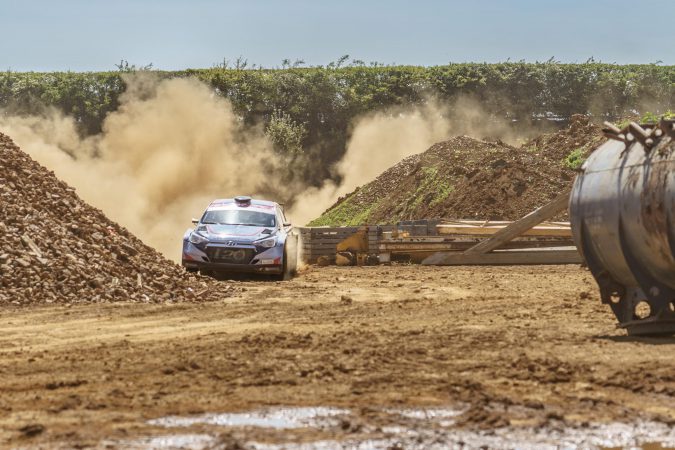 Hyundai primarily uses its i20 chassis for rallying, and its motorsport group focuses on rallying. However, they have customer programs as well where they customize their cars to race specifications for customer teams to use, mainly for TCR or Touring Car Racing.
Some of the cars include the Veloster N TCR, the Elantra N TCR, and the i30 N TCR. The i30 won a couple of championships in 2018 under two different customer teams.
4. They Actually Make Decent Sports Cars
As early as 1996, Hyundai already started making two-door sports cars, and truth be told, they're pretty good at it. Their first attempt was the Tiburon, or simply known as the Hyundai Coupe in most markets. The first generation was, well, let's say rather lackluster. But it all changed in 2001 with the second generation Tiburon.
The second-generation version came with several different engines, with the best one being the 2.7L V6. Pair this engine with their manual transmission, and you have a pretty decent sports car. Reviewers noted that it wasn't the best-looking sports car, nor did it have the flair of your typical sports car. But it was a genuinely fun car to drive, with decent engine performance, and good handling and chassis balance. It's a no-nonsense sports car.
Later sports cars from Hyundai continued this theme. The Genesis Coupe, the Veloster Turbo, various "N" vehicles (that's their performance division, similar to AMG for Mercedes) are all very respectable sports cars. Many of them still don't have the flair of an Italian or other more established sports car brands, but they are still good fun to drive. And that's all that matters in a sports car really.
5. They're Very Reliable
When you think of reliable cars, you think of Japanese brands such as Toyota, Honda, and Mazda. And some German brands such as Mercedes and BMW are probably up there as well. However, Hyundai has also built a good reputation in reliability. ConsumerReports ranks Hyundai as the sixth most reliable car brand in the United States in 2021. Just behind Mazda, Toyota, Lexus, Buick, and Honda. With the Kona being one of the top 10 most reliable cars.
J.D. Power also reports that Hyundai is one of the most trouble-free car brands. Alongside other Asian carmakers, including Kia which Hyundai owns. This trend continues in many reliability surveys done by other research companies as well, and that serves as confirmation that Hyundai makes very reliable cars.
Additionally, Hyundai has warranty coverage, claiming to be the best in America. They provide 5 years/60,000 miles warranty, along with 3 years/36,000 miles maintenance warranty as well. All the standard stuff you would expect from most carmakers, but they also add 10 years/100,000 miles warranty for gasoline, hybrid, and electric powertrain cars.
Hyundai Logo: Best Hyundai Cars To Consider
All this talk about Hyundai probably got you thinking of buying one of their cars for your next purchase. But are they actually good? Are there any you should consider? Here are some of their cars that we think are worth considering:
1. Hyundai Palisade
We start with one of their latest cars, and what we think is probably their best-looking car to date. It was designed by Belgian automotive designer, Luc Donckerwolke. It's no wonder the Palisade looks so good, as Luc was responsible for the Diablo VT 6.0, the 2002 Murcielago, and the 2004 Gallardo. With a CV like that, you know he can design a car.
The Palisade is an 8-seater mid-size SUV, with a 3.8L V6 engine churning out a healthy 291 horsepower. And if you want to go off-roading, all-wheel-drive is available as an optional extra. It starts at a reasonable $34,000, and top of the line model is around $47,000. Much cheaper than the Jeep Grand Cherokee L, and around the same price as the Mazda CX-9 and the notoriously unreliable VW Atlas.
There are probably more exciting SUVs out there, but the Palisade is a well-rounded package with good equipment levels, a decent engine, and good cabin space. This makes the Hyundai Palisade a good-value buy for SUV drivers.
2. Hyundai Santa Fe
If the Palisade is too large or too expensive, might we suggest the Hyundai Santa Fe? In some markets, the Hyundai offers Santa Fe with 7 seats. However, the Santa Fe is only available in a 5-seat configuration in the United States. So, if you need a 7-seater SUV, you're going to have to stick with the Palisade.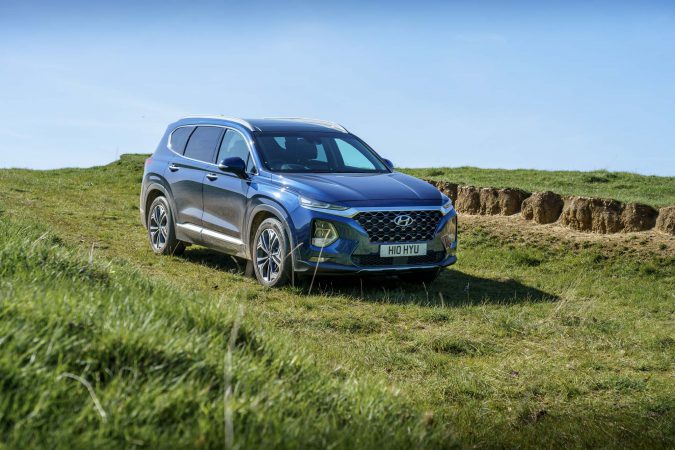 But if you don't need third-row seating, you definitely should consider the Santa Fe. It comes in several versions, including a hybrid and plug-in hybrid version. Price starts at $27,200, and the highest model costs around $40,000 before extras. All Santa Fe comes with a 2.5L four-cylinder engine, making either 191 or 281 horsepower depending on the trim level. All-wheel drive is also available as an option for outdoorsy people.
The Santa Fe offers a comfortable ride, decent equipment which makes them a good value. But the 5-seat configuration may be a turn-off for some people, and fuel consumption is not quite as good as its rivals such as the Kia Telluride and Ford Bronco.
3. Hyundai Elantra
If you're in the market for a sedan instead, and you want a bold-looking one at that, the Hyundai Elantra might be for you. The Elantra is a compact sedan with prices starting at around $19,000 and goes up to about $25,000 before extras. There's also a hybrid version for the eco-conscious, and an N-Line version for those looking for something more thrilling.
Like the other Hyundais that we've mentioned, the Elantra offers good value with its price and equipment level. The ride is also relatively comfortable, and the N-Line model with its turbocharged engine has enough kick for most drivers. Keep in mind that you might the non-turbocharged models and the hybrid doesn't have the most powerful nor exciting engine. Rivals like the Honda Civic and the Mazda 3 have much more power than the Elantra.
If you like the Elantra but want something exciting, wait for the full-blown Elantra N. It's coming to the states in the winter of 2021, and comes packed with a 276 horsepower 2.0L turbo engine. If other Hyundai N cars are any indication, the Elantra will be a thrilling car to drive.
Honorable Mentions
If the ones above don't quite match your needs, there are still other cars from Hyundai you should consider. If you're looking for a compact crossover SUV, there's the Kona. The price starts at around $21,000 with 195 horsepower, with an all-wheel-drive version available, and an electric version if you like EVs. Oh, a Kona N is also coming soon if sporty compact SUVs are your thing. Not to mention, it's one of the most reliable cars of 2021 according to ConsumerReports.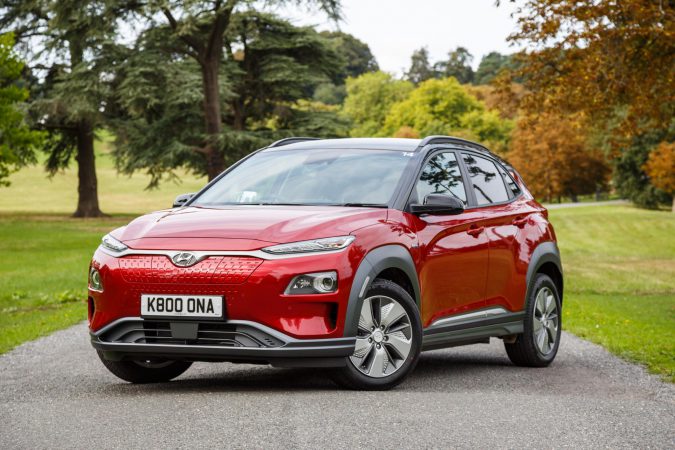 There's also a compact EV available which is the Ioniq. And the funky three-door Veloster is also worth considering, and the N version is particularly good. For those of you who want a pickup truck, the new Santa Cruz may also be worth considering, especially if you like comfortable pickup trucks.
Most Hyundai cars are quite good these days, with very minor flaws that are a minor convenience at best. Their pricing, warranty, and reliability ratings are very compelling for those looking for a sensible car.
We would generally recommend avoiding the Accent and some pre-2017 models such as the Santa Fe, Tucson, and Equus (if you're planning to buy secondhand). The Santa Fe and Tucson had transmission issues, while the others aren't particularly bad. But they're rather underwhelming and there are more compelling options from its rivals.
How About The Genesis?
Hyundai initially used the "Genesis" name for their upscale full-size luxury sedan in 2008, as well as the coupe version which was called, well, the Genesis coupe. Since then, the Genesis name became its own brand and now serves as the luxury vehicle division to Hyundai.
The brand currently has five models on sale: the G70 serves as their entry-level car, the G80 sits in the middle to rival the likes of the BMW 5-series, and the Genesis G90 is their full-size luxury sedan aiming to beat the Mercedes-Benz S-Class and BMW 7-Series.
For SUV buyers, Genesis offers two options: the GV70, and the larger GV80. Reviews of Genesis cars are generally positive across the lineup, which is rather impressive. Reviewers often praise the luxurious interior, the powerful engine options, and the comfortable ride. One criticism that often shows up on Genesis reviews is the lackluster handling and driving dynamics, which aren't quite as good as rivals from BMW.
But all things considered, Genesis makes really good cars, especially for those looking for a comfortable luxury car. It doesn't have the prestige that BMW, Lexus, or Mercedes-Benz have since those brands are far more well-established. But if you can look past the badge, the Genesis dealership is worth visiting if you're looking for a luxury car.
Facts about the Evolution and Meaning of the Hyundai Logo
The current Hyundai logo features a stylized, slanted "H" in an oval border, representing acceptance, community, and teamwork.
Hyundai, the largest car manufacturer in South Korea and the seventh-largest in the world, produces a wide range of commercial vehicles, luxury cars, engines, and electronic vehicles.
The Hyundai logo has evolved over the years, starting with an angular oval shape overlaid on a circle featuring the letters "H" and "D" in stylized font over the bottom line in 1969.
In 1990, the Hyundai logo evolved to feature a slightly slanted "H" in an oval border, representing respect and two people shaking hands.
In 2003, the Hyundai logo updated again, with a different shade of blue, adding the name "Hyundai" underneath the emblem in English and choosing a sans-serif font for the logotype.
The current version of the Hyundai logo was introduced in 2017, featuring a slightly different shade of blue for the wordmark and updating the coloring of the "H" symbol to silver.
The Hyundai logo font is a custom type created specifically for the brand, which pays homage to some of the geometric shapes in the old Hyundai logo.
The Hyundai logo colors feature dark blue for the wordmark and multi-dimensional silver for the Hyundai symbol, highlighting modernity, sophistication, and reliability.
The "H" in the Hyundai logo stands for the name of the business, and it's intended as a stylized image of two people shaking hands.
The oval around the two figures in the Hyundai logo represents the global expansion of the company.
Hyundai Logo: Wrap Up
To summarize, the Hyundai logo is basically a tilted "H" letter inside of an oval shape in silver. The "H" obviously stands for the company's name, but it also represents two human figures sharing a handshake. One represents Hyundai itself, and the other represents its customers; sharing a handshake signifying that the two trusts each other.
Hyundai has come a long way since its birth. It no longer makes cheap cars that have questionable quality. Instead, they make very respectable cars that are still relatively affordable. Providing car buyers with alternatives to the more common Japanese, American, and European cars. We hope that this article has been useful for you in learning more about Hyundai.