Hyundai's really been knocking it out of the park as of late with both their quirkiness and their sex appeal. Concept cars like the N Vision 74 and RN22e give me hope that someday, kids may instead put up Hyundai posters on their bedroom walls instead of Lambos or Ferraris. Oddity's the new philosophy at Hyundai, and it's latest IONIQ 6 is a quintessential embodiment of that.
It's certainly one of the most unusual approaches I've seen to designing a 4-door saloon, that's for sure. With a swopping fastback roofline, the IONIQ 6 also achieves a low drag coefficient of just 0.21. Better aero is always welcomed, especially since the IONIQ 6 is an EV. You can either get it as an RWD with 228PS and 350Nm of torque, or an AWD with 325PS and 605Nm.
One Of The Most Unique Cars On The Market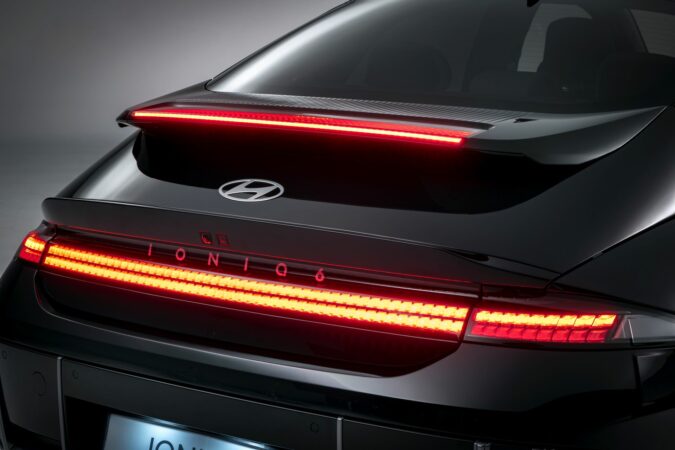 Both of these are pretty strong figures for a curvaceous family saloon. Furthermore, thanks to Hyundai's E-GMP platform, all IONIQ 6 models will come with a large 77.4kWh battery. Paired with an 800v charging system, this allows for 350kW ultra-quick charging. As with the IONIQ 5, you could instead use its battery pack and plug it into a V2L (vehicle-to-load) network.
And just like any modern Hyundai, it comes with all the bells and whistles you'd expect… Many safety features and advanced driver aids, as well as a 5-star Euro NCAP rating. There are other nice-to-haves too, such as OTA software updates and a greater focus on tech. If that intrigues you, the IONIQ 6 will soon arrive on UK shores with a reasonable £46,745 starting price.