You don't think of the Hyundai Santa Fe as an off-roader. When you think of going off-road, your mind wanders to Land Rover, Jeep or maybe even a Suzuki Jimny.
How Good Is The Hyundai Santa Fe Off-Road?
I recently had the chance to take a Hyundai Santa Fe off-road. It's not marketed as a serious off-road vehicle, but for what most of us need it for, it is more than capable.
The first things to look for in an off-road car are a 4wheel drive system and good ground clearance. The Santa Fe has all these bases covered.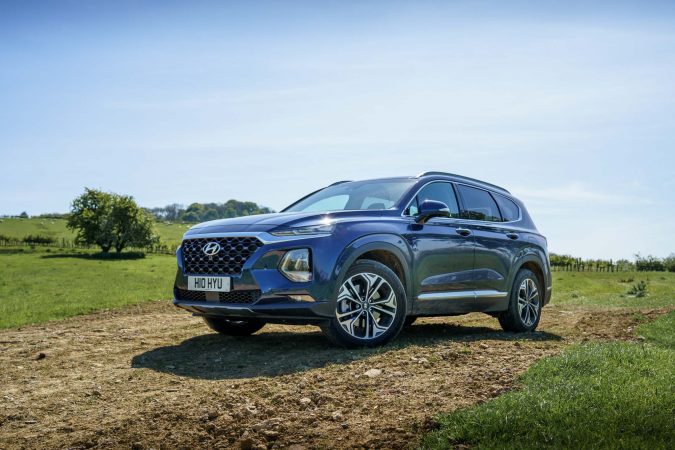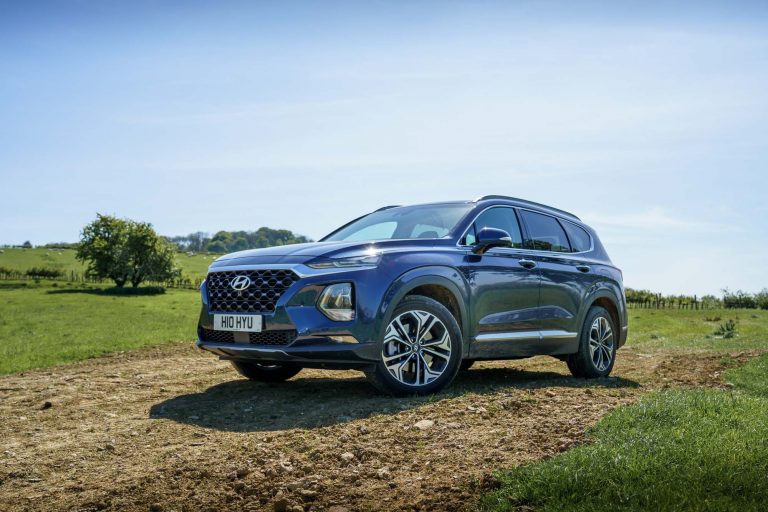 Testing the SUV over this rough field, wasn't difficult for your average driver. Not many of us in the UK use our SUVs to explore the wilderness. We often just use them on the motorway or around town.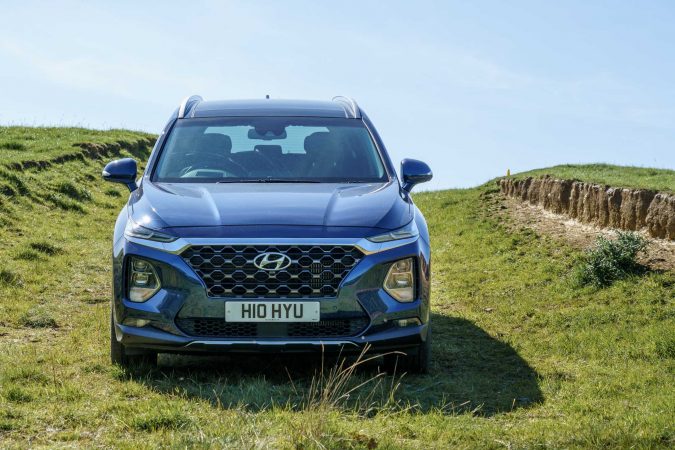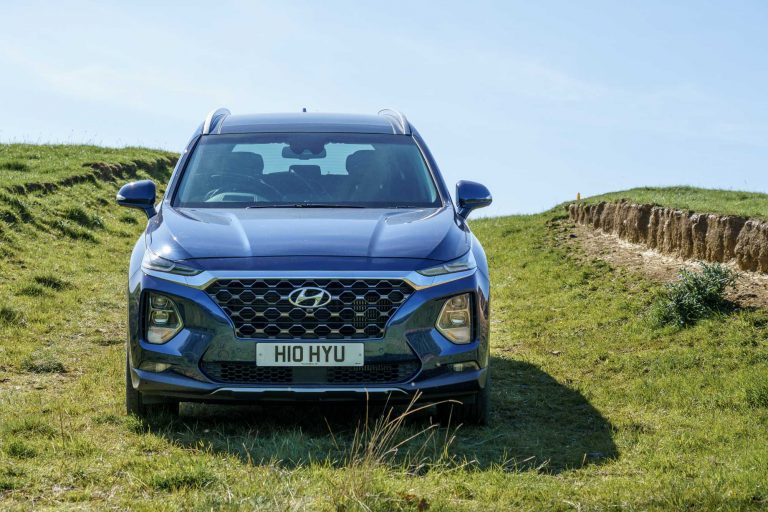 Occasionally, when we go camping or on holiday, we might take the car into a park or field similar to this. The Hyundai Santa Fe copes with this terrain in wet or dry weather. The car comes with Continental SportContact tyres that in our testing worked well off-road.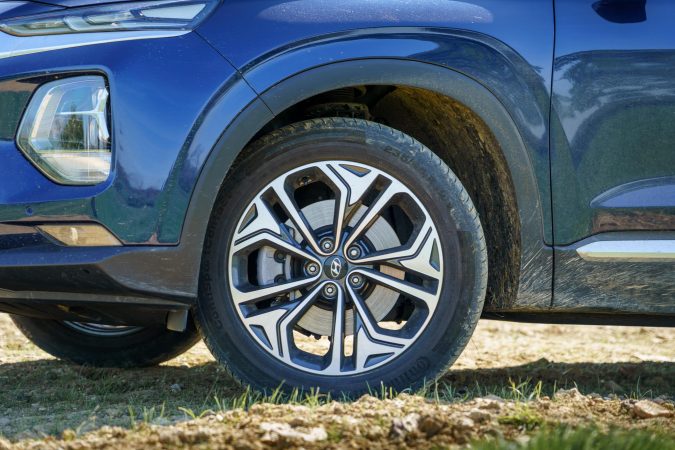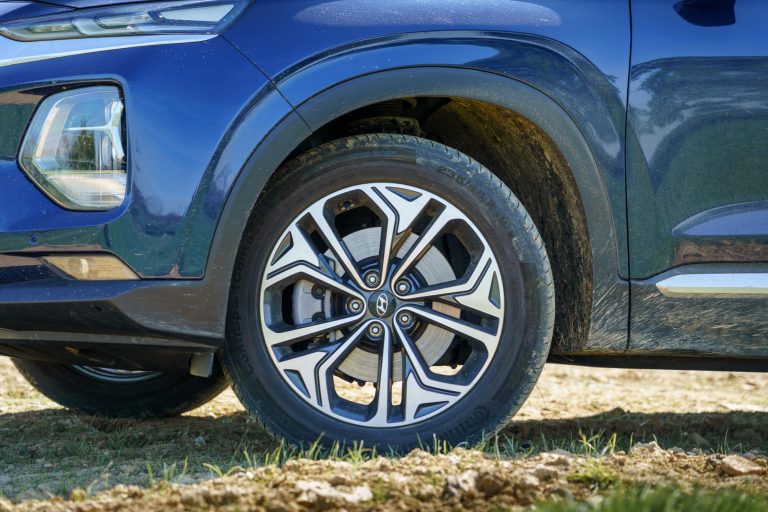 Inside the cabin, the ride is still very soft, all-round visibility is good, and you feel in control of the SUV at all times. As big as this vehicle is, in an open area the size or weight of the car has no negative effects on its off-road driving.
Incline and Descents?
The 2.2-litre diesel engine has plenty of torque to get the large car up even the biggest of inclines. When it comes to downhill descents, the Hyundai Santa Fe comes with Downhill Brake Control (DBC) that will comfortably assist the car down steep hills using the brakes, without the need for any pedal input from the driver.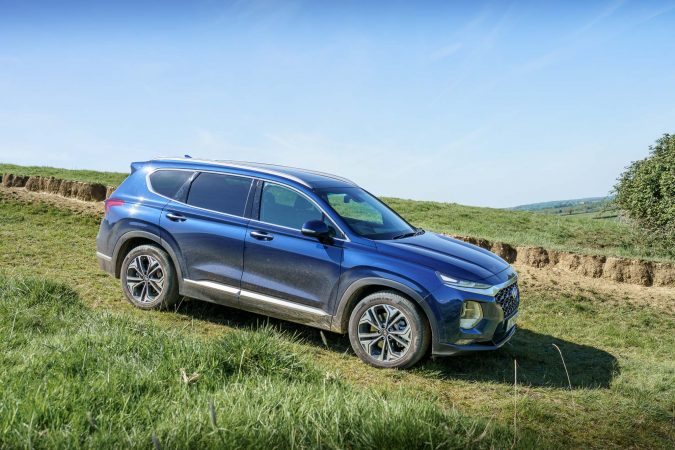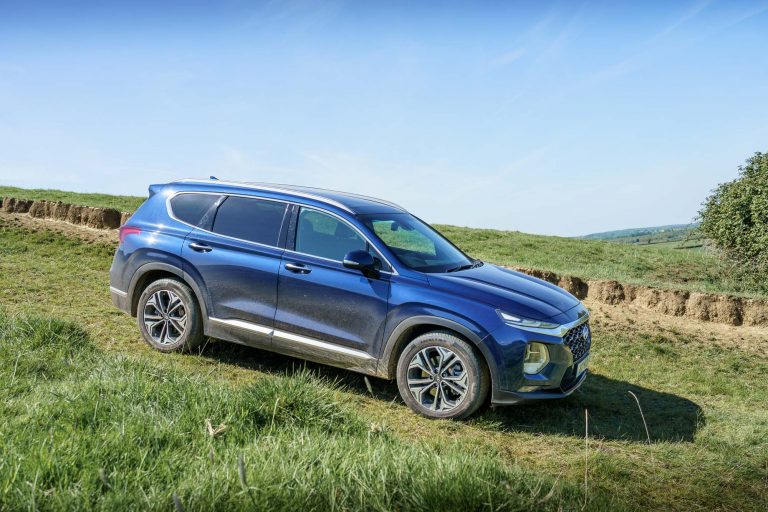 Approach and Departures Angle Restrictions
The Santa Fe's biggest restriction when taking on the uneven ground is most likely its approach and departure angles on the front and rear bumpers. We didn't find any of our testing terrain to be an issue, but I think any serious off-roading might scrape the underside of the bumpers pretty easily.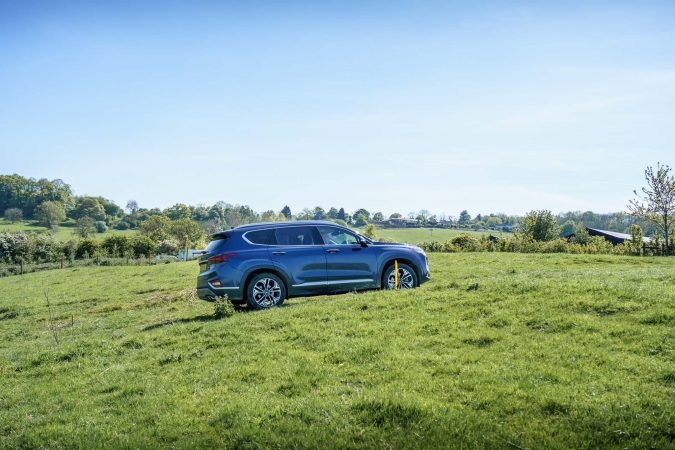 Hyundai Santa Fe Off-Road Verdict
If your main reason for buying a Santa Fe is for off-road driving then you will be best looking elsewhere. If you are interested in a full-size SUV that will be great in all weathers and can also attempt mild off-roading with confidence, then the Hyundai Santa Fe is a very credible option. Our testing here proved just that.