As no doubt one of the most eye-catching cars in recent times, Hyundai is now un-hushed itself on juicy details for their new IONIQ 5. This will be the first model to the IONIQ brand within Hyundai. This ought to be an exclusive nameplate for the brand's EV onslaught. It's already getting off to a strong start, with a beautifully retro-futuristic design language. They've even gone ahead and built it on a bespoke modular chassis for the IONIQ 5, and future BEVs.
This new architecture, the Electric-Global Modular Platform, or E-GMP, gives Hyundai a lot of flexibility in approaching the IONIQ 5. When it reaches showroom floors, customers can choose between a huge variety of different combinations of batteries and powertrains. At a starting price of £36,995, you'll be able to get a 58kWh battery pack and rear-wheel drive. This entry-level variant should promise a claimed combined electric driving range of around 240 miles.
A Look Into A New-Old Future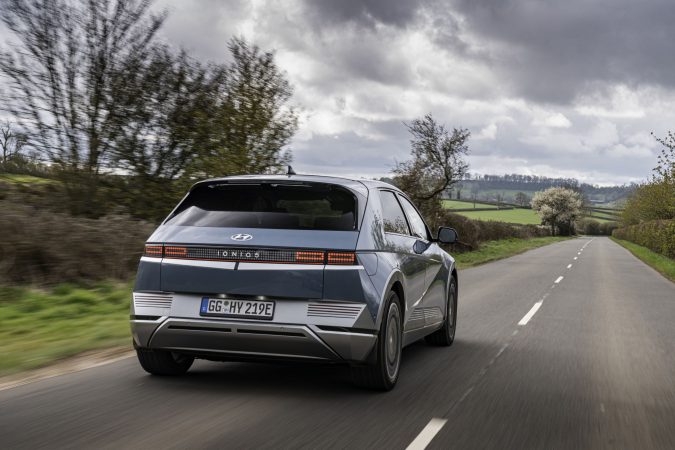 Step it up a notch, and you could spec it with a larger 73kWh battery and rear-wheel drive, capable of reaching 300 miles. If you wouldn't mind sacrificing a bit of range for an added boost, then you could opt for the range-topper 73kWh pack and all-wheel drive that could muster 287 miles. The IONIQ 5 supports 800V charging, too. This means that when combined with a 350kWh rapid charger, it could top up 80% of the batteries in just 18 minutes.
In layman's terms, that's 100km – or around 62 miles – of driving range in as little as 5 minutes. However, the fancy bits aren't just limited to the engineering underneath. Deep inside, the IONIQ 5 surrounds you in eco-friendly, minimalistic luxury. There's no shortage of big screens, driver assistance, and safety aids to accompany you. For more luxury, you can jump from the aforementioned SE Connect trim to the Premium and Ultimate spec, starting at £39,295.00 and £42,295.00, respectively.