Some might say that getting a college degree or a steady 9-to-5 job marks the first major milestone in growing into adulthood. But as all petrolheads can agree on, pulling the trigger on your first car is perhaps the best and most consequential moment of our lives. The joy of being handed the keys, as well as the sheer dread when it eventually breaks down. If only, I wish I knew what I was doing.
But as they say, hindsight is 20/20, which I definitely have more of these days than a few years ago. When ATS Euromaster reached out to me about sharing with you about what getting my first ever car was like for their ATS Euromaster I Wish I Knew Campaign, I thought… "Hey, might as well take the opportunity to tell everyone of all the wrong ways when it comes to buying your first car". Or, any car, for that matter, in getting a great deal on one. All thoughts are my  own experiences, don't worry.
Is It Worth Your Life?
While at the same time, not compromising on your bank account or mental health. The latter can be quite draining, given how expensive, complicated, and inconvenient patching up an old jalopy almost always is. Additionally, we also have to take some time in discussing the importance of safety when an opportunity strikes to get your first car. After all, you can't get any fun out of it if you're dead.
Opting for a rust bucket of a car will surely put you in harm's way. It's surprising how easy it is to try and disguise problems with any car. Who'd known to have looked that far underneath the chassis to find all that corrosion, eh? Or worse, coming across a car with a frame that poorly welded together following an accident. I've been there, and it's a pretty scary sight to behold, believe me.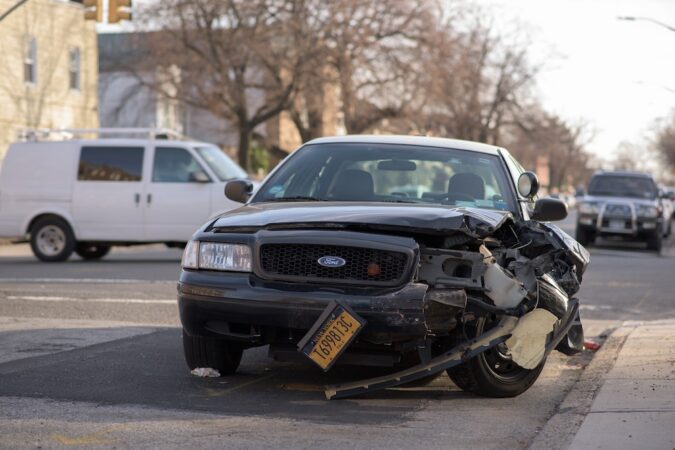 ATS Euromaster, since its founding in 1965, and with its many service centres dotted across the UK, is more than keen to help you out with that. In doing so, by bringing awareness about the importance of thoroughly inspecting and choosing a car service when needed. Of course, my sharing of my first-car stories is part of a collaboration with ATS Euromaster, and their "I Wish I Knew" campaign.
However, all thoughts, mentions, guides, and experiences here are my own… As I'm readily aware of how many mistakes I made when getting my first car. What car, you might ask? Well, that would be a 2001 Volvo S80 T6. I've always wanted to live that #luxobarge life, and I thought I made a wise and sound decision. It's a (seemingly) well-cared for Volvo, so what could possibly go wrong…
Tip #1: Look Very, Very, Very Closely At The Service History
So, here's my first tip – be extremely wary and diligent about the service history. This should've been a red flag in my case with the S80, as I clearly looked in all the wrong places. All the while, distracted by the salesman's talk of… "Oh, it was a company car, chauffeured regularly, and serviced with the intent of driving around the CEO". Hearing that, I assumed that it truly was a well-looked-after car.
Oh, how poorly judged the young me was at the time. Technically, everything the dealer told me was right and checked out. Additionally, it had an extensive service history, as well. But my critical fault was not looking properly at the type of service that was done. Clearly, it hasn't been maintained by a person who knew what they were doing. Sure, oil and fluid changes were stringently serviced.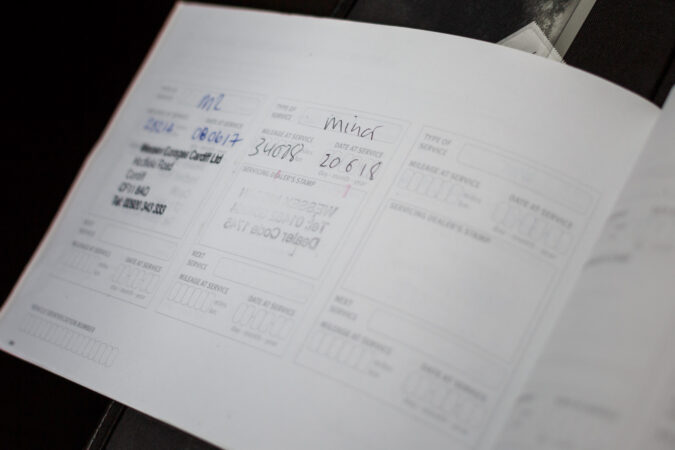 But how about replacing worn-out parts? For instance, swapping out the spark plugs and filters, and servicing key components like the turbo and transmission. None of that was present in the Volvo S80. Or at least, some of it was done eventually, but not with the regularity that they demanded. So, did not analysing and reading the service history properly impact me, the new owner, substantially?
In short, yes, and very badly so. Almost immediately after driving it off the lot, the S80 needed some heavy AC repairs. Oh, and a new compressor, which wasn't cheap. Soon thereafter, the turbocharger and transmission, both very pricey components, also had troubles. The turbo wouldn't boost, as the gearbox jerked, shuddered, and slipped gears like no tomorrow. Suffice to say, repairs were costly.
Tip #2: Getting Your Car Serviced Properly And Regularly
Frankly, it would be wrong to put the blame solely on the previous owners and the dealership who'd sold me the S80. My lack of due diligence was worsened by my inability and tardiness to get the S80 the tender loving care it deserved. Every car needs a good service every now and then, as nothing is made to last forever. Even Volvo, with their attention to detail, isn't entirely perfect, either.
Hell, I even knew (and eventually became friends with) quite a few mechanics around my neck of the woods. They would've been more than happy to book the S80 in for an inspection, and prescribing a bit of servicing here and there. But my excuse has always been… "Oh, surely that could wait for a bit, right?" Uhm, no, it shouldn't, as putting off maintenance is far more damaging down the line.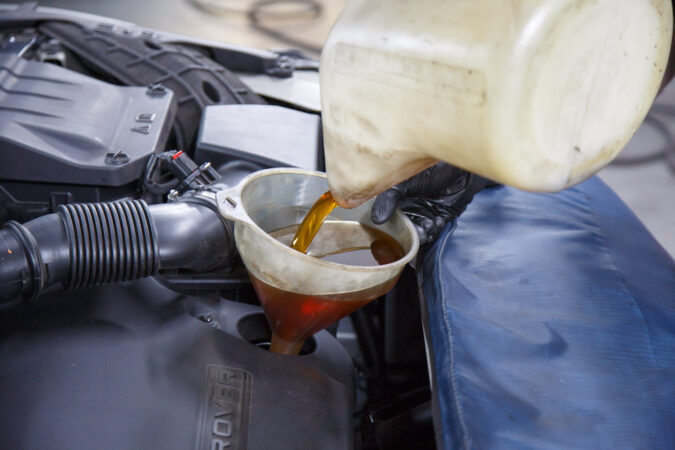 At some point in time, I'd almost always done the oil and fluid changes. But never following any form of scheduling or interval. Sometimes, the oil would be a cesspool of sludge and dirt, but I always put it off anyways. Those parts that needed swapping, like brake pads and tyres were, foolishly, avoided until the last minute. The reason; my lacklustre budget. This alone could've killed me if I wasn't careful.
With that in mind, let this be a reminder to get your car serviced and booked in for service or repairs promptly. It's fair to argue that problems reciprocate and worsen over time. Not changing the oils on time leads to more wear and tear in the engine. This causes overheating, among other issues. Lo and behold, what could've cost you just £100 could've resulted in thousands of pounds worth of damage.
Tip #3: Make Sure You Pick The Right Mechanics
You should apply this mentality with every workshop or garage. Whether they're a family run garage or a large and established chain of service centres, it doesn't matter. There's a good reason why a lot of people don't trust car mechanics. Simply put, it's quite easy for them to rip you off, and sometimes never fix anything.
In my case, I've had umpteen mechanics misdiagnose the S80. On some occasions, they'd tell me the entire engine needs rebuilding. Spoiler alert, it didn't require a rebuild, and only needed a simple and cheap replacement of a few sensors. Aside from that, I've also had mechanics quote me ludicrous and egregious estimates for a repair. Even the uninformed me back then knew this wasn't right.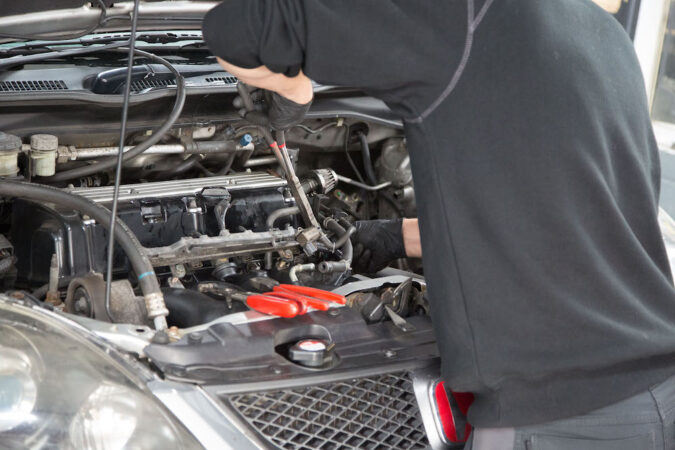 Eventually though, and through extensive trial and error, I finally found those few mechanics that I'd trust with anything. Immediately, they're able to narrow down the underlying faults. On top of that, perform troubleshooting and repairs with great efficiency. All without costing me any more than I'd actually need to spend to get the S80 going again. You don't deserve anything less than this.
Therefore, my last takeaway isn't just taking good care of your car. But also, finding the right people to work on it, assuming the DIY route isn't your style. There are a lot of ways to do this, with the best technique being to simply scour and read through online reviews. In any case, I hope my top-3 tips and tricks here would at least make it less painful when you're buying your first car (good luck!).