It seems like a long time ago since Infiniti showcased its QX Sport Inspiration in Beijing, I mean come on, that was so last year. It's of course 2017 now and the Japanese brand has now announced it will be showcasing its new QX50 Concept at the forthcoming North American International Auto Show.
What Can We Expect?
Infiniti has said the new concept is dynamic yet practical vehicle, which showcases the brand's vision for "next-generation mid-size premium SUV". No concrete details have been revealed as of yet although the sketches show a rather striking and bold design. I think it looks great personally, and I rather like that colour which looks like a chocolate bronze to me. Chances are that's probably the official colour!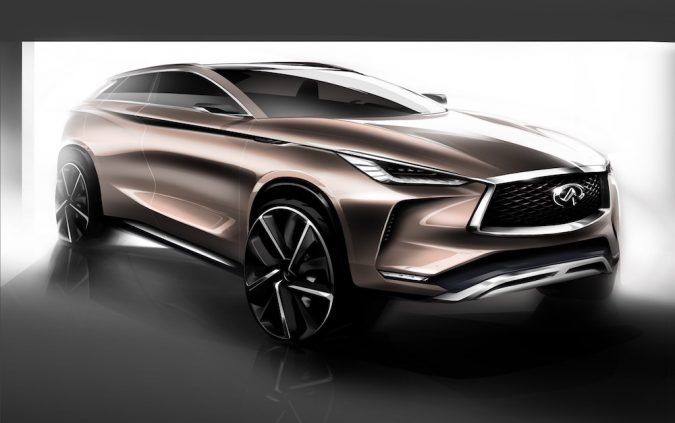 As well as a forward-thinking design, the QX50 Concept will provide a preview of the brand's autonomous features, however they're designed to assist the driver rather than placing them altogether. This will include navigating stop-start traffic on the motorway and also helping to keep the vehicle's position around other cars. The QX50 will act as a springboard for Infiniti to further develop autonomous tech for its future models.
"With the unveiling of the QX Sport Inspiration at the 2016 Beijing Auto Show, we showed the future of INFINITI QX models. The new QX50 Concept evolves this concept further and shows how INFINITI could develop its future presence in the fastest-growing vehicle segment globally."
Roland Krueger, President of INFINITI
The QX50 Concept will be unveiled at the North American International Auto Show which takes places in Detroit between the 8th and 22nd of January.