While switching to an electric car could save you money on road tax and fuel, don't forget you've still got to factor in car cover. Here, comparison site mustard.co.uk explain what you need to know about getting cheap electric car insurance in the UK.
Do You Need Electric Car Insurance?
Yes, if you drive a car on public roads, you must have a minimum of third-party car insurance. Your insurance must also reflect the way you use your car, for example, if you use your car for running household errands and commuting to work, you'll need a policy that covers 'social, domestic, leisure + commuting'.
If you don't have suitable car insurance you can face a £300 fine and have up to six penalty points added to your licence. In the worst-case scenario, you could also end up with an unlimited fine or even be disqualified from driving.
Is Electric Car Insurance Different From Other Policies?
Electric car insurance is much the same as it is for petrol and diesel cars so you'll be able to choose from the same three levels of cover: third-party only; third-party, fire and theft; and comprehensive.
Insurance for your electric car might also cover the battery and compensate you for damage, as well as battery failure. Policies can also cover electric car charging cables too, but these options aren't always included as standard and may be an optional extra.
Are Electric Cars Cheap To Insure?
As a general rule, no, electric cars are not cheaper to insure compared to petrol or diesel cars. That said, they are cheaper to insure than they were before as the value of electric cars start to level out and the technology becomes more mainstream.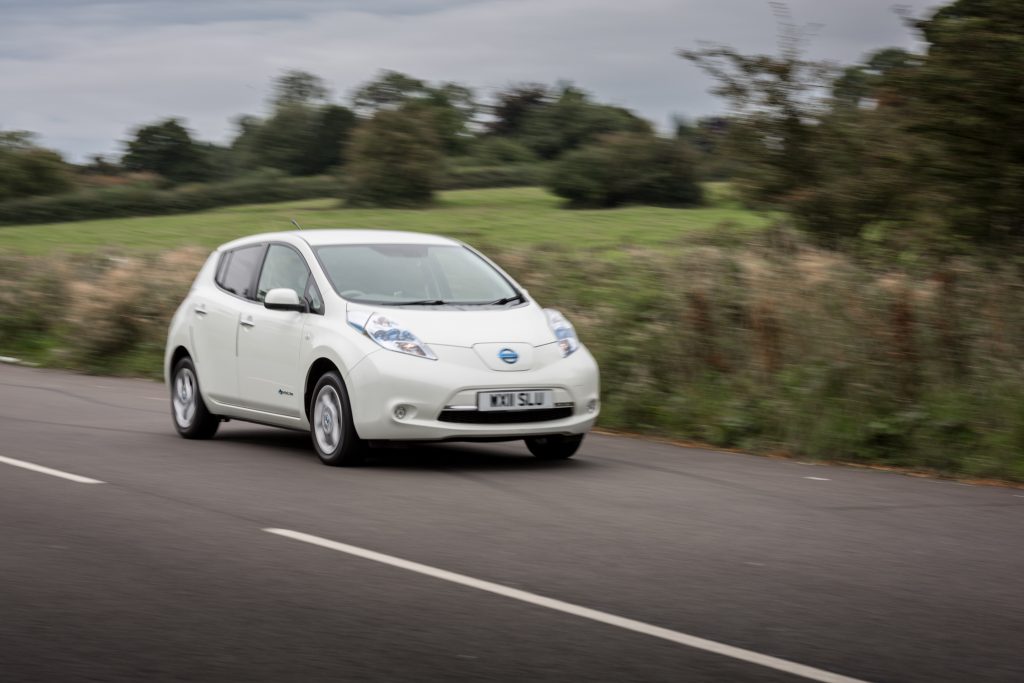 To give you an idea of how premiums have fallen, the gap between electric cars and traditionally fuelled cars is now around the £100 mark. Previously, that gap was several hundreds of pounds.
If you're under 25, you'll also still pay significantly more for electric car insurance, just as you would for a petrol or diesel car. This is simply because statistics show young drivers are at greater risk of an accident and making a claim.
Why Is Electric Car Insurance More Expensive?
One of the main reasons why electric car insurance costs more is that the cars themselves are more expensive to buy in the first place. Parts are also harder to come by and are usually pricier too.
Not only that, the technology behind electric cars is still relatively new. There isn't the same wealth of data or statistics that insurers can draw from as there is for petrol or diesel vehicles. Of course, this is all subject to change as electric cars grow in popularity and the technology becomes more and more common.
How Can I Lower The Cost Of Electric Car Insurance?
Although price is important, don't forget that value for money is important too. Cheaper policies might not give you the levels of protection you really want and adding extras to a basic policy can end up costing you more.
In contrast, a pricier policy could include a wider range of features making it a more rounded and cost-effective package.
Nevertheless, there are always ways to shave money off your premium without cutting cover, for example:
Pay for your policy annually to avoid monthly interest fees.
Lower your annual mileage if you can. The fewer miles you cover, the less likely you are to be involved in an accident which can help reduce your premium.
Increase your excess but make sure it's still an amount you can afford. If you can't, you won't be able to proceed with a claim.
Choose a telematics policy which calculates your premium based on the way you drive. This can be particularly beneficial for drivers under 25 as well as convicted drivers.
Shop around for electric car insurance deals on comparison sites like mustard.co.uk where you can compare a range of quotes from leading insurers all in one place; saving you both time and money.
AI Car Expert Thinking 

.

.

.