The All-New Flagship EV9
Kia has revealed its first three-row seat electric flagship SUV, the EV9, with impressive design, technology, and sustainability features. Built on the Electric Global Modular Platform (E-GMP), the EV9 boasts a targeted all-electric range of over 541 km and ultra-fast 800-volt charging capability.
It also introduces the Highway Driving Pilot (HDP) and Kia Connect Store, offering customers a new level of flexibility and personalization.
A Bold and Futuristic Design
The EV9 is guided by Kia's 'Opposites United' design philosophy, combining natural and modern elements. With a 3,100-mm wheelbase and choice of wheel sizes, the EV9 presents a confident and contemporary appearance. The unique 'Digital Tiger Face' and 'Star Map' LED daytime running lights (DRL) create a visionary look that sets it apart from competitors.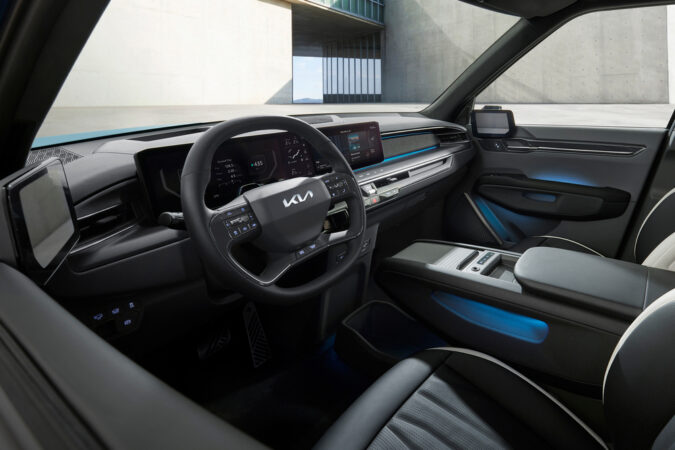 Sustainable and Eco-friendly Materials
Kia aims to become a leader in sustainable mobility, incorporating eco-friendly materials in the EV9's construction. The brand's three-step Design Sustainability Strategy phases out leather, and applies ten 'must-have' sustainable items, and continuously increases the use of bio-based materials, setting new standards for responsible mobility.
Powerful Electric Drivetrain Options
The EV9 offers a range of electric powertrain configurations based on the E-GMP and uses Kia's fourth-generation battery technology. A 76.1-kWh battery is offered for the Rear Wheel Drive (RWD) Standard model, while a 99.8-kWh battery is fitted in both the RWD Long Range and All Wheel Drive (AWD) variants, delivering impressive performance and range.
Enhanced Safety and Convenience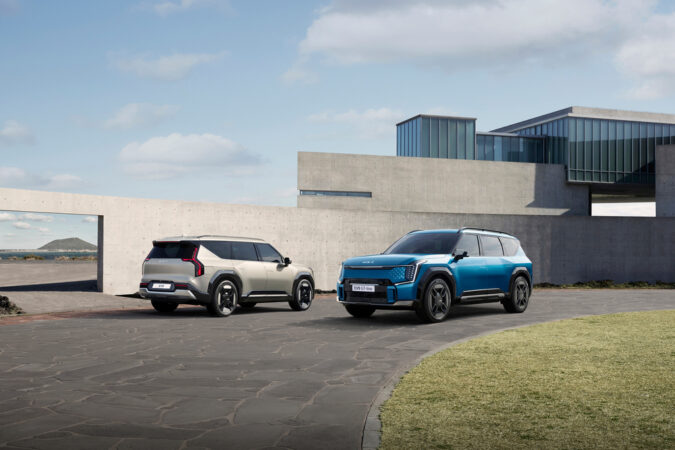 Equipped with numerous Advanced Driver Assistance Systems (ADAS), the EV9 ensures passenger safety and convenience. Remote Smart Parking Assist 2 (RSPA 2), Rear Cross-Traffic Collision-Avoidance Assist (RCCA), and Blind-Spot Collision-Avoidance Assist (BCA) are just a few of the safety features on offer.
Global Campaign and Debut
With the statement 'Here to reshape the way we move,' Kia is set to launch a series of global campaign activities for the EV9. The electric SUV will make its inaugural physical debut at the Seoul Mobility Show 2023, followed by an appearance at the New York International Auto Show. The EV9 is poised to revolutionize electric vehicles and the concept of travelling in style and comfort.