Unleashing a New Level of Performance and Style
BMW M GmbH has unveiled the BMW XM Label Red, a captivating addition to the first-ever BMW XM lineup. Designed for customers seeking outstanding performance and bold design, the XM Label Red transcends traditional conventions.
Enhanced Power and Striking Design
With a boosted power output of 748hp and 1,000 Nm system torque, the XM Label Red surpasses the standard model by 95hp. Standout design elements include Toronto Red metallic accents, unique 22-inch light-alloy wheels with red accents, and an eye-catching black and red interior colour scheme.
M HYBRID System and V8 Engine Combo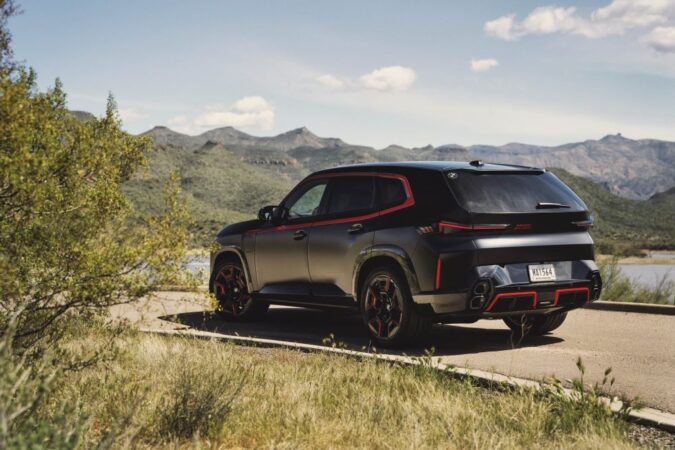 The M HYBRID system combines the latest BMW eDrive technology with a V8 engine, enabling a 0-62 mph acceleration in just 3.8 seconds. The high-voltage lithium-ion battery offers an electric range of 47-52 miles (WLTP) and supports AC charging at up to 7.4 kW.
Limited Edition Model
The exclusive BMW XM Label Red Edition will see a limited production of only 500 units worldwide. This edition will feature a BMW Individual Frozen Carbon Black metallic exterior finish with additional red accents surrounding the Kidney grille.
M xDrive and M Sport Differential
The rear-biased M xDrive all-wheel-drive system and electronically controlled M Sport differential enhance traction, agility, and directional stability, delivering captivating performance on various surfaces.
Expressive Design and Premium Interior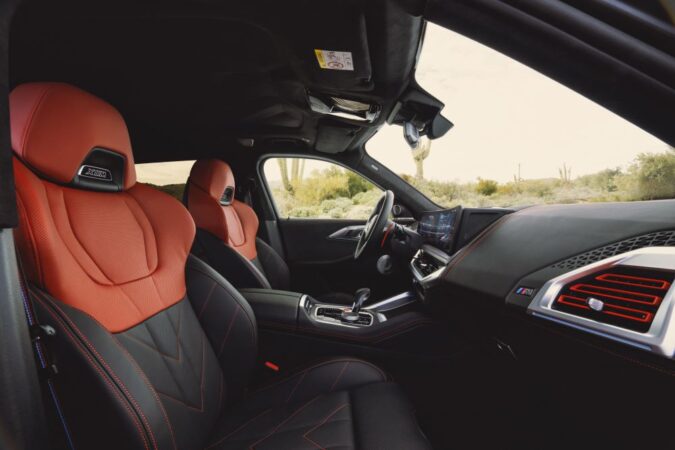 The BMW XM Label Red boasts exclusive design details, such as red accents on the exterior and a black and red colour scheme on the interior. With a focus on luxury and sportiness, the cabin features premium materials, high-quality finishes, and advanced driver assistance systems.
Production and Availability
The BMW XM Label Red will debut at the Auto Shanghai international motor show in April 2023. Production commences in August 2023, with UK customer deliveries starting in autumn 2023. The retail price for the BMW XM Label Red is £170,860.
Embrace the power and style of the new BMW XM Label Red, a vehicle that delivers exceptional performance and an unforgettable driving experience.