A World Premiere in Shanghai
smart has unveiled its first-ever sports utility coupé, the smart #3, at the Auto Shanghai show. This all-new, all-electric vehicle demonstrates smart's commitment to addressing the changing needs of urban mobility and expanding its product family for different customer groups and lifestyles.
Premium Design Inside and Out
The smart #3 sports an athletic, aerodynamic exterior with seamless lines and smooth curves. Slimmed-down CyberSparks LED headlights and a distinctive "shark nose" front grille give the vehicle a bold, sporty look. Inside, the spacious cockpit boasts turbine-inspired circular shapes and a high console with a 12.8-inch elevated central screen.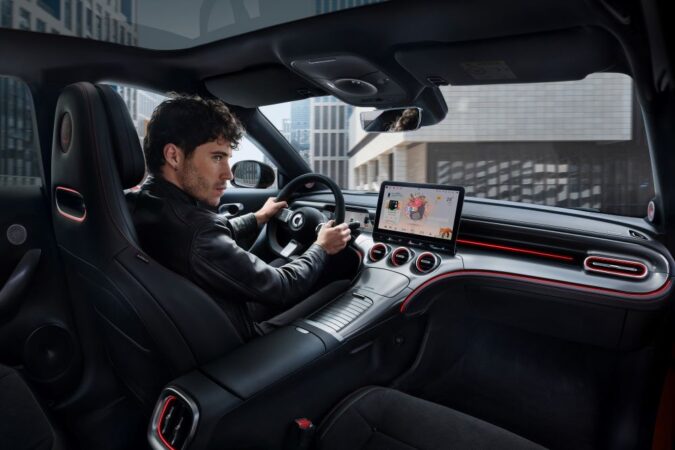 A Spacious, Futuristic Interior
The smart #3's longer wheelbase offers even more interior space, while integrated headrests enhance driving comfort. Natural light from the halo roof and multi-coloured ambient lighting create an airy atmosphere. The infotainment system, complete with a 13-speaker Beats Sound system, adds to the avant-garde cabin experience.
Exciting New Colours
The smart #3 will be available in a range of new colours, including vibrant Photon Orange Metallic and futuristic Electric Blue Matte exteriors, as well as a new Vibrant Brown interior variant.
European Launch and Availability
The smart #3 will make its European debut at the IAA in September 2023, with launches in European markets scheduled for early 2024. Further details about the new smart #3 for the European market will be released later. The first model in the new product range, the smart #1, is set to arrive in the UK in summer of 2023.
As smart continues to explore innovative solutions for future urban mobility, the smart #3 is poised to make a splash in the electric vehicle market. With its premium design, spacious interior, and advanced technology, the smart #3 promises an exciting driving experience for those looking to embrace a more sustainable lifestyle.