The Mini Cooper has been around for a long time. And in that time, has become an iconic symbol in automotive history. Several generations of the Mini have come and gone, with some having a better reliability record than others. Yet, when we take all the generations as a whole, is a Mini Cooper a good car? Read this article to find out.
For decades, this tiny car has been a beloved choice among elders and teenagers alike. But, it has faced steep competition in recent years. Small hatchbacks from various manufacturers have come out, looking to beat the Mini at its own game.
If you are on the market for one of these cute little cars, you have come to the right place. Here, we will tell you everything you need to know including performance, efficiency, practicality as well as safety. We know you are excited to learn all these things, so here we go!
Mini Cooper
The answer to the question "is a Mini Cooper a good car " largely depends on how you plan to use it. If you want a car to haul the family and the dogs around, look away as the Mini is not for you. But if you want a fun car to run about the city, there are only a few cars that come close.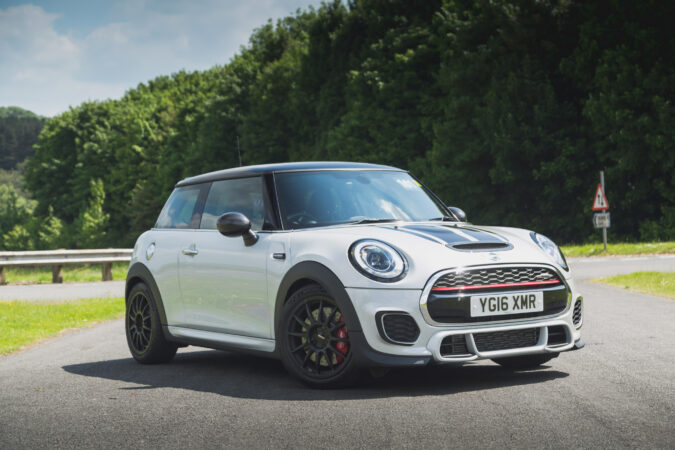 Currently, the Mini brand is owned by BMW. On top of that, there are several body styles of the Mini to choose from. However, no matter which body style you go for, this car is sure to turn heads wherever you go. As with any car, there are both pros and cons to buying a Mini Cooper. Let's take a look at them, Shall we?
Is A Mini Cooper A Good Car – Pros
Plenty of factors make the case for the Mini Cooper to be called a good car. Some of the most significant ones include,
Affordability
Driving Experience
Spacious Interior
Maneuverability
Resale Value
Personalization Options
1. Affordability
You can find older Minis for cheap on the used car market. Granted, these cars are not that affordable when decked out with all the latest features. However, if you opt for just the basic features you can purchase a brand new Mini for a relatively low cost.
2. Driving Experience
Thanks to the tiny body and low-to-the-ground ride height, the driving experience of the Mini feels like a go-cart on steroids. The fun-to-drive nature of these vehicles is admired by everyone who gets behind the wheel.
They are surprisingly powerful and can handle turns very well. If you are a person who values the driving experience over practicality, the Mini is one of the cars that should be on the top of your shopping list.
3. Spacious Interior
If you are a tall driver, you might think that a Mini is too small for you. But you might be surprised that even older generations of this city car can quite comfortably seat tall drivers. This is mainly down to their construction. The Mini takes the "small on the outside – big on the inside" concept to a new level.
4. Maneuverability
In an age of gigantic SUVs, a Mini is one of the smallest cars you can buy. The small body dimensions make this the perfect vehicle to zip around in cities where parking is a problem. Additionally, the Mini is easy to park in even the tiniest of spaces, so you'll surely find parking no matter where you are.
5. Resale Value
A well-maintained Mini in good condition will have a great resale value when the time comes to sell it. Not only that, the trade-in value of these cars is higher than other cars too. The brand has historically had a great resale value, but what you get for your car entirely depends on how you have treated it.
6. Personalization Options
Mini offers extensive levels of personalization right out of the gate. There are various options including paint colors, wheel options, vinyl packages, and interior designs that you can choose from. What's more, is that these options can easily be added through the company's website. By outfitting the vehicle with unique options, you can make it stand out among other cars on the road.
However, it is not all sunshine and roses when it comes to the Mini. If you want an honest answer to the question "is a Mini Cooper a good car?", the cons of the car have to be looked at as well.
Is A Mini Cooper A Good Car – Cons
Most of the negative factors associated with the Mini have been ironed out through the years. Although that doesn't mean the car is perfect. Here are some gripes that users have with the Mini Cooper.
Being Expensive
Lack Of Dealerships
Costly Repairs
Fuel Cost
Practicality
1. Being Expensive
One of the most common complaints buyers have about recent Mini Coopers is that they are really expensive for what they have in store. Additionally, the cost of the various options is also exceptionally high as well.
It is no secret that Mini Coopers is one of the most desirable cars bouncing around. As a result, dealerships can hold this factor against you on some occasions. So, always remember to put on your poker face when you step into a Mini Cooper dealership.
2. Lack Of Dealership
Speaking of dealerships, rather the lack of them is another issue with the Mini Cooper. Although the brand is owned by BMW, there aren't many exclusive Mini dealerships around.
What this means is that owners will have to drive for hours to get a scheduled service or a repair done. Moreover, if the car has broken down, people will have to pay towing services a fortune to get the car delivered to a dealership too.
3. Costly Repairs
Being associated with BMW naturally means that the repair costs are extremely high. Although Mini Coopers are more common now than ever before, the repair costs of these vehicles are somewhat high when compared to the competition. Yet, you can have some peace of mind if your vehicle is covered under warranty. The real headache starts once that warranty runs out.
4. Fuel Cost
Gas prices are higher now than they have been ever before, and the fact that the Mini requires premium fuel doesn't help. However, these cars do have decent fuel economy (more so when you're comparing is diesel cheaper than gas), which lessens the impact. Although you can fill up the Mini with cheaper gasoline, it will come to bite you in the foot in the form of reliability issues down the line.
5. Practicality
The Mini Cooper is meant to be a fun car that can occasionally carry four people, so don't expect sedan-level practicality from it. The back seats are cramped, and the cargo space is also low. As we mentioned earlier, if you value practicality over anything else, better look elsewhere.
A major factor that impacts whether a car is good or not is fuel economy. Next, we will tell you about the fuel economy and efficiency of this iconic automobile.
Mini Cooper Gas Mileage
For its size, the Mini Cooper gets decent gas mileage. However, several factors like the body style, engine choice as well as transmission have an effect on the fuel economy. For example, A 2021 Mini Convertible with a 1.5-liter engine has a combined rating of  31 mpg, while the Hardtop model with the same 3-cylinder engine with the 6-speed manual transmission only gets 30 mpg.
The most efficient Mini at present is the electric-powered Mini SE Hardtop. On the other hand, a Mini Cooper S convertible with the larger 2.0-liter, 4-cylinder engine with the 6-speed manual transmission only gets around 26 mpg.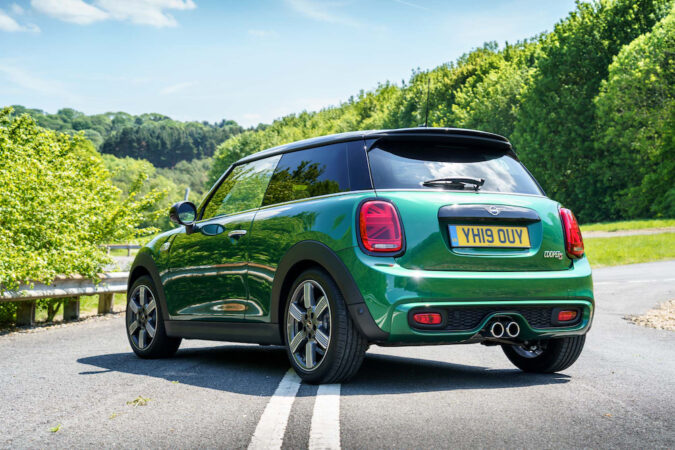 If we take the entire Mini lineup as a whole, the average fuel economy equates to around 31 miles per gallon on both the city and highway. Although the fuel efficiency seems like a plus for the Mini, the need to use premium fuel is somewhat of a drawback.
Mini Cooper Reliability
In a discussion on whether the Mini Cooper is a good car or not, it would be a missed opportunity if we didn't talk about reliability. Through the years, the Mini Cooper has been plagued with reliability issues of varying severity. Here are some of the most common problems.
Radiator Support Issues
Transmission Failure
Clutch Failure
Water Pump Leaks
Power Steering Problems
1. Radiator Support Issues
The radiator support structure of the Mini Cooper is made out of delicate plastic. This is done as a weight reduction method. On top of that, it is located at a low-down spot in the front of the car. As the Mini is low to the ground in its own right, even the smallest of bumps can damage the radiator support structure.
Not only that, bigger bumps can even damage the coolant hose of the radiator too. If this happens, you are looking at an expensive repair bill to get it fixed.
2. Transmission Failure
Transmission failures were an issue that plagued first-generation Mini Coopers with automatic transmissions. Owners changing the transmission fluid before it was due was one of the reasons for the widespread failures. These issues were so severe that they even led to a lawsuit as well. Ultimately, a special eight-year or 150,000-mile warranty was offered by the manufacturer for the transmission components.
3. Clutch Failure
Transmission problems of the Mini Cooper continued to the second generation, as clutch failures started to be recorded across the board. Hard driving was the main culprit, and these issues usually started to creep up as early as 20,000 miles.
4. Water Pump Leaks
Thermostat housing and water pump leaks are common issues that affect both the first and second-generation Mini Coopers. As the thermostat housing is made out of plastic, it naturally wears out over time, leading to water leaks. These components should be replaced once the vehicle has completed over 50,000 miles.
5. Power Steering Problems
Mini Coopers come with an electric power steering system. However, this system is prone to failure at around the 80,000-mile mark. Having low power steering fluid and failure of the electric cooling fan are the two main causes of the problem.
If you own a 2006 Mini Cooper, keep an eye out for power steering issues. We say that because this model year is the most affected and the source of the most number of complaints.
Mini Cooper Safety Rating
The safety of you and your loved ones is one of the most important things to be considered before you pull the trigger on a brand new car. Luckily for hopeful buyers, the Mini has a decent safety record across the board.
A 4 out of 5 stars rating from the National Highway Traffic Safety Administration, as well as a "Good" rating from the Institute for Highway Safety, are testaments for the Mini's safety.
This is a great achievement as both results are regarded as being above average.
Various top-of-the-line safety features have contributed to the Mini achieving such high results. Some of the most useful ones include active braking, cornering brake control, as well as dynamic stability control. Not only that, the interior of the Mini Cooper is outfitted with eight airbags and a rollover protection bar too.
Best Mini Cooper Year
When it comes to reliability, there are some model years of the Mini Cooper that have a better reputation than others. The two models with the best reliability record are 2006 and 2016.
1. 2006
With proper maintenance, a 2006 Mini Cooper will serve you reliably for a while. This model year has received high ratings in both reliability as well as in customer satisfaction. However, there are some problems with this model year too, including transmission issues and power steering failure.
2. 2016
Exceptional build quality, a high-quality interior, a quiet ride, great fuel economy as well as pinpoint handling are some factors that make 2016 one of the best years the Mini Cooper has ever had. Additionally, there are a number of body styles to choose from. These include the two-door hardtop, convertible as well as a four-door hardtop.
Other than these two model years, the 2010 and 2020 models rank high in terms of reliability too.
Mini Cooper Generations
Although the classic Mini Cooper has a history that runs back into the 1950s', the modern version we see today first went on sale in the early 2000s. Since then, there have been three generations of the modern Mini Cooper.
1. First Generation (2002 – 2006)
2002 was the first model year of the all-new Mini Cooper. Under the hood was a 1.6-liter Tritec engine making 115 horsepower. This four-cylinder powerplant was available with either a five-speed manual or a CVT transmission.
The performance-oriented trim level called the Cooper S also saw the light of day during this generation. Here, the 1.6-liter engine was supercharged, giving it a horsepower bump up to 163. The transmission choices of the Cooper S were also different, as it came with either a six-speed manual or a paddle shift automatic.
Convertible Mini Cooper and Cooper S models first became available in 2005, while the limited edition John Cooper Works GP edition followed a year later. The JCW GP model was handmade by Bertone and had 215 horsepower on tap. Not only that, the production was limited to just 2000 units, making them extremely hard to come by.
2. Second Generation (2007 – 2013)
2007 saw the debut of the second generation Mini Cooper. This model was based on an all-new platform and had an updated front grille to distinguish it from its predecessor. In terms of performance, the base model now came with 118 horsepower.
On the other hand, the more powerful Mini Cooper S was now turbocharged, which increased the power output by 9 horsepower. Transmission choices remained the same as in the previous generation for both models. The convertibles as well as the newest JCW version made it to the market in 2009.
The second generation Mini Cooper was refreshed in 2011. New exterior colors, upgraded performance, new features, and safety technology as well as new wheel designs were all part of this refresh.
3. Third Generation (2014 – Now)
The third generation Mini Cooper is the largest in terms of dimensions in the history of the marque. However, this had the benefit of increasing the cabin space for passengers. For this new generation, there were new and upgraded engine options.
The base model received a 1.5-liter three-cylinder turbo engine with 134 horsepower, while the Cooper S had a 2.0-liter turbocharged inline-four under the hood.  Here, the power output was a healthy 189 horsepower. A seven-speed dual-clutch transmission replaced the old six-speed automatic, while the six-speed manual remained as an option on the base model.
Starting from 2016, the base engine was revised so that the Mini qualified as an ultra-low emissions car. In the following years, the Mini received further cosmetic and practicality improvements like the addition of a rearview camera and parking sensors.
All these generations had their best years as well as their worst ones. Next, we'll take at some Mini Cooper years you'll probably want to avoid.
Mini Cooper Years To Avoid
When talking about Mini Cooper years to avoid, there are several years that are notorious for their unreliability.
1. 2005
Four recalls and 927 NHTSA complaints later, the 2005 Mini Cooper stands as one of the model years you should positively avoid. The most widespread complaint was related to the power steering system. You see, this system had a tendency to fail at random, even while the vehicle was in motion. Unsurprisingly, this has led to several crashes, causing damage to both the vehicles and their unlucky passengers.
Another issue that plagued 2005 Mini Coopers was transmission failure. This issue set in around the 113,000-mile mark and ends up costing about $5000 to get fixed properly.
2. 2009
Engine stalls and loud noises during cold starts are commonly reported issues among 2009 Mini owners. Condensation in the batteries is the most likely cause and to fix this you need to use a battery heater.
3. 2011
2011 was another bad year for the Mini, as vehicles made during this period suffered from issues with the engine as well as with the cooling, fuel, and electrical systems.
4. 2012
The model year that followed 2012 wasn't particularly great either. The engine computer was faulty and an upgraded one cost around $700. Electrical system issues, brake problems, engine troubles as well as body integrity issues were some other gremlins that found their way into the 2012 Mini Cooper.
Additionally, 2013, 2015 as well as 2018 are some other Mini Cooper model years that you should probably discard from your shopping lists.
Mini Cooper Reliability Facts:
Mini Coopers have average reliability, and reliability can vary between models.
The Mini Cooper has a reliability rating of 3.0 out of 5.0 and ranks 25th out of 32 car brands.
Repair and maintenance costs for Mini Coopers are higher than the average cost for all models.
The average Mini unscheduled repair visits are approximately 0.6 times, which is higher than the general average of 0.4 visits.
Common Mini Cooper problems include front radiator support and coolant hose damage, transmission failure, water pump, and thermostat housing leaks, and loss of power steering.
The 2006, 2010, 2016, and 2020 Mini Cooper models are considered the most reliable.
The 2005, 2009, 2011, and 2012 Mini Cooper models are considered the least reliable.
The 2005 Mini Cooper has a significant safety risk due to its faulty power steering pump.
The 2011 and 2012 Mini Cooper models have several trouble spots, including engine and fuel system problems.
Final Thoughts
The answer to the question "is a Mini Cooper a good car" largely depends on the model year you choose. Some years like 2006, 2010, 2016, and 2020 are very reliable, while others like 2005, 2012, 2013, and 2015 should be avoided like the plague.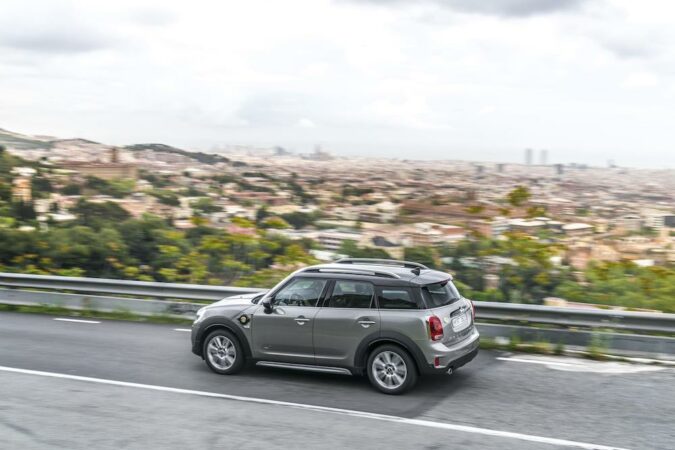 The Mini has a rich history and a dedicated fanbase. So, as long as you go for one from a reliable model year, we are sure that you'll find the Mini Cooper one of the best cars you have ever owned.
FAQs On Is A Mini Cooper A Good Car
Here are some popular FAQs:
Who Makes Mini Cooper
Mini Coopers are made by BMW at the Cowley, Oxford plant in England. However, some Mini models including the Mini Convertible and Countryman are made at a contract plant in the Netherlands.
Are Mini Coopers Reliable
The Mini Cooper is a fairly reliable car that can last up to 200,000 miles with proper maintenance. Not only that, this vehicle is more reliable when compared to some of its competitors, which include the likes of the Fiat 500 and the Kia Soul.
Who Owns Mini Cooper
Originally, the Mini Cooper was made by the British organization Leyland. Later in 1996, the marque was acquired by BMW. Since 2001, the German brand has produced cars under the Mini brand name.
How Much Is A Mini Cooper
Mini Coopers are relatively affordable. The cheapest new model you can purchase is the 2-door Mini Hardtop, which starts at $23,000. However, optional extras can drive up the base price sky high.
Are Mini Coopers Good Cars
Mini Coopers are good cars, and some have even reached the 100,000-mile mark without many issues. The life expectancy of the Mini can be increased by using original parts, carrying out the scheduled maintenance as well as driving the vehicle smoothly.