One of the most common questions motorists ask is how valuable car accident attorneys are to people who experience personal injuries because of other drivers' carelessness. There are lots of claims that are straightforward and do not require legal involvement. It's also much simpler of a task for insurance adjusters to quantify losses for a minor vehicle and medical claim.
With more than 40,000 fatalities on American roadways each year, and more than 2 million people experiencing nonfatal injuries that result in permanent damages, you will want an experienced personal injury lawyer to represent your needs either in a court of law or when meeting with insurance company representatives who choose to underestimate their final settlement offers.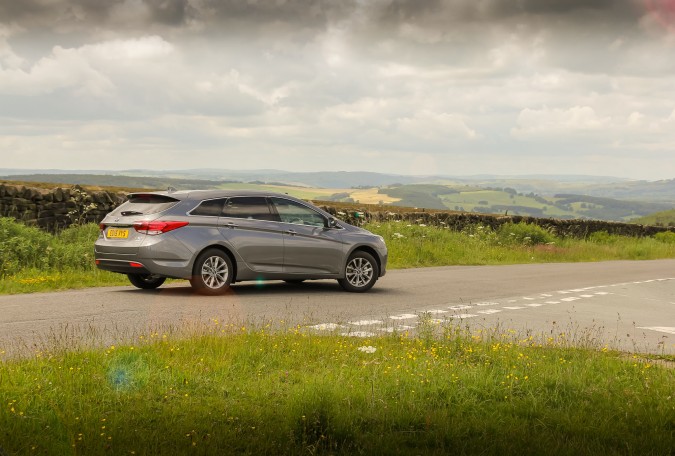 Filing Your Own Claim
After an auto accident, you need to pay close attention and document the details because it is easy to forget critical information as time passes. Save all documents as you will likely need them for litigation. Crash reports and out-of-pocket expenses are the types of documents that prove damages. It also helps you identify when you are receiving a fair settlement or need help.
You will also need to initiate your small claim soon after your car accident occurs. The adjuster will offer you a reimbursement amount that may or may not cover your losses. The first offer will probably be undervalued. If you know you are entitled to more, you will need to write and send a demand letter to your insurer. Read your initial statement and identify the facts that show cause.
When to Get a Lawyer for a Car Accident
A claim with a cracked bumper and a few bumps and bruises will settle for far less than a case that involves severe vehicle damage and permanent disability. There is also a matter of breach of duty and causation that a driver must prove to be eligible for monetary damages. If your case has minor injuries, you don't necessarily need a lawyer, but here are a few times you do want one on your side.
Death
For any car crash that involves the death of a motorist or occupant, a person should hire an attorney as there will be official inquiries and possibly legal and financial ramifications if a driver is found to be negligent. The language you use, while it may seem harmless at a car crash site, will later likely be used against you in the insurance negotiation stage or during a court trial, which will likely harm your case.
Permanent Disability
Hiring an attorney is essential when you suffer a permanent disability. Unlike injuries that affect a person's life short-term, the physical and emotional traumas that cause permanent disability has a long-lasting impact on a person's quality of life, finances, health and employment capabilities. Receiving a fair compensation settlement to cover costs like life-threatening hospital bills, therapy, treatment, medicine and lost wages becomes critical to a person's overall health and financial well-being.
Nonfatal Injury
When a person experiences a severe injury, you'll likely need an attorney when someone is hospitalized, has back injuries or suffers broken bones. While these personal injury losses are nonfatal, they are also expensive. You don't want to have to pay for out-of-pocket expenses that an insurance company or negligent driver refuses to pay for vehicle repair damages or costly personal injury expenditures.
Negligence
Whether you are charged with negligence or another driver was at fault for an auto accident, you will want a personal injury attorney who understands the law and will help navigate court proceedings that potentially have legal or monetary costs. An injured claimant needs only to prove breach of duty, breach of care and causation.
Legal Liabilities
Right after a car crash, your mind and body are in fight-or-flight mode, so it's possible to make statements that don't articulate the events as they occurred. Your mind is also trying to figure out what happened, so you may make statements based on what you think or believe could have happened. These statements lead to legal liabilities, which means you will likely be held responsible. An expert car crash attorney will be able to analyze police reports and acquire experts to help reconstruct a crash scene.
Corporate Involvement
If a car crash involves a company vehicle, you will want to hire a personal injury attorney because you will likely have to deal with their attorneys when making a claim for damages or requesting a monetary settlement. You will also want someone with this type of experience and knowledge to identify possible driving violations.
Attorney Involvement
At any time there is an attorney involved, be it through litigation, the insurer or the negligent driver, you will need to hire a personal injury attorney to receive fair and equal representation. Otherwise, you'll have to defend yourself in the court system.
It would help if you did not discount the value of a personal injury attorney any time a claim involves a more considerable amount of vehicle and bodily damage, whether you are the person who is found negligent or the person who suffers losses. If you are unsure of your legal rights and responsibilities, it is a smart idea to consult with a car crash attorney before making a claim.
People also often experience issues with insurance policies where insurers decline to pay for coverage they are legally required. If you receive a low settlement amount and think it does not appropriately cover your damages or your insurer is stalling your claim settlement, you have every right to seek legal advice even if you choose to proceed with filing your claim yourself.
For most people, even a few days of lost work has serious repercussions, so a motorist shouldn't be held responsible for these damages when not negligent for a car crash. Proving your lack of guilt, valuing losses and negotiating with insurers are challenging. However, when serious injuries are involved, you need an attorney who will help you calculate a fair settlement.
Filing a claim is long and drawn out, but you will have peace of mind when you have a car crash attorney collecting police reports, speaking to insurers and negotiating for a proper settlement.