Most people with a passing interest or involvement in the auto business are aware that Lexus is Toyota's luxury subsidiary. But is it truly a luxury brand in the sense that the general public perceives such matters? Are Lexus cars and SUVs simply more costly than Toyotas? Or is Lexus a luxury car brand on par with other companies whose luxury status cannot be questioned?
Toyota Motor Corporation's Lexus brand is an upmarket automobile brand. It is the fourth-largest luxury automobile brand in the world. After Audi, Mercedes-Benz, and BMW, it is the third-best-selling luxury brand in the United States. We've already written on Lexus and have a thorough understanding of its features and capabilities. Today, we'll look at Lexus exclusively as a luxury brand.
What Makes A Luxury Car
If so inspired or to meet client demand, any car manufacturer can develop a luxury line as part of their market offering. Customers that are picky will prefer companies that have a certain cachet and stand out from the crowd.
Another distinction is the plush and gorgeous interiors and the number of features that come standard. Along with these, the degree of performance coupled with a plethora of safety and technology systems are also important factors.
Brands such as the most expensive car ever, the 1963 Ferrari 250 GTO, the Bugatti La Voiture Noire, the Rolls Royce Sweptail, and the Maybach Exelero, on the other hand, require significantly deeper pockets and are priced well into the tens of millions.
This proves that rarity and exclusivity are also important differentiators of luxury cars. Aficionados will gladly pay a higher price to have that one model that there are only three of its kind on the market.
Lexus History
Lexus was created from a corporate initiative to produce a new premium sedan, code-named F1. It started in 1983 and culminated in the launch of the Lexus LS in 1989. This was about the same time that Japanese rivals Honda and Nissan launched their Acura and Infiniti luxury divisions, respectively. So, you can see why people are asking is Lexus a luxury car.
Following that, the division expanded to include sedans, coupés, convertibles, and SUVs. Lexus was not a brand in Japan until 2005. All Lexus automobiles sold globally between 1989 and 2005 were sold in Japan under the Toyota badge with a similar model designation.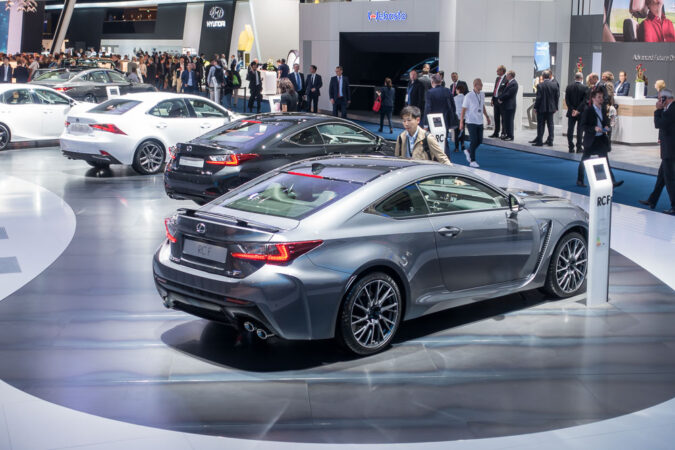 A hybrid version of Lexus' RX crossover was introduced in 2005. More hybrid models were eventually added to the division's inventory. The IS F sport sedan debuted in 2007, followed by the LFA supercar in 2009. Lexus introduced its own F performance division in 2007. It debuted with the IS F sport sedan, followed by the LFA supercar in 2009.
Lexus has expanded sales outside of its major market, the United States, during the 2000s. In 2005, the division opened its first dealerships in the Japanese domestic market. This made it the first Japanese premium automobile brand to do so. Thus, with the aim of breaking into the higher end of the market and prove is Lexus a luxury car.
Since then, the brand has debuted in Southeast Asia, Latin America, Europe, and other parts of the world, while also introducing hybrid vehicles in a number of markets.
Lexus Models
Lexus is Toyota's luxury automotive division, headquartered in Nagoya, Japan. Toyota established the label in 1989. Their aim was to have a more unique brand for its luxury vehicles sold in overseas countries. Lexus began with sedans such as the LS and ES before expanding to SUVs, coupes, convertibles, and even the occasional supercar.
The Lexus lineup has eleven luxury vehicles, including three sedans, five SUVs, and three coupes. As you can see, Lexus offers a wide range of options with varying degrees of refinement and luxury.
Its wide price range of $35,000 to $130,000 allows it to appeal to almost anybody looking for a luxury vehicle that is right for them. According to Forbes, this places Lexus as the world's fourth luxury automobile brand.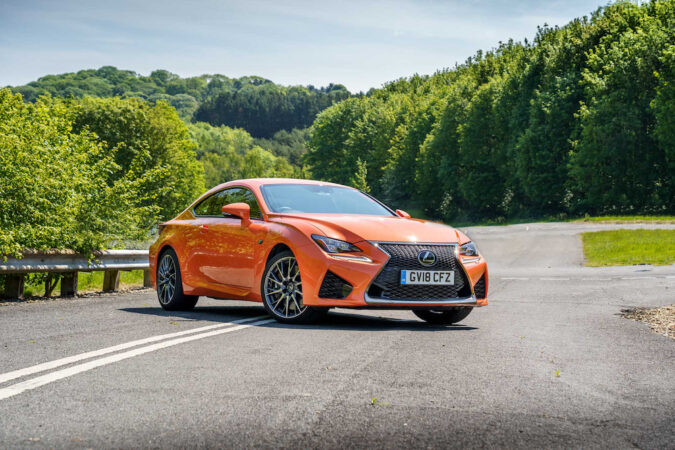 The Lexus IS/IS500, Lexus ES, and Lexus LS are among the company's sedans. The Lexus ES is also available in hybrid form, while a hybrid version of the LS is on the way. Among the sedans available, the Lexus LS is the all-in-one luxury king, while the Lexus IS 500 is their luxury sports sedan (you could also check out our list of sedans with manual transmission and the best used manual transmission cars).
The coupes available include the Lexus RC, Lexus RCF, and Lexus LC. The Lexus RCF and Lexus LC offer luxury as well as outstanding performance. These cars offer the highest horsepower ratings in the Lexus lineup. The LC is also available in hybrid and convertible configurations.
The Lexus UX, Lexus NX, Lexus RX, Lexus GX, and Lexus LX are among the SUVs available. The UX, NX, and RX all have hybrid alternatives, with the NX also having a plug-in hybrid option. The Lexus GX and Lexus LX are luxury SUVs, with the LX being Lexus' greatest luxury vehicle.
Lexus F (So, Is Lexus A Luxury Car?)
Lexus' high-performance branch is known as Lexus F. The F stands for flagship and Fuji Speedway, the primary testing facility for Lexus performance vehicles in Oyama, Sunto District, Shizuoka Prefecture, Japan.
Lexus F Sport, a related performance trim line, was introduced in 2007. Followed by this, an F Sport accessory line and factory models debuted in 2010. The F models are developed by the Lexus Vehicle Performance Development Division, which was also involved in the brand's racing efforts.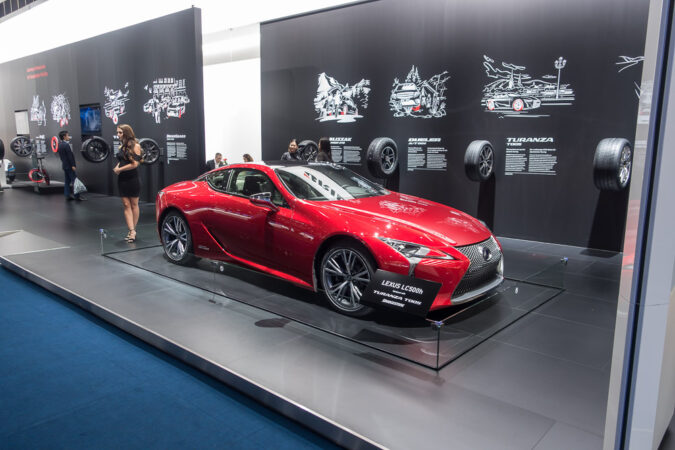 Some people fantasize about Lamborghinis, Ferraris, and McLarens. But those with a true taste for the finer things, the obscure and unattainable, know that one of the most desirable automobiles of all time bears a Lexus emblem. The LFA was the second vehicle to emerge from Lexus' "F" performance division, following the iconic IS F. It is also the first Lexus to have more than eight cylinders.
The LFA may also be the most dependable supercar ever built, with no depreciation. The Nurburgring Edition of LFA, which had a production run of 64 and a small power boost, is an even rarer take on this rare supercar. Lexus LFA will always be a mid-six-figure car, with some even selling for more than $500,000.
Lexus LFA (So, Is Lexus A Luxury Car?)
The LFA is your answer if you've ever wondered what it would be like if Toyota took on Ferrari. The LFA was packed with motorsport technology. It consisted of a high-revving V-10 engine with 553 horsepower and a lightweight carbon fiber body.
After starting development in the early 2000s (under the codename TXS), the initial LFA concept debuted in 2005. It was followed by a second concept with a more fully furnished interior and exterior in 2007. The third generation of the LFA, with a roadster body type, debuted in 2008. The production vehicle, dubbed the LFA, was unveiled in October 2009 at the Tokyo Motor Show.
The Lexus LFA production model had a 412 kW (560 PS; 553 horsepower) V10 engine developed in partnership with Yamaha and a body composed of carbon fiber-reinforced polymer (CFRP). In late 2010, the LFA began production. In 2012, a circuit-tuned model debuted, and it was one of the most costly Japanese road cars ever produced.
The production of LFA finished in December 2012, with 500 models made. The final car was a Nürburgring Package special edition model. Lexus' European chief, Alain Uyttenhoven, indicated in February 2016 that there would be no new LFA replacement in the foreseeable future.
Lexus still has four unsold LFAs in 2020, despite selling three LFAs in 2019. Despite the fact that two were sold in March 2020 and another in September 2020, an LFA remains unsold despite the fact that production finished in 2012. The Lexus LFA still remains one of the best-sounding supercars ever produced.
Lexus Logo
Toyota's long-standing advertising firm, Saatchi & Saatchi, established a special team, 'Team One' in 1986 to handle marketing for the new brand.
According to etymological theories, the Lexus name is a mix of the words "luxury" and "elegance". It is an abbreviation for "Luxury Exports to the United States". The brand name, according to Team One interviews, has no precise meaning and merely implies a rich and technological image.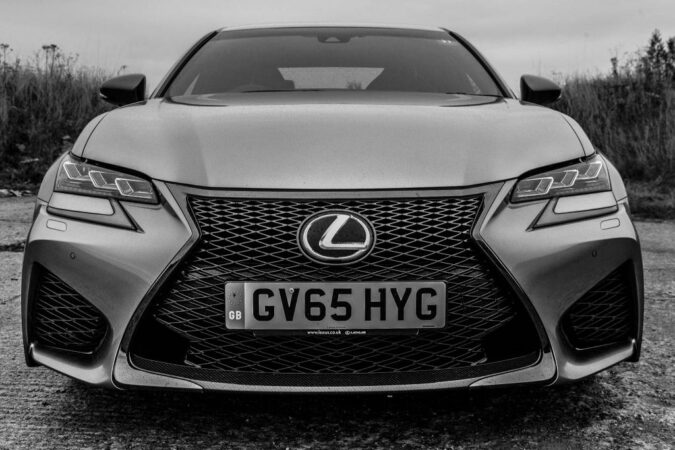 Prior to the sale of the first vehicles, LexisNexis – database service – secured a temporary injunction prohibiting the use of the brand Lexus because it could cause product confusion. The injunction posed a danger to the division's debut and marketing activities. The injunction was removed by a US appeals court. It was determined that there was little chance of confusion between the two items.
The original Lexus motto, "The Relentless Pursuit of Perfection," was conceived after Team One representatives visited Lexus designers in Japan and observed obsessive attention to detail. Saatchi & Saatchi, Molly Designs, and Hunter/Korobkin, Inc. were all involved in the final phase of logo development.
The final logo was a blend of two organizations' final designs: the Lexus logo typeface was created by Saatchi & Saatchi, while the "L" was created by Hunter/Korobkin, Inc. Toyota claims that it made some changes to make the emblem easier to create, rendering it using a mathematical formula.
In 1988, the first teaser advertising with the Lexus name and emblem appeared at the Chicago, Los Angeles, and New York auto shows.
Lexus Reliability
Lexus is Toyota's luxury brand and Toyota is a brand recognized for its durable vehicles that last a long time and are inexpensive. Toyota's engine is one of their strong suits, with which many other manufacturers struggle.
Nonetheless, the engines are well-made and are expected to survive for more than 100,000 miles. But they aren't the cheapest automobiles to repair. The majority of repairs are modest, and more severe repairs have only been observed on vehicles with well over 100,000 miles. The Lexus has higher repair costs than the others on the list, but it's worth it in the end.
Overall, the answer is yes. Nonetheless, Lexus vehicles are not without flaws. Some models, like all automotive brands, perform poorly and have a higher number of difficulties than others. If you search up Lexus car information on the internet, you'll see that most reports rate them as reliable.
In the 2017 J.D. Power Vehicle Dependability Survey, the brand tied with Porsche for reliability. Even their Reliability Index is amazing, with them beating out other companies, including luxury products, to come in sixth place on a list with over 40 spots.
Reliability Of Lexus Vs Other Luxury Brands
The luxury automobile market is highly competitive, with manufacturers such as Porsche and BMW dominating. But, when it comes to dependability, Lexus wins. In terms of dependability, Porsche has given Lexus some competition throughout the years.
However, Lexus took first place in the 2021 Automotive Reliability Report, with Toyota coming in second. Mazda was ranked first in the Reliability Report last year and third this year, due to the Mazda 3's issues with climate control and in-car electronics.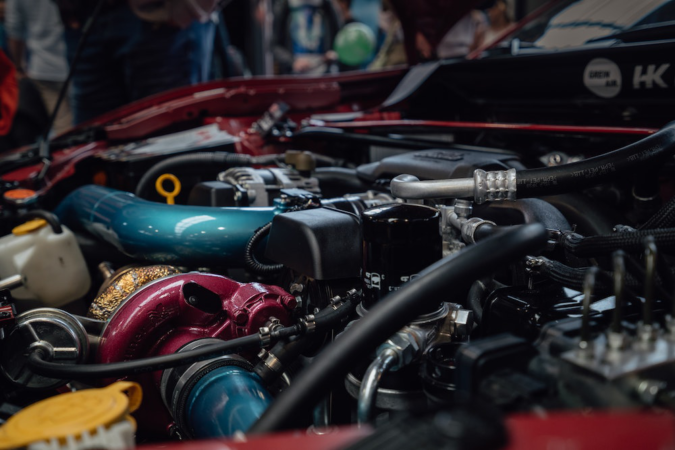 Furthermore, according to CR members, the Lexus GX SUV is the most reliable automobile overall. Users of the last three model years of GX SUVs reported no issues. In this year's rankings, all Lexus vehicles received average or better ratings. The UX is the only model to receive an average rating.
Lexus has also received numerous durability and dependability accolades from JD Power throughout the years. Luxury vehicles can be costly to maintain, and many of Lexus' German competitors are intimately familiar with their service centers.
Simply said, Lexus vehicles are the most dependable premium vehicles on the market. The Japanese workmanship and desire to build reliable cars is the cause for such high ratings in reliability surveys.
Cheapest Lexus
The Lexus UX is the company's smallest and most economical SUV. Despite its polarizing exterior design, this subcompact-luxury SUV is genuinely upmarket on the inside. With more standard amenities than competitors like the Audi Q3, BMW X1, and Mercedes-Benz GLA class.
The Lexus UX is ideal for anyone looking for a small crossover with luxury features at a premium price. Unfortunately, that audience is small, especially given that several competitors offer higher seating positions, more spacious cargo areas, and higher tow ratings.
While the UX is less expensive than most luxury options, it is less functional and significantly less powerful. With its slow acceleration and gruff engine sounds, it doesn't actually hold up really well against competitors. Because of its standard all-wheel-drive system and greater fuel economy, we believe the hybrid UX250h is the one to get.
Given its position at the bottom of the Lexus hierarchy, you may anticipate the UX to be lacking in feature content. Even in the lowest trim, the UX 200 comes loaded with features. This puts it in good stead against entry-level luxury rivals like the Mercedes-Benz GLB and BMW X1. However, it lacks interior capacity in comparison to those two.
Most Expensive Lexus
The top-end Ultra Luxury model of Lexus's flagship LX 600 SUV is the most expensive Lexus on sale now. The LX has been redesigned for 2022. The new fourth generation is called the LX 600 replacing the previous LX 570 generation.
The LX 600 Ultra Luxury changes the LX 600 from a family-friendly SUV to an upscale cruiser. The center seat in the second row, as well as the entire third row, has been removed for an exceptionally luxurious travel experience.
The LX 600 is powered by a 3.4-liter twin-turbocharged V6 engine producing 409 horsepower and 479 pound-feet of torque. Four-wheel drive is standard, as is a 10-speed automatic transmission.
This engine was first seen in the new Toyota Land Cruiser, which is what the LX 600 is based on. On the road, the twin-turbo V6 delivers plenty of power while being refined enough for a luxury vehicle like the LX.
The interior of the new LX has been given a sleek and luxury makeover. A large center console between the front seats creates a pleasant cockpit setting. The LX has a high-end appearance and a luxurious feel. Thanks to the quilted leather seating, leather-wrapped dashboard, wood trim, and smoked-chrome highlights.
The top-spec Ultra Luxury variant is only available in a four-seat configuration. It comes with dual captain's chairs in the back separated by a center console. It also comes equipped with rear-seat entertainment displays, wireless smartphone charging capability (to find out more, check out our guide on how to sync my phone to my car), and specifically developed seats for maximum comfort.
Lexus Vs Toyota
Toyota and Lexus are both manufactured by the same company, Toyota Motors. That is why they share several elements, such as engines and other underpinnings. Nonetheless, they have distinct qualities that set them apart.
One noticeable difference is how people regard you. It's more striking to ride in a Lexus than to buy a Toyota because the former is connected with wealth. This is due to the luxury image Lexus has built over the years. The brand has a larger part of the cake in terms of brand advertising, performance, appearance, and customer service.
Toyota, rather than being a luxury brand, is noted for its dependability, fuel efficiency, and practicality. Most low- and middle-income Americans rely on it as their daily driver.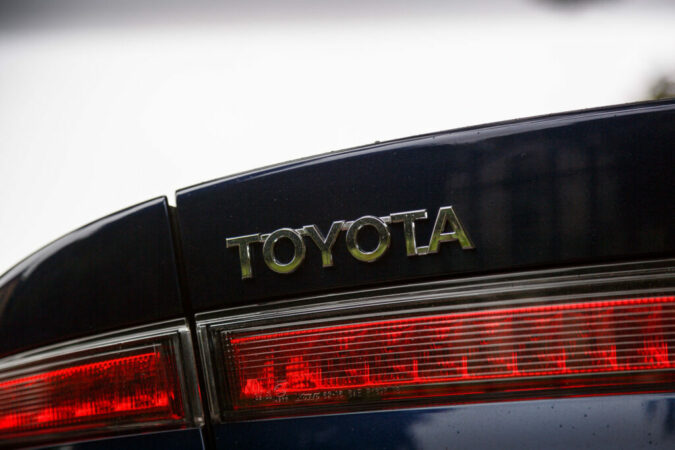 Toyota and Lexus automobiles are equipped with high-quality engines that have a long service life. They are solid bets if you want cars that do not need to be repaired frequently. However, Lexus vehicles, frequently contain expensive features that are too performance-oriented to fit into the Toyota brand.
What is evident is that both Lexus and Toyota vehicles can endure a very long period. In fact, user reports reveal that both the Toyota and Lexus may travel up to 300,000 miles between repairs.
Finally, while choosing between a Toyota and a Lexus, durability is unimportant. However, we can tell you that the Toyota Sequoia and Lexus ES are the most durable. Your budget should be considered while deciding between a Lexus and a Toyota. And perhaps your preference for luxury.
Acura Vs Lexus
Acura and Lexus, two luxury Japanese brands, have evolved into two legitimate competitors in the US market. Both of these brands have distinct positions in the luxury vehicle sector. Both automobile manufacturers have a wide range of models and each brand has its own set of advantages and disadvantages.
Lexus is more concerned with luxury, while Acura is the clear winner in terms of performance. More Acura models compared to the Lexus lineup take sportiness and performance to the next level. Any Lexus vehicle that is comparable to Acura in terms of performance will cost you extra for a better trim and other upgrades.
The fuel consumption figures for Lexus and Acura's regular front-wheel-drive models are the same. When both brands are upgraded to all-wheel-drive, Lexus comes out on top with a one-mpg boost in fuel economy.
Acura is the ideal choice for serious luxury automobile enthusiasts who value superb handling and high performance. Choose any Acura model if you require a comprehensive set of safety and convenience features at an affordable price.
Lexus is a well-known name in the premium automotive industry. The brand is most closely associated with luxury and refined aesthetics, followed by performance and status. If you want the most elegant, dependable, and comfy luxury car, go with Lexus.
Why Should You Buy A Luxury Car From Lexus?
Lexus has a reputation for being as reliable as new and used cars. Many owners keep their Lexus for a long time because of its unrivaled dependability. A certified used Lexus has the same elegant feel and reliable performance as a new one. Hence, used-vehicle purchasers won't be missing out on the refinement of a brand new automobile.
Lexus vehicles have a high resale value. So, when the time comes to upgrade to the latest model of your favorite Lexus, you may be able to recoup some of your investment. The Lexus GS and Lexus ES models are among the top ten longest-lasting luxury automobile brands in the United States, out of an estimated 260 car models.
This is a fantastic testament to the Lexus brand's endurance as well as the premium experience that can be obtained with such a purchase.
Facts: Lexus Cars Reliability and Common Issues
Lexus cars are considered reliable and are ranked high in most reliable consumer reports, coming in at number 6 out of over 40 spots in the ReliabilityIndex.
Toyota creates the Lexus brand, known for its dependable vehicles that last long, but they are not the cheapest cars to maintain due to their high-quality engines.
The Lexus IS scored nearly 99% regarding reliability, with the least number of reported issues, making it one of the best models from the brand.
The Lexus GS is another reliable model, with low repair costs and seamless performance as long as it is correctly maintained.
The Lexus LS is a more expensive model than others on the reliability list but offers impressive specs, including up to 416 horsepower from its 3.5L V6 engine and up to 33 mpg on the highway.
The Lexus RX is the least reliable model and has had issues with the drivetrain, oil leaks, and the braking system, among others.
Common issues with Lexus cars include cracking dashboards, power steering rack leakage, issues with the water pump, check engine light problems, and oil leaks.
Most of these common issues appear in high mileage cars, and there is not one single issue that all Lexus cars share.
Lexus cars are considered reliable, affordable, and have lower repair costs and fewer issues overall for a luxury brand.
Lexus cars come from Toyota, a trusted carmaker known for its sturdy engines and high-performance handling and steering, and Lexus takes that innovation and design to the next level.
Conclusion On Is Lexus A Luxury Car
Lexus has long been branded as a luxury brand that does nothing to thrill its customers. Some complain that they are uninteresting to drive and that their designs are not strong or bold enough. Lexus is well aware of this and has worked hard to improve its image.
Lexus has been around for nearly three decades and knows how to build a luxury vehicle. The LS was their very first prototype of an automobile, and its success put them on the map. Lexus is experiencing a resurgence. We're seeing great designs and impressive performance metrics.
Lexus recognizes the need of remaining relevant in the luxury sector as sales continue to climb. From your grandmother's Lexus, they've come a long way. As a result of Lexus's distinctive look and great performance, they've been grabbing attention. Lexus is challenging the traditional luxury supremacy more than you realize. Let's look forward to seeing
FAQs On Is Lexus A Luxury Car
If you're curious to learn more about is Lexus a luxury car, our FAQs here might help…
Who Makes Lexus
The Lexus brand is headquartered in Japan, and while it is owned by Toyota Motor Corporation, it operates as a separate organization.
Who Owns Lexus
Lexus is owned by Toyota Motor Corporation, a Japanese multinational automaker based in Toyota City, Aichi, Japan. Toyota is one of the world's major automakers, producing over 10 million automobiles every year.
How Much Is Lexus
The prices range from roughly $35,000 to $95,000. As previously noted, Lexus' pricing approach distinguishes it as a luxury brand. Lexus has a higher pricing point than brands like Acura or Buick, which helps it stand out.
Where Is Lexus Made
Lexus is primarily based in Japan, with big manufacturing plants located in Chūbu and Kyūshū. However, Lexus models are now manufactured in numerous sites in Japan, Canada, and the United States.
Is Lexus Japanese
Lexus is the luxury division of the Japanese automaker Toyota. It is the most popular premium car brand in Japan, with vehicles sold in more than 90 countries and territories.
Is Lexus A Good Car
Lexus is a high-end automobile manufacturer. They make dependable and comfy vehicles that provide a smoother ride than the competition. Lexus vehicles are also fuel-efficient, eco-friendly, and have a high resale value.
Are Lexus Reliable Cars
The quick answer is that Lexus vehicles are quite reliable and dependable. For several years, they have consistently led the most reliable lists, including AutoExpress and J.D Power. Consumer Reports have placed them first for reliability. Each of their models has scored above average in this category, which is quite an accomplishment.
Do Lexus Hold Their Value
Lexus is the epitome of great resale value, and their automobiles just do not depreciate as much as their competitors. The list of best luxury vehicles for value retention reads like a who's who of Lexus' brand lineup. Buy a Lexus if you want a new automobile that will maintain its value.