The Land of the Rising Sun has made bountiful contributions to the automotive world. From practical economy cars, dependable SUVs, to powerful tuners, the Japanese automakers have done it all. Yet, when shopping with the Nippon brands, only a few names appear… Toyota, Honda, Mazda, Nissan, Subaru, Acura, or Lexus. What about Mitsubishi? One does wonder, is Mitsubishi a good car brand?
I swear, I'm not going to be upset about them not making a Lancer Evo for today. But as a whole, it does appear as though Mitsubishi is gradually becoming side-lined. Just a quick peek at their website tells us they have a very limited model range. Many of which, at a quick glance, aren't immediately appealing compared to what you might get with its competitors. For a similar price, mind you.
Then, you hop over to Consumer Reports, which has long been regarded as one of the most trusted publications for insight into any car you can find. Reliability, performance, value, desirability, and all that you need to know are there. It doesn't seem as though they like Mitsubishi, either. So, what gives? Are these conclusions on Mitsubishi unnecessarily harsh? Moreover, is Mitsubishi a good car marque?
How Did Mitsubishi Came To Make Cars For The Good Of The USA?
Before we get into whether or not Mitsubishi is a good car manufacturer, we ought to look at how it got here. How did Mitsubishi arrive on American shores? Prior to its arrival State-side, Mitsubishi had a glowing backstory. In 1917, they made the Model-A, the first mass-produced car in Japan. Later, it involved itself by crafting the world's first wind tunnel-designed car, and the genesis of electric cars.
They took part in racing, from the Grand Prix to the Dakar. Who can forget the iconic Lancer Evo, or the all-conquering Pajero? Mitsubishi was also at the forefront of automotive technology, as well. It made the first car with electronically-actuated adaptive suspension with the Galant VR-4. The brand programmed the first production-ready traction control system and amazingly fuel-efficient engines.
Mitsubishi is also the one behind building some of the world's most performant and capable AWD drivetrains around. Even Porsche once had to license tech from Mitsubishi. It wasn't a surprise that this prowess led them to enter the North American market in 1982, with the Tredia, Cordia, and the Starion. Keen on satisfying American buyers, they then engineered the Mighty Max, their first pickup truck.
By the 1990s, Mitsubishi became the fastest growing brand in the US. By the turn of the millennia, it sold over 345,000 cars. A landmark period for Mitsubishi, now free from the shackles of Chrysler. The appeal for a Mitsubishi was certainly there. Folks could get cars that weren't just cheap. But, they're well-made, solidly built, with (relatively) incredible performance, and a great assortment of tech.
Where Are They Now… Is Mitsubishi Crafting Good Cars As Usual?
The 2000s were a hit-and-miss for Mitsubishi. They unveiled the infamous "0-0-0" financing package for would-be customers. In other words, 'zero-percent down, zero-percent interest, and nothing per month', where repayments are deferred for 12 months. This plan backfired spectacularly, to say the least. While the goal was to up Mitsubishi USA's sales to 500,000 units, it had the opposite effect.
Credit-risky buyers defaulted, and Mitsubishi was left holding the bag on thousands of cars that they were paid nothing for. Mitsubishi got into trouble with numerous recalls, and their new models were a mixed bag. At least, the Outlander, Eclipse, and Lancer came along to save the day. As the 2010s came, Mitsubishi was on the rise again. 2015 saw them selling their 5-millionth vehicle in the USA.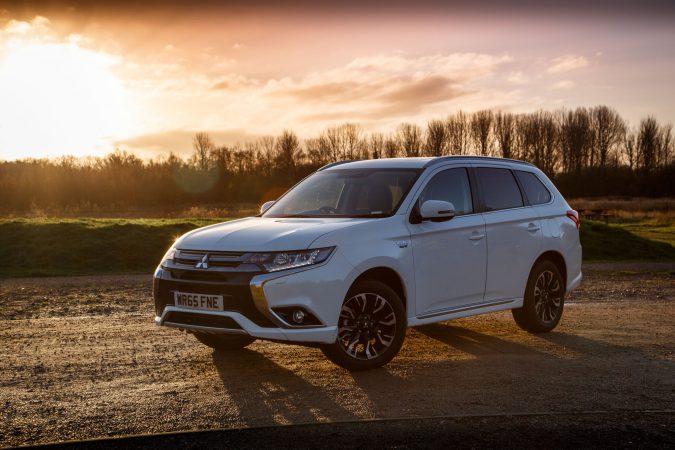 While I'm still upset that they canned the Lancer, the rest of Mitsubishi's line-up were raking in cash big time. The Outlander remains to be their top-seller, with other marques like the Mirage and the (now an SUV) Eclipse Cross adding to their coffers. For a moment, Mitsubishi was almost back on top once again. But this wasn't to be, as they continually declined in sales leading up to the 2020s.
There has even been speculation that Mitsubishi is planning to withdraw from their North American market (including Canada) entirely. The reason… Poor and lackluster sales. This is visibly true if you take a quick peek at their sales records. The late 90s and early 2000s saw Mitsubishi sell more than 300,000 vehicles every year. In the entirety of 2020, they sold a markedly decreased 87,000 vehicles.
Does Mitsubishi Make Good Cars Still, And What Happened?
As you pop-open Consumer Reports and head over to see what they – and their readers – think about Mitsubishi's cars, you're greeted with this introduction…
Mitsubishi recently became part of the Renault-Nissan-Mitsubishi Alliance. It has a limited product line entirely focused on SUVs—with the uncompetitive small Mirage as the exception. The brand also offers the underwhelming Eclipse Cross crossover. Every one of its models is an also-ran in our road tests, scoring near the bottom of their respective categories.
Ouch. Not entirely a report filled with confidence, eh? And, remember that countless potential buyers are subscribed to Consumer Reports to learn more about a certain product. This conclusion leaves a terrible mark on the brand, and how folks perceive Mitsubishi as a whole. So, what has happened in the years since? To be fair, this poor reception isn't exclusive to just Consumer Reports.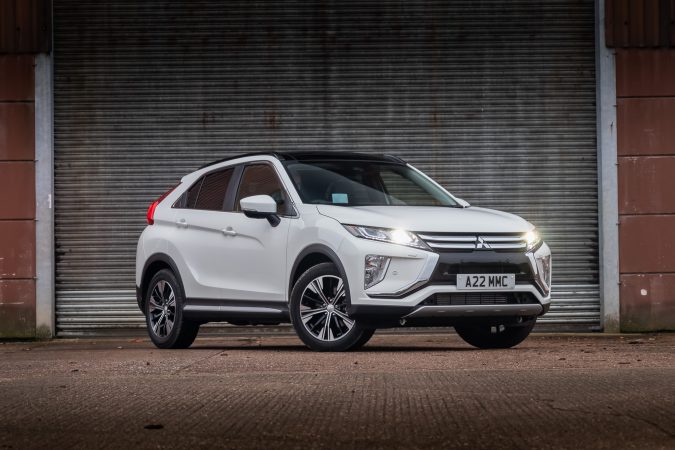 Not many critics and reviewers are all too fond of the new Mitsubishi. The Outlander, their best-seller today, is among the worse offenders. It summarises quite well what the experts think of Mitsubishi's current line-up… It's meh, with nothing spectacular on offer, has had a rough patch with reliability, and you can certainly find something significantly better elsewhere of the same money.
So, is Mitsubishi a good car brand? Just for a spot of context, here's a speedy and shortened round-up of what publications think of the Outlander…
Why Don't The Experts Think That Mitsubishi Is A Good Car Marque?
U.S. News ranks the 2019 Outlander's reliability at a poorly 2.5 out of 5, and an overall score of 6.2 out of 10. They didn't like the engine, and the seats are quite cramped for a big SUV-slash-crossover.
Car And Driver concluded that the 2019 Outlander is "a lukewarm option in a boiling-hot compact-SUV market". They chastised the Outlander for its dull styling, cheap interior, and woefully outdated infotainment system. It does get top-marks for safety, at least. However, most of its rivals could also score similar results.
The Insurance Institute for Highway Safety (IIHS) gave the Outlander a Top Safety Pick. It once again highlighted its abilities for offering good protection for both passengers and pedestrians alike. That said, they gave the Outlander a very average 3 out of 5 for customer satisfaction. Worse, it scored a dismal 1 out of 5 for reliability.
Consumer Reports tested the 2018 Outlander, and advised readers to go ahead and "skip the low-scoring Outlander altogether". The Outlander failed to impress anyone, so here's a takeaway from Consumer Reports:

Acceleration, Transmission, Fuel Economy, Cargo Space, Cabin, Comfort, and Convenience scored a 3 out of 5.
Rear-Seat Comfort, Braking, Front/Rear Access, and Usability scored a 4 out of 5.
Climate Control was a sole breakaway winner for the 2018 Outlander, scoring 5 out of 5.
Routine Driving and Emergency Handling scored a low 2 out of 5.
Third-Row Access scored an even lower 1 out of 5.
Its pros included a long warranty, abundance of usability and practicality for the money, as well as a standard 3rd-row seating.
The cons, however, were more extensive. It covers the Outlander's poor handling and performance outright, with a dated cabin, unreliability, and a rackety engine.
If Not Good Cars, Do Mitsubishi At Least Sell Reliable Ones?
Okay, so maybe the Outlander alone didn't do all too well. This should be concerning for Mitsubishi, as the Outlander makes up a huge chunk of its profits. If customers are scared out of an Outlander, this spells trouble for the brand in its entirety. With that in mind, what if we look at their entire portfolio? Is Mitsubishi a good car builder when the rest of its line-up is concerned? Mmm, not really.
JD Power's 2017 Dependability Survey put Mitsubishi in the bottom 7th place. The overall average is 156 problems per vehicle. With Mitsubishi, they found a worryingly high 188 problems per vehicle. In fact, Mitsubishi hasn't won a single JD Power recommendation since 2000.
Consumer Reports nominated Mitsubishi as the worst of Japan's carmakers in 2016. For comparison, their line-up averaged the lowest road-test score among the Japanese brands, with a low score of 46. Overall, it ranked a dreary and decidedly uninspiring 51 out of 100.
WarrantyDirect's surveys noticed that a whopping 43.55% of issues with the Outlander concerned its engine. Meanwhile, braking-related problems accounted for 20.97% of reports from owners. Besides that, the gearboxes can fail prematurely, as the paint starts peeling off. The rest of Mitsubishi's line-up also received low marks for reliability.
The only bright spots with WarrantyDirect's insights are the Colt and the Lancer. Both remain to be the most reliable Mitsubishis, with the Lancer scoring a high 4.5 out of 5 for dependability, which is solely responsible for bringing up the brand average in reliability for Mitsubishi. Unfortunately, the Lancer and Colt are no longer in production, and could only be found on the second-hand market.
Why The Low Scores On Is Mitsubishi A Good Car Maker?
We'll soon enter a new year, and Mitsubishi might have a chance to reclaim its lost glory in 2022. For now, though, we'll have to contend with what experts at publications like Consumer Reports have to say about Mitsubishi from last year. Early on in 2021, Consumer Reports released their annual report card to see how automakers have fared in the year prior. Mitsubishi's 2020 hasn't been great.
Remember, Consumer Reports tests a brand's entire line-up to form a solid conclusion for its report card. Only then, could a trustworthy aggregate rank for all of a marque's offerings within that year be created. This includes looking at how reliable the cars are, and if owners have been satisfied with them so far. How do they perform on the road, are they usable, or how do the safety scores look?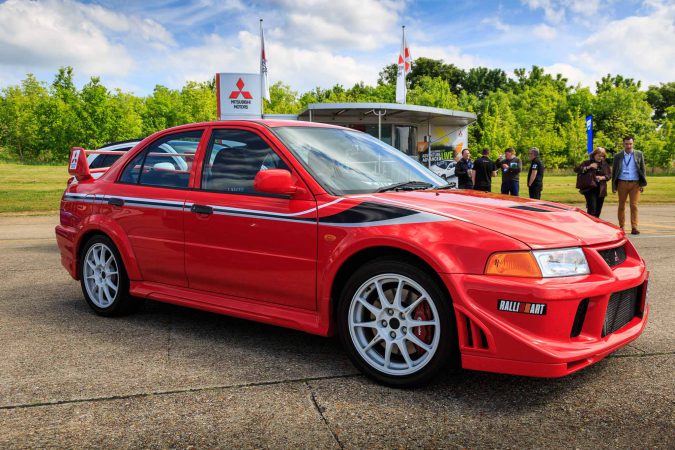 There's a tiny glint of good news for Mitsubishi, still. In CR's 2020 annual reports – looking at 2019's cars – Mitsubishi scored dead last among more than 30 automakers. For 2021's report – looking back at 2020's cars – Mitsubishi hopped to 30th place out of 32 brands. The primary cause which dragged them so low was their road test scores, which were far below average.
It's not as though Consumer Reports has been skimping on these tests, either. It encompasses more than 50 individual assessments about how a car performs on the road. Here are just a few of the major criteria that goes into CR's road tests:
Acceleration, from 0 to 60mph
Braking, in both wet and dry conditions.
Gearbox shift quality and performance.
Handling in both routine day-to-day driving and emergencies.
Ride comfort, such as cabin noise and road compliance.
Usability, like intuitive controls and interior access.
Turning circle and maneuverability.
Cargo capacity, both passengers and luggage.
Fuel economy and emissions.
Consumer Reports' 2021 Report Card On If Mitsubishi Is A Good Car Producer, In More Detail
With those aspects in mind, is Mitsubishi a good car manufacturer for 2020? For the road tests, they managed a paltry 48 out of 100. The second-lowest at the time was Jeep, at 58 out of 100. Not one of the Mitsubishis tested received any recommendations for 2020. The worst offender, notable worse than either the Outlander or Eclipse range, was the 2021 model year (for 2020) Mirage.
Acceleration scores were a miserable 2 out of 5. Going from standstill to 60mph took a very relaxed 12.1 seconds.
The transmission was proven to be unresponsive, which shifts gears harshly and erratically.
Its brakes were equally poor, which lacks feedback and can't manage sudden braking all too well.
Interior quality felt cheap and plasticky, which also proved to be uncomfortable to be in.
Nevertheless, Consumer Reports did acknowledge that the Mirage, comparatively speaking, is not so bad given its price. For an MSRP of around $15,000, Mitsubishi's entry-level model provides sufficient quality given its cost, with modest practicality and usability all-around. Moreover, it did well for fuel economy, with a respectable mileage of 43mpg (highway), improving its bang-for-buck qualities.
The Eclipse and Outlander scored slightly better, but not adequately so to lift Mitsubishi's prospects. They both scored quite low down in the road tests, as well. We've written up an extensive list of the Outlander's problems throughout its lifespan, with the 2014 model year being the worst. However, there's hope that the all-new fourth-generation Outlander for 2021 may see major improvements.
Do The Reviews Reveal Some Hope That Mitsubishi Is A Good Car Brand?
Is Mitsubishi a good car brand for its current line-up, regardless of what the reviewers say? Granted, we all have a subjective take on cars, as they fit each person differently. Some of you might have a sense of nostalgia for the old Mitsubishi. Others, meanwhile, may like the affordable prices and its long warranties. If we have to summarise them all in a nutshell, how do they perform?
Currently, Mitsubishi sells just 6 models in the US, compacted into the Outlander, Eclipse, and Mirage nameplates. These are the Outlander, Outlander Sport, Outlander PHEV, Eclipse Cross, Mirage, and Mirage G4. Here's what we think of each one, generally speaking:
2022 Mitsubishi Outlander – Starting Price Of $26,095
The all-new fourth-generation Outlander (related to the new Nissan Rogue) is a standout among Mitsubishis as of today. We're looking at a handsome and distinctive SUV that marks a gargantuan step-up in new features and improvements from the outgoing Outlander. For once, Mitsubishi has an SUV-crossover that folks might desire to get based on its merits and performance, besides its attractive pricing.
For a big SUV, the new Outlander handles surprisingly well, keeping itself neatly poised on the road. The cabin is suitably well-appointed, and it actually carries some up-to-date technologies. Although, the third-row seating is puny, suitable only for small children. Moreover, the powertrain isn't all that great, as the engine is somewhat lethargic. This is then paired with a soulless CVT transmission.
2021 Mitsubishi Outlander Sport – Starting Price Of $21,445
Unfortunately, it can only get worse from the redesigned Outlander. The Outlander Sport sits a step down as a smaller version of the big, top-of-the-line Outlander. It hasn't yet been updated, and it's telling of how poor the old Outlander was. The 2021 Outlander Sport does at least offer you a lengthy and thorough warranty coverage. Additionally, active safety systems come as standard.
The all-wheel-drive system is not that bad either, given its rivals. With that being said, the rest of it is unspectacular. The interior is similar to the old Outlander, in that it's very cheaply made and tacky. It feels like it came from a vehicle much lower in the price bracket. The handling, performance, day-to-day usability, and everything else about the Outlander Sport is nothing to shout about.
2021 Mitsubishi Outlander PHEV – Starting Price Of $36,995
Alas, we've stumbled on another relic of the past. We've yet to see a new PHEV variant of the newer Outlander. So, we're stuck with the outgoing Outlander for its foundations. Back when it launched in 2013, some thought this was the rejuvenation of Mitsubishi. There was certainly some hope, as the Outlander PHEV was the best-selling plug-in hybrid SUV worldwide by 2018, with 200,000 sales.
The hybridized powertrain is refreshingly sprightly, with enough power to haul it around at speed. It offers plenty of great regenerative braking, which is highly tunable. It lacks the third row of seats, but this comes with the benefit of enlarged cargo space. The caveat here is that the Outlander PHEV isn't as efficient of a hybrid as some of its competitors. Plus, it's quite a hefty price tag to pay.
2022 Mitsubishi Eclipse Cross – Starting Price Of $23,695
Another proof that Mitsubishi is slowly crawling back up is the updated Eclipse Cross for 2021. It sits somewhere between the Outlander Sport and Outlander as a sporty compact crossover-SUV. And it does exactly what it says on the tin. Performance-wise, the Eclipse Cross isn't remarkable, but it can haul itself okay enough, and handle the corners rather well. That's without sacrificing comfort, too.
Despite how raked the roofline is, you do still get a lot of cargo space. In addition, you're rewarded the long warranties that are typical of today's Mitsubishi. The downside is that fuel efficiency takes a huge hit, though its acceleration is mostly just sufficient. As bold as the exterior might appear, the base model variants are far too basic. Expect the same cheap interiors and no-frills experience.
2021 Mitsubishi Mirage – Starting Price Of $14,295
This is technically Mitsubishi's entry-level model and is by far their cheapest vehicle. The Mirage was always designed for the price-conscious buyer. They want a brand-new car that they could get at a showroom but doesn't cost a fortune. It's roughly a 50% discount from its big SUVs, but it's not as though everything's too bad. As per usual, you're buying Mitsubishi's charitable warranty.
The three-cylinder engines are uber-fuel-efficient, and for a car of its size, you get a surprisingly large interior space. Nonetheless, you're getting a very, very slow car, which is fitted with an unrefined and uninspiring powertrain. Moreover, the entire car feels cheap, which is expected for the price you pay. At this point, you're probably better off spending that money on a used car instead.
2021 Mitsubishi Mirage G4 – Starting Price Of $15,295
For $1,000 more, you could get the sedan version of the Mirage. Despite this premium, however, it remains to be one of the cheapest cars that you can buy brand new today. Warranty, expectedly, is fantastic, as is the efficient three-cylinder engine. A pleasant surprise is the amount of standard kit and fitment you get for the money. With that said, it's not entirely a satisfying car to drive.
The powertrain is just as rough and crude as it was in the hatchback version. It desperately needs a tad bit more power, which it always fails to deliver. If you're looking for modern driver-aids or other assistance systems, the Mirage offers you none of these. Both the Mirage and Mirage G4 are just as basic as a car can get in the 21st-century. Buy only if you're accepting of compromises.
Mitsubishi Cars: Performance, Reliability, Cost, and Safety
Mitsubishi's performance results are mixed, with some models offering good performance and some not.
Recent Mitsubishi releases seem to be doing well overall, but the newer models haven't been road-tested as thoroughly as older releases.
In terms of reliability, Mitsubishi is mostly middle of the road with some models better than others and some worse.
Mitsubishi vehicles tend to be on the more affordable side, and their lower prices help them compete in a crowded vehicle market.
Mitsubishi vehicles are typically easy to maintain and use standard parts configurations, making them affordable to maintain.
Regular maintenance is a must for Mitsubishi cars, but they don't tend to need anything extra unless you're in an accident or particularly hard on your vehicles.
Mitsubishi models often have recalls shortly after release, but the company has a good track record of doing right by customers affected by a recall.
Mitsubishi has gotten good reliability ratings recently, with RepairPal.com rating it as the 6th most reliable brand out of 32 brands.
Mitsubishi vehicles are generally considered safe, and more recent releases are doing well in safety ratings.
Overall, Mitsubishi offers good cars at good prices, but consumers should do their research and choose one of the more reliable models to avoid checkered pasts.
Final Thoughts; Is Mitsubishi A Good Car Brand That You Can Trust?
In summation, is Mitsubishi a good car marque that you can trust with your cold-hard cash? Well, it depends. If you just need a functioning vehicle that doesn't fuss about ferrying you from A to B, then Mitsubishis are dependable enough. They're decently practical, usable, but are devoid of extravagant nice-to-haves that most other carmakers include. Don't expect anything fancy for what you get.
They're not the most refined vehicles in the world, but at least they have sticker prices that are proving to be highly competitive. Folks are still flocking in droves to get an Outlander, as bold and distinctive as the new ones are. They're a marked improvement and show signs that Mitsubishi is heading back on top of its game. Granted, its rivals – for almost similar prices – do offer a heck of a lot more.
But what do you lose when you pick Mitsubishi instead of a comparable Honda, Nissan, or Toyota? A great place to start is just how uninspiring and dull it feels to drive. Again, it's transportation, with no remarkable traits whatsoever to speak of. Combined with its compromises, there's questionable reliability, albeit it's backed by a fantastic warranty. Do tread carefully with these Mitsubishis.