So, have you been looking for a way to get rid of your old car? You saw a Peddle ad and you are asking yourself is Peddle legit? And, are they a trustworthy brand, or are they scammers that will take your car and not pay?
Let me tell you if you want to get rid of your car, Peddle is one of the better options. Because not every company wants to buy junk cars. Most of the companies that buy used vehicles are looking for well-maintained cars. Cars that still have some value in them and they want to use these cars in order to resell them.
But not Peddle, as they claim, they will buy almost anything from you. No matter how beat up your car is. But that puts a small amount of doubt on your mind if they are a real company, is Peddle legit?
Well, we will discuss that in this article and more. We will learn what Peddle is, and then we will see how they are doing their business and we will learn all of the steps that are involved in selling a car to Peddle.
In the end, we are also going to take a look at some alternative ways of selling your car. Also, we are going to share some of the best tips when selling a car, in order to get the most out of it. So, if you are interested, follow along till the end. Because there will be a lot to cover!
Peddle
Peddle is a website where you can sell your old car. What makes Peddle so special? Well, they claim that they would buy anything that has four wheels (fun fact, go check out our guide on how many wheels are there in the world and are there more doors than wheels, as well as how many wheels are in the world, in addition to are there more doors or wheels in the world).
As they claim, it doesn't matter the shape of the car at all, you just sell them the car. After a day or two, they will be at your door and will pick up the car.
This is very hard to believe at first and many people are asking themselves the question, is Peddle legit? They are a legit company. Everything in their business is legitimate and their service is as described on their website.
What Is Peddle
Peddle is a good option if you want to save some money and time. Whenever you decide to sell a car, you first need to make a posting and then publish it on a local sales website, Craigslist, eBay, or other places that are dealing with buying and selling cars.
But not with Peddle, with Peddle you will not face the same frustrations when you are negotiating with people. No haggling at all. Haggling is basically the process of buying or selling for a better price. Everyone wants to get a deal for cheap. So, if you don't like hagglers, Peddle is the right choice for you. Because with Peddle, you get the offer right away.
Peddle claims that they have bought a total amount of cars worth tens of millions of dollars and they are buying thousands of cars across the US, each month. Everything you need is access to the internet and a Peddle account.
Peddle vs CarMax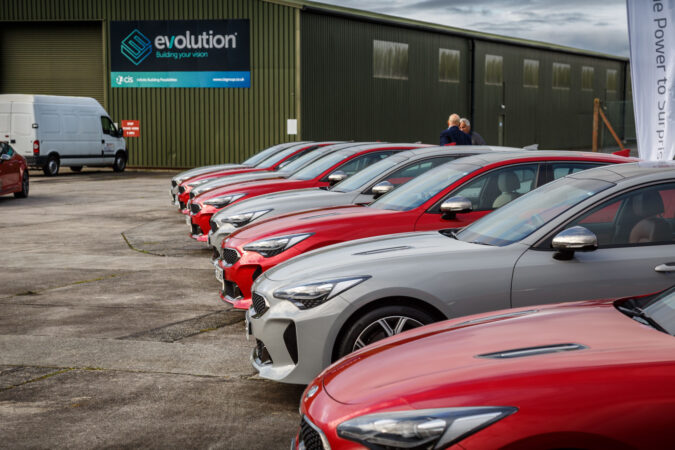 We can say that they are pretty much alike, but CarMax is a bit different than Peddle. With CarMax, you need to take your car to one of their locations in order for it to be inspected. They will thoroughly inspect every corner of your car and then will give you an offer based on that.
With CarMax, there is still a process and that is taking your car to their location. And what if your car doesn't run? You could try to sell to them. However, their offers are very low if the car is in a bad condition. Some people are having issues even if their cars are in perfect condition.
There are plenty of videos out there where people are taking their cars to CarMax for inspection. And most of them get disappointed with their offers. They usually get a below market value for a good and serviced vehicle, and for some people that is not acceptable.
With Peddle, on the other hand, you don't have to be at their location. You sell your car to Peddle right from your computer (also, fun fact, go check out our article on how to sell cars in GTA 5). And then they make an appointment to come and pick up your vehicle. Really simple process. Peddle is good if you have a car that doesn't run and you want to get rid of it right away with no complications. That's why Peddle is legit and is doing its job perfectly.
There are a ton of happy customers out there, and some of these experiences we are going to share in this article. Just for you to know that Peddle means business.
Peddle Sell Car
In this section, we are going to describe the whole process of selling your car to Peddle. We are doing this to clear up some things, so you will not keep asking yourself is Peddle legit? Everything you need to know from start to finish will be here and you don't want to miss it.
Step 1
Go to Peddle.com. Or just google it and it will be one of the first results that will appear. Open up the website.
Step 2
After you open Peddle website you will have a button that says "Get an Offer". Click on the button.
Step 3
After you clicked on the "Get an Offer" button, a form will open for you, and here you will need to insert all the necessary data in order to get an offer from Peddle.
Step 4
Go through the form. The first thing you need to do is to insert the production year of the vehicle, the make, and the model. This is important and this information needs to be correct. You also have the option to search by VIN. This is probably the easiest way to get an offer since the VIN is unique only to your car.
Step 5
The next step includes some questions that Peddle will ask you about the condition of the vehicle. Some of these questions include, is this car in running and driving condition? Does it have any damage to the body? The condition of the interior? Is it a flood car? What type of title does it have? And more.
Make sure that you answer these questions correctly and don't lie to them. Because when they will come and get the car, they will check it out if it's really that car that you described.
Step 6
Step 6 is simple. After you finish the online form, you will get an instant offer from Peddle. And depends on you if you want to accept the offer and take their money for your car. Since cars on Peddle are sold mostly damaged cars you cannot expect a lot to be honest. But maybe you will be lucky, you never know.
If you accept their offer you fill up the form and send them your info with your address.
Step 7
After a few days, Peddle will call you and will arrange the collection. They will pick up the car and pay you the money. Easy peasy.
This is a fairly simple process to get rid of a vehicle. Especially if it's a beater that you want to sell or some other damaged vehicle. You don't have to waste your time. Just get an offer and get rid of your car.
Just take note that you need to have your VIN and your title because you cannot sell a car without a title in most states. Some states are accepting a bill of sale but not every state does this. So, when you plan to sell your car, please get more informed about the selling process and its positives and negatives.
Peddle Reviews
Like every business, Peddle has some user reviews. On Trust Pilot, they have 4.8 stars out of 5. And that is data gathered from 73,000 users of the site that have left a review on Peddle. So, if you are asking if Peddle is legit, you can check out online sites that have reviews at certain companies such as Peddle, and people over there are sharing their experiences.
In this article, we are going to share some of the experiences that some customers had with Peddle. Some of them are positive and some of them are negative. Just for you to have some perception on what to expect from Peddle. But remember they have 4.8 stars overall, which in other words is an excellent experience.
Is Peddle Legit: Positive Experiences
One customer said that he was very pleased with the services. He reported that the overall communication with Peddle's staff was excellent and fast. He also added that he was extremely happy that there is a company like this that allows you to sell your vehicle so easily.
Another customer has praised the online site and its simplicity of use. Everything was laid up correctly and the site leads you through the whole process to get an offer on your car. He also praised the communication and the overall speed of the deal which was concluded in less than 2 days.
There were also customers that were extremely happy with the offer they got. They expected less but in the end, they got a lot more from Peddle. They reported that they would recommend this service to their friends and family.
Is Peddle Legit: Negative Experiences
Some customers had a bad experience with their dispatch system. The driver got the wrong telephone number from the dispatcher and the driver went to the wrong place. And this went on for a few days until things got resolved. Some people are just unlucky and things like this can happen when you are selling a car. Remember that they are buying thousands of cars each month and mistakes can occur. Especially if there was some inexperienced dispatcher.
Another customer had trouble with the scheduled pick-up as well. Peddle missed the pick-up at the vehicle at the agreed time and they rescheduled it for two weeks later, but the tow driver showed earlier.
The customer had some comments on the communication with the company and I completely understand them. Still, there are some situations like this. This also depends much on the dispatcher that is taking this order and also the driver. Some drivers are more communicative and professional than others.
These reports tell a lot about Peddle and answer all of the questions like is Peddle legit? There is a lot of proof for Peddle's business of buying cars online. You can just search "Peddle Reviews" and you will get a ton of feedback that is left from the customers during these long years of Peddle being on the market buying cars.
I know that sometimes is hard to sell a car and sites like these are offering people a simple way to get rid of their car, but there are also some alternatives for people that want to be more engaged in the selling process and we are going to discuss them in the process.
Peddle Alternatives
If you don't want to use Peddle for a particular reason and maybe you are asking yourself is Peddle legit? There might be some alternatives for you to consider. They are not as simple as Peddle during the whole selling process but they are worth considering. Especially if you want to sell your car right away and don't want to bother with making postings on eBay or Craigslist.
Is Peddle Legit, Alternatives #1: CarMax
The first thing that comes to your mind when you are thinking of selling a car without any hassle is CarMax. They offer a great service for people that intend to sell their vehicle to them.
You just need to take your car to one of their locations and they will give you an estimate. They will inspect your car in detail and make you an offer. It's like a Peddle, but you need to be present there. The process is simple overall. Good if you are having an old car that is in fair condition. They are probably going to offer you a good deal on it.
If you are trying to sell an exotic to CarMax, don't do it. Because they will probably give you an offer that is too low for your expectations. These cars are going up in value, but CarMax doesn't value them a lot.
Is Peddle Legit, Alternatives #2: Local Car Dealership
You can also consider selling your car to a local car dealership. There are plenty of dealerships in your town. Some of them are selling a used car, so check them out and see what they offer.
They have some good offers, especially if you are planning to get a new car from their lot. In this case, they will happily take your old car and will offer you some compensation for it. The rest of the cash you need to add from your pocket.
This way is probably one of the best ways to get rid of your vehicle. Because the offers are not that low as you would sell only your car to a dealership. They want to sell their new cars and this is probably the way to go. By getting a new car you will get at least 5 years of carefree driving and also other benefits that come with owning a new vehicle.
Other Ways To Sell An Old Car
There are also other ways to sell a car. But these are requiring some energy to be put into for you to get a buyer. This way is also more profitable than the ones mentioned above. Because you are selling your car directly to the buyer. There is no third party, or selling a car to resellers. With resellers, you are never going to get good money for a car, to be honest. With resellers, you can get the cheapest offer out there.
How you could make a profit from a car is by listing your car on a sale website. You need to list your car on a sale site like Craigslist, or eBay. There are also a ton of local sites specific to your area so you don't need to sell your cars to people from other states. But if you want to get the right offer you need to prepare yourself and your car. And how, we are going to discuss this in the next chapter.
How To Sell Car Online
Preparing your car before the sale is a key thing to do. Making your car look good will ensure that you get a good offer on it. A good-looking car will maximize your sale. So, how you can achieve that? Well, let's discuss the steps involved in this process of selling your car to a used-car marketplace.
Is Peddle Legit, Tips On Selling A Car #1: Give It A Good Detail
A good detail will take your car to the next level. Nobody likes an ugly car to buy, to be honest. Everyone is looking for the best-looking car there is on the market. So, if you want to sell your car you have to get it detailed.
You can pay someone to do this or you can do this by yourself. It doesn't matter. If you do it by yourself, you will earn more from the selling price. Or if you let someone else, do it you will learn more about how to detail cars.
Just get a polishing compound and polish your car. To do this you will need a buffer. These buffers are relatively inexpensive tools and you can get them at any hardware store. Buff out the car really well and make it look brand new.
Clean up the interior. A good interior is a good idea. Get a vacuum and get the dirt out of the carpet. Give it a nice scrub with soapy water to clean the contaminants and then go with the vacuum cleaner again to get everything out.
You can also fix some minor wear and tear stuff like the wheel or the seats. This will boost the resale value a lot.
Is Peddle Legit, Tips On Selling A Car #2: Fix The Mechanicals
Fix the mechanical issues, this is an important step to do in order to sell your car. If your car is not mechanically good you will get a lot less money.
Make sure that the engine runs properly, and change the fluids. The fluids are one of the first things the customer will see. Do a brake job, and replace the discs and pads. Make sure that everything is nice and proper.
Is Peddle Legit, Tips On Selling A Car #3: Take Good Pictures
Pictures matter, take lots of pictures that will make the car pop. If you get bad pictures, you will never get phone calls. Check the other postings and see how people are photographing their cars. Make sure that looks good, the lighting is ok, etc. You will thank me later for this one.
Is Peddle Legit, Tips On Selling A Car #4: Make A Good Post
When you post the sale ad, make sure that you make an extensive post. Give a lot of detail that people want to read and get informed. But also, don't lie in the process. When they come to see the car, they will see what you did. Make sure also that is nice and tidy. Give the impression that you know every corner of the car.
Peddle Review Facts:
Peddle is a free, nationwide car buying service that acquires vehicles from individual sellers via instant offers.
Peddle provides a level of convenience when it comes to selling a car, as it is faster than a private listing and more willing to take a vehicle in poor condition than a dealer.
To sell your car to Peddle, fill out a simple online form detailing your car and they will give you a quote. If you accept, Peddle will buy your car and pay you as soon as they inspect your vehicle and pick it up.
Peddle will make you an offer whether your car is like new, gently loved, or a total beater, and they will even haul it away for you.
The more information you have available about your vehicle, the more accurate the cash offer will be.
After submitting your information, you'll receive a cash offer. You can accept the money right away or "leave it on the table."
If you're not satisfied with the original cash offer, you can list your vehicle for sale through a national buyer network maintained by Peddle.
Car buying services like Peddle are quick and convenient, but you will likely leave money on the table if you sell a car to Peddle.
Peddle is accredited with the Better Business Bureau and has been since 2013. They currently hold an A+ rating with a 4.72 of 5 possible stars, based on customer reviews.
Peddle and similar car buying services are best when you need to quickly get rid of a vehicle or want the money sooner rather than later.
Is Peddle Legit: In Conclusion…
In this article we discussed whether is Peddle legit, so when you are looking online for "is Peddle legit" to know that it is. They are a reputable company that buys cars that people want to get rid of.
We covered the application process in great detail and we also covered all the steps needed in order to get your car sold to Peddle. We also shared some reviews of Peddle shared on some outside sites.
In the end, we also shared some other options you may consider when selling your car, and how to prepare your vehicle for sale. If you want to make some cash from your car you need to make it as presentable as possible.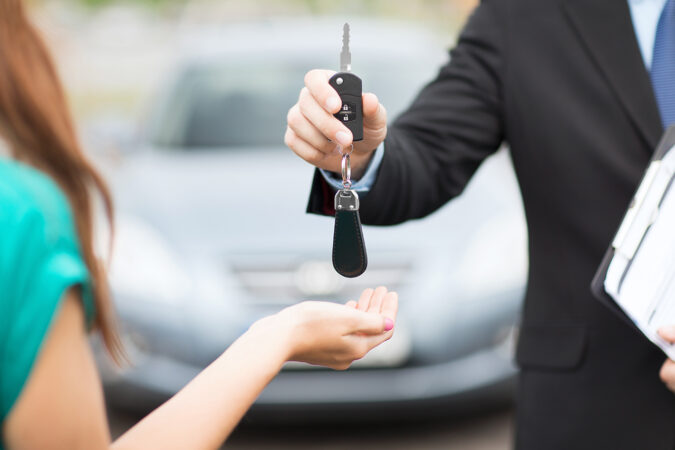 FAQs On Is Peddle Legit
If you're still curious and want to know is Peddle legit, our FAQs here might help…
Where Can I Sell My Car That Doesn't Run
If your car doesn't run anymore, there are still several ways where you can get rid of it. One of the most effective means of getting the most out of a non-running car is taking it apart and selling it for spares. While your entire non-running car might not be worth that much, as individual components and spare parts, you might be able to extract the most amount of value from it. For example, you can sell sheet metal from the doors and body panels, stereo system, transmission, and whatever else you think is in good condition. Even faulty components, such as a blown engine, can still be scrapped for their metal and smaller bits and pieces that do work. You can then sell these parts one by one on sites like eBay, Craigslist, or Facebook Marketplace.
Does Peddle Pay Cash
Once you've just sold your car to Peddle, you will then be paid by the carriers and transporters who've come to pick your car up. However, this payment can only be done via check, with no options for a cash-only transaction. This check-only policy is enforced to ensure the safety of Peddle's carriers. As they'll be traveling from one location to another, it'll be hazardous for them to carry around large amounts of cash. Moreover, Peddle wants to be able to create the necessary paper trails for legal documentation and record-keeping on their end. This isn't something that they can do if they paid out in cash. Also, paying out checks helps to protect Peddle against sellers who want to commit fraud or theft against the company.
Can You Scrap A Car With A Title Loan
For some folks, an old car that constantly breaks down or costs more to run than it's actually valued on the market isn't worth keeping. If you're in this situation, it might be a better option to simply sell or scrap that car than to keep it around. Unfortunately, you won't be able to sell or scrap that vehicle if you've taken out a title loan against it. After all, taking a loan for a car means that you're not 100% the owner of the vehicle. In other words, that vehicle – though driven and run by you – is owned by the lender. If you really want to get rid of that car, you'll have to contact your lender and pay the remainder of what you owe them for that title loan in full. Once it's all paid, you can finally take full ownership of that car.
How Does Peddle Work
Peddle is an online platform where you can sell your car. Just like some competing services such as CarMax, Peddle boasts a no-haggle policy. In other words, you won't be able to negotiate what they're offering to buy out your car. Thus, their only offer is also their final offer – take it or leave it. This makes selling a car pretty easy. A notable highlight of how Peddle works is their claim that they'd buy any car, even if it's in a non-running condition. Therefore, it's a great option to sell your old junk car that's not working. In addition, Peddle further sets itself apart by offering its users the ability to sell their cars straight from its website. So, there's no need to undergo a physical appraisal process, as they'll come and pick the car up once you've agreed to sell.
Is CarMax A Scam
No, CarMax isn't a scam. In fact, it's one of the largest used car dealers in the United States. Although, one can understand the merit behind why some folks are calling them a scam. It mostly lies with CarMax's no-haggle policy. In short, they would make a single offer while appraising a car that you'd want to sell to them. You can either take that offer or leave it, and there's no room for haggling or negotiations. This makes selling a car much less daunting. But, it also means that you can't get a better offer than what they're giving you. This isn't a scam, as many other dealers practice similar policies. If you really don't like their offer, you can always have your car appraised elsewhere, and sell it to them if they're offering more than CarMax.
AI Car Expert Thinking 

.

.

.