No one would fault you for asking if a new model of any vehicle, including the popular Ford F150, was actually different than last year's model. Many years, cars don't change very much. The new Ford F150 is different however. If you are trying to decide whether to get an older model or spring for the new one, it's not an easy decision.
Hands-Free Driving Is Now Available
There are 10 more driver-assist features than there were last year, which is saying a lot.  The most important is Active Drive Assist which really is the next step in automation. It allows the driver to be hands-free on certain divided highways. They do have to keep their eyes on the road, but there's an inside camera to watch over the driver's attention as well as the camera that watches the road.
Intersection Assist is another cool feature.  It activates when the person is turning left in an intersection. It can slow the truck to try and prevent a collision. This is in addition to standards that are becoming more and more familiar, such as automatic emergency braking for forward collision dangers and pedestrians.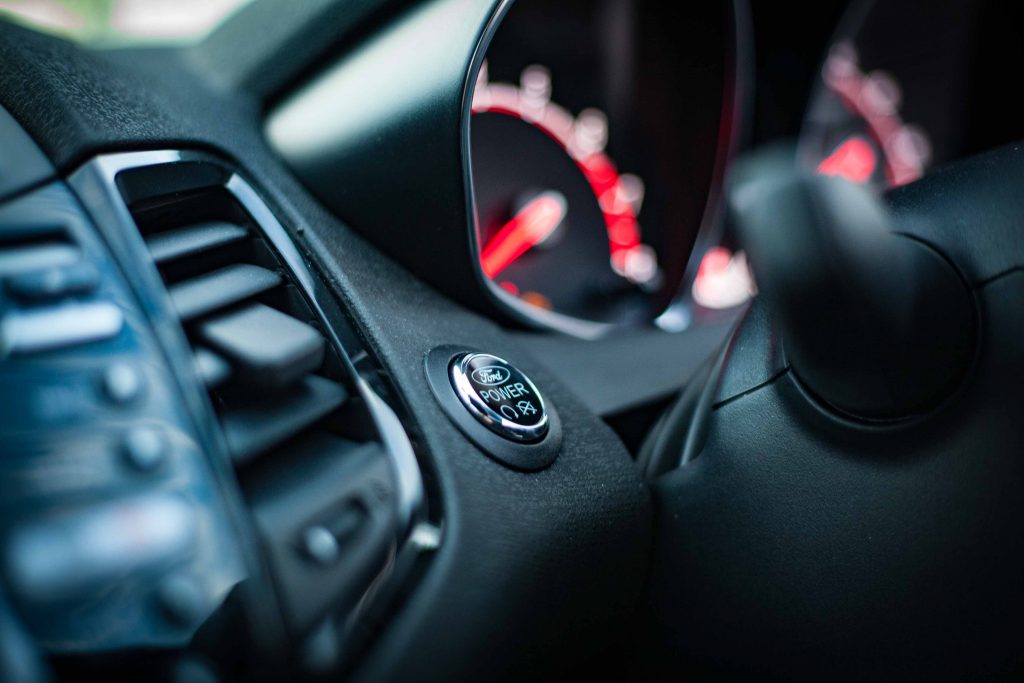 Exterior Redesign Marks Another First
Not too many years ago, the big story was the entirely new aluminum-based body of the Ford F150.  Well, this isn't that drastic a remake, but Ford engineers have been working on one major aspect of the truck body. It's relationship to the wind.
The Ford F150 exterior has undergone a remake, and the results are flattering. What you can't see is that the cab and bed have a new geometric relationship in the 2021 Ford F150.  This change developed as engineers looked at how the wind moved around the truck.  They reworked the geometry that put two and two together and came up with something a bit better.
The exterior redesign also includes some clever accessories for when the tailgate is flat. There are special pockets.  These allow you to hold wood and other materials in place for clean cuts.  There are new tie-downs for when you leave the gate down to transport long items.  The inside joke is that these are also good bottle openers.
Ford added active exterior features to improve air resistance even more.  Active grille shutters, a feature you'll find on some rivals, are now on every F150. Even more interesting, there's an air dam that can actively deploy when it's needed. All of these changes are standard. That means that every new truck buyer will benefit.
Performance Changes
The biggest F150 news this year centers on a hybrid choice.  It reportedly can go for 700 miles on one tank of gas.  This will be a game changer for those who work out of their trucks. In the city, the truck can earn 24 or 25 miles per gallon, depending on whether it's the 4×2 or 4×4 edition. You can compare that to the Toyota Tundra V8 which only gets 13 miles per gallon.
The Full Hybrid V6 can tow up to 12,700 pounds.  Payload is competitive, hovering just below or just over 2,000 pounds, depending on the size of the bed and other factors.
With 430 horsepower, it easily beats out the 290-horsepower V6 and the 325-horsepower Ecoboost V6. It slides by the 400 horsepower of the 5-liter V8 or the 3.5-liter Ecoboost V6. It pushes past the 250-horsepower PowerStroke V6 diesel and even beats it on torque by 60 pound-feet. Torque is rated at 570 pound-feet for the PowerBoost hybrid. By comparison, the 3.5-liter Ecoboost V6 generates 500 pound-feet.
In conclusion, is the 2021 Ford F150 truly better than its predecessors?  It certainly seems to be the case.