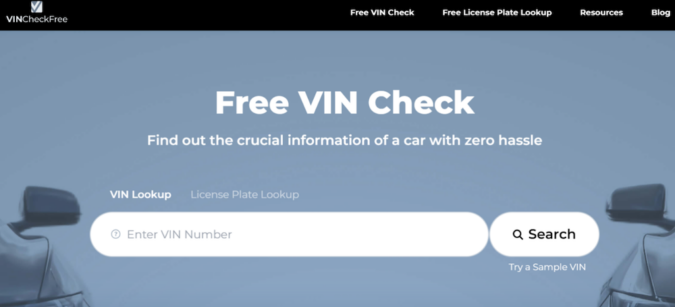 If you intend on buying a used car any time soon, it is important that you are able to acquire as much information about the vehicle beforehand as possible to ensure that you make a well-informed decision.
After all, while you can simply ask the seller to tell you what you want to know, the fact is that they may not reveal everything about the car, especially if it has some hidden gremlins.
In this respect, conducting a free VIN check with VIN Check Free can often be the easiest and fastest way to gather the information you need. This is because the vehicle history reports that you will get from using this service can provide you with an objective and detailed breakdown of the vehicle and its condition in just a matter of minutes.
It is for this reason that we are going to dive into everything about VIN Check Free as we look to determine if this service is really worth your time and energy or not. So let's jump in and get started!
What Does VIN Check Free Do?
If you are unfamiliar with this service, VIN Check Free is an online VIN decoder that allows you to instantly extract all the details about a car's history and current condition just by using its VIN.
This information is often gathered through a variety of local state and municipal authorities, as well as salvage auctions, towing companies, scrap yards, and so on. As a consequence, the majority of the reports generated by the application are genuine and trustworthy.
And since it is easily accessible on any web or mobile-based browser, this means that you can conduct a VIN check at any time or anywhere. Aside from that, the site also comes with an extremely simple interface, so even an inexperienced user can easily look up a vehicle without much difficulty.
Plus, you can even browse this site to do a license plate lookup if you are unable to get access to the car's VIN for whatever reason. However, what really makes VIN Check Free so unique compared to its competitors is the fact that it provides highly-comprehensive vehicle history reports completely free of charge.
What Information Can VIN Check Free Provide?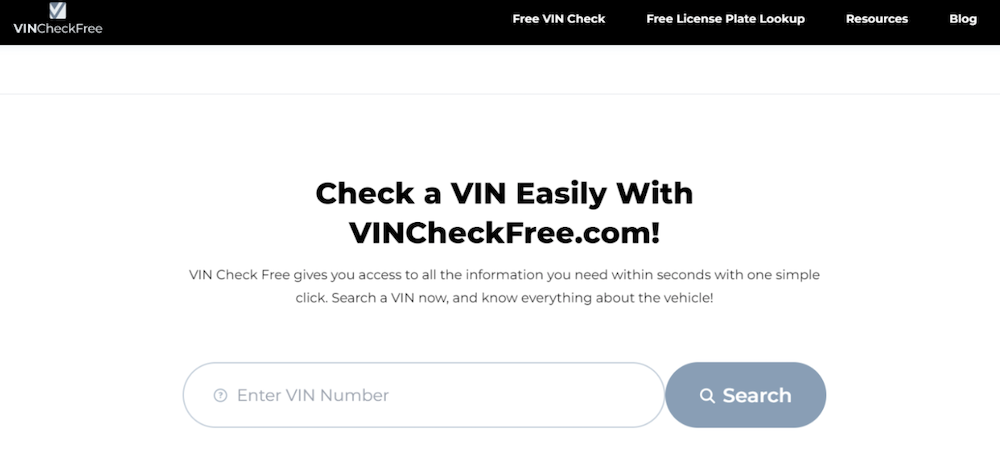 The good thing about VIN Check Free is that there is a fair amount of information that you can gather in a short span of time by using the service. Some of these aspects include:
Car Specifications
VIN Check Free's reports will usually provide you with a detailed breakdown of the car's specifications, such as its make, model, year, manufacturer, engine, mileage, fuel efficiency, and more.
Past Sale Records
The site can provide you with information about the car's past owners by providing you with the vehicle's previous sale records. With these details, you may even be able to gauge the current market value of the vehicle.
Stolen Vehicle History
The service is able to access up-to-date stolen vehicle databases that detail if the car in question has ever been reported stolen. With this information, you will be able to instantly learn if the car that you are thinking of purchasing actually belongs to the seller or not, which effectively prevents the risk of being scammed.
Maintenance and Repair History
Users of this service will be able to review details related to any inspections and maintenance that were carried out on the car. This also includes information on any previous repairs, which can be very useful in identifying which aspects of the car were previously damaged, fixed, or replaced.
Salvage Titles & Past Recalls
These reports will be able to help you discover if the vehicle in question happens to have a junk, flood, or salvage title or if it's ever been part of a commercial fleet. With this information, you will have a fair amount of insight into how the vehicle was previously used and how it may perform in the future.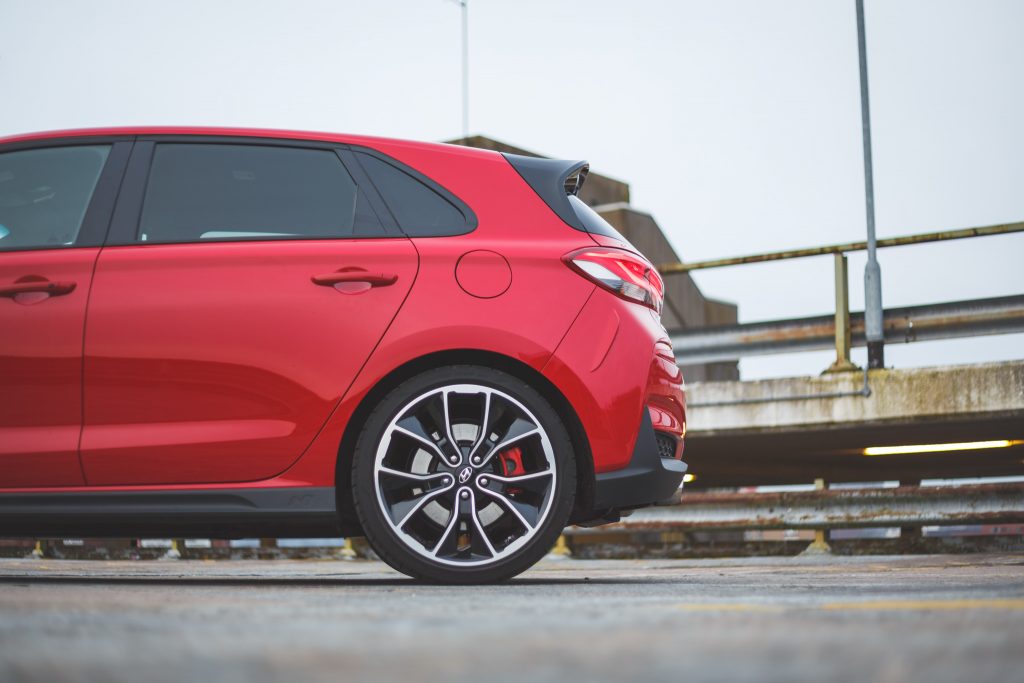 Step-By-Step Process Of Using VIN Check Free
VIN Check Free's online process is fairly straightforward and only takes three simple steps for you to access the history report on any vehicle, no matter what the make, model, or year may be.
Step 1: The first thing that you need to do is access the vehicle's 17-character VIN code and head over to the site's homepage. From there, you can insert the VIN number and hit "Search."
Step 2: The platform's search engine will then conduct a thorough search for any matching entries related to that VIN code from a wide network of public databases.
Step 3: Within minutes, the site will generate a detailed background report on the vehicle that you can download as a PDF file for later use.
You should keep in mind that VIN Check Free also has two ways that you can use to check a vehicle's history or status.
The first method is to run a VIN lookup by state, which allows you to conduct an Arizona VIN check, New York VIN check, Colorado VIN check, etc.
The other option is to carry out a VIN check based on the car's brand, which enables you to carry out a Toyota VIN check, Ford VIN check, etc.
Why Should You Use VIN Check Free?
#1. Saves Money
Conducting a VIN check, especially if you intend on buying a used car, can often help you to save a lot of money. This is because reviewing the vehicle's history report will ensure that you don't end up being surprised by any unexpected issues that need to be repaired.
#2. Increase Negotiating Power
When purchasing a used car from a private owner, it often helps to be prepared with as much information about the vehicle as possible. And with the help of VIN Check Free, you should be able to get a good idea of the car's condition and level of performance, which can help you to bargain for a more favorable price.
#3. Ensures Safety & Security
With VIN Check Free, you can instantly verify any car's current condition and status to ensure that you are fully aware of any issues that could potentially pose a risk to your safety. For instance, if the car was previously recalled or taken for repairs, you can verify if it was properly fixed and if it can be safely driven on the road or not.
What Are The Pros And Cons Of VIN Check Free?
There are a few aspects of this service that are worth highlighting, both good and bad.
In terms of pros:
The service has an extensive network of public record databases that keeps up-to-date records of information, so you can be confident that the reports you are provided are accurate.
You can conduct VIN searches and download comprehensive history reports on any vehicle without having to worry about having to pay any fees or costs to use the service.
The site comes with a very simple user design that allows anyone to carry out VIN searches without any hassle. And since it is mobile-optimized, you can also conduct a VIN check using a phone or tablet.
In terms of cons:
The service is still relatively new when it comes to providing VIN check services, which means that it may not always provide in-depth reports, compared to some of its main competitors in the market.
Final Verdict
VIN Check Free offers users a free-to-use service that makes it easy to obtain critical information related to any vehicle through a fast and efficient VIN search engine. It even offers a convenient license plate lookup option that can be useful if you are unable to access the car's VIN code. Based on this review, there are more merits than downsides to using this site, so it's safe to say that VIN Check Free is as reliable as advertised.