Given how often we rely on our smartphones and other mobile gadgets these days, keeping a power bank close by is a must. However, that can be a bit tough, as most power banks are rather large and heavy… Not something you want to lug around every single day. Sure, you can get smaller power banks, and one of the better ones out there is the iWALK LinkPod 4, a mini charger for your iPhone.
The concept is simple and streamlines it to a greater degree than most other small power banks… It gets rid of the cable entirely, thus making it a much more pocketable and compact device. Instead, a connection could be done directly between your iPhone and that pronounced lightning jack on top of the iWALK LinkPod 4. This is a form factor that's not often explored before, which is rather neat.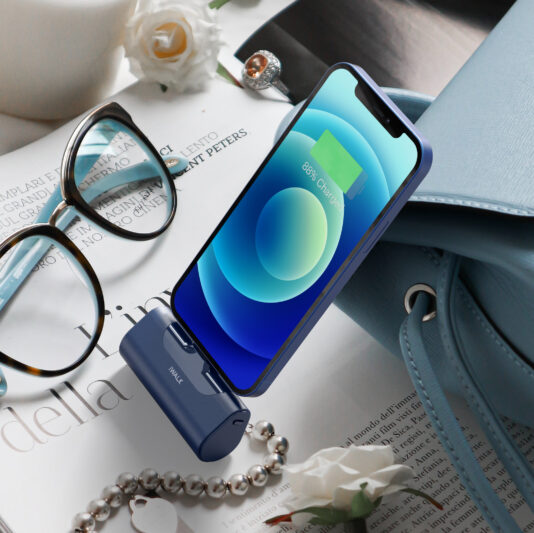 No cables, no fuss, and no getting tangled in a giant cobweb of mess. By plugging the entire battery into the bottom of your iPhone, it feels like using a heavier, longer smartphone, rather than feeling like you're being constantly tethered. Thus, this allows you more mobility and manoeuvrability while you attempt to use your phone, such as needing to take photos or scroll through your Instagram feed.
It Is Small, But Mighty
Besides freedom of movement, this diminutive power bank – which only weighs about 90g – can also fit into your pocket pretty easily. But, for something so small, how well does it actually perform like a common power bank? Well, quite good, really. It's got a lightning jack for charging your devices. So, this makes it an Apple-only affair for anyone thinking of getting an iWALK LinkPod 4.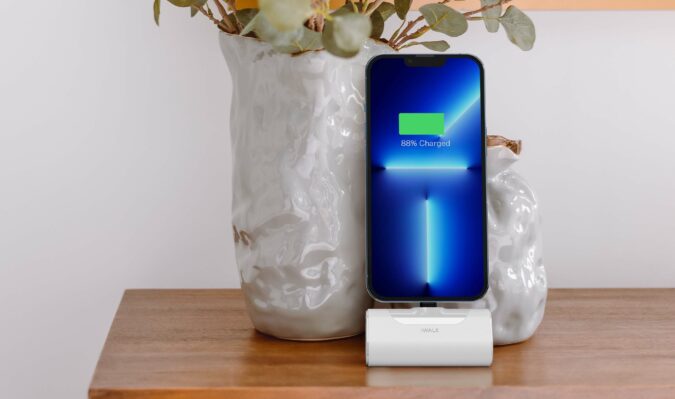 This includes the latest iPhones too, and I imagine you could also use it for an iPad of all shapes and sizes. It's also designed with the clearance needed to allow it to plug into your iPhone, even if you have a case installed. Regardless, of how thick it is. To charge the iWALK LinkPod 4 itself, you'll need to use USB-C. Another highlight of this baby power bank is its inclusion of pass-through charging, as well.
In other words, you can plug the LinkPod 4 into the mains, and let that electricity charge up both the battery and your phone, with its 18W input. Otherwise, the iWALK LinkPod 4 on its own could output 12W to charge up your iPhone. Courtesy of its 4,800mAh battery capacity, that should last you a day or so of on-the-go charging. This is more or less a full battery's worth of charge for most new iPhones.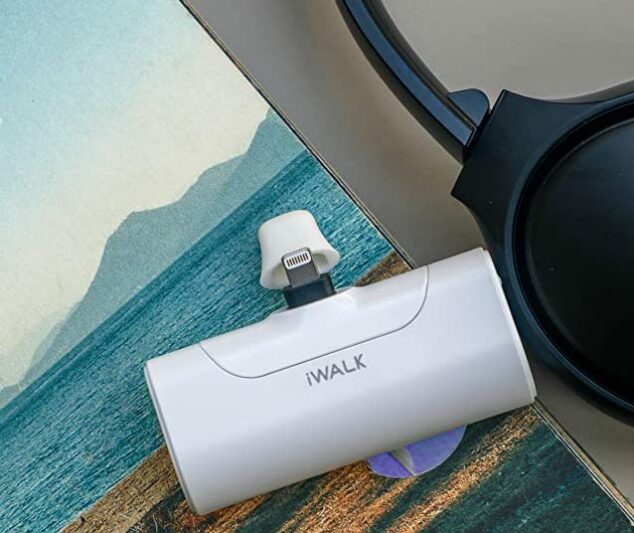 On-The-Go Electricity
For context, the biggest new iPhones of today sport 4,300mAh or so batteries. If you need to quickly glance at how much battery you have remaining the iWALK LinkPod 4 features and LED power readout (4 dots).
Given how compact it is, the iWALK LinkPod 4 is a no-brainer to chuck inside your bag. Or, in the glove box, to keep it as an emergency power source for your devices, just in case. It's lightweight and puny enough that you could handily make this a part of your everyday carry, as it'll readily slide into a jean pocket. For a tune of £22.99, it's a great price for what you're getting.