The Jaguar E-Type is quite possibly the most beautiful car ever made. Its elegance is utterly timeless and you wonder if the British brand will ever be able to better it. The F-Type is very nice, but it's not quite the same – although I love the noise that comes out the back of it.
So How Do You Better It?
Well you build another E-Type of course! Built by Jaguar Classic, this is a Series 1 model that has been restored and will go on show at Techno-Classica Essen show in Germany later this month. This represents one of 10 models that have been expertly sourced and restored before going on sale to the public, with prices starting at £285,000. Yes, that is rather pricey, but that is a fair bit cheaper than the £500,000 models offered by Eagle.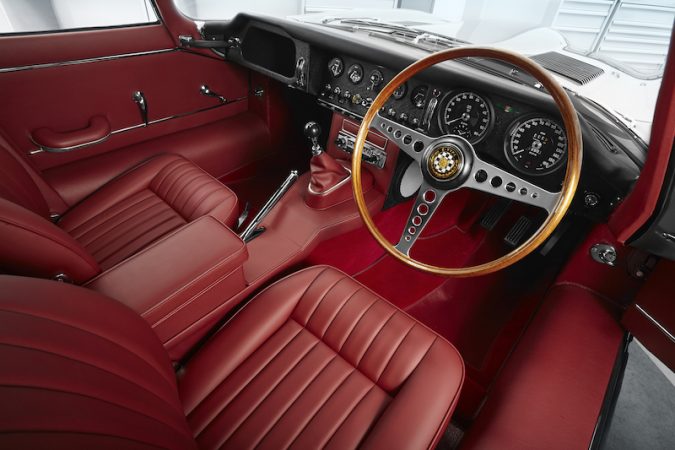 This particular model is Opalescent Gunmetal Grey Series 1 Fixed Head Coupé, which started its life in the States, after it was exported to California shortly after it left the factory production line. It was well used as it covered a respectable 78,000 miles before being tucked away in storage in 1983. The car has been left completely original, but of course all of its components have been fettled by Jaguar Classic to make sure it runs like a dream.
Tim Hannig, Director, Jaguar Land Rover Classic, said: "The launch of E-type Reborn is a hugely exciting development for Jaguar Classic. The E-type is the most iconic sports car of all time, so we are delighted to be able to give new life to expertly selected examples for discerning customers around the world to own and enjoy. The resources and information available to Jaguar Classic's expert technicians are unrivalled, which results in the most authentic E-type restorations possible."
I can only dream of owning such a car, but what a simply wonderful dream it is.