Prior to the test drive of Jaguar's F-Type later this month, I thought I would give you a quick break down of my thoughts on the car before driving it.
What is the F-Type about?
Straight from the horse's mouth… Powerful, agile and distinctive, F-Type is a true Jaguar sports car, engineered for high performance and instantaneously responsive handling – the latest in a distinguished bloodline. Supercharged engines, lightweight aluminium body construction and advanced driving technologies deliver an experience that is intuitive, instinctive and alive.
How excited am I?
It's not really worth asking. I'm massively excited about getting to review the Jaguar F-Type. I remember the first time I saw a picture of this car at the Paris Auto show last year and I stopped and thought, "That looks amazing, I would love to have a go in that". Little did I know I soon would.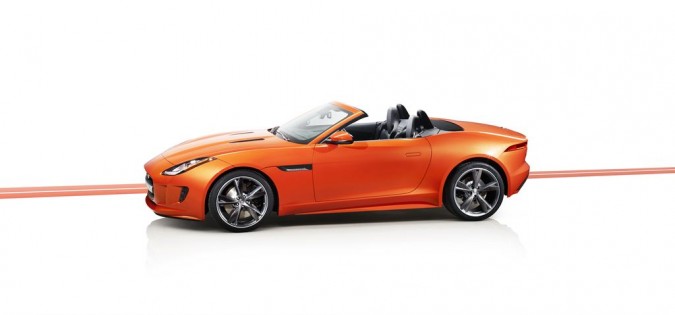 What do I know about the already?
I know that out of the 3 models available the F-Type v8 S is my favourite, can you guess why? Yes, It has that 5.0-Litre v8 producing 495bhp and most importantly 625Nm of torque, which means the F-Type will get you from 0-60mph is 4.2 seconds. This thing is a complete stunner and will seriously tear up the roads.
What do I expect?
I have very high expectations for 5.0 v8 as 495bhp is a huge amount of brake house power. Jaguar are selling this car as the most driver focused Jag you can buy. I would expect the car to be a bit of a handful, that much power in a fairly short wheelbase car is always going to be exciting when you have a your foot down. I think the Jag will do well with achieving the fast handling response that they are after, but it will defiantly be kicking the tail out and trying to catch you out in the wet.
The build quality of the interior looks amazing also, it does have an Aston Martin Vantage feel, but that can only be a compliment.
Will it meet the hype?
Apart from the cost being £79,985 for the F-Type v8 S, I think this car will be a rewarding car to driver, equally rewarding to the eye and for many I think it will be a car to aspire to own one day.
Good job Jag, bring on the test drive!