A new Jaguar Land Rover Classic Works facility has opened in Coventry. It will offer a range of products and services, dedicated to models out of production for a decade or more.
The 14,000m2 facility is the largest of its type in the world. It has a dedicated showroom space and 54 workshop bays for servicing and restoring. The workshop is organised into dedicated strip-down, remanufacturing and assembly zones for the Land Rover Series I, Range Rover Classic and Jaguar E-type Reborn restoration programmes. This includes an engine shop as well as housing the XKSS build line.
The Jaguar Land Rover launched the Classic brand in March 2016. This opening is an important milestone in the brand's rapid development. This is the first purpose-built site for Jaguar Land Rover Classic, which brings all sales, servicing and restoration operations under one roof. The brand's global expansion continues later this summer with the launch of a new facility at Essen in Germany.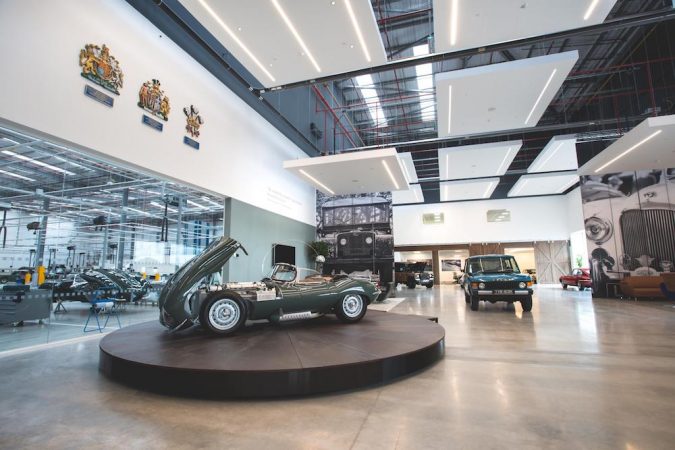 Traditional And Emerging Skills Combine
One of the greatest benefits for jobs is that Jaguar Land Rover has had to invest heavily in traditional manufacturing skills. The numbers of skilled staff employed is up by 100% since the formation of the Classic business. The Classic works now employs more than 80 specialists, many with decades of experience. They work solely on the models catered for at the new facility. By the end of 2017, this number is expected to grow to more than 120 specialists.
Our people, their knowledge and their skills are the heart of Jaguar Land Rover Classic. There are more than 1.5 million classic Jaguar and Land Rover vehicles in existence worldwide, and we are investing in traditional manufacturing and restoration skills to ensure enthusiasts are able to give cars with a glorious past, a glorious future. – Jaguar Land Rover Classic Director, Tim Hannig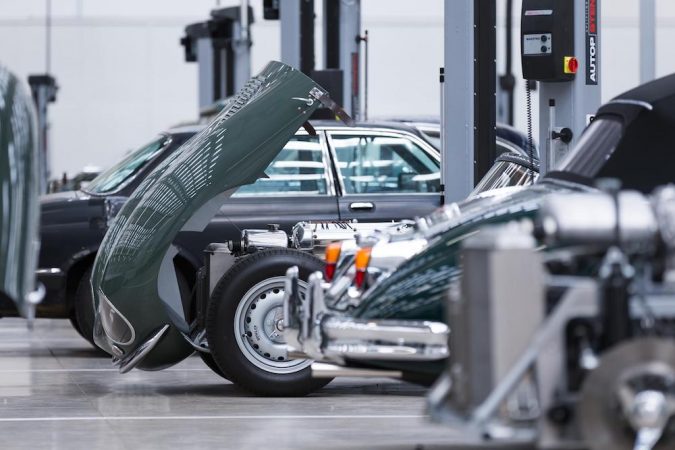 However, with close ties to the core business, the Classic operation also takes advantage of cutting-edge manufacturing technology. 3D scanning and Computer Aided Design are among them. These allow the re-tooling and reintroduction of parts such as Jaguar E-type and Range Rover Classic panels. Such parts would otherwise be far too expensive to remanufacture.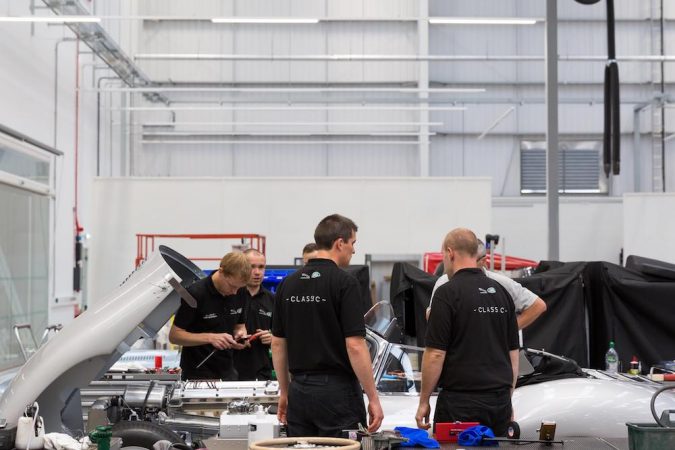 Jaguar Land Rover Classic Works Legends
The Legends, Legends Continued and Reborn Legends programmes will all use the Classic Works facility.  All three are very exciting. Jaguar Land Rover Classic Works Legends are expertly-picked examples for purchase. They range from restoration candidates to daily drivers and concours show cars. Legends Continued currently sees nine 'new' examples of the D-type-derived XKSS being hand-built from scratch to authentic 1957 specifications. It is creating the cars that were never completed due to a fire at Jaguar's Browns Lane factory. But he Reborn Legends programme is probably the most interesting of all at present. It sources and restores select classic models to authentic specifications, without compromise. The latest is the Jaguar E-type Reborn. Jaguar Land Rover launched it at the Techno-Classica Essen show in April, with an initial build programme for 10 Series 1 E-types.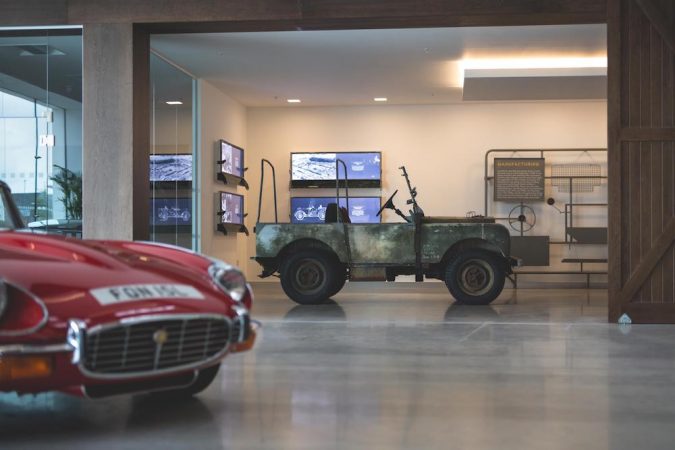 Client Restoration
Jaguar Land Rover Classic is now able to offer a restoration service for clients' own vehicles. While some may quibble over the definition of 'classic', Classic Works offers repair and maintenance of all models out of production for 10 years or more. The first time any car enters the Classic Works facility, a comprehensive 121-point visual inspection is offered. A report then details any work required. As work is carried out, it is recorded in a Jaguar Land Rover Classic Works Service Book.
Guided tours of Classic Works will be available for £49 per person from September.
You might be interested in our Jaguar wallpaper, take a look.