The I-PACE is set to be Jaguar's first electric car. The SUV concept vehicle drove on the streets of the Olympic Park in London. The Jaguar I-PACE will be fully revealed in late 2017 and is expected to be on the road in the latter half of 2018.
Jaguar wanted to surprise people so have created a vehicle with sports performance, supercar-inspired aesthetics as well as the space of an SUV. It probably isn't what you would normally expect from your typical electric car but on the other hand, this is Jaguar. The I-PACE was never going to be typical.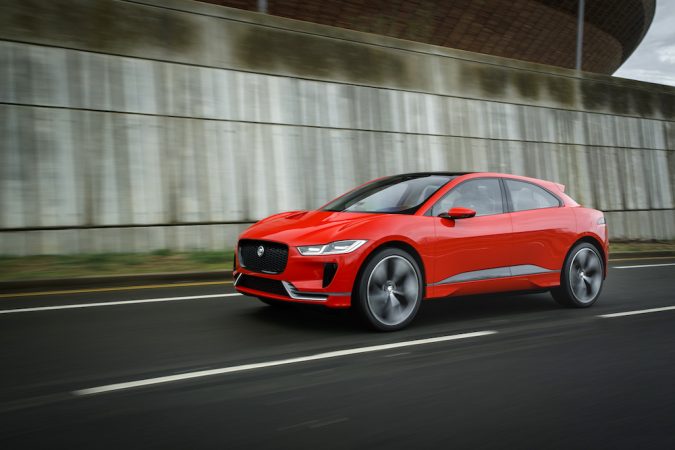 This first drive on the road marks a big step and is very important for Jaguar.
Driving the concept on the streets is really important for the design team. It's very special to put the car outside and in the real-world. You can see the true value of the I-PACE's dramatic silhouette and powerful proportions when you see it on the road, against other cars. The I-PACE Concept represents the next generation of battery electric vehicle design. For me, the future of motoring has arrived. – Ian Callum, Director of Design

Performance in Jaguar's First Electric Car
If the I-PACE will do what it says on the tin, it is going to a be a very exciting ride indeed. Jaguar's first electric car performs 0-60 in around four seconds. It also has a range of over 310 miles (500km). This knocks most other electric vehicles aside completely as even the Tesla Model X SUV has a maximum of 303 miles. The 90 kWh lithium-ion battery charges to 80 percent in just 90 minutes using 50 kW DC charging.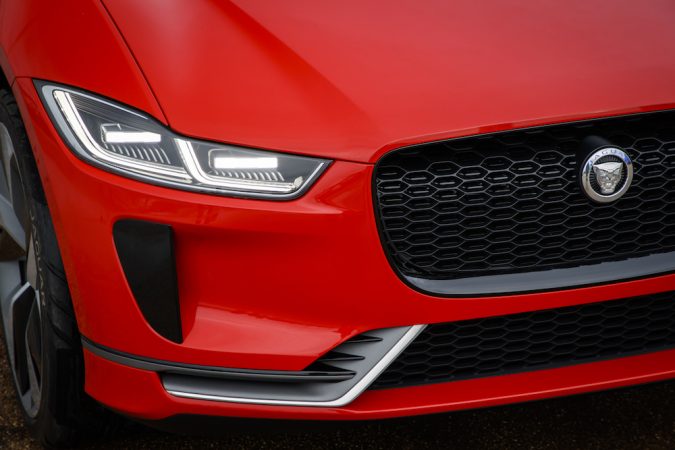 Electric vehicles have come on a lot in recent years. The I-PACE has compact, lightweight electric motors at the front and rear axles, generating a combined output of 400 PS and 700 Nm of torque. It will additionally benefit from all-wheel drive.
Jaguar doesn't want to provide just another electric car. They want to provide a brand new Jaguar. This means performance and craftsmanship. They claim the I-PACE's agility, ride comfort and refinement will set it apart from all other electric vehicles.
Intrigued parties can register now. To be one of the first owners of the I-PACE go to jaguar.co.uk and click the 'I want one' button.