During the Second World War, the Willys Jeep proved itself to be among the most consequential cars on the frontlines. From ferrying generals and gruff G.I.s to carrying much-needed supplies like ammo and medication, as well as functioning as high-speed machine gun turrets. It's dependable, with vital repairs that could be easily done on the field. That's unlike the Jeep Grand Cherokee years to avoid.
While the Willys could be stripped bare and mended with scant materials, the Grand Cherokee – and many other modern Jeeps – are incredibly complex machines. This not only makes them significantly harder to fix when things go wrong but are inherently vulnerable themselves. More components like fancy gadgets, creature comforts, and nice-to-haves all present extra things that could break.
Hence, why so many people are incensed by the seemingly poor reliability of the uber-luxurious and un-warlike Grand Cherokee. But among the unreliable ones, there are those Jeep Grand Cheer years to avoid above all else, as they present a greater danger to your wallet and sanity. Yet, and despite the countless pitfalls in expensive repairs and high running costs, could there be some glimmer of hope?
What's The History Behind The Jeep Grand Cherokee, Anyway?
Before we can assess the Jeep Grand Cherokee years to avoid the most, we ought to take some time and discuss the car in question. So, what is the Grand Cherokee, anyway? Well, I'm sure most of you are probably familiar with the Cherokee, Jeep's ground-breaking SUV. In fact, many today attribute the Cherokee as the grandfather of all modern sports utility vehicles, following in its footsteps.
The Grand Cherokee, on the other hand, and as the name may suggest, was positioned to be a more upscale and luxurious version of the Cherokee. In other words, marketing and selling Jeep's off-road supremacy and utilitarian goodness, but to an upmarket audience. Generally speaking, it had more luxury fitment compared to the cheaper Cherokee and was typically larger and faster, too.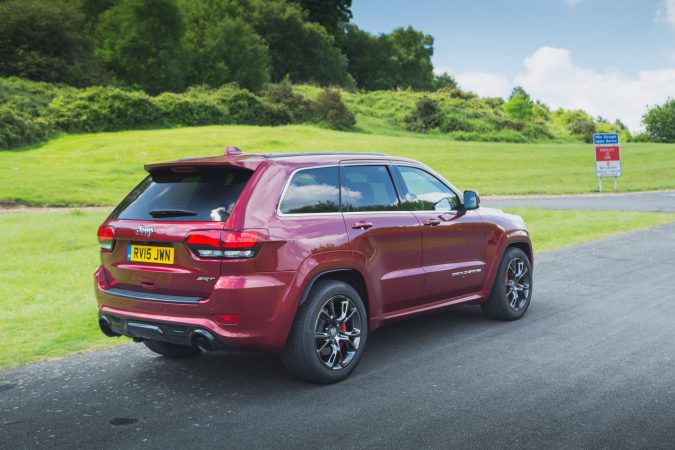 The origins of the Grand Cherokee began as early as 1983 and was one of the first American cars to be designed with CAD. Years of development later, the first Jeep Grand Cherokee was released for the 1993 model year in 1992. Since then, the Grand Cherokee evolved across five generations altogether. The most recent one is the fifth-generation 'WL' Grand Cherokee, unveiled recently in 2021.
For all intents and purposes, the Grand Cherokee is a smashing success for Jeep. Among the mid-size SUV market, the Grand Cherokee has established a unique market segment for sporty, luxurious, and capable do-it-all SUVs. Presently, the Grand Cherokee can be had with plug-in hybrid powertrains, as well as the option of a long-wheelbase variant. Once again, targeting a wealthier clientele.
Is The Jeep Grand Cherokee Reliable, Or Is It One To Avoid?
By all accounts, Jeep's Grand Cherokee is a revolutionary vehicle. It was a luxury SUV, long before the concept of high-end SUVs became as hotly contested as they are today. Nevertheless, it won't matter if the Jeep Grand Cherokee years to avoid bites you in the backside. Truth be told, it does have quite a problematic reputation with reliability and has been ranked as the most unreliable Jeep of all.
Before that, let's take into account that we'll roughly be covering the tail end of the Grand Cherokee's 29 model year-run, spanning the following five generations:
First-Generation, ZJ – 1993 to 1998 model year
Second-Generation, WJ (US market) or WG (European market) – 1999 to 2004 model year
Third-Generation, WK – 2005 to 2010 model year
Fourth-Generation, WK2 – 2011 to 2021 model year
Fifth-Generation, WL – 2022 model year to present (we won't be covering this generation, as it's far too new)
Across 29 model years and four generations (not counting the WL), we'll be referencing our data with CarComplaints.com, whose extensive database includes reports from both owners and the NHTSA. So far, it's not looking good already. Their entire data collection on Jeep-related complaints tally at just over 11,579 complaints, as of writing. The Grand Cherokee alone accounts for a staggering 3,190.
In addition, CarComplaints.com ranks the entire Jeep Grand Cherokee range dead last for reliability, in 10th place out of 10 Jeep models. If we split it up by generation, the fourth-generation Jeep Grand Cherokee (2011 to 2021 model year) rank last, as well. That's 18th place out of 18 other Jeep model generations. Here's a breakdown, from bottom to top:
Fourth-Generation – 1,951 complaints, 18th place
Third-Generation – 458 complaints, 13th place
Second-Generation – 468 complaints, 10th place
First-Generation – 159 complaints, 7th place
What Are The Most Common Jeep Grand Cherokee Problems To Avoid?
Mind you, CarComplaints.com doesn't just rank the aforementioned Grand Cherokees merely based on the frequency of certain issues. Instead, they're calculated depending on what mileage did these issues occurred at, what are the underlying issues, how complicated it may be to repair, and the costs associated with fixing them. The Grand Cherokee is noted to have major engine and electrical woes.
To best understand the particular Jeep Grand Cherokee years to avoid, we'll first start with some of the most common issues repeated across the entire line-up. So, here are the most typical issues that you may encounter with any Grand Cherokee, new or old:
1. Electrical – TIPM Failure, Causing The Car To Not Start (Among Others)
The TIPM, or 'totally integrated power module', is the central computer of any Fiat-Chrysler vehicle, such as the Jeep Grand Cherokee. Or, any other Jeep, in fact. Any electrical actions or input has to go through the TIPM. For instance, wanting to wind down the power windows, activate the fuel pump to bring gas into the engine, and so on. Every electrical component communicates with the TIPM.
It's, therefore, a big issue if the TIPM itself fails, which causes any electrical or electronic component on your car to cease to function. What may happen when the TIPM fails include:
The fuel pump will not turn on, thus fuel won't flow to the engine. Or, the fuel pump can be stuck turned on permanently, and burn out due to wear.
Airbags may not deploy in the event of a crash, as they can't be triggered by the TIPM. Or, a faulty TIPM might falsely trigger the airbag to deploy randomly.
The engine starter might continue to crank, but the engine will fail to properly start.
The engine may die out, and your Jeep will stall in the middle of a drive.
Horn may be sounded at random intervals or would fail to honk at all.
Power window functions won't work, preventing you from winding them up or down.
Door locks may randomly lock or unlock themselves randomly. Or, you may have trouble locking the doors completely.
The Jeep Grand Cherokee model years that are affected with these troublesome TIPMs include the:
Third-Generation, 2007 to 2010 model year
Fourth-Generation, 2011 to 2015 model year (they solved it halfway through this generation)
1.1. TIPM Problems – Fixes And Costs
The only solution to fixing the faulty TIPMs is a complete replacement of the whole unit. Based on the first-hand account of owners on CarComplaints.com, the TIPM can start to exhibit faults with mileage as low as 40,000 miles. Worst, replacing the entire TIPM module isn't cheap, with an average asking price of $1,200 for a first-party dealer repair. Somehow, it can only get worse from here.
Because hundreds of thousands of Fiat-Chrysler vehicles have been affected between 2007 and 2015, each one needed a TIPM replacement. The widespread nature of the issue means that TIPM modules are on backorder. Some owners were told that they'd have to wait two to four weeks for just the part to arrive. Taking into consideration the backlog of repairs needed, it's more like two to three months.
There's at least some good news, though. This is thanks to a class-action lawsuit filed against Fiat-Chrysler on the TIPM issue. For the Jeep Grand Cherokee, this settlement covers the 2011, 2012, and 2013 model years. If you own one of these, you're entitled to:
Free fuel pump (and its relay) repairs, which may be damaged due to a malfunctioning TIPM.
Extended warranty for the fuel pump and any repairs there up to 7 years and 70,000 miles, whichever comes first.
Reimbursements for previous TIPM replacements (coverage up to $1,200), including diagnostics, and rental car costs paid up.
2. Engine – EcoDiesel Cheat Devices, Causing Increased Emissions
Following Volkswagen's own Dieselgate scandal, Fiat-Chrysler (and thus, Jeep) also had some trouble with diesel cheat devices. It was found that certain 'EcoDiesel' engines used since 2014 had relied on emissions cheating software. This helped to conceal the fact that the EcoDiesel engines secretly emitted 10x more nitrogen oxide than they claimed. It affected the following Grand Cherokee model years:
Fourth-Generation, 2014 to 2016 model year (25,542 vehicles affected)
Fiat-Chrysler, Jeep's parent conglomerate, had to pay $800-million in fines to the US government, as well as compensation to owners. In total, over 100,000 FCA-built vehicles were affected. As a result of the settlement, FCA had to recall and repair these affected examples. These fixes include installing emissions mitigation software, which is designed to offset these vehicles' excess emissions.
If you've been involved in a Grand Cherokee between the 2014 to 2016 model years, you're eligible to claim these benefits as part of the settlement:
Owner, acquired the vehicle on or before January 12th, 2017 – Payment of $3,075, complimentary modifications of the emissions devices, and an extended warranty.
Owner, acquired the vehicle after January 12th, 2017 – Payment of $2,460 (or $3,075 if the previous owner hadn't made a valid claim for this same vehicle), complimentary modifications of the emissions devices, and an extended warranty.
Former owner – Payment of $990
Lessee – Payment of $990, complimentary modifications of the emissions devices, and an extended warranty.
Former lessee – Payment of $990
2.1. EcoDiesel Cheat Devices – Fixes And Costs
That extended warranty, by the way, covers certain components in the engine and emissions control for up to 10 years or 120,000 miles, whichever comes first. Some of these parts include:
Catalysts – Diesel oxidation catalyst, selective catalytic reduction (SCR) catalyst
Diesel Emissions Control – Diesel particulate filter (DPF) assembly, diesel exhaust fluid (DEF), DEF injector, DEF injector controller, DEF storage tank, DEF delivery lines, DEF supply module, DEF concentration sensor, DPF differential pressure sensor
Cooling – Water pump, temperature sensor
Fuel – Low-pressure fuel pump, fuel injectors, fuel rail, high-pressure fuel line, high-pressure injector pump, fuel regulator
Exhaust Gas Recirculation (EGR) – EGR module, EGR cooler tubes, EGR cooler, EGR valve, EGR temperature sensor, EGR cooler bypass
Sensors – Oxygen (O2) sensors, nitrogen oxide (NOx) sensors, intake manifold pressure sensor, coolant temperature sensor, fuel/water separator sensor, intake swirl actuator sensor, camshaft position sensor, crankshaft position sensor, particulate matter sensor, mass airflow sensor, boost pressure sensor, crankcase pressure sensor, exhaust manifold pressure sensor, exhaust temperature sensor
Engine And Transmission – Throttle valve, engine control module (ECM), transmission control module (TCM), valve body and solenoids (gearbox), cylinder head assembly (including valves, springs, valve spring keepers, valve seats, cam bearing caps, and manifold studs), thermostat (engine), turbocharger (including related hoses, pipes, sensors, and actuators)
3. Steering And Suspension – Death Wobble, Difficulty To Control
No doubt the most terrifying problem every Jeep owner faces is the infamous "death wobble". It's a fitting description when the front axle starts shaking and jittering violently. Consequently, your Jeep becomes impossibly difficult to control, sometimes leading to accidents. From what we know so far, there hasn't yet been a mass recall of this issue, despite the prevalent attention it has gotten.
The key reason why this occurs predominantly in Jeeps is due to its suspension setup. Most notably, Jeeps are commonly coil-sprung, and they adopt a track bar layout. If we narrow it down to the Jeep Grand Cherokee years to avoid, the death wobble affect the:
First-Generation, 1993 to 1998 model years
Second-Generation, 1999 to 2004 model years
Third-Generation, 2005 to 2021 model years
Fourth-Generation, 2011 to 2021 model years
The death wobble can be attributed to many underlying faults with the suspension and steering. The most typical parts that most folks point their finger towards are:
4. Interior – Leather Dashboard Wrinkles And Shrinks
If you'd like to get a fancier cabin space for your Grand Cherokee, Jeep happily offers that in the form of the Overland trim. Among other things, you get a neatly stitched leather dashboard, which looks rather nice at first. That is until you notice it bubbling, wrinkling, warping, melting, and peeling. This problem has been reported to start occurring anywhere between 45,000 to 60,000 miles.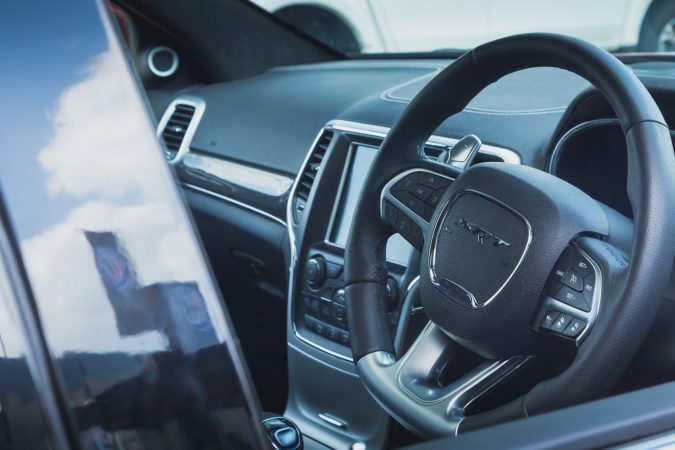 Unfortunately, Jeep fails to acknowledge this being a problem, despite countless complaints. Their most direct response is how the wrinkling and peeling dash is the fault of owners. Jeep highlights a few environmental factors, like exposure to direct sunlight, for causing the dash to wrinkle. However, the Grand Cherokee owners forums show that this is a reoccurring issue, even with careful owners.
Since it's not a safety risk either, the NHTSA will neither investigate the issue nor force a recall. This then leaves owners only one solution – replacing the entire dashboard. The parts alone will set you back at least $1,100. Combined with the labor required, a full dash replacement may cost you at least $1,500. The affected Grand Cherokees are:
Fourth-Generation, 2011 to 2014 model years
5. Transmission – Jeep's e-Shift Gearbox Is Hard To Use
While not a maintenance problem in of itself, Jeep's e-Shift is flawed by design, and quite deadly, too. Fiat-Chrysler featured the Grand Cherokee as the poster child for its monostable electronic gear shift design, 'e-Shift'. These electronic shifters are distinct from the tried-and-tested PRNDL gearing that we've become accustomed to. Additionally, it's electronic, and thus isn't linked to the gearbox.
This electronic shift-by-wire design does have a few defects in its implementation. Mainly, e-Shift is among the most unintuitive shifters to use, and for a few reasons:
Being "monostable", the shift lever always returns to the center after every gear change. This means that it's much harder to know what gear you're in.
While it may appear like a conventional gear lever, it lacks tactile, visual, or audible feedback when changing gears. As a result, it's challenging to feel and understand which gear you're using.
Instead of a conventional PRNDL setup, the gear changes have been altered for e-Shift. You have to push the lever up (rather than down) for reverse, and down (rather than up) for drive.
Crucially, many owners have unintentionally left their cars in Neutral, thinking that they were in Park, owing to the confusing design of e-Shift. The consequence is hundreds of rollaway accidents, which in one case, led to the death of Star Trek actor, Anton Yelchin. He was killed by his own rollaway Jeep. A recall followed in 2015 and 2016 before FCA changed the e-Shift design completely in the 2017 model years.
The bizarre and perplexing e-Shift design can be found in Grand Cherokees belonging to the:
Fourth-Generation, 2014 and 2015 model years (the 2017 model year Grand Cherokee has a conventional shift lever)
6. Tires – Valve Stems Can Rust, Triggering TPMS Errors
A while back, Jeep used aluminum tire valve caps and stems on the Grand Cherokee, as well as other models. While this seemed like an innocent decision at first, there was one major oversight. Following constant and excessive exposure to moisture, they rust. The corrosion can cause numerous issues for the owner, such as:
The rusty valve caps can seize up and stick onto the stem. This makes it difficult for them to be detached, and forceful removal can damage the TPMS (tire pressure monitoring sensor) module.
It can prompt the TPMS to send out a warning light on the dash. As it's rusted through, it's possible that the stem and sensor can no longer accurately read the tire pressure.
If they're too badly rusted, they can crack and violently release all the air from the tires. Worse, this can happen while you're driving.
Following this incident, Jeep quickly replaced all future models with rubberized tire caps and stems to prevent corrosion. Nevertheless, they outright refused to fix existing issues with rusty valve caps and stems, forcing owners to fix it themselves. Out of pocket, fixing this is surprisingly costly, as replacing the valve caps and stems also necessitate replacing the TPMS module.
Altogether, you're looking at about $125 on average for each tire. It's worth mentioning that some owners were forced to cough up nearly $200 per tire, so your mileage may vary. You may also find it hard to get your hands on these caps and stems, as they too are on backorder for the most part. The issue of rusty valve stems and caps relate to Grand Cherokees from the:
Third-Generation, 2005 to 2010 model years
Which Jeep Grand Cherokee Year Should You Avoid?
Finally, we get to our most pressing question; what are the Jeep Grand Cherokee years to avoid? As we highlighted earlier, the entire history of the Grand Cherokee is littered with issues. But among the bad ones, some are worse. In our view, the 2011, 2012, 2013, 2014, 2015, and 2016 model years of the Jeep Grand Cherokee should be avoided at all costs. This is where the problems concentrate.
In particular, these model years are affected by the TIPM issues, EcoDiesel emissions defeat devices, confusing e-Shifter gear lever, wrinkling leather dashboard, as well as the death wobble. Many of the problems stated occurred at once in 2011, which has the highest complaints count of any model year of the Grand Cherokee. On the other hand, the problems persisted until the 2014 model year.
While some have been fixed by then, key defects such as the e-Shifter design and EcoDiesel emissions lasted until at least the 2016 model year. If we're to condense it to the absolute worst offenders, then we'll arrive at the 2011, 2014, and 2015 model years as the bottom of the barrel for Grand Cherokee reliability. You can still get away with the patched 2012 and 2013 model years, though.
They're bad, but not as terrible. Moreover, many earlier problems with the 2011 car were sorted out by then. If you'd want to spring up for a car in this time period, we'd recommend picking the 2013 Grand Cherokees, if you absolutely have to. Nonetheless, do tread carefully with your purchase, and make sure those recalls or repairs are followed through by the previous owners.
Jeep Grand Cherokee: Years to Avoid – Facts
Jeep Grand Cherokee debuted in 1993 and is a popular midsize SUV.
Model years 2011, 2014, and 2015 are the most likely to have mechanical flaws and should be avoided.
Electrical issues have been the most common problem category over the years, according to CarComplaints.com.
The 2011 model year should be avoided because of significant maintenance costs and complaints about TIPM, interior styling, and electrical wiring.
The 2014 model year's biggest flaw is its gearbox, with harsh or jerky gear changing that caused injuries from rolling cars.
The 2015 model year had new issues with wiring systems, engine, and suspension, and also had software vulnerabilities in radio-equipped units.
The 1998 and 1999 versions are favored because of several changes that made them quicker and better for off-roading.
The 2005 model year is recommended for its strong on-road and off-road capabilities and engine design.
The 2017 and 2018 Jeep Grand Cherokees are highly recommended among the newest versions for their contemporary amenities and visually attractive leather seats.
The 2009 and 2010 model years are considered reliable with impressive off-road capability and upscale interior.
Final Thoughts, And The Jeep Grand Cherokee To Not Avoid
In all, looking at the Jeep Grand Cherokee years to avoid is like trying to walk across a minefield. One wrong impulse buy later, and you could get stuck with thousands of dollars in potential repair bills. It can be said that the Grand Cherokee is a low point for the once trustworthy Jeep brand. Yet, there is one model year that stands apart from the rest, and one we could recommend as a reliable buy.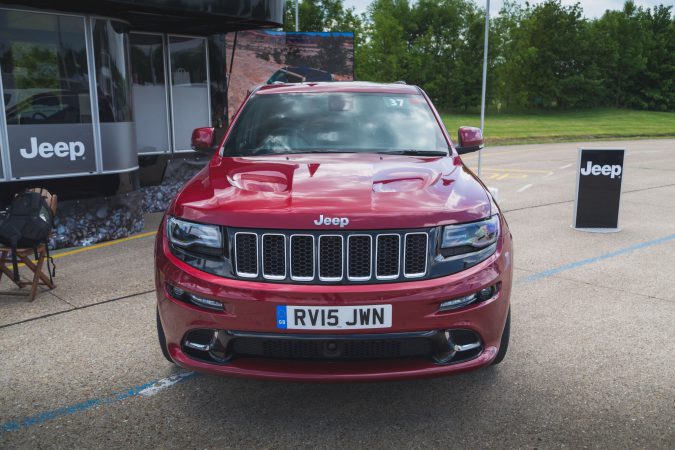 This being the 2010 Grand Cherokee, the penultimate chapter for the third generation. Statistically, it remains to be among the most reliable of the Grand Cherokees, and one that is modern enough that you could enjoy as a daily cruiser. It's believed that the lack of electronics (i.e. TIPM) in the 2010 Jeep Grand Cherokee meant that there could only be fewer problems. It's proof that less is always more.
Being the last of the third-generation Grand Cherokees, it also meant that issues in the earlier model years have all been ironed out. Thus, it's the most refined year of the Grand Cherokee, and one you shouldn't strictly avoid if you're in the market for an ultra-lux Jeep. Just make sure you're mindful of the transfer case, which can break, but is otherwise a fantastic and dependable SUV all-around.