Ah, the good old Jeep. There are very few enthusiast groups in the world that are as diehard followers of any particular brand that could rival that of Jeep. For keen off-roaders, the Wrangler is often the only acceptable choice. For those looking at something practical, then why look any further than a Cherokee, the vehicle that made the SUV what it is today. But not all Jeeps are that lucky. Some fared worse, and have aged rather poorly. We'll know more as we look deeper into Jeep Patriot problems.
The Jeep Patriot was the entry level Jeep. Priced competitively to get as many people into the Jeep fan club as possible, it was a sales hit. Some people even loved the Patriot so much that its garnered its own loyal following. Those people called themselves, 'Pattie'. Although, one wonders if it is as reliable as other members of the growing Jeep family. Could there be many a problem waiting to manifest underneath it? Well, our guide on Jeep Patriot problems seeks to catalog, and answer this question.
What Do You Need To Know About The Jeep Patriot?
The Jeep Patriot, or known internally as the MK74, was revealed at the 2006 New York Auto Show, alongside the Compass. As we mentioned earlier, the Patriot was among the entry level Jeep models, aimed at attracting more cost conscious consumers. Back when it first came to production, the Patriot was built under the DaimlerChrysler conglomerate. It was a period of time when Jeep's parent company, Chrysler, had undergone several corporate mergers and restructuring in its period.
By the end of the Patriot's production, it was left under the responsibility of Fiat Chrysler, or FCA. As a consequence, the Jeep Patriot shares its constituent parts and is related to a huge number of other cars. This includes relations with the aforementioned Jeep Compass, Dodge Caliber, Dodge Avenger, Chrysler Sebring, Mitsubishi Outlander, and even the Mitsubishi Lancer. Between its production years of 2006 and 2017, the Patriot was a success, having sold more than 1.8-million units worldwide.
What Made The Jeep Patriot So Popular?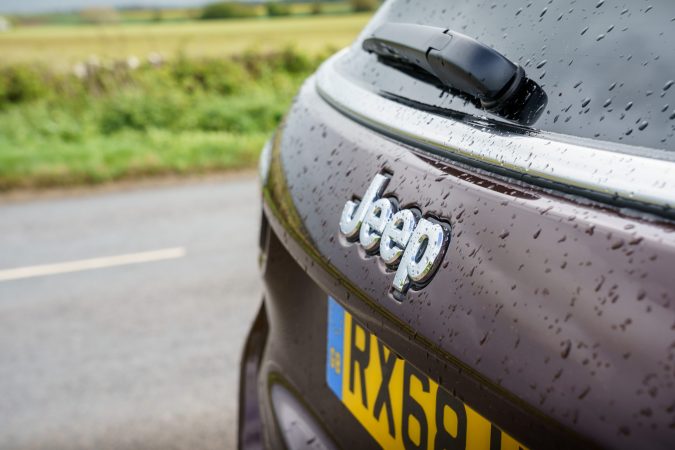 Before we talk about Jeep Patriot problems, we should understand more on why it became popular. Why is it that even four years after it ended production, some people still speak highly of it? The main reasons for this were its cost, and what you get for the money. It was a Jeep, after all, and one that was priced accessibly for consumers. Plus, getting insurance on it was quite cheap, too. Yet, you're still getting the full Jeep experience, with plenty of practicality, and decent off-road capabilities.
There was plenty of luggage and cargo space, so the Patriot made a great family vehicle. Although not all models had 4WD, it was good enough for lighter use. However, its popularity also exposed some flaws in its inherent design. For one, Jeep made severe cost cutting measures to keep the price low. So much so, that technology and creature comforts were basic at most. This is despite the fact that similarly priced crossovers and mini-SUVs had better kit installed. Built quality was lacking, too.
The interior was spartan, even at higher priced trims and variants. The Patriot's performance was not on par with the rest, often making basic driving feel sluggish. Another downside was its safety, which is no doubt an important consideration for many people, especially as a family car. It didn't do as well in safety tests. After 11 model years, the Patriot was long overdue for a massive overhaul, although it did get a minor facelift in 2011. Still, Jeep retired the Patriot in 2017 for the second-gen Compass.
Is The Jeep Patriot A Reliable SUV That You Should Consider?
Although we hinted earlier that Jeep Patriot problems can be aplenty, it's not as bad as you think. Kelley Blue Book gave the Jeep Patriot its '5-Year Cost To Own' award not once, but several times. Overall, it – as well as some reviewers and owners – have praised the Patriot for its fairly low cost of ownership. While not the most reliable car you can buy, it's dependable enough to not necessitate costly maintenance all too frequently. This is made better thanks to how cheaply you can run it.
That's also taking into account its reasonably fuel efficient engines. Price-wise, then, the Patriot can be considered a relatively affordable car to own and upkeep through its lifecycle. To get to know a bit better, we dived straight into data collected by CarComplaints.com. Here, they compile reports by owners from its website, and those from the NTHSA. We can see here that amongst the Jeep clan, the Patriot has fewer complaints than its siblings. More so when you consider how many were sold.
What Are The Worse Jeep Patriot Issues That You Need To Know?
To have a better understanding of Jeep Patriot problems, we'll look through each model year. This goes from its first year on sale in 2007 and onwards. In a nutshell, the most serious of the Jeep Patriot problems that you need to be concerned about is the transmission. The Jeep Patriot uses what it calls the 'Freedom Drive'. This is its 4WD system, connected to a Jatco-built CVT, 'continuously variable transmission'. Using this, it can simulate the low range modes you get with a dedicated transfer case.
Therefore, you can more or less get a proper off-road experience with a simple road-going gearbox. However, this CVT has proven to be prone to failure and unreliability, even with regular servicing. This is the most severe fault listed by CarComplaints.com, and several other repair sites such as RepairPal. Other than transmission-related issues, the Jeep Compass is also subject to leaking. Some of the seals along with the windows, roof, sunroof, and so on could fail over time, causing water to leak into the cabin.
Those two – the gearbox and leaking – are the most commonly reported issues for the Patriot. That said, there are other small niggles that continue to plague owners of the Patriot. Here is a list of the Jeep Patriot problems, in greater detail…
2007 Jeep Patriot Problems
The first full model year of the Patriot on sale naturally saw a few complaints. Though according to CarComplaints.com, they're fairly minor by comparison. The most serious include a failure of the ball joints, tie rod ends, and upper control arm. This includes a lot of tire wear and a regular replacement of the shocks owing to a design flaw. Altogether, this might cost you between $1,000 to $2,000. Next, we have the TIPM, or 'totally integrated power module'. This is what controls the electrics in your car.
With the Patriot, this can fail more regularly than anticipated. It can cause the fuses for components like the headlights or the airbag to fail. A replacement will cost you at least $1,000. Another surprise with the 2007 Patriot is the fuel system. After filling up with fuel, owners have reported bizarre driving behavior with their Patriots. The steering wheel can lock, the engine might lurch, or it can stall. The issue apparently lies with a valve on the fuel tank. The entire tank needs a replacement for $1,000.
Sometimes, the owners might not even be able to fill up their gas tanks. Thanks to this faulty valve, the nozzles on most fuel stations keep clicking off, thinking that the tank is full. Perhaps shadowing what's to come, the 2007 Patriot saw a few transmission-related defects. It appears that the CVT gearbox in the Patriot can be prone to overstress itself and failing after just a few years. As with a lot of CVT transmissions, repairs aren't possible. A complete replacement needs to be done.
2008 Jeep Patriot Problems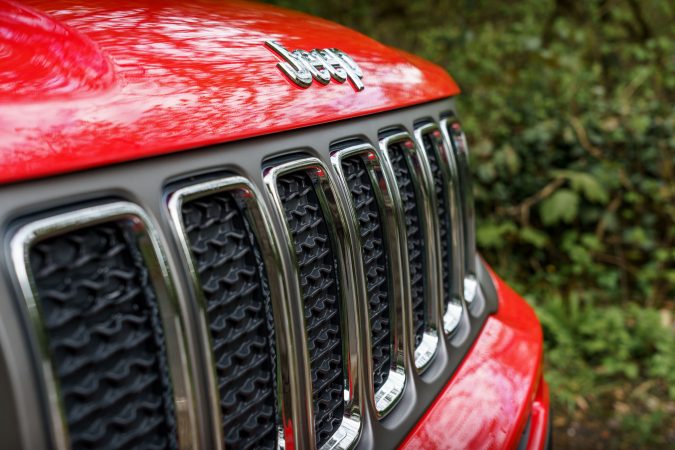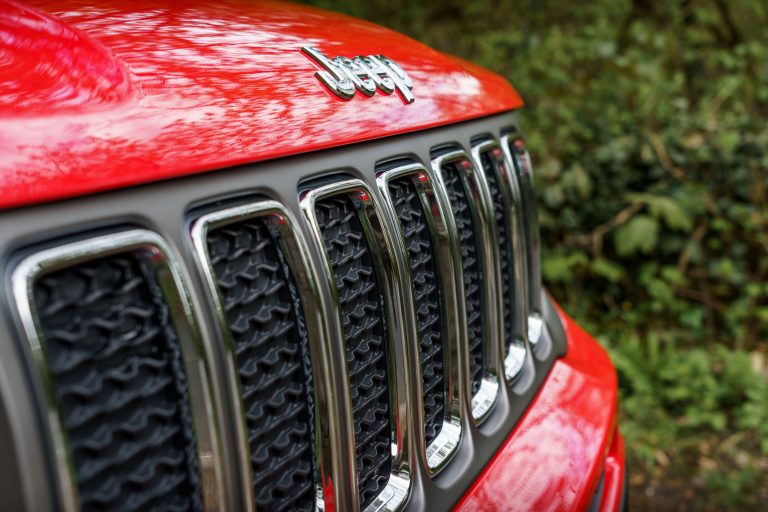 The 2008 model year saw a greater uptick of Jeep Patriot problems as a whole. Some of the issues from earlier, such as the fuel tank and TIPM still persist. For the most part, though, we get to see new problems here. The most expensive is no doubt the transmission. Owners have complained of their gearboxes overheating, hearing a whining noise, before it then fails completely. This is likely caused by a flaw in the transmission cooler design. A replacement of the gearbox will cost you nearly $2,000.
But as we hinted at earlier, the 2008 model year gets a double whammy when combined with leaking. There's a big problem with seals on this Patriot, with water seeping into the cabin being a persistent issue. Owners have reported this leaking to come from a myriad of different places. Mostly, it looks like around the doors, windows, windshield, sunroof, and interior dome lights. It's not a costly fix, with some paste and sealant costing between $100 to $200. Still, it's a big enough of an inconvenience.
Following 2007, this Patriot has a few repeated defects. Its suspension has a design flaw that enables it to wear down a lot faster than it should. This, in turn, requires a repair or replacement of the tie rods, ball joints, upper control arm, struts, and so on. The costs of a repair will vary significantly depending on how many of these need to be changed. The ball joints, for instance, cost at least $250. As from before, the fuel system can have problems, which has a direct effect on the driving, too.
2009 Jeep Patriot Problems
Several significant Jeep Patriot problems continue to linger onwards to the 2009 model year. Once again, the transmission can overheat and fail. This happens as owners either notice a transmission warning light appear on the dash, or hear a very distinct whining noise. Others, meanwhile, have noticed jerking and lurching, as the gearbox struggles to keep up. If they solve the problem earlier on, technicians can add a cooling fan and change the cooler as a whole. But otherwise, it can fail.
A now damaged gearbox will thus require a full rebuild or a replacement. This should cost roughly $2,000. The leaking problems from the previous model year make a return once more. It appears the drains along the roof can either clog up, or rust completely. Owners have reported water leaking in from different places. Mostly, this has been narrowed down to the sunroof or interior dome lights, as well as the windows and windshield. Fixes are the same as mentioned before – new sealant.
Despite 2009 seeing fewer complaints, a few of the older issues continue to crop up. Stalling seems to be a problem, related to both the fuel system and sensors in the engine. Mostly, however, it looks like that fuel tank or the system in it is a huge design flaw that remained unfixed. The suspension, as with before, can wear out prematurely. Most of the complaints in 2009 seem focused on the control arms and tie rods. A few owners sorted this out by using third party suspension components.
2010 Jeep Patriot Problems
The 2010 model year started seeing a gradual decline in Jeep Patriot problems from the previous years. Even the leaking issues started slowing down. Nonetheless, several important faults cropped up anew. The transmission is once again a well-known point of failure by now. As with before, this has been pinned down on overheating related causes. The built-in thermostat, as part of the overall cooling system, can fail. When this happens, there's a good chance of complete transmission failure.
Owners complained that they heard an unpleasantly high pitched whine and a noticeable grinding sensation for every gear change. A replacement of the whole gearbox is necessary. Though it seems like the average repair costs have risen this time around, with average quotes starting at $4,000. It looks like suspension issues have returned. Apparently, the ball joints in these early Patriots can be prone to failure. Fixes vary in cost from $1,000, all the way up to $5,000 for one unfortunate owner.
2011 Jeep Patriot Problems (Facelift)
As you might've learned already, the Patriot had a minor facelift in 2011. Primarily, the changes are cosmetic, as well as updating the interior trim. In Europe, a new Mercedes-Benz engine replaced the old VW-built unit. Old problems continued to persist in this facelift, however. Even CarComplaints.com noted that the 2011 model year is the worst one you can get in terms of reliability. Although faults don't occur as frequently as other model years, they can appear at low mileages, and pricier to fix.
Transmission overheating is still with us in 2011, as well as interior leaking. That leaking has also resulted in severe corrosion. Some owners have seen their Patriot's underbody frames rust very badly. This is dangerous enough on its own. That fuel tank issue from earlier makes an appearance. Just like before, this is caused by a faulty valve by the fuel tank. The entire fuel tank itself needs to be replaced, costing at least $1,000. If not, owners have noticed steering lock, jerkiness, or outright stalling.
2012 – 2016 Jeep Patriot Problems
We've decided to compile the Jeep Patriot from model years 2012 to 2016 together. This is since a vast majority of the Jeep Patriot Problems here are repeated from before. Transmission issues, of course, are quite common with the CVTs. Some even fail before the car's reached 100,000 miles of use. Costs for a replacement or rebuild of the gearbox can rise to over $4,000 very quickly. Symptoms for this could include gearbox slipping, grinding, or hearing odd whining noises.
The aforementioned valve for the fuel systems, and TIPM module can fail, still. Costs vary around $1,000 for each one to be swapped out. Otherwise, your Patriot may stall, lurch, or you may not be able to rev beyond a certain RPM limit. And the leaking, although rarer than in the early Patriots, is still something to keep an eye out for. Otherwise, the cost of repairs will be similar. It's worth noting as well that some of these Patriots, the 2016 MY in particular, might still be covered under warranty.
2017 Jeep Patriot Problems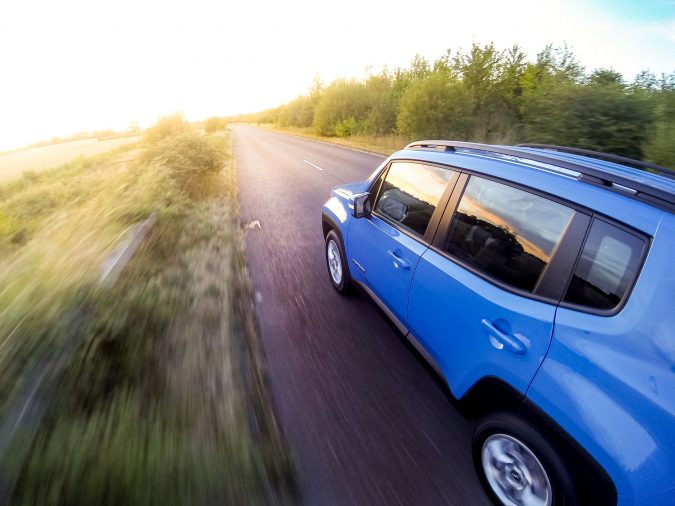 Although it's been four years since the Jeep Patriot went out of production, the sample size of reports by owners is too small. Consequently, we can't make a very accurate conclusion on whether these are more reliable than their predecessors. However, it looks like those small batches of complaints are mirrored in the earlier model years. Jeep's warranty does last for up to five years for the powertrain. So, it might still be possible to find a Patriot out there that still qualifies for these repairs.
Nonetheless, it's worth noting that some of the 2016 Patriots suffered from brakes squeaking. This screeching sound can be heard more prominently while in reverse. Apparently, it's due to Jeep's decision to use cheaper drum brakes on the Patriot. While they stop fine, they can gather brake dust on the rotors, hence the squeaking. Some technicians are able to solve this by cleaning away the dust. It remains to be seen if the 2017 model year Jeep Patriot will have this problem.
What Can You Do About All This?
Thus far, we've had a rundown of all the major Jeep Patriot problems that you should know. But now, you might be wondering what's next. Maybe you're an owner of an old Jeep Patriot. Or, you might be in the market to buy one. In that case, these faults and issues should certainly be noted whenever you have the chance to inspect them in person. If you own a Patriot, then be extra attentive to any of the symptoms that we mentioned from earlier. Things like the gearbox slipping, or engine stalling.
Perhaps you noticed some moisture or leaking in your Patriot. In that case, do consider calling your local mechanic or Jeep dealer. Inquire, and have it checked out if it's serious. Remember that the costs are nothing when compared to your safety. Based on the comments left on CarComplaints.com, some of the common issues have rightfully scared the owners of these cars. The car might stall or struggle to get up to speed while you're driving. The suspension woes too can be very hazardous to you.
Those ball joints ultimately help to moderate the way the car sits on the ground, and can affect how it'll steer. A few owners noted that their Patriots can swerve left or right even when they're holding the wheel straight. Those leaks, while it might seem like a discomfort, can be problematic. The water can leak into the electrical systems or electronics. Or, the leaking itself might trickle all the way in the underbody of the car. This can start corroding key structural components from the inside.
Conclusion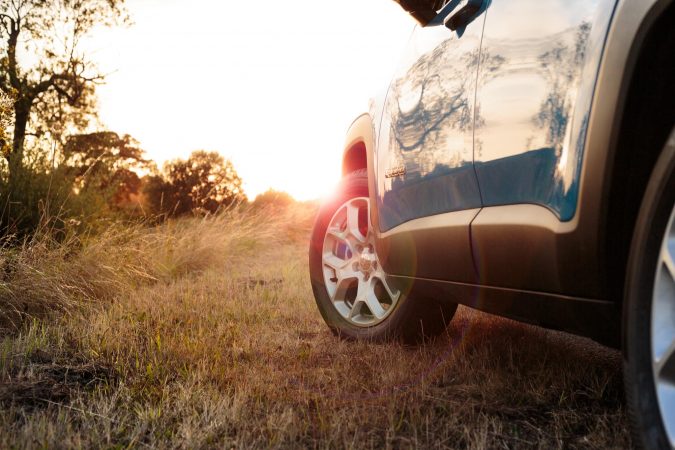 In closing off our thoughts on Jeep Patriot problems, we're left looking back and seeing if the defects on some of these Patriots should be a point of concern. In many cases, they are. Components such as the transmission, fuel tank, TIPM, suspension system, and so on can be quite costly to bear. If not fixed, they not only dampen the driving experience, but can be deadly. Others, nevertheless, are puzzling as to how it could've happened in the first place.
A modern car shouldn't have ever leaked water in the same way that it does on the Patriot. However, it's not all bad. Some other cars in the same price and age group as the Patriot have been far more unreliable. Therefore, we can certainly confirm that in general, the Jeep Patriot isn't as unreliable as it might seem. The problems are not as frequent given how many Patriots have been sold over the years. Even when they appear, the costs of fixing them aren't as expensive as on some other cars.
Moreover, the Patriot is still an all-around affordable car to maintain. Running costs are low, thanks to that fuel-efficient engine, as well as relatively cheap insurance. But it's important that in order to enjoy these upsides of owning a Patriot, you need to be wary of its potential flaws. If you're planning to buy a Jeep Patriot, getting a pre-purchase inspection and test drive done would be crucial. In all, Jeep Patriot problems, while not pleasant to deal with, are nonetheless palatable compared to some.
If you want to know more about other Jeep issues, such as the problems with the Jeep Liberty we have done the research on that also. Take a read.
Approved Tools
These tools have been tried and tested by our team, they are ideal for fixing your car at home.