The crossover SUV market is very lucrative, so it's only natural for Jeep to transfer its iconic and rugged design language into a crossover SUV. And so, the Jeep Patriot was born. And maybe you want one now, but what are the Jeep Patriot years to avoid?
Are they reliable? What are the common problems? Should you even consider them? Well, here's all you need to know about the Jeep Patriot:
Jeep Patriot
The Jeep Patriot is a compact crossover SUV that looks like a Wrangler—if you look at it from 10 miles away. Jokes aside, Jeep was pretty quick to cash in on the SUV craze, launching the Patriot in 2007.
Not only that, but they also launched the Jeep Compass in 2007. A crossover that uses the same platform and engines, with a different styling to the Patriot. But more on that later.
The Patriot came with a 2.0L or 2.4L inline-four engine, making 158 and 172 horsepower respectively. It was available with front or four-wheel drive, a 5-speed manual, or a Jatco CVT transmission. There were also diesel engines but they weren't available in the US.
Since it's a compact crossover, the Patriot isn't particularly practical. But the four-wheel drive configuration meant it could be a very capable little off-roader.
The Patriot came in three different models: Sport was the base model and had very basic amenities and came with a 5-speed manual as standard.
The Latitude trim gives you power windows, a leather steering wheel, keyless entry, and 17-inch wheels as standard. Meanwhile, the Limited trim gets you a power sunroof, power driver's seat, and U-Connect Bluetooth as standard.
Doesn't sound too impressive, but remember that the Patriot's MSRP started at around $27,000 when it was new. So, it wasn't a particularly expensive car either.
Jeep gave the Patriot a facelift in 2011, which in our opinion greatly improved the look of the Patriot. Jeep finally decided to discontinue the Patriot in 2017. But they kept on producing the other small Jeep: the Compass.
Jeep Compass vs Patriot
So, what's the difference between Compass and Patriot? There are minor differences here and there, such as different cargo area space, differences in overall length, and pricing, and the Compass' 2.4L engine makes eight more horsepower.
However, the biggest differentiator was the styling. At the end of the day, it's about which one of them you find the least revolting (or better looking, depending on your outlook towards these cars).
Anyway, the Patriot had a more Wrangler-inspired look. Meanwhile, the Compass was more modern, with facelift versions looking like smaller Grand Cherokee. Sure, it had the same massive vertical grille as any other Jeep, but it didn't have the boxy design iconic to Jeep vehicles. Another big difference is the Jeep Compass is still in production.
Jeep probably realized that there was no point in having two cars fighting for the same segment (both are compact crossovers). And it seems that customers prefer the more modern and "softer" look of the Compass, rather than the odd trying-to-be-aggressive look of the Patriot.
Add reliability problems (a bit of foreshadowing here) and a lack of high-tech features compared to its competitors, the Patriot didn't sell very well. So, the Patriot died, and they continued the Compass to compete in the crossover SUV market.
Jeep Liberty vs Patriot
What about the Jeep Liberty then? How is that different from the Patriot and Compass? Well, the Jeep Liberty was also a compact SUV with unibody construction.
However, the Jeep Liberty was slightly larger, and it was the continuation of the ever-so-popular Cherokee XJ. They changed the name at the time because they wanted to retire Native American names from their lineup, presumably in fear of cultural appropriation.
However, it was still sold as the Cherokee elsewhere in the world. And when they introduced the new 'KL' generation in 2013, Jeep brought back the Cherokee name. We assume they changed it back because the new Liberty confused long-time customers who had become familiar with the Cherokee name.
We should mention that the Cherokee and Grand Cherokee are two different vehicles. Both are now unibody rather than body-on-frame, but the Grand Cherokee is a larger full-size SUV. Meanwhile, the Cherokee is now a mid-size SUV and slightly larger than the Compass.
Jeep Patriot Years To Avoid
So, to answer the question: what are the Jeep Patriot years to avoid? Well, there are quite a few of them. You may have noticed earlier on that we mentioned that the Patriot uses a Jatco CVT transmission.
Some of you probably already know how problematic this transmission is. Especially those of you who have owned a Nissan, or have researched Nissan CVTs before. More on that later. Anyway, here are the Jeep Patriot years to avoid:
2008 – 2009. These model years were plagued with numerous issues, from a leaky sunroof, water leaking into the cabin, and of course, transmission issues.
2011 – 2012. Transmission issues were the main problem for these two model years. Additionally, we're also seeing reports of difficulty starting the engine.
2014 – 2016. We're seeing a mix of problems here and it kind of varies by model year. But expect these model years to have engine issues, electrical malfunctions, and water leaking into the cabin.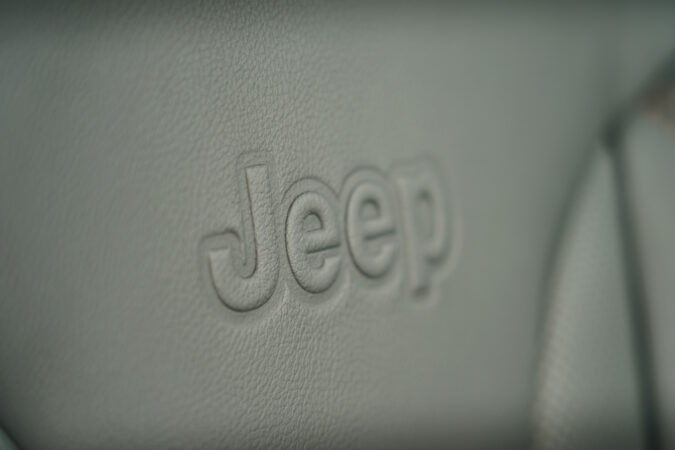 So, there are quite a few Jeep Patriot years to avoid. That's a total of seven model years out of the 11 model years that Jeep produced. Worse still, some other model years aren't particularly reliable either. But those are the absolute worst ones and you should steer clear.
Jeep Patriot Problems
Now let's take a closer look at the common reliability problems of the Jeep Patriot. We like to discuss these problems so you get an idea of how serious—or maybe unserious—the problem is.
If you do decide to buy the Patriot, knowing these problems may help you to do preventive maintenance. Or at least, will let you what to expect in terms of the repair costs. In any case, here are the common Jeep Patriot problems:
1. Jeep Patriot Transmission Problems
If you're not familiar, Jatco is a transmission manufacturer owned by Nissan. One of their most famous—or rather infamous—products is the CVT transmission. Continuously Variable Transmission (CVT) is a type of automatic transmission that uses a set of belts and pulleys to manipulate power and torque output to the wheels. As opposed to planetary gears in "conventional" automatic transmissions.
While the transmission is mind-numbingly boring to drive, there's nothing wrong with it. It provides a smoother driving experience since there's no gear change. And on the face of it at least, it should be reliable as there are fewer moving parts.
However, Jatco CVTs are infamous for breaking down all the time in Nissan. And it's no different in the Jeep Patriot, or any other Jeep that uses this transmission.
The height of the problem was in 2011. Owners report it overheating, or worse, breaking down at around 80,000 miles. For context, most transmissions would last until 150,000 before major repairs are necessary.
There are many theories as to why Jatco's CVT transmission is so unreliable. But we believe the problem stems from a defective cooler that isn't up to the job. This causes the transmission to overheat, and translates to it slipping, engaging limp mode, and failing altogether.
In some Nissan cars, you can prevent overheating by upgrading the cooler with an aftermarket one. But we couldn't find information about whether this would work on the Jeep Patriot or not.
Repairs are usually in the thousands of dollars. If you want to avoid transmission problems, we recommend looking at the 2014 model year and onwards. As Jeep switched to a Hyundai 6-speed automatic in 2014, and it seems to be more reliable than the CVT.
2. Water Leaks Into Interior
The whole idea of a car is that it should shield you from the environment. This includes the hot sun, violent winds, creepy bugs, and of course, when the rain starts pouring down. Otherwise, might as well ride a motorbike, no?
Most carmakers have got the hang of making a car that can shield its occupants from the outside world. Jeep isn't one of those carmakers. For almost the entirety of its production run, the Patriot is plagued by water leakage issues.
One of the biggest sources is the sunroof. There have been many reports of water coming down from the sunroof during rain. Okay, fine, the sunroof can be a bit tricky sometimes. And at least it isn't exploding like the ones in Nissan Frontier.
However, there are multiple spots in the car that may leak. Owners have reported leaks coming from the front of the car, the rear of the car via the taillight, and most commonly, from the dome light. Sometimes the leak is so bad that it would result in a puddle of water.
Worse still, Jeep isn't doing a recall despite this being a widespread problem. So, owners are stuck with a leaky car. Some suggest rewelding and resealing firewall panels can solve the issue, but we imagine that's isn't an easy or cheap job.
3. Engine Stalls While Driving
Engine issues are a bit more sporadic than the water leakage problem. We're seeing complaints of the engine stalling mostly in the 2014 and 2015 model years, although some other model years also have this issue.
There seem to be multiple causes. In the 2015 model year, the most common cause was the crankshaft sensor. The crankshaft is a rotating shaft that converts reciprocation from the pistons into rotational energy and transfers it to the flywheel.
We won't get into the details as it can get quite long and complex, and you can learn more about crankshaft repairs here. But in essence, the engine needs to know the crankshaft's position to ensure smooth operation.
By knowing the crankshaft's position, the Engine Control Unit (ECU) knows when to fire the injectors, spark plugs, and control other engine components. And it's the crankshaft position sensor's job to feed the ECU with the correct information.
So, if the sensor is defective, it will result in engine problems. And yes, it can cause the engine to stall as the ECU can't operate the engine correctly. Repairs can cost up to $660, but there was a recall from Jeep to fix this issue, albeit only for certain model years.
Other causes include the bad CVT transmission (no surprises there), and there are also reports of defective throttle position sensors (TPS). Like in most modern cars, the Patriot's throttle is electronically controlled.
The TPS translates the throttle pedal's position into electrical signals to the ECU. It then controls the opening of the throttle body to adjust the fuel and air intake into the engine. Since this is crucial in controlling fuel and air intake, a defective TPS can cause erratic engine behavior and even stalling.
4. Difficulty Starting The Engine
You may not have to worry about the engine stalling while you're driving. Why? Because your Jeep Patriot may not even start in the first place, as some owners have reported.
The problem plagues several model years and appears as early as the 2008 model year. The cause seems to vary too by model year. For example, some owners say the problem was a faulty key fob that wasn't recognized by the engine, so it won't start.
However, the more common cause seems to be the aforementioned crankshaft sensor issue. Since a faulty sensor can't feed the ECU with the correct information, it's bound to cause issues with starting the vehicle. This seems to affect mostly the 2011 model year.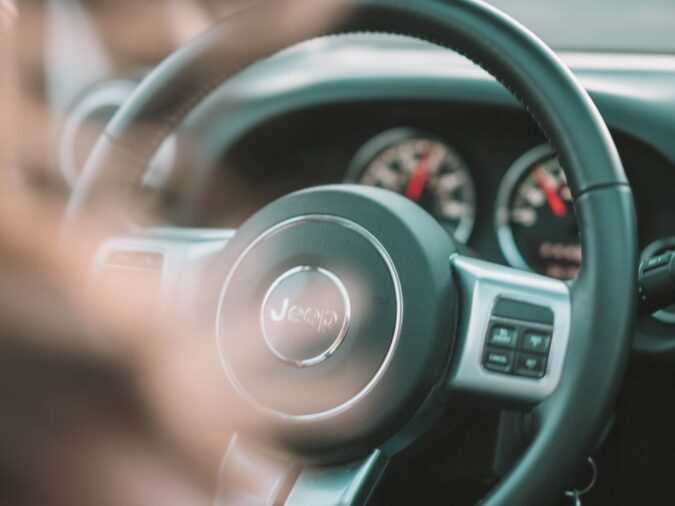 We should note that the crankshaft position sensor is known to fail after about 100,000 miles or 10 years. So, it's not like they have an unlimited lifespan. However, owners are reporting this problem appearing at around 46,000 miles, well before the expected lifespan.
Also, note that sometimes the camshaft position sensor (CMP) is the one that fails. The camshaft is a rotating shaft with lobes (cams) that controls the opening and closing of the engine's valves. It's a little less common but is equally expensive to fix.
Best Year Jeep Patriot
So, now you know the Jeep Patriot years to avoid and its common problems. How about the best year for the Jeep Patriot? What are some safe model years to buy?
Judging from the complaints, there's only one safe model year to buy: the 2017 model. There are still reports of water leaking into the interior, but it's fairly minimal compared to previous years.
Some other safe model years include the 2007 and 2013 model years. These two saw more complaints than the 2017 model, but are fewer than the troublesome model years that we've mentioned.
Whichever model year you choose, always make sure to take a proper look at the car before you buy them. Here are some used car buying tips:
Check the VIN using a free VIN checker. This lets you know the car's history, including accident reports. VIN is not private information, so the seller shouldn't have a problem with providing the VIN to you.
Take a thorough test drive. This goes without saying, but people often get carried away by the excitement and forget to do a thorough test drive. Of course, be respectful, but make sure the car feels good to drive and there are no funny noises.
Consider getting a Pre-Purchase Inspection (PPI). Some mechanics offer this service, or you can look for one online. A PPI typically costs no more than $250 and can help identify potential problem spots.
The video above from ChrisFix will tell you more about what to look out for when buying a used car. And since now you know the Patriot's common problems, be sure to inspect those things before you buy.
FAQs On Jeep Patriot Years To Avoid
Got any more questions about the Jeep Patriot? These answers might be helpful for you:
Are Jeep Patriots Good Cars
They're decent cars. But we think there are better options, such as the Mazda CX-3, or if you can splurge, the larger Mazda CX-5. The Subaru Forester is also a good option if you need an all-wheel drive system. Overall, it's not our first choice when it comes to crossover SUVs.
Are Jeep Patriots Reliable
Some say it is, others don't. We think it's about average when comparing the number of complaints to the total sales figure. However, the Patriot has some serious issues with water leaks and transmission issues, so we still recommend that you be wary.
How Long Do Jeep Patriots Last
Provided you don't encounter serious transmission issues, a Jeep Patriot can last up to about 200,000 miles before major engine repairs or a rebuild is necessary. Note that this is the case for most modern cars, and you'll need to take proper care of it. Such as keeping up with general maintenance and replacing worn-out parts when necessary.
How Much Is A Jeep Patriot
A good one with relatively low mileage and no accidents are around $8,000 to $10,000. Ones with less than 80,000 miles on the clock might have an asking price of up to $15,000. On average, they're cheaper than the likes of the Mazda CX-5, Subaru Forester, and even the Kia Soul.
Why Are Jeep Patriots So Cheap
This is mostly due to the lack of interest from, well, anyone. Jeep enthusiasts don't care for small crossover SUVs like the Patriot. Not to mention, the less-than-stellar engine performance. And crossover SUV buyers are not too interested in it either due to the boxy styling. Many buyers prefer something sleeker and modern. So, no one really likes the Patriot, thus low demand, and if you studied economics, low demand generally means a lower price.
Why Was The Jeep Patriot Discontinued
Poor sales were obviously why. And the reason for the poor sales is that the styling and powertrain combo attracts neither Jeep enthusiasts nor general crossover SUV buyers. Additionally, Jeep also had another compact crossover, which was the Compass and it had more modern styling that attracts SUV buyers.
Are Jeep Patriots Good In Snow
Many media outlets have reported that the Patriot provides above-average performance in rough conditions and snow, thanks to the optional four-wheel drive system. Jeep's Freedom Drive II system has a front-wheel drive bias but can automatically send up to 50% of power to the rear axle if the computer deems it necessary. So, it's no Wrangler, but it can still handle snow just fine.
How To Put Jeep Patriot In 4 Wheel Drive
The Jeep Patriot is always in all-wheel drive mode, sending its power mostly to the front axle unless the ECU deems it necessary to send power to the rear wheels. To engage four-wheel drive, there's a switch in the center console. Pull that switch and a 4WD light in the dashboard should turn on. Pull the switch again to turn it off.
Jeep Patriot Years To Avoid: Final Thoughts
So, the Jeep Patriot years to avoid are the 2008 – 2009, 2011 – 2012, and 2014 – 2016 model years. We'll be honest: we're not a fan of the Jeep Patriot. The Wrangler-like boxy styling is a bit pretentious. And Jeep hasn't done particularly well in translating that design language into the Patriot's crossover frame.
Additionally, the engine and transmission options aren't too exciting. And the interior design and quality are, well, let's be kind, let's say sub-par. Not to mention, reliability isn't exactly stellar either.
Sure, many reviewers have noted the Jeep Patriot is still a pretty capable off-roader, especially the ones with the Freedom Drive II four-wheel drive system. But if you want an off-roader, why not get a Wrangler?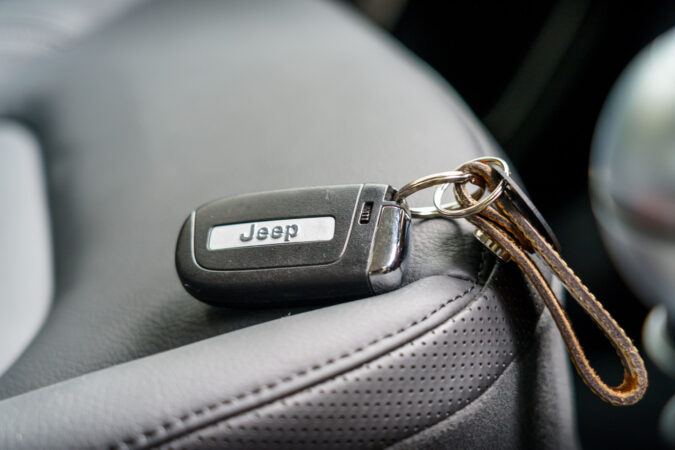 Overall, we think there are better options out there. Sub-compact buyers will probably be pleased with the Mazda CX-3. But if you have the money, our pick goes to the Mazda CX-5.
Sure, the CX-5 is quite a lot more expensive. Starting at around $15,000 for ones with reasonable mileage on the clock. And admittedly, used AWD models are a little scarce. But we believe the Mazda CX-5 is overall the better car.
If you still want the Patriot, just be sure to avoid those model years we've mentioned. Hopefully, this article about the Jeep Patriot years to avoid has been helpful.
Approved Tools
These tools have been tried and tested by our team, they are ideal for fixing your car at home.
AI Car Expert Thinking 

.

.

.