The Jeep Wrangler is such a familiar design in the world of automobiles that if you asked anyone to draw a Jeep, the shape they come up with would heavily mirror a Wrangler. The Wrangler is the signature vehicle of the Jeep marque and it has been since its inception in 1987. However, the design contains some cues from its predecessors. Read to know more about the Jeep Wrangler MPG.
If apple pie is as American as something could ever get, so is the Wrangler. The Jeeps and Wrangler are loved and known for their off-road capability, ruggedness, and reliable transmissions and engines that will take you where you want to be even in the roughest of situations. One sector they might not impress in though would be fuel efficiency.
Before the Wrangler came into being, there was the Civilian Jeep or CJ, the lineup of Jeep vehicles and they were equally popular. The CJ-5 and CJ-7 boast their rich history and lineage that spans over more than four decades from 1944 to 1986. But as they do not come with the name "Wrangler," we will not include them in our fuel efficiency overview.
It's safe to conclude that although the technology from the '40s was well adapted for its time, it was not the kindest to gas. Since Wrangler became the poster child of the Jeep brand in 1987, the automakers have undergone 4 significant changes. A handful of new tech additions, design cues, and fuel efficiency improvements were brought in each era. The latter is our main focus here.
What Is Gas Mileage?
The Jeep Wrangler may have taken on a comfier, more modern turn in recent times, but it has no problem in going off-the-road with you. This is where you might also start to ask, "At what cost?" The first thing to consider here is Jeep Wrangler MPG.
To understand how Jeep Wranglers perform on gas, we must first know gas mileage. Also known as fuel economy, gas mileage shows the distance that a vehicle can travel on 1 gallon of fuel.
In determining how Jeep Wranglers are on gas, it's important to understand what gas mileage is. Miles per gallon, otherwise known as MPG, is used to express this measure and this has been in use for years.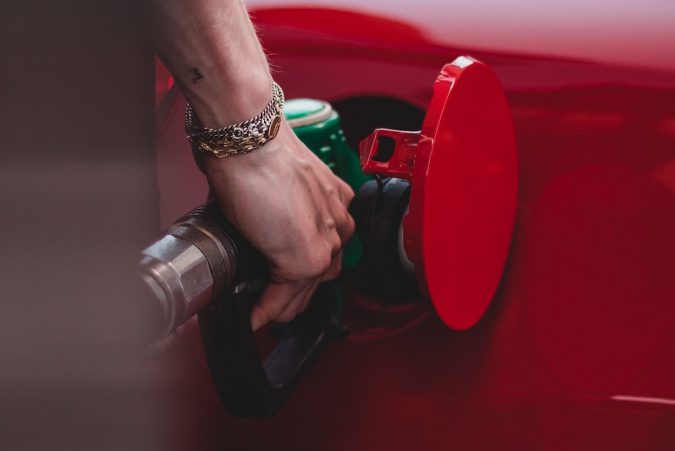 Many people may end up mixing this with the idea of fuel consumption. In simplest words, fuel economy deals with how far a vehicle goes on 1 gallon of fuel. On the other hand, with fuel consumption, you are calculating the amount of fuel your car will need to travel a certain distance and the amount you can save from it.
History Of Jeep Wrangler MPG
The fuel efficiency of the Wrangler has gone through its share of ups and downs. The history of the Jeep Wrangler MPG will also contribute to explaining why this vehicle is not known for its fuel-saving habits.
Jeep Wrangler YJ (1987-1995)
The year 1987 brought major changes to everything Jeep. Not only was the namesake changed, but the entire company went through a paradigm shift. The Jeep marque's ownership transferred in 1987 when the original owners, American Motors, sold the shares to Chrysler. Fiat Chrysler Automotive is the owner of Jeep.
The easiest way to identify a YJ, or first-gen Jeep Wrangler, is the headlights. Jeep decided to give these vehicles a very unique factor by excluding the iconic round headlights that were a signature feature of Jeep. However, the headlights returned in the next generations. YJ came with a set of 4" x 6" square headlights.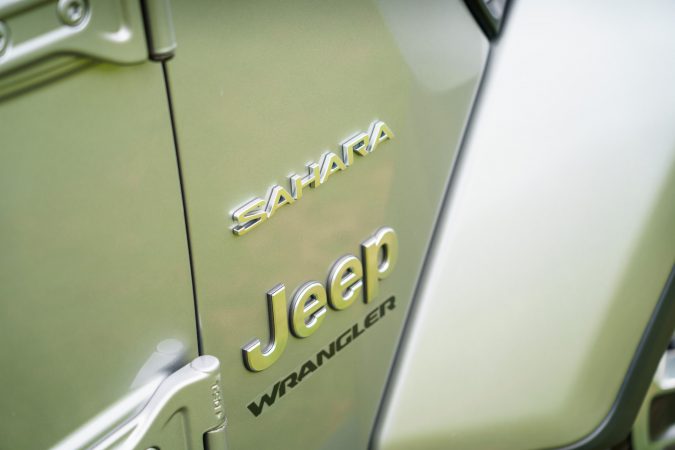 Modern interior and wider track width made the YK more general-consumer-friendly than its predecessors. It was obvious that Jeep had started reconsidering its utilitarian ways of the CJ and implemented a more "everyday usable" principle. It was available in a variety of trim levels like Base ("SE" or "S"), Laredo, Sahara, Islander, Renegade, Rio Grande, and Sport.
2 transmission and engine options were available on the Wrangler. An iconic 4.0-liter inline 6-cylinder and 2.5-liter inline 4-cylinder help up the engine part of things; both obtainable with a 3-speed automatic or 5-speed manual transmission. When the fuel economy ratings from the EPA are held up in comparison, the results are not glamorous. Manual transmissions brought in the best numbers.
The manual and 4-cylinder combo showed ratings of 17 mpg city and 18 mpg highway. The manual and 6-cylinder option rates at 14 mpg city and 17 mpg highway. As one would expect of a Jeep from 1980, the numbers are not the best. But it is doing the best it can!
Jeep Wrangler TJ (1997-2006)
For the year 1996, no new Wrangler models were released. This is likely due to Jeep investing time and efforts in the design of the 2nd generation of Wranglers, the TJ. As the signature round headlights returned, the models bore a strong resemblance to their fantastic predecessors, the CJ. Moreover, similar to the CJ, removable doors, a fold-down windshield, and a removable top were homages to its utilitarian genes.
That being said, the TJ Wrangler was very different from the first-gen Wrangler and CJ, especially in Jeep Wrangler MPG. Jeep claims that more than 80% of parts of the TJ Wrangler were newly designed particularly for the chassis. The most major change would be the inclusion of the coil-on-strut suspension. We can now bid adieu to leaf-spring technology.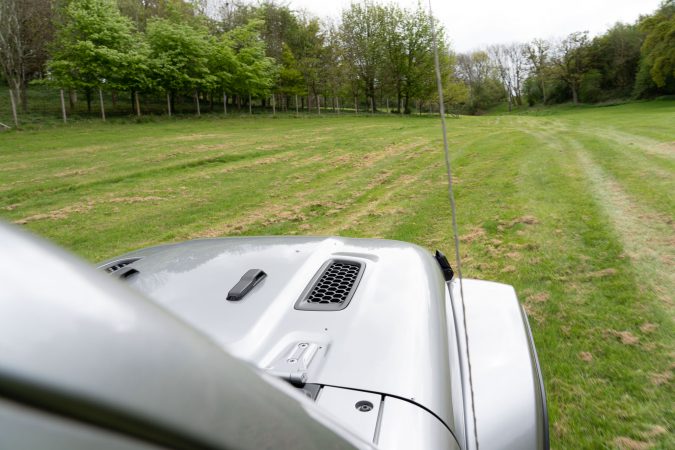 Other important developments for the new age Wrangler included the introduction of 2 models. In 2003, we got the iconic Wrangler Rubicon which got its name from the Rubicon Trail situated in the Sierra Nevada mountains. The Rubicon features are-actuated diff lockers, Dana 44 differentials, four-wheel disc brakes, diamond plate rock rails, and 31" Goodyear off-road tires.
The Jeep Wrangler Unlimited was released in 2004 and came with a longer wheelbase, more cargo space, and improved on-road riding. The Unlimited also had a Rubicon variant you could buy.
This generation also debuted a 2.4-liter inline 4-cylinder. The 4.0 inline-6 returned too. The 5-speed manual transmission was kept available while a brand new 4-speed auto replaced the older 3-speed. Although this increased fuel economy a bit, the change wasn't enough to put Jeep Wrangler higher up consumers' lists.
TJ models clocked in at 19mpg highway EPA ratings for all except the manual 6-cylinder, which showed 18mpg 4-cylinder models got no more than MPG city whereas the 6-cylinder models got 14mpg city.
Jeep Wrangler JK (2007-2017)
Next in line is the third-gen of Wranglers known as JK Wranglers. The JK lagged in terms of new construction overhaul in comparison to the TJ Wrangler but it still packed plenty of zest to hold the interest of the market. Once more, the JK Wrangler featured Jeep's iconic round headlights that trace its roots back to Willy's MB.
Similar to the TJ and CJ, it also included a foldable front windshield. Apart from that, there were a few new additions to the generation like the four-door model. Rear doors were added to keep the spirit of open-air alive. Despite the bulky structure and extra size, all 4 doors were removable along with a removable top like the 2-door variant.
The model year 2011 gave us an interior update and introduced the Sahara model which has a sleeker hardtop. Although they come with a plusher, JK Wrangler still has the Jeep Trail Rated badge which is a sign that the vehicle can perform in a wide range of challenging off-road states identified by 5 performance categories: maneuverability, traction, articulation, water fording, and ground clearance.
4-cylinders have lived their lives and were replaced. Furthermore, the 4.0-liter straight 6 was also history by then. Instead, a 3.6-liter V6 paired with either a 6-speed manual transmission or a 5-speed automatic became the focal point in JK Wranglers. Naturally, this affected the Jeep Wrangler's MPG. Not all Wranglers were made equal.
The average JK Wrangler gives an EPA rating of 17 mpg city and 21 mpg highway while the bigger Wrangler Unlimited yields a rating of 16 mpg city and 20 mpg highway. Both variants combined to give a rating of 18 mpg – the first instance of a Wrangler transcending the border of 20 mpg.
Jeep Wrangler JL (2018-Present)
That brings us to the 4th and present generation of the Wranglers, the JL. The JL maintains the round headlights and boxy stylings of the original. It's the modern technology that Jeep engineers came up with that CJ could never achieve. Moreover, the JL interior is very comfortable and cozy, making off-road adventures feel like a breeze.
With the 4th generation of Wranglers, we were introduced to the first full-time 4-wheel-drive system. Although the switchable 4-wheel-drive could still be found, the full-time Selec-Trac system keeps power in all 4 wheels all the time, electronically disbursing power to where it is required the most. According to Jeep, the 2019 Wrangler features more than 70 standard security and safety features from parking assist to off-road monitoring systems.
The JL has become the definition of a classic vehicle in today's time. It also brought along with it the 4-cylinder engine but this variant has a little extra something the past 4-pot Wranglers did not include. The 2.0-liter engine option includes a turbocharge. Moreover, the 3.6-liter V6 can still be found. The JL Wrangler shoots past the fuel economy of all other Wranglers.
It is rated at 23 mpg city and 25 mpg highway for a total 24 mpg rating. With its 22 mpg rating (combined), Unlimited does not fall behind that much.
The least efficient of the bunch is the manual version – only available with a 3.6-liter V6. With that said, it still outperforms the past Wranglers with its base model getting 17 mpg city and 25 mpg highway for a combined 20 mpg. The manual Unlimited gives the same city rating along with a 23 mpg highway rating for a total of 19 mpg.
Breaking Down The Poor Jeep Wrangler MPG
There are quite a few things that combine to affect the fuel economy of the Jeep Wrangler. Let's talk about what exactly slows down the Wrangler.
Jeep Wrangler MPG: Aerodynamics
The main concern when discussing the aerodynamics of a car is to reduce wind noise, drag, and halt unwanted lift forces that are generated when driving at higher speeds. In this case, we consider air to be fluid due to its smooth flow. Refer to this video for more information.
Generally, a Jeep is box-like and heavy. This shape makes it more difficult for the vehicle to cut through the air at highway speeds, making the engine burn more gas. The more air the surface area comes in contact with, the slower the cargoes.
The Jeep Wrangler's shape isn't the most convenient for decent gas mileage. In addition, owners often add more features that mess up the aerodynamics further.
Jeep Wrangler MPG: Hood Latches
Wranglers have a bad reputation for their fluttering hoods. Thanks to this, the air gets trapped inside with no way to come out. Average stroke latches are constructed of rubber and are malleable which lets the hood flutter since the hood is not secured tight.
When the air gets stuck inside the hood, the Wrangler slows down even more, similar to crashing against a wall. As the aerodynamics do not do the Wrangler any good, a factor as small as this can make the Jeep work "harder" when it fights against the trapped air in its hood.
Jeep Wrangler MPG: Lifted Body
The Jeep's noise points more downward in comparison to the rest of the body. A low air vortex is created which keeps going lower with the increasing height of the body of the Jeep. This severely affects the aerodynamic flow of the vehicle, causing you to burn through more gas and power, and eventually, the Jeep Wrangler MPG takes a hit.
Jeep Wrangler MPG: Added Features
Any extra features that stop airflow from going over and up your Jeep will decrease the gas mileage as well. These features include:
Wench
Big bumper
Lightbar
Large fender flares behaving like a scoop
Large tires protruding past the fenders
Each of these extra features reduces aerodynamics.
Jeep Wrangler MPG: Weight
A standard Jeep Wrangler weighs somewhere between 3,980 to 4,450 pounds right off the manufacturing line. Why is it so chunky, you ask? Well, the frame of a Jeep is made completely out of steel. The windshield frames, hood, doors, fenders, and hinges are all made out of high-quality aluminum. They weigh down the vehicle quite a bit.
The Jeep Wrangler was made to be your companion in the long, rough run.
Jeep Wrangler MPG: Tire Size
Normally, a Jeep comes with a tire that weighs approximately 36 to 73 pounds. Four tires plus an extra spare tire (make sure you're wary of how far can you drive on a spare tire) is placed on the back of the Jeep so if you calculate it, the total extra weight comes to 180 to 365 pounds.
When you own a Jeep, you may want to go crazy with the fancy upgrades and additional features. One of the more popular upgrades that are more substantial, would be improved wheels. As the tire size increases, the weight and rolling resistance increase too.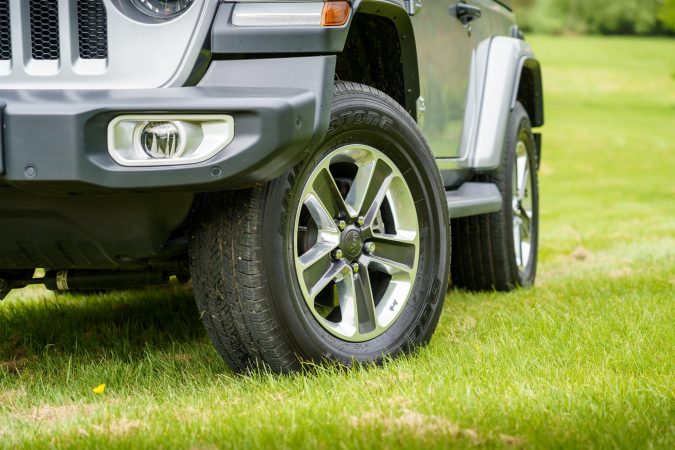 Adding 20 pounds of tire weight is vastly different from putting an extra 20 pounds in the trunk. The energy the Jeep requires to push the tires and keep a steady speed is tire rolling resistance. So, one more 20 pounds makes a big difference in the amount of power the vehicle needs to keep its speed.
Jeep Wrangler MPG: Excess Overload
Most drivers are filling a lot of unnecessary overloads in their Jeep. Every pound that is added to the Jeep hurts fuel economy. Even if you need the tools for your backcountry escapade, remember to take out the additional gear when riding around town to help gas mileage.
The spare tire and tire carrier weigh an extra 50 to 100 pounds. Count everyday use items and more travel options like tents and you would be shocked with how fast the total weight increases.
Jeep Wrangler MPG: Bumpers And Flares
As mentioned earlier, everything on a Jeep Wrangler is made of aluminum, even the flares. This adds more weight to the Jeep's body. You can find plastic flares if that is what you would like instead. They are the way to go for improved aerodynamics and also shave off a few unwanted pounds.
Generally, the bumper of a Jeep Wrangler is made of steel. These heavy plates only make you carry additional weight as you drive around. Changing the bumper for a plastic variant would surely increase aerodynamics and Jeep Wrangler MPG.
Tips And Tricks To Save Money
A rookie mistake when buying a Jeep Wrangler is putting the fuel economy at the bottom of the checkboxes. This is because Wranglers, for multiple factors mentioned previously, do not bring attention to fuel economy. Regardless, these tricks will surely save you money.
This is because the fact is, Wranglers, due to a variety of previously mentioned factors, fuel economy is not the focal point. Regardless, here's a few tricks to help save your wallet.
1. Engine
If possible, try to get a Jeep with 4 cylinders. These cylinders will be geared lower which will allow them to spin at an RPM higher than that of a 6 cylinder. This setup improved mileage on the roads but beware as you will lose a little of that incredible Jeep power.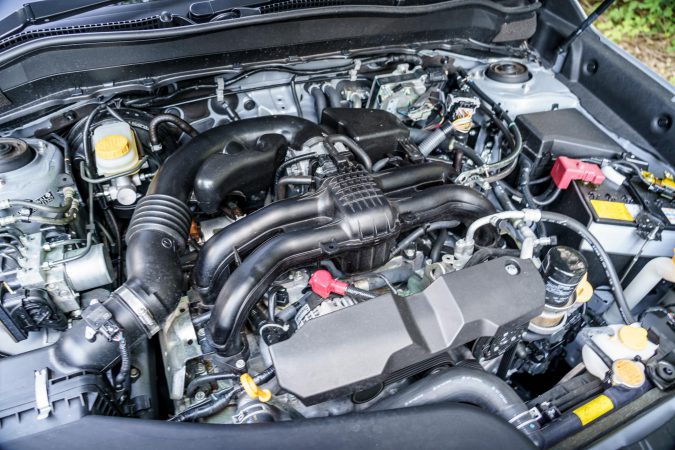 Moreover, as with any car, it's important to maintain the engine of the Jeep Wrangler. Inspect it regularly. If you observe any deposits or carbon intake, use seafoam to clean it out.
2. Regearing Your Tires
Re-gearing is certainly one of the simplest and best ways to save the fuel economy of the high-maintenance Jeep Wrangler. Here, you change the axle gear ratios of your vehicle. Simple as it is, regearing the tires is an expensive affair. Expect to spend anywhere between $1,500 to $2,000.
In exchange, regearing will increase your Wrangler's driving ability both on and off-road. This also helps fuel economy in the long run.
You'll experience with regearing your tires that getting a lower gear is best for a bigger tire. This way, you increase the amount of force that is sent to the axle, letting your Jeep drive with significantly less strain on the engine.
3. Plastic Flares And Bumper
Seriously consider plastic flares and bumpers in place of steel and aluminum flares and bumpers. You can find interesting, fresh designs that match your level of cleanliness.
One thing that you should not get is plastic in the hood latches. The manufacturer's hood latches are strong so they help with the overall aerodynamics.
4. Utility Trailer For Heavy Loads
Are you an avid camper? Consider attaching a little utility trailer to your Jeep and pull instead of putting all the supplies in the back of the car. This will raise fuel economy on trips without loading your Wrangler with 400 pounds of supplies.
The Gold Standard
The fuel economy is not regulated by any universal standard. The U.S.'s National Highway Traffic Safety Administration or NHTSA, established and enforced CAFÉ, which is short for Corporate Average Fuel Economy standard. Going by historical data from '78 to 2010, CAFÉ standards stood at 27.5 mpg got passenger cars alone.
The Japanese government's Ministry of Transportation fixes fuel economy targets based on engine types and vehicle weight class. So, for a Jeep Wrangler being driven in Japan, the fuel economy target is 15 to 20.8 mpg for vehicles weighing between 3,894 to 4,997 pounds and above.
Both Japan and the U.S. go by the same fleet fuel projection which is 35.5 mpg. It was set about 10 years ago. EU's measures are different, which partly can be accounted for by the use of empirical measurement units in that region. The rest of the world either relies on car companies or their government to create and enforce fuel economy standards.
Some countries – such as Canada, New Zealand, and China – have stricter standards than most.
Jeep Wrangler Gas Mileage Facts:
Gas mileage is measured in MPG, and a higher MPG means better fuel efficiency and lower costs.
The Jeep Wrangler gets 19 MPG city, 24 MPG highway, and 21 MPG combined with a 3.6-liter V6 engine.
Upgrading to an eTorque mild-hybrid system or a 2.0L turbocharged four-cylinder engine can improve gas mileage.
The most fuel-efficient Wrangler is the 4xe plug-in hybrid with a 21-mile all-electric range and 49 MPGe.
The Wrangler's boxy design and heavy weight contribute to lower MPG ratings.
Tips to improve Wrangler gas mileage include buying an eight-speed four-cylinder engine, keeping it automatic, and replacing heavy parts with lighter ones.
Driving habits such as avoiding unnecessary idling, maintaining steady speeds, and avoiding sudden braking and acceleration can improve gas mileage.
Upgrading to a higher-rated octane fuel can improve fuel efficiency.
Mods that add weight and drag, such as lift kits and heavy tires, can negatively affect gas mileage.
A hard top is more fuel-efficient than a soft top and provides better insulation in winter.
In Summary
There's no hiding that an owner of a Jeep Wrangler doesn't have the best deal when fuel efficiency is concerned. Newer generations like the JL and JK are not that bad. When you put them up against the likes of the Chevy Blazer and the Ford Bronco, Jeep is doing a fine job in keeping the competition up.
If you want a Wrangler only for weekend adventures and off-roading, you will love any of the models. Every Jeep is designed to provide exceptional off-road performance. In this case, the Jeep Wrangler MPG becomes an afterthought.