As a rapidly growing city in the southwestern part of Riverside County, Temecula is a great place to live. It provides a wonderful place to grow up, raise a family, and enjoy a happy, comfortable lifestyle. However, like many other parts of the country, life in Temecula means having access to transport. This is a big place, and walking everywhere is not a possibility. Nor is it always easy relying on public transport.
If you do not want to buy a car, though, you could always rent one. Car rentals in Temecula are commonplace, making it easy for you to rent a vehicle for the duration that you need. Whether you are in town for a few days or you are looking to rent a car for the medium term, you have many options present.
Vehicle rental in Temecula is increasingly common as it can provide a cost-effective way to get your hands on a car as and when you need one. Like any other location, you might rent a vehicle in, though, what matters? What should you pay attention to?
Things To Consider When Renting A Car In Temecula
Do you know how long you will need the car for?
First and foremost, determine the length of time that you will be using this vehicle for. Are you going to need it for a day? A weekend? A week? A month?
Vehicle rental companies are usually pretty flexible, but you should make sure that you take the time to work out the exact duration. The reason for this is simple: if you choose to rent for longer, you often get a better price. If you need the vehicle for a week or two but only rent it for a few days, you will likely end up paying more for it. It might even be better to rent the vehicle for a longer duration, even if you are unsure if you will need it for all of that time. This can work out cheaper in the long run.
What kind of vehicle will you need?
Remember that as an urban area, Temecula is a pretty busy place. This means that you are probably not going to find yourself zooming around the city's roads. Instead, this is a place where you will spend lots of time starting and stopping in traffic. That can be quite annoying!
With that in mind, you should consider a vehicle with excellent mileage. You should look into hiring a vehicle in Temecula that is good for fuel economy when making regular starts and stops. This can help you ensure that you get more value for money in fuel economy. Instead of feeling like you need to stop every five minutes, this helps you ensure that you can avoid excessive fuel wastage that costs you more money throughout your rental period.
Think about the size of the vehicle that you need, too. If you are going to be traveling a lot by yourself and only using this for commutes, you should get away with a smaller car. If you are using your vehicle rental for work or for transporting a lot of goods – such as if you are on holiday – then you might need a larger vehicle with a more ample level of space to store goods in.
Where will you be staying? Is parking possible?
Temecula is a growing place, and thus many areas are being developed. This can mean many busy areas, especially residential areas. Not only does this mean that traffic moves slower, but it also means that you might find it hard to get free parking. If you do not live in Temecula and are staying in private accommodation, you should look into the parking costs.
You might find that the cost of parking means it is easier to rent your vehicle as you need it simply. Some areas of Temecula have extensive parking costs, so you should consider if the day-to-day cost of parking will be affordable. If you own your property, this is less of an issue, though, as you should have some form of parking space that you can use.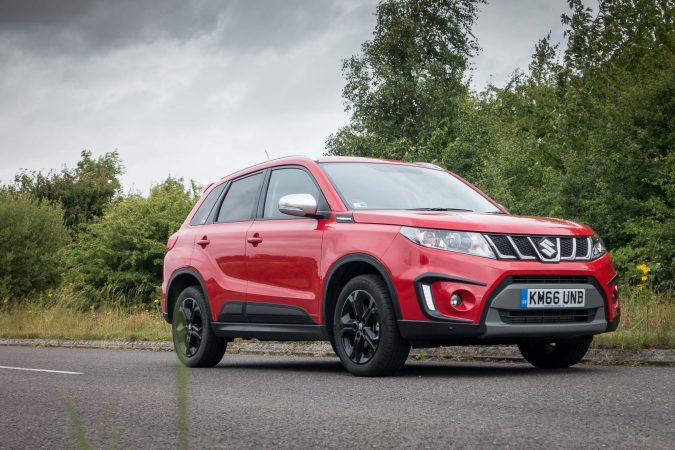 Are you able to get insurance?
Another consideration is your ability to get insured in Temecula. Almost any car rental company will demand that you have insurance on your vehicle before you start driving. This is a legal requirement. So, if you do not have insurance, you run the risk of not being able to rent the car in the first place!
You should therefore make sure that you can get insurance before you rent. Speak to the rental company and see if they provide access to insurance with the vehicle. Otherwise, you might need to contact an insurance broker and see what they can offer you regarding insurance rates.
Do not ignore this, as not having insurance can mean you run the risk of getting into legal trouble.
Speaking of legal trouble…
While this might seem pessimistic, it is always good to be prepared for a worst-case scenario. With that in mind, you should make the time to look up a car accident attorney in Temecula that you can hire.
There are many vehicle accident attorneys out there that you can choose from. Pick someone with experience and who has a local presence within the city.
This is why having insurance is so important, though. If you are in an incident when you are driving your rental car in Temecula, you want to know that you are insulated from the financial risks involved. Given how busy the roads can be in Temecula, it is not impossible to imagine that you could find yourself in a roadside accident.
Finding a legal professional in the city who you can turn to get support is very important. This can help you to avoid having to pay out large sums of money to cover the cost of damage. It can also ensure that, if you were not at fault, you are not held liable for the incident.
Have you considered going electric?
Lastly, you might want to look at one of the new eco-friendly cars that are part of the car rental scene. These vehicles can give you a good experience of what driving a modern vehicle like this can feel like. If you have never sat in the seat of an electric vehicle, renting one can give you a good example.
This could help you to decide then if investing in an electric car rental would be the right choice for you. Generally, going electric is a good idea as they are the more environmentally and economically friendly options. They are also more likely to be affordable as many car rental dealerships offer better value for money on electric car rentals.
There is much to consider when renting a car in Temecula. Make sure that you evaluate the type of car you need, the length of time you need it for, and your options with regard to insurance. Focus on legal support, too, as knowing who to contact in the aftermath of an incident can make it much easier to resolve the matter accordingly.
Be sure to use our platform to find the best car rental deals in Temecula. You can then make sure that you rent a vehicle for the best price and value overall, making your rental experience even better.