NASCAR has become one of the most popular sports in America. It may not rank in popularity with that of football or baseball, but passion among its followers run high. This has helped to make it the fastest and most exciting sport on the track.
Where Drivers Are King
Of course, what makes NASCAR so great are the great drivers. These skilled men and women reach speeds of 200 miles an hour while racing around some of the most historic tracks. It is exciting action, as you never know whether one jerk of the wheel or misstep can lead to a serious accident.
It is this kind of uncertainty that has made the betting on NASCAR one of the most challenging for those who like to wager on the sport. The nascar odds are already available and you can now find out who the favorites are to win the 2023 Cup Series Championship. Everything could be going the driver's way – pole position, top speed at trials, and best team – but all of it could be ruined by a blown tire or a miscue by another driver.
Drivers are definitely what make NASCAR special. In 2023, a number of drivers are going to reach big milestones. Here are a few for fans to be watching for.
Race Milestones
It starts with a number of drivers competing in historic races. For example, AJ Allmendinger will start his 400 career Cup race on March 26 when he competes at the Circuit of the Americas. This is the race that he nearly came away with a checkered flag at last year and will be looking to make this a historic event, not only for reaching the mark, but for winning the race outright.
William Byron is scheduled to appear in his 200 Cup race on July 16 in New Hampshire. Byron earned for top five finishes in 2020 and added five top 10 finishes. He also led for 600 laps during the year.
Kevin Harvick is going to reach a momentous milestone this year on April 23rd at Talladega, which will be his 800th start at the Cup. In his 15th year, Harvick will be ranked for the 9th place on the all-time list, right behind the legend Jeff Gordon. He is expected to tie Gordon when he races at the World cup wide Technology Raceway on June 4.
Those are not the only milestones for Harvick. Should he lead in 99 laps this year, he will reach the 16,000-lap mark in terms of leads during races in his career. He also is just five away from having 250 career top five finishes. Harvick is in position to build on his legendary career.
Bubble Walace should also reach a historic mark on June 25, when he takes a part in his 200th Cup race in Nashville. Justin Haley will make his 100-career start in the Cup series on September 10 in Kansas. Chase Briscoe will also reach the 100-career start plateau at Kansas.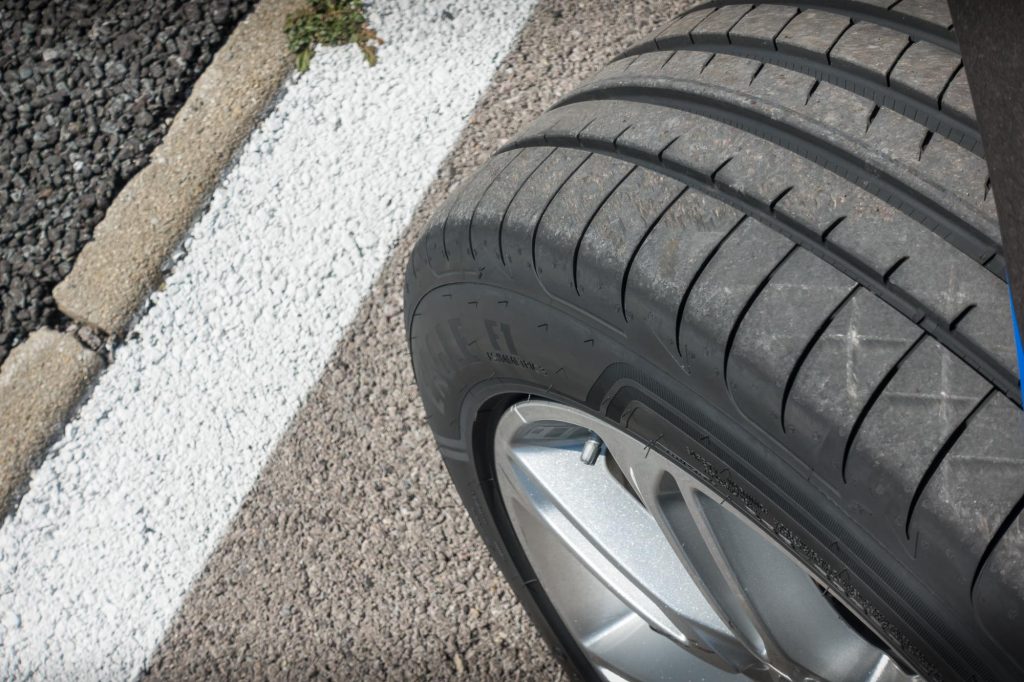 Finishing Near The Top
There are several racers who are closing in on milestones for top five or top 10 finishes. Daniel Suarez is one such example, 10 away from 50 career top 10 finishes, while Tyler Reddick needs only 9.
Ricky Stenhouse is just five away from reaching the 50-career top 10 finishes. He will also make his 400th career start this year when he appears that Phoenix in December.
Joey Logan is just five away from 150 top five finishes this year. Kyle Larson finds himself for away from 150 career top 10 finishes.
He Simply Doesn't Quit
Iron man streaks are not often thought of in racing, but Martin Truex is about to join an exclusive group. He is just 16 consecutive starts away from tying Jeff Burton for 10th all-time and consecutive starts at 628. He should surpass the mark in Nashville on June 25, not only proving his skill but longevity as well.
He Is Simply Great
We would be remiss if we left out Kyle Busch. Busch is closing in on several career milestones, starting with him needing just one victory to set the all-time NASCAR record for most consecutive seasons with at least one win. He is currently tied with Richard Petty, who both have 18 consecutive seasons of earning at least one victory on the track.
In addition, Bush is 92 laps away from leading for 19,000 laps in his career. He is also 34 starts away from tying Dale Earnhardt Sr. for 23rd Pl. all time in terms of career start, giving him 676. He will tie the mark on October 22 at the Homestead-Miami Speedway.
A Great Time To Love NASCAR
These milestones are going to make the 2023 NASCAR season one of the best ever. Many drivers are expected to shine throughout the season, but many factors are also at play. However, many of these legends who will reach milestones this year are also competing for that cup. It should make for a very special year.