This article was recently reviewed by car expert Paul Hadley to ensure it is as accurate and helpful as possible.
Kia is a brand that many online commentators would love to hate. When you get to any online forum or comment section, any praise made on the Korean brand will be immediately dropped as propaganda. Why? Because, at some point couple of years ago, Kia built poor cars and Kia reliability had gotten stuck in the mud.
However, the momentum has swung in the opposite direction, as this has not been the case for more than a decade.
Kia's entry into the United States and other global markets has not been smooth sailing. The company's initial line-up for America was full of poorly built cars.
The cars didn't do much to capture the public's attention besides being cheap. Faced with a reputation in dire need of change, company executives realized they needed to raise the bar for brand quality.
In its pursuit of the brand, the Korean company has poured billions of dollars into the research, development, and manufacturing of its cars. This has since become a worthy competitor to Toyota and Honda, who are regarded as the kings of reliability.
However, no matter how much Kia cars improve, it's hard to convince people to shift Kia's reliability. This does not mean that there are no problems, as with every major car brand, there are a number of them.
So let's try to dispel the myth and guesswork about the poor reliability of Kia. This will let you know what to look for so you can go with confidence on your next car hunt.
Contents of this article entail;
How Reliable Is Kia?
As the sister company to the Korean automaker, Hyundai, Kia offers an affordable alternative with a low entry cost, as well as low operating costs.
The most popular Kia model is the Kia Sportage SUV. It provides one of the lowest entry costs for a family-friendly SUV. Hence the competition with cars such as the Jeep Renegade and Toyota RAV4.
The other popular Kia models include the Rio, which is a smaller offering for those looking for something modest and comfortable. When you move the chain a little higher, there is the Kia Niro and Kia Soul. There is also a selection of hybrids and electric cars on the market as well.
Since launching the brand in the early 2000s, Kia has come a long way. It has made many important technological advances. With improved performance across the board, variety, and a host of safety improvements. Kia is one of the best family-friendly and affordable brands on the market.
Kia Reliability Ratings
When thinking about buying a used Kia, reliability is surely one of the parameters that make top of your list.
According to a recent Consumer Reports journal, out of 26 popular auto brands, Kia ranked 15th on the list. It has a rating of 45 for reliability.
In comparison, Mazda and Toyota have the highest score with a score of  83 and 74, respectively. Tesla is second only to last with a score of 29, and Lincoln is last with a score of 8.
Among the models that score close behind Kia is Audi which scores a score of 46, Chevrolet's score of 42, and Volvos score of 41.
The average repair costs are also a factor. Kia models have an above-average annual repair cost. These costs range from $434 for the Kia Rio to $533 for the Kia Sorento.
Although the entry cost to buy a used Kia is low, it is worth keeping in mind how much you might spend on repairs.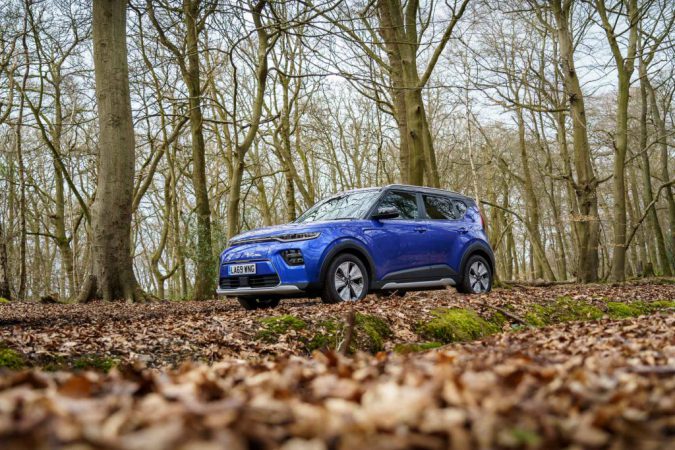 How Is Kia Reliability Judged?
There is a range of factors that are considered when giving a car model a reliability rating. These include:
Industry position: this is the brand reputation in the automotive industry
Coverage: this depends on the available extended warranty plans. This includes terms of coverage and other benefits, such as roadside assistance.
Cost: companies that offer lower coverage costs generally get a higher score here.
Critical reception: the opinions of professional auto critics are also a factor.
Customer service: this is determined by customer reviews, response, and help ratings.
Why Does Kia Score So Well In Reliability Rating?
In recent years, Kia has made significant improvements that have helped to renew its reputation. The Kia model is now categorized as a practical and reliable family car.
Although the brand is not known for luxury, it has made great strides in terms of reliability. One of Kia's best features is the long warranty period. Most Kia models offer a five-year warranty and a ten-year powertrain warranty.
The industry average is a three-year and a five-year warranty, so Kia excels in this. Kia's rating at RepairPal is 4.0 out of 5.0, with owners reporting very few mechanical issues during the first 3 years of owning the car.
Reports suggest that if the car is well maintained, it will probably run smoothly for up to a decade.
Which Kia Models Are Most Reliable?
We have observed with interest every model in the Kia lineup. We also have experiences with previous Kia models, some of which aren't great. Here is a summary of the most reliable Kia models of the past 10 years.
Kia Optima
The long served Kia Optima sedan has gone through several updates and upgrades over the years, and for great reason.
It came to the scene at the beginning of the millennium as something that many considered to be uninteresting and intimidating in both performance, design, safety, and reliability.
However, after the initial problems with the Optima, Kia quickly recovered and has since developed the car into one of the most reliable options offered by the Korean brand.
Although we would recommend staying away from the first and second generations. The current third, fourth and fifth-generation Optimas are magnificent cars that will last for years, as long as you take good care of them.
Kia Telluride
The Kia Telluride may be the new kid on the market, but judging by customer feedback and praise, it is one of the best SUVs on the market, if not the new benchmark for all other SUVs.
Spacious seats, a simple, efficient, and powerful engine, and the culmination of decades of Kia's quality improvement, the Telluride is perhaps the best Kia has ever produced.
There is also the fact that the Telluride comes with a base 5-year or 60,000-mile brand warranty and a 10-year or 100,000-mile drivetrain warranty.
Kia Sportage
Before the Telluride, Kia's SUV was the Sportage. However, just like the Optima, it also had dark early years.
Poor quality, poor assembly, and many mechanical issues sent the original Sportage down to the junk car pile. Fortunately, it wasn't long before Kia started a review to upgrade this model.
In addition to being affordable, easy to maintain, and cheap to repair, the past three generations of the Kia Sportage are among the most reliable SUVs the manufacturer has to offer.
Just like the Telluride, the new Kia Sportage offers a great base 5-year or 60,000-mile brand warranty and a 10-year or 100,000-mile drivetrain warranty.
Kia Stinger
The Kia Stinger is a mid-size car that debuted in 2017 and was inspired by Kia GT Concept. The base model of the Stinger is offered in two engine configurations and has a 2.0-liter inline-four but the one we recommend you get is the 3.3-liter twin-turbo V6 with an 8-speed automatic transmission and 365 hp.
Technically, in the same small luxury class as the Mercedes-Benz C-Class and BMW 3-Series, Kia is advertising the 2021 Stinger as more powerful than the BMW 440i Gran Coupe, Porsche Panamera RWD V5, and Audi SS Sportback.
Said to be inspired by the Coca-Cola bottle, the 5-seater comes with a leather interior, Brembo Brakes, 19 inches wheels, all of which are noteworthy. Famous auto reviewer Doug DeMuro bought the 2018 Stinger and rated it the best Kia ever built.
Kia Forte
If you're looking for a compact car with impressive gas mileage, the Kia Forte is a great choice to consider. Selected as the best compact car of 2021 for the money. It comprises a standard 7-speed dual-clutch automatic transmission powered by a turbocharged engine.
Since 2009, Forte has seen some major improvements over time. The base trim Kia Forte FE starts at $17,790, which is still a fair deal considering it has many of Kia's best features.
This includes a 5 person cabin size, 10-way adjustable front seats, a smart trunk, touchscreen, lane departure technology, and up to 41 mpg highway mileage. This is also another Kia brand that we would recommend for anyone interested in owning a Kia.
Kia K5
For 2021, Kia has come up with something truly amazing. They have replaced the old and outdated Kia Optima with a stunning all-new Kia K5.
The change in the model name is a clear indication of Kia's intent to completely divert away from the old Optima and bring something completely new and refreshing to the automotive community.
The new K5 has just done that. It has an impressive interior with a customizable 10.25-inch touch-screen infotainment display connected to several comfort and technology features.
Its other notable (and perhaps most obvious) improvement is the design. The K5 is perhaps the most significant midsize sedan that comes across the Pacific. One amazing thing is that it all comes at a modest base price of $23,690 for the new Kia K5.
Kia Rio
As one of the cheapest models offered by Kia, the Kia Rio is a stylish subcompact SUV with enviable fuel economy.
This model offers a comfortable ride, with front-wheel drive and a serviceable 120-horsepower engine.
Kia Soul
The Kia Soul is a highly rated subcompact SUV, with ample cargo space and is designed with some user-friendly technology.
It has standard safety features but is not the best from Kia. But the Soul prides itself on its high-reliability scores. This model also includes a friendly warranty period compared to other cars in this class.
Kia Niro
The fuel economy is Kia Niro's main advantage. With hybrid and all-electric versions, all offer enviable miles per gallon.
The Niro isn't available with all-wheel drive. So if you are in rural locations, the Kia Niro is not the best choice for you.
However, this model provides very strong safety features, reliable steering, and it comes with a five-year limited brand or 10-year powertrain warranty.
Kia Sorento
The Kia Sorento is noted for its stylish interior, advanced technology, long warranty duration, and excellent fuel economy.
The Sorento, which is available in front-wheel and all-wheel drive, offers a roomy cabin and is reasonably priced for a midsize SUV.
Common Kia Reliability Problems And Repair Costs
However, not all of Kia's models are perfect. Here's a list of frequent Kia issues and repair costs so you can make the best decision possible when buying your next vehicle.
1. Kia Sedona Faulty Alternator
Between the NHTSA and CarComplaints, the Sedona has received 353 complaints. The majority of them revolve around the car's electrical system, with the alternator receiving specific emphasis.
The car's alternator has a history of frying itself, according to several complaints, and it isn't inexpensive to fix. 2006, 2012, and 2015 model years are the most typically affected.
Customer Complaint
"The alternator broke after the warranty expired 2 weeks ago," read one complaint. The alternator and belt were replaced at a Kia dealer near my workplace for $600. Okay, I needed the truck, so I paid for it and had it repaired. However, the story does not end there. After 100 miles, the truck broke down again. I needed to summon a tow truck to transport my vehicle to a nearby Kia dealer."
Repair Costs
The cost of the replacement alternator and labor is estimated to be around $600.
2. Kia Sorento Catastrophic Engine Failure
It's not fun when your engine goes boom, but that's what happened to the 2011 and 2012 Kia Sorentos. Kia's GDi engine is to blame, according to multiple sources, numerous complaints, and a recall.
Kia has since issued a recall for several parts linked to the engine failures, but not all the vehicles have been repaired.
Customer Complaint
"Driving to work on the same route bumpy road yesterday, thought something flew into a fan or something due to a rattle noise starting after hitting a bump," one customer says of his or her engine seizing while driving down the road. The knocking and noise became louder after a few seconds. There were no warning lights on.
As I pulled over to a turning lane, the car completely seized and failed in a matter of seconds. When I opened the hood, smoke began to pour out. Dipstick was checked, and smoke was also pouring out of the dipstick hole. The oil appeared to be fried. The coolant was satisfactory. "Complete engine failure," said the tow truck and repair shop.
"Had to call the boss and miss a bit of work trying to get another vehicle to get back to work," they added. Synthetic oil changes have always been performed on the vehicle, and everything has been completed on time. In 2017, I had it in for the recall, and everything was fine.
Engines are back-ordered (based on previous complaints, this back order appears to have been a problem since at least early 2018), so I have no idea when my car will be fixed. If I had been on the highway, this could have been fatal."
Repair Costs
Many Kia owners claimed that replacing their Sorento engines cost more than $5,000, even though the parts that failed should be covered by the recall.
3. Kia Forte Engine Knocking
Engine knock has been reported in Kia Forte models from 2010 to 2017, making it the longest-running issue on this list. The NHTSA has received over 100 complaints from customers who have experienced engine knocks, with the ignition coils being the most common cause.
Customer Complaint
"This is the third ignition coil being replaced due to issues, for a total of five replacements," one customer said, illustrating the scope of the problem. The other two had been replaced as part of a recall, but they were still causing problems."
Repair Costs
Owners of Kia Fortes claim that the dealership will charge them between $2,500 and $4,500 to fix their vehicle's engine knock.
Should I Buy A Kia Given Its Reliability?
Kia is a major low-cost brand with many of its vehicles sharing Hyundai's underpinnings. Is buying a Kia, however, a good financial decision?
Kia, like its sister brand Hyundai, has made significant strides in recent years. Kia is known for focusing on value, with cars that are slightly less expensive than many competitors while still aiming to be as appealing. Kia's other major selling point is its industry-leading warranty, which is the longest in the industry at seven years.
Kia's most popular model is the Kia Sportage, a crossover that appeals to a wide range of buyers. It also sells the larger Sorento SUV, as well as a variety of small cars and family vehicles.
With the Kia Niro, which is available as a hybrid, plug-in hybrid, or fully electric, and the electric Kia Soul EV, Kia has made a major push into hybrid and electric cars to complement its petrol and diesel ranges.
Kia Reliability: How Much Do Kia Cars Cost?
Because of Kia's reputation for value, its vehicles tend to be less expensive than those from other manufacturers. However, its cars have crept up in price relative to rivals in recent years, similar to rival Skoda, and the price gap has narrowed.
The Kia Picanto, the company's most affordable model, costs around $14,100, while the Kia Sorento, a large seven-seat SUV, costs around $52,400.
The Kia Ceed is the company's entry-level model, and at around $25,500, it's a good deal cheaper than the Ford Focus and Volkswagen Golf, which start at around $27,500 and $29,500, respectively.
The popular Kia Sportage SUV starts at around $29,500, which is significantly less than the Volkswagen Tiguan ($32,200) and Hyundai Tucson ($36,200). Kia frequently has attractive offers, such as low rates on personal contract purchases and leasing packages.
Kia Reliability: Choosing The Best Kia Car
Kia's Forte is a practical, well-equipped family car that checks all of the boxes for many buyers. Consider the Kia Rio or the Ceed medium hatchback and estate if you need a small to medium vehicle (the latter known as the Kia Ceed SW, short for sportswagon).
The Kia XCeed variant with more off-road capabilities is also available for fans of crossover SUV styling. Some Ceed models are also available as plug-in hybrids, such as the Kia Ceed Sportswagon Plug-in Hybrid and Kia X-Ceed Plug-in Hybrid.
Kia ProCeed is a sleek coupé-style version of the Ceed with a sweeping roofline that serves as a cheaper alternative to premium models like the Mercedes-Benz CLA Shooting Brake. The Kia Ceed GT is also a good option for performance car fans.
Kia Sportage, the smaller Kia Stonic, and the larger Kia Sorento are all available in the popular full SUV segment. The Kia Stinger, a saloon-style car, is a good option if you want a bigger car but don't want an SUV.
Kia Electric Cars: The Kia E-Niro And Kia Soul EV
The Niro, one of Kia's mid-sized SUVs, is unique in that it is available in full hybrid (to compete with the Toyota C-HR), plug-in hybrid, and all-electric (as the Kia E-Niro).
The Kia E-Niro stands out because, while it isn't cheap at $44,100, it is still less expensive than many electric vehicles. It may persuade buyers to opt for lower-emission family transportation.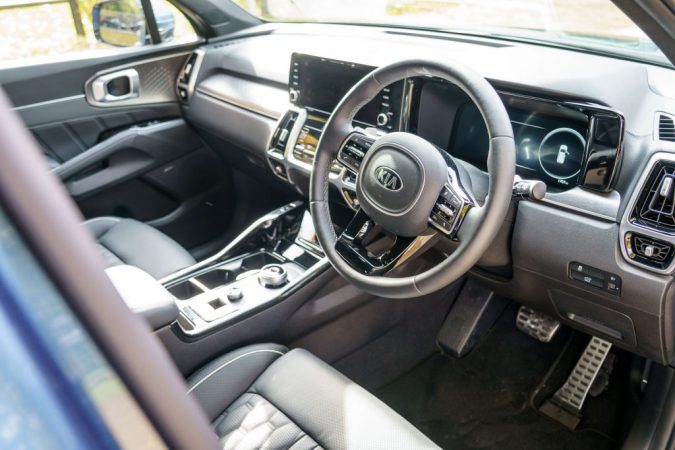 Meanwhile, the Kia Soul EV is designed for those who want a car with a sense of style, and it, like the E-Niro, boasts a 280-mile electric driving range. More plug-in hybrid options will be available across Kia's entire vehicle lineup.
Kia Reliability: FAQs
The following are some of the most frequently asked questions about the Kia model lineup.
1. Do Kia Cars Last?
They are capable of doing so. How you maintain your vehicle, just like any other car, truck, or SUV on the road, will determine how long it lasts.
Kia has significantly improved its reliability over the last ten years and now competes with Toyota and Honda. Newer models have been known to last well over 200,000 miles.
2. Why Are Kias So Cheap?
Kias are now priced similarly to Hondas, Toyotas, and Hyundais, the company's corporate cousin.
They're still a little less expensive than those, but they don't feel as cheap as they did when Kia first came out. Consumers, on the other hand, will benefit from them because they are less expensive to maintain.
3. What's Wrong With Kia Cars?
Nothing! Kia's vehicles are among the best on the road, with the world's automotive press praising the Telluride SUV, the company's newest model. Older Kias are less desirable and have several flaws, such as poor build quality and cheap-feeling interiors.
4. Is Kia More Or Less Reliable Than Toyota?
Kias today, as well as Kias from the previous 15 years, are as reliable as Toyotas. However, this is dependent on how well you or the previous owner maintained the vehicle. It'll be a basket case if you don't treat it well. You'll have a long-lasting automobile if you treat it like royalty.
5. Should I Buy, Lease, Or Rent A Kia?
It's entirely up to you whether you want to buy, lease, or rent a Kia. If you're buying used, we recommend hiring a professional mechanic to ensure you're not buying a faulty grenade that could explode at any moment. You'll be pleased with your purchase if you're buying something new.
Kia Reliability: Conclusion
Since the company's inception nearly 30 years ago, Kia has come a long way in terms of reliability. Initially, the cars were low-cost and poorly constructed. Many compared them to the new Geo, GM's hastily assembled low-cost car brand that became a laughingstock.
Kias are extremely dependable these days. The company has invested billions of dollars in research, development, and manufacturing for each model, and the cars are better than ever.
Kia introduced a far more reliable line-up to the market, ranging from sedans and hot hatchbacks to crossovers and SUVs, on its way to becoming a global automotive juggernaut.
Kias built recently are capable of exceeding 200,000 miles if properly maintained and serviced at the manufacturer's recommended intervals.