Kia Soul is a rakish hatchback and a stylish crossover SUV, combined. A stand-out feature of the Soul is its boxy exterior styling, making it one of the most fashionable cars. In its one-decade production lifespan, there have been mixed reviews. In some years, they earned praise for reliability, but there are still Kia Soul years to avoid as a buyer.
Choosing which Kia Soul car to go for is not a straightforward task. On average, the vehicle has an excellent reliable rating, but you should avoid the years 2012, 2013, 2014, and 2015. The value you get from your car is dependent on the reliability of that year's model, not Kia's overall reliability.
We will help you identify the Kia Soul cars with more reliability and great value for your money as either new or used cars. This article will help you know which Kia Soul years to avoid while purchasing a vehicle.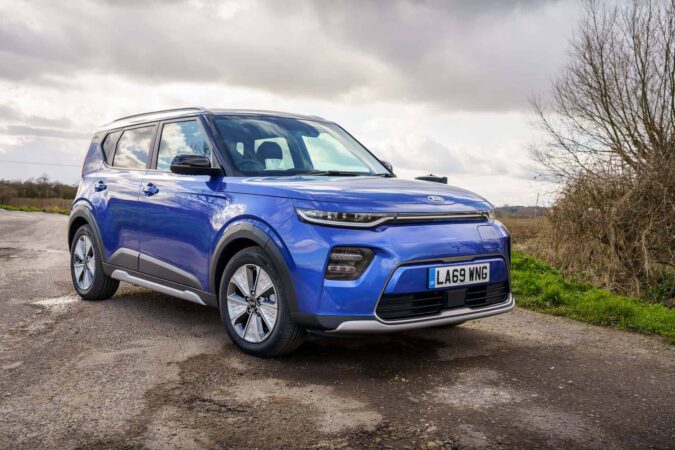 Kia Soul
Kia Soul is a stylish, affordable crossover SUV with decent handling. It is easily one of the cars that are easiest to notice on the road, thanks to its unique looks. The Soul is one of Kia's most famous cars amongst consumers and an affordable car. Affordability isn't the only positive of this car; it is also a spacious car with lots of cabin and cargo space.
The hatchback is a five-seater capacity compact SUV with a comfortable interior design. The roomy nature of the car is a bit surprising, given how the exterior looks. The furnishing of the interior is relatively modest. This modest nature is a clear representation of its affordability.
The car has a decent powertrain with a 2.0-liter 4-cylinder engine capable of producing 147 horsepower and 132 pound-feet of torque. It is a front-wheel drive with no all-wheel drive option and comes equipped with a continuously variable transmission (CVT).
Maintenance costs and fuel economy are also impressive. The car has an estimated EPA of 28 mpg city and 33 mpg on the highway. The car handling is decent, but the Soul struggles with sluggishness at high speed. Potential acceleration is 9 secs for 0-60 mph, and the car has responsive steering with balanced weight.
The Kia Soul is modestly stacked for safety and infotainment. Standard safety components include a rearview camera, driver attention monitoring, front collision warning with pedestrian detection, forward auto braking, and high beam headlights.
The infotainment has an 8-inch touch screen, an optional 10.2-inch version, and smartphone integration systems.
Kia Soul Recall
In just over a decade of production, several models of Kia Soul cars have been recalled. These recalls are for numerous reasons that we will go ahead to explain. You should note that Kia works on all recalled vehicles for free.  
1. Electrical System Wiring
The recall date for the electrical issue is 2010-08-31, and the recall number is 10V38800. Kia recalled specific models of the 2010 Soul and 2011 Kia Sorento manufactured between September 7, 2009, to July 30, 2010.
The reason for the recall was a limited number of wiring used for the lighting of the Soul's ambient lighting positioned in the trim panels of the front door. The Sorento's interior accent illumination also had a similar wiring issue.
The recall was necessitated by a fire that could break out if an electrical short occurs under certain conditions. Kia dealers went ahead to replace the wiring harnesses of both cars from September 2010, free of charge.
2. Exterior Lighting, Service Brakes, Hydraulic
The recall date was 2013-04-01, and the recall number is 13V114000. Kia recalled the model years 2010/2011 Soul and other Kia models like the 2007-2010 Rondo and Sportage, 2007-2011 Sorento, 2007 Sedona, and the 2011 Optima.
The recall was made to rectify issues with lamp switches. A lousy lamp switch can stop the illumination of brake lights when brakes are applied (especially if you also notice a "service brake assist" light). A malfunction of a stop light switch could result in the deactivation of the cruise control, which will result in the push-button start feature's intermittent operation.
It can also affect the transmission shift interlock and malfunction in the car's Electronic Stability Control system. This issue could lead to the vehicle moving unintentionally, resulting in a crash.
3. Structure
The recall date was 2014-12-29, and the recall number is 14V822000. Kia recalled specific Kia Soul 2010-2013 model years manufactured between January 8, 2009, to October 2, 2013. Due to the vehicle's sunroofs, during curtain airbag deployment, a headliner may detach, increasing the risk of injury to passengers.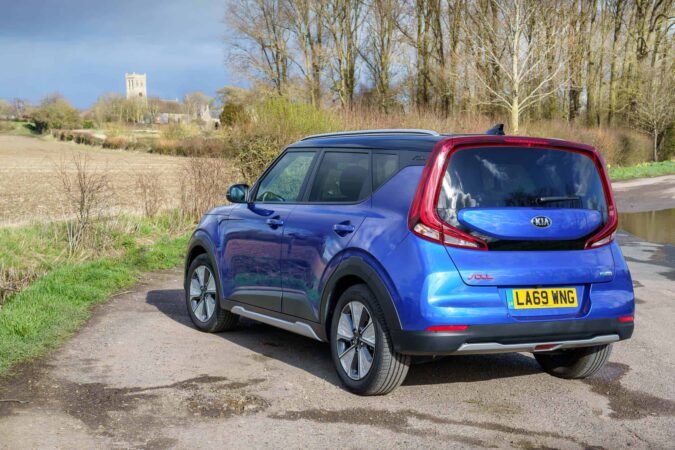 4. Vehicle Speed Control And Accelerator Pedal
The recall date was 2015-03-01, and the recall number is 15V123000. Kia recalled specific Kia Soul and Soul Electric 2014-2015 model years manufactured between July 21, 2013, to January 8, 2015. Accelerator pedals may bend or fracture easily, resulting in difficulty accelerating the vehicle.
5. Steering
The recall date is 2017-09-28, and the recall number is. 17V608000. Kia recalled specific 2014- 2016 model years of Soul and Soul EV vehicles. The pinion gear may detach from the steering gear leading to a loss of steering control.
6. Engine And Engine Cooling
The reason for this recall was the exhaust system, emission control, and catalytic converter. The recall date is 2019-02-21, and the recall number is 19V120000. Kia recalled models 2012- 2016 Kia soul vehicles fitted with 1.6L Gasoline Direct Injection (GDI) engines.
The high exhaust gas temperatures may result in a damaged catalytic converter, leading to possible abnormal engine combustion and engine piston or piston rod damage. Subsequently, the engine may stall, or oil may leak from the engine block, increasing the fire risk.
7. Engine
The recall date is 2020-12-01, and the recall number is 20V750000. The Kia recalled the model year 2012-2013 Sorento, 2012-2015 Forte and Forte Koup, 2011-2013 Optima Hybrid, 2012 Sportage, and 2014-2015 Soul vehicles. They all had the tendency of a compartment fire occurring while driving, increasing the risk of injury.
8. Engine
The recall date was 2021-04-12, and the recall number is 21V259000. Kia recalled the 2020 Soul and 2021 Soul cars fitted with the 2-liter Nu MPI engines. The piston oil rings were suspected not to have been heated and appropriately treated, which increased the likelihood of engine damage.
9. Airbags
The recall date was 2022-01-24, and the recall number is 22V031000. Kia recalled the model year 2017-2019 Sedona, Soul, Soul EV, 2017-2018 Forte, and 2017 Forte Koup Cars. The Air Bag Control Unit (ACU) cover positioning was in contact with a memory chip on the circuit board, damaging the electrical circuit. This damage can result in the airbags not activating in a crash.
10. Frontal Airbag
The recall date was 2022-02-17, and the recall number is 22V096000. Kia recalled the model year 2014 Soul vehicles. Their Air Bag Control Unit (ACU) loses communication with impact sensors in the front and may not deploy in a crash.
Kia Reliability
In the automobile industry, Kia has remained a dominant brand regarding reliability. JD Power ranked the brand as the Most Dependable Non-Luxury Brand in 2021, with 91 out of 100 ratings. It also is the highest-ranked mass-market brand marking its 6th consecutive year of earning the title.
On RepairPal, Kia rates 4 out of 5 in reliability and 3rd out of 32 car brands on an average of 325 unique models. Kia has three of its models in the top 30 for their classes with excellent ratings. This rate is an impressive feat by all standards. Several consumer surveys and expert opinions have also solidified that Kia is a reliable car brand.
Kia Soul Reliability
Kia Soul is a reliable car. In a recent survey by Whatcar.com, the Soul had a 100% rating. The Soul was top not only in its small SUV class but overall. This rate indicates what car owners think of their Kia Soul. 
On RepairPal, Kia Soul has a reliability rating of 4.5 out of 5.0, ranking it 3rd out of 7 for subcompact SUVs. The maintenance cost is also decent at an average of $437 per annum. U.S. News ranks it number one in the subcompact SUV cars category.
Kia Soul Problems
Although the Kia brand and its Soul model are reliable, car owners still experience some issues with their vehicles. Using available data, here are some of the most common problems associated with Kia Soul.
Kia Soul Years To Avoid, Common Problems: #1. Engine Failure
There have been reports of Kia Soul cars suddenly losing power while driving. Most of these are caused by damage to the catalytic converters due to high exhaust temperatures. This damage results in the failure of engine components and could even lead to an outbreak of fire under the car's hood.
Usually, the problem appears after 70,000 to 80,000 miles. Pointers to an eventual breakdown include:
White smoke emits from the hood.
Unusual banging sounds.
Black smoke from the tailpipe.
Loss of power.
Sudden deceleration.
Engine problems are expensive to repair job. Kia recalled certain model years to fix them free of charge.
Kia Soul Years To Avoid, Common Problems: #2. Cruise Control Surge
Kia Soul owners have experienced cruise control surges. In certain situations, especially at about 40 to 50 mph, the Soul has been observed to jerk forward and lose speed up to 3mph.
The cause of this surge has not been determined, but many believe it is due to an electrical fault. This problem has no recall history, and reports of cruise control surges are not widespread.
Kia Soul Years To Avoid, Common Problems: #3. Clicking Noises While Turning
Another problem with Kia Soul cars is a clicking noise observed when driving, especially when turning. This noise is familiar with the 2013 Kia Soul and usually begins after 70,000 miles.
The noise mainly occurs when driving at high speed and is caused by the constant velocity joint in the steering column. Kia released a Technical Service Bulletin (TSB) to help technicians troubleshoot this issue.
Kia Soul Years To Avoid, Common Problems: #4. Engine Ticking Sounds
An engine ticking sound usually precedes an eventual engine knocking or blowout. There have been reports of noise coming from the car's hood while driving. The noise usually goes with a loss of the gas pedal inputs. On a quick pullover, most drivers often notice fire under the hood.
Several factors can cause a ticking engine. These factors include bad fuel, disrupted combustion, carbon accumulation in cylinders, and bad timing chain. Once you notice a ticking sound in your engine, pull over immediately, as it is risky to drive in such a condition.
Kia Soul Safety Rating
Safety ratings for Kia Souls are decent. The NHTSA gave the Soul an overall rating of 4 out of 5. The car received four stars in a test carried out for frontal crash and rollover. For the side crash test, it received 5 out of 5 stars.
The 2023 Soul is equipped with modern driver assistance features, improving the car's safety. It has a forward collision warning and automatic emergency braking that aids driving.
Best Kia Soul Year
Kia Soul has had a good run since its launch. Experts and consumers favor it as a reliable car. It has an impressive model year list, and some years have stood out among others. These years include the following: 
2011 Kia Soul
The 2011 Kia Soul is a reliable compact SUV. But, it might not be the most up-to-date car infotainment feature-wise due to its age. However, it makes up for this lack with its comfortable interior, affordable maintenance cost, and smooth handling. Car surveys have proven that consumers find the Soul a great choice.
2018 Kia Soul
For those who enjoy cars with exciting tech features, the 2018 Kia Soul will do just fine. Adverse reports about this car are close to none. Its engine is an improvement from the previous models, and its reliability ratings are impressive. Soul 2018 has good cargo and cabin space.
2019 Kia Soul
The Kia 2019 Soul is an excellent follow-up to the 2018 model. It is an affordable yet stylish car with decent fuel economy. Its reliability rating is good, as justified by various user surveys. Kia Soul 2019 is one compact SUV that will satisfy you as a driver.
Cars Similar To Kia Soul
If you fancy going through a lot of options before making a choice, you will need to know about cars similar to the Kia Soul. Here are other vehicles similar to Kia Soul.
1. Jeep Renegade
The Renegade is similar to the Kia Soul in pricing and exterior shape. But that is just about it for their similarities. Jeep Renegade is a more powerful car than the Kia Soul. Its 6-cylinder engine makes it a superior option to Kia Soul's four-cylinder engine. Depending on your choice, it also comes as an all-wheel drive or front-wheel drive.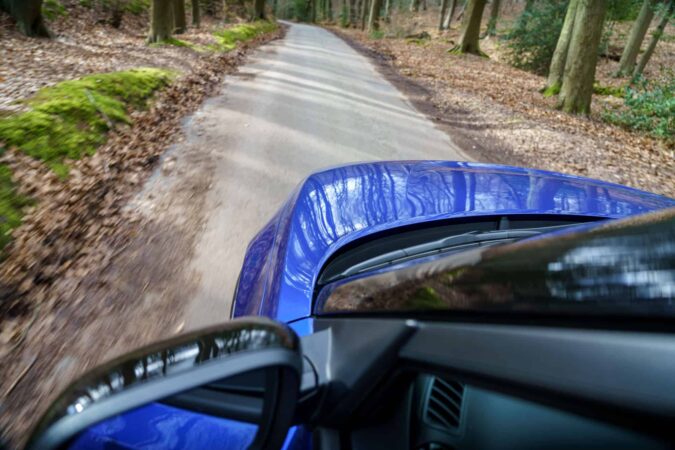 2. Nissan Kicks
The Nissan Kicks is a subcompact SUV with a similar hatchback design and pricing to the Soul. It weighs 200-pound less than the Soul, allowing it to run faster. The fuel economy is also decent. It is a front-wheel drive car with no all-wheel drive option and comes standard with an Xtronic Continuously variable transmission.
3. Ford Ecosport
Ford Ecosport is a compact SUV, but unlike the Kia Soul, it cannot be described as a hatchback. It tops the Soul in terms of comfort and interior furnishing. Ford Ecosport is also quite spacey, with enough cargo space to handle family shopping. It also has both all-wheel drive and front-wheel drive transmission options.
4. Honda Fit
The Honda Fit is another 5-door subcompact car. It is more spacious than the Kia Soul, with a considerable amount of leg space resulting from Honda's Magic seat. Honda also excels in terms of safety. The NHTSA rates the Honda Fit 5 stars in terms of overall safety, while the Kia Soul has a four-star rating. Make sure that beforehand, you know the best year for Honda Fit.
5. Buick Encore
The Buick Encore is one of the highest-selling compact SUVs in America. It is a standard six-speed automatic vehicle that offers both front-wheel and all-wheel drive options. It has an advanced noise cancelation system that makes it quieter than the Soul but it doesn't have many safety features. To boost safety, you can install Encore GX.
Kia Soul Generations
Since its first release in 2008, there have been plenty of Kia Soul models. So far, the Kia Soul has three generations. These generations include the following: 
First Generation Kia Soul (2008-2013)
The first generation of Kia Soul was conceived in 2005, unveiled in 2008 in Paris, and put on sale in 2009. It has a boxy hatchback exterior design that was strange at that period and was greeted with mixed reactions. The car has slowly gained more acceptance over time.
The car comes in two powertrain options, a diesel and gasoline engine, capable of producing 126 horsepower. It is a standard 5-speed manual transmission and is optioned alongside an automatic gearbox. The 2008 model only comes with front-wheel drive and has a large amount of space both in the cabin and for cargo.
The subsequent first-generation Kia Soul released in 2011 and 2012 received minor changes to its interior and exterior. The 2012 model also comes with a new powertrain capable of 138 energy-horsepower.
Second Generation Kia Soul (2014-2018)
For the second generation, Kia maintained the stylish hatchback design. The comfort, handling, and infotainment features saw significant improvement. It has a longer and wider chassis than the first, with more cargo, cabin room, and interior furnishing consisting of soft leather seats and high gloss black trimmings.
Second-generation models are also quieter, with power windows, heated mirrors, tilt steering wheels, six-speaker radio, and MP3. In 2014 Kia introduced the Soul EV, which is an EV. In 2017, the vehicle received a facelift and a 2.0-liter new engine replacement with a more potent 1.6-liter turbo gasoline engine.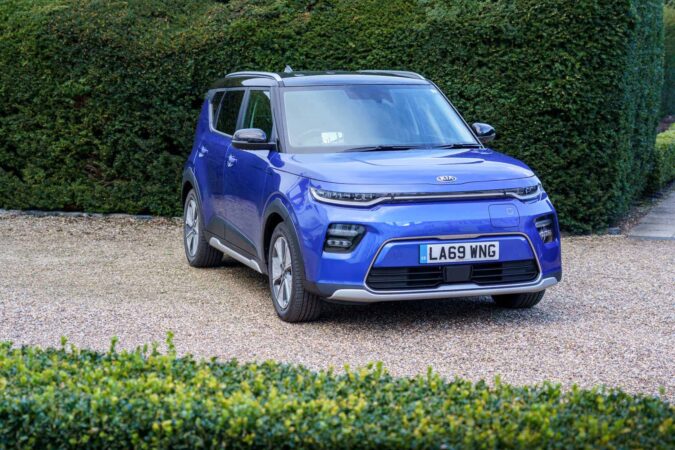 Third Generation Kia Soul
Kia chose to continue with the second generation's widely accepted hatchback design. They added some new features to the interior and exterior sections of the car. And made two powertrain options are available for the 2018 model.
The option was a 2-liter 4-cylinder with 147 hp and a 6-speed manual or a 1.6-liter turbocharged 4-cylinder with 201 hp with a 7-speed transmission. Third-generation Kia soul allows the buyer to choose between a front-wheel drive or an all-wheel drive.
The safety and infotainment features of the car are more advanced than in previous generations. It has a forward collision, lane assistance systems, and blind spot monitoring, among others.
Kia Soul Years To Avoid
Despite its absolute reliability, Kia Soul still has some model years, which is best that you should avoid. These years include the following: 
Kia Soul Years To Avoid: #1. 2012 Kia Soul
According to Car Complaints, the 2012 Kia Soul has about 470 NHTSA complaints. A clunking steering noise while turning is the most typical problem, body integrity has also been an issue for the 2012 model owners due to loud car rattles while going over a bump.
Kia Soul Years To Avoid: #2. 2013 Kia Soul
The follow-up to the 2012 model even fares worse, with 495 NHTSA complaints, according to Car Complaints. A majority of the owners complained about engine failure issues. Considering how expensive it is to repair or replace an engine, we advise buyers to avoid this model. These problems usually occur after 85,000 miles.
Kia Soul Years To Avoid: #3. 2014 Kia Soul
With Kia Soul 2014, the complaints didn't stop. Instead, they were an increase, with Car Complaints recording more than 900 complaints from owners. Similar to the 2012 model, they were primarily engine-related complaints. Most reports indicate the engine consumes more oil than usual.
Kia Soul Years To Avoid: #4. 2015 Kia Soul
The Kia Soul 2015 improved on the 2014 model, but 700+ NHTSA complaints don't look encouraging. Kia seemed to struggle with finding a solution to the engine problems of the last two model years. The significant reports were engine problems starting around 80,000 miles and excess normal oil consumption.
FAQs On Kia Soul Years To Avoid
Are Kia Souls Good Cars
Yes, Kia Souls are good cars. Kia has a good reliability rating, and the Soul model is not left out.
How Much Is A Kia Soul
The average price for a Kia Soul is $20,585. This amount is affordable, especially with its iconic styling, spacious cabin, and infotainments.
Is A Kia Soul An SUV
Unlike popular assumptions, the Soul is an SUV and not a hatchback. It is a subcompact SUV that combines SUV cargo capacity and compact practicality. It is a unique vehicle of its kind.
Do Kias Hold Their Value
No, Kia cars do not hold value due to their depreciation capacity. It rates very low in resale value, especially after up to five years of usage. The higher the car's mileage, the lower the vehicle's value.
How Long Do Kia Souls Last
The Kia Soul can last 200,000 miles and more with good maintenance. It has a great life span that competes with models like Toyota and Honda.
What Motor Does A 2014 Kia Soul Have
The 2014 Kia Soul has a 1.6-liter L-4 motor capable of producing 130 hp at 6300 RPM and 118lb at 4850 RPM. It has two options, a six-speed standard transmission and an automatic. The Kia Souls higher trim level has a 2.0-liter l-4 that produces 164 hp and 151 lb-ft with help from its GDI technology.
Are Kia Souls Reliable
Kia Souls are very reliable cars. Repairpal ranks it 3rd out of 7 Compact SUVs with a 4.5 out of 5 score.
When Did Kia Soul Come Out
The Kia Soul came out in 2008 with its debut at a Paris show. Since then till now, it has gone ahead to become one of the most reliable SUVs in the market.
Where Is The Kia Soul Made
The Kia Soul was made in South Korea but designed in California. Its first debut was at Paris Motor Show.
Why Are Kia Cars So Cheap
Kia Cars are cheap and affordable due to the low manufacturing cost and no tariffs.
 How Many Miles Can A Kia Soul Last
The Kia Soul can last up to 200,000 miles and more with proper and routine maintenance.
How Long Is A Kia Soul
The Kia Soul has a length of 162 inches, which is 13.5 feet, and will fit into your garage perfectly.
How Long Has Kia Been Around
Kia started in December 1944 in South Korea and is seventy-seven years old. Since then, they have grown very much and are still growing very much.
Are Kia Souls Good In Snow
Kia Soul cars are good in snow, especially with snow tires. The car's four-wheel drive, together with the engine weight, gives the vehicle good traction. The Soul car's safety and luxury features make the car a good choice for winter driving.
How Many Gallons Does A Kia Soul Hold
A Kia Soul car averages 12.7 to 14.3 gallons, depending on the trim level, model, and car year.
Why Are Kia Engines Failing
Kia engines are failing due to the accumulation of metal debris during the engine crankshaft manufacturing. This metallic debris tends to restrict the flow of oil in the engine and increase the engine temperature.
Conclusion On Kia Soul Years To Avoid
The boxy hatchback structure of the Kia Soul might have come as a surprise to the automobile world in 2008. Nonetheless, they have become widely accepted now. Kia Soul is rated one of the most reliable cars to own, and their low maintenance cost further strengthens this hold.
Kia Soul is a good car, but not for all model years. This article details some Kia Soul years to avoid as you go out to get your car.