25 Series 1 Land Rover Defenders To Be Restored To Original 1948 Spec
The last Land Rover Defender sadly rolled off the production line in January and brought an end to the production of one of the greatest cars ever made. But thankfully Land Rover is planning on restoring and selling 25 original Series 1 Defenders sourced from around the world.
Authentic Series 1's Restored To Their Former Glory
The Series 1 is often the most coveted by collectors and enthusiasts alike and mint condition cars are getting rarer and rarer. The 25 Series 1's will be restored by Land Rover's Classic division in their Solihull factory. A spokesperson for Land Rover said, "Land Rover Classic's expert team has drawn on decades of experience to hand-pick 25 Series 1 chassis from Land Rover's global network. Each model will undergo a complete restoration according to the brand's original 1948 factory specification and using Land Rover Classic Parts to preserve authenticity."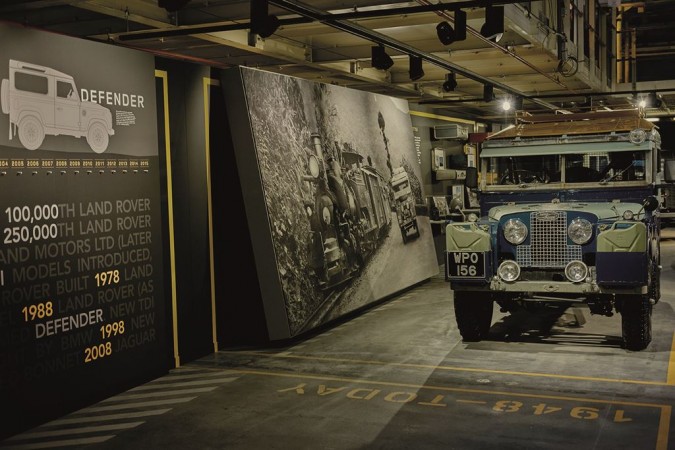 The Celebration Of A Legend
The cars are to be sold from £60,000 to £80,000 depending on the customer's specification, a steep increase from the original price of £450 in 1948. The initiative has been dubbed 'Reborn' by Land Rover and is designed to celebrate the Defender before its replacement arrives in 2018.
Land Rover Are Committed To Supporting Their Customers
Tim Hannig, Director, Jaguar Land Rover Classic, said: "The launch of the Reborn initiative represents a fantastic opportunity for customers to own a valuable and collectable automotive icon. Reborn showcases Land Rover Classic's expertise in restoring and maintaining our loyal customers' prized Land Rovers. It also demonstrates the business' commitment to supporting customers with original and genuine parts for Land Rover models that have been out for production for longer than 10 years."
Sources: Land Rover, Defender Source,