Waking up to a good view is easily one of the most sought-after experiences in every lifetime. People pay boatloads of money for it. But what if you can wake up to a different view every day? Light weight travel trailers are one way to realize this beautiful dream.
A trailer in general is a great way to carry around a decent living facility to places, making life on the road comfortable. If you have a truck with a decent towing capability, a trailer is all you need to kickstart your life on the road. But just like the trucks that tow them, the trailers offer a plethora of options to choose from.
Trailers differ from one another in their shapes, sizes, weights, budget, materials, amenities, and many other factors. Choosing one is not easy. It needs a lot of planning to choose a trailer that fits your family size, budget, the capacity of the towing vehicle, etc.
So, what if you have a smaller truck or an SUV and you would like to hitch a trailer and go explore? What if your budget does not permit a large, lavish trailer? Light weight travel trailers are the best thing for you.
Light Weight Travel Trailers: What Are They?
As its name suggests, light weight travel trailers are trailers that weigh less. To be specific, these are trailers that have a tow weight of fewer than 3500 pounds. They may be made from fiberglass, aluminum, or other lightweight materials to keep the weight low.
With a low weight, they are easy to use and easier to own. Plus, they also help you save money, as well. As they weigh less, you do not require a very powerful truck to haul them around.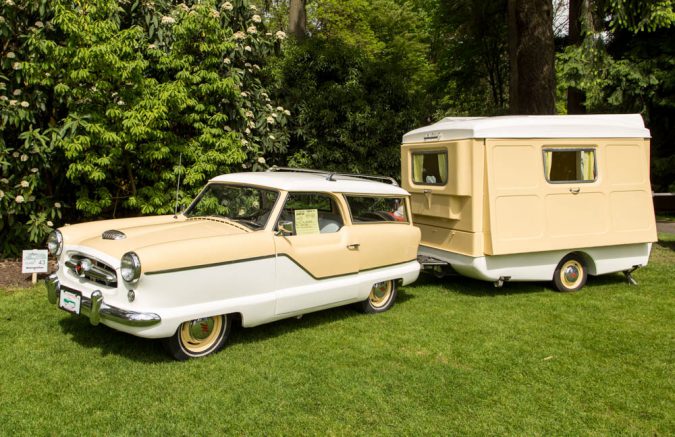 Most light-duty trucks, SUVs, crossovers, or even large sedans will be powerful enough to tow these light weight travel trailers. This makes them popular for most customers who are newcomers to trailer life. That's compared to the larger, more luxurious mobile homes out there.
But comparing light weight travel trailers requires certain parameters to measure them with. Without any metric, this would not be a proper comparison at all. So let us have a glimpse of these dipsticks.
Properties Of Light Weight Travel Trailers
To compare the light weight travel trailers available in our market and come up with recommendations, we need reliable measurements. So, what are the parameters used to measure and compare them?
1. Weight
We know that light weight travel trailers usually weigh under 3500 pounds. Though this is a figure to look for, just like everything automotive, the lighter it is, the better.
The lighter a trailer is, the easier it will be for a vehicle to tow it. This is especially true if you are using a smaller truck, SUV, or crossover for tugging these around. If your towing vehicle has a smaller engine, which is the case with most of these vehicles, a heavy trailer can put enormous stress on it. This can impact fuel efficiency and performance in the short term and the longevity of the engine and transmission in the long run.
So, when we are comparing light weight travel trailers, it is important to take weight into consideration. If a trailer offers a low weight without compromising much on its dimensions and interior space, it is a brilliant combination to hunt for. But how does a trailer cut down on weight without sacrificing its interior space or size? This is where the usage of different materials comes into the picture.
2. Materials Used
Light weight travel trailers generally are built with just an aim in mind. To maximize space without sacrificing lightness. The weight of these trailers should not exceed way beyond 3500 pounds, but they have to offer decent space inside.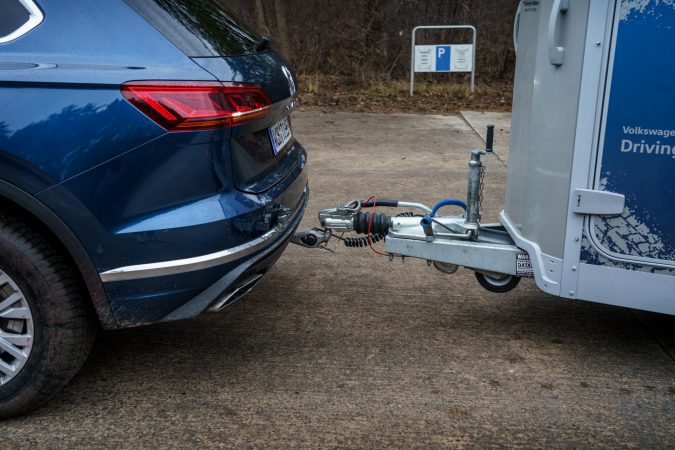 With the competition strengthening up, it is imperative that trailer manufacturers come with ingenious solutions to achieve this. Liberating more space without shaking up the scales is their primary aim. Utilizing light weight materials for the construction of these light weight travel trailers is one way of doing it.
a. Steel
Steel is one of the most favored materials when it comes to the construction of travel trailers. Good old steel brings phenomenal strength to the table at a very low cost. This can be lovely for customers looking for light weight travel trailers. But there is a catch.
Steel, as we all know, is prone to corrosion. Your low-cost trailer may end up catching rust after a few years of exposure to the elements. There is another downside as well. Weight. The one thing we set out to reduce. Steel is weighty compared to a lot of other materials out there.
b. Aluminum
This is what aluminum solves. This light weight metal is less corrosive, so it can stand the test of time and weather. It also weighs very little compared to steel. Hence, you save a lot of weight. But aluminum is expensive in comparison. This can hike up the cost of the trailer. As they are bought mostly by first-timers, the budget can be an issue. Some trailers use a combination of aluminum and steel to work around this issue.
c. Fiberglass
Fiberglass is another material widely used for constructing light weight travel trailers. This material can bring slightly more durability than aluminum but at a premium. It is also cleaner to look at but if a panel cracks or dents, you will have to replace the whole panel instead of repairing it.
This video will give you a good comparison between aluminum and fiberglass.
3. Facilities
When we are discussing light weight travel trailers, having sky-high expectations on amenities is not the right approach. Light weight travel trailers are limited by their compact dimensions; hence you cannot expect a lot of features inside.
But the best of the light weight travel trailers utilize whatever small space they have inside to its maximum. They come with ingenious solutions to utilize every bit of space inside.
From light weight travel trailers, it is reasonable to expect a decent-sized bed for two, a small dining area, a small kitchen, a small bathroom and toilet, and some storage spaces for kitchen items and clothes. Anything on top of this, like more beds, a small couch, etc. are bonuses that improve the value of the trailer.
So, when you compare light weight travel trailers in terms of what they offer, the features should be a vital measure. And now you know what you can expect from it.
To have a visual idea of the interior of well-packed light weight travel trailers, the following video may help.
Adding a travel generator for your travel trailer will provide you with the power you need while on the move. One such example is this Westinghouse generator from Amazon.
Another power solution you may need for your RV is portable power stations. These allow you to carry around enough power to charge your electronics. Some models even come with a solar panel to recharge the juice. For instance, this Jackery portable power unit on Amazon.
4. Size
Though there is no cap on the size of light weight travel trailers, the bigger the better. While light weight travel trailers are supposed to weigh less, it is always better to have the largest dimensions for the lowest weight.
If you can stretch the dimensions of a trailer, you liberate more room inside for the passengers. Keeping the weight in check while this is being done combines the best of both worlds.
Light weight construction materials make it easy for manufacturers to cut down on weight without reducing the size. So, when you are looking to compare light weight travel trailers, instead of just the weight, consider the size to weight ratio.
A clever method used by trailer manufacturers to increase the room inside is using slide-out areas. These areas slide out of the main structure so that you have more room inside when you are parked.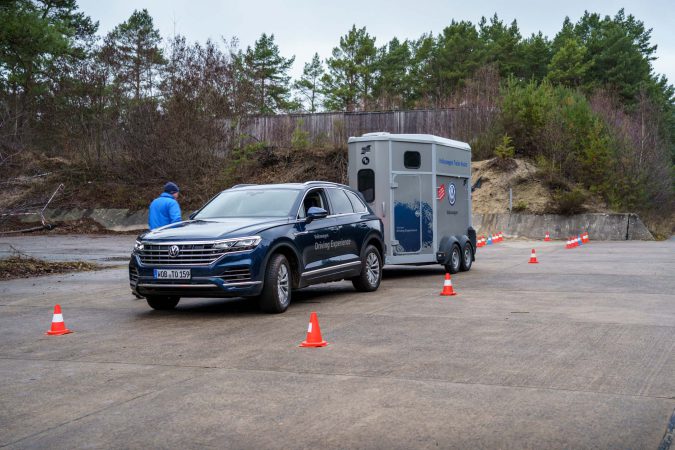 The slide-out mechanism comes with its drawbacks as well. They can be slightly heavy and can add a bit to the cost. Still, it is better than a larger trailer if weight is the primary consideration. So, when you are considering trailers to buy, slide-out sides are a great feature to add.
If a trailer can give you significantly more room with just a minor increase in weight, there is no harm in going for it. Especially if you have a vehicle that can afford to handle that increased weight.
This ensures that you do not end up with a very light weight trailer that is not big enough. Or with a trailer big enough for your uses, but your vehicle breathes its last every time you make it tug. It is important to find the sweet spot so that you end up purchasing the best option.
5. Price
Anything that involves a purchase will have the price as a measure. Everything depends on the budget of a customer. It can make or break a deal in a jiffy.
Imagine finding a trailer that is big enough for your needs, light enough for your vehicle to pull, and has all the features you need but if the sticker price is way beyond what you can spend, that is the end of the deal. You may have to make some compromises to find a trailer that is the best option for you with the money you have.
For light weight travel trailers, the prices usually range from $11,000 to around $35,000 depending on model and features. Basic travel trailers like Coleman CTS17FQWE and CTS235QBWE sit at the budget end of things. These offer basic amenities like budget construction.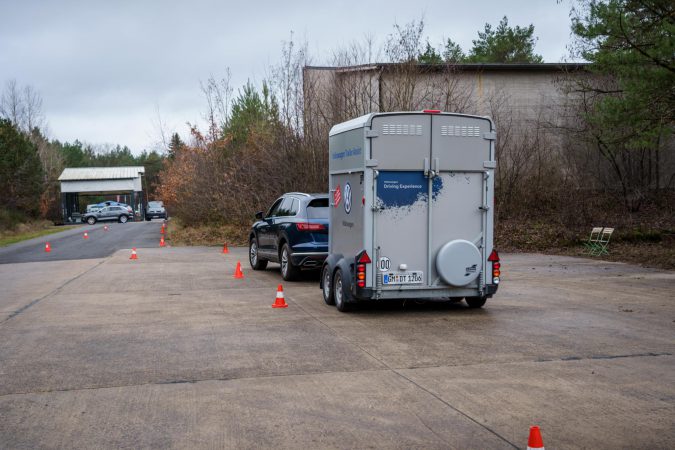 On the other end of the scale, trailers like Jayco White Hawk and Forest River Wildcat offer way more amenities. These offer most features that you can expect from light weight travel trailers. So, it is all down to the features you need and the money you are ready to spend on them.
With all these considered, we can pick the best light weight travel trailers from the vast number of available options. It is your research that can land you the best deal as you know your requirements the best. But here is a list of light weight travel trailers that we believe provide the most value.
Top 10 Light Weight Travel Trailers
This list will detail 10 light weight travel trailers that we believe offer good value. It is to be noted that this is not a generic list, and all options may not be perfect for every trailer customer.
As everyone has different requirements, some of the trailers in this list may appeal to some but some may not. It is necessary to have a complete idea of what you need from your trailer. This list can serve you as a guide that will lead you to a decision that is right for you.
1. Light Weight Travel Trailers: Airstream Basecamp 2.0
Let us start with a futuristic offering. The Airstream Basecamp 2.0's unique selling point among all light weight travel trailers is its modern design. Airstream is known for its unique designs and is adored for the design of the Airstream Sport. The Basecamp 2.0 carries this legacy with its smooth aluminum construction and wrap-around windows.
This is basically a reboot of the original Basecamp that was launched by Airstream back in 2007. For the trailer freaks, there is a bit of nostalgia attached to it as well.
The trailer is offered in two flavors. There is a Basecamp 16 which is 16 feet long and has a gross weight of 3,500 pounds. Stepping up the game is a larger Basecamp 20, which is 20 feet long, and 4300 pounds heavy. Both models also get an X version that gets more features to go off-road.
The weight and length fit it perfectly into the category of trailers mostly considered by beginners. It can be hauled by most SUVs so you do not have to invest in a large truck for it. And you may need that savings as there is one factor that can pull you away from this trailer.
It is expensive. Prices start from $43,900 for the Basecamp 16 and then move it up to $51,900. Yes, these are on the premium end but if you are enticed by the modern design and aluminum construction of the Airstream Basecamp 2.0, it can be a good buy for you.
2. Light Weight Travel Trailers: Aliner LXE
If the size of the trailer bothers you, this may be the perfect fit for you. This is the smallest it can get. The Aliner LXE comes with collapsible panels that can pack your trailer into a compact box.
The 15-foot-long trailer is an oddity among the light weight travel trailers due to its unique ability to shrink itself. This can be a boon for someone looking for decent space but with compact geometry.
Though Aliner has a wide range of A-Frame trailers, the LXE sits in a sweet spot. It offers a shower and toilet, which makes it usable in remote camping areas. There is a seating area that can be converted into a queen-size, and if need be, a king-size bed. It is a wonder that they have managed to pack it all into a box.
3. Light Weight Travel Trailers: Scamp 13', 16' and 19' Deluxe Models
Another of the light weight travel trailers that we would like to recommend is the range from Scamp. It is available in 13, 16, and 19-foot models and several floor plans within them.
The Scamp Deluxe trailers' unique selling point is their lightness. The fiberglass body of the Deluxe keeps its weight low, under 3500 pounds. It does not matter which variant you pick, the weight will be under this number.
The Scamp Deluxe model, despite its smaller weight, can sleep up to five people (for more insight, check out our guide on is it illegal to sleep in your car and how to sleep in a car), depending on the floor plan chosen. If you want a lightweight trailer with all basic amenities, the Scamp Deluxe range will work for you.
The price for the Scamp Deluxe is also quite reasonable with the 13-foot model starting from around $15,000. The price for a 19-foot model can start from around $20,000 and reach $30,000 depending on the options that you add in.
4. Light Weight Travel Trailers: Palomino Puma Ultra-Lite 16QBX
When we talk about light weight travel trailers, we already have a basic idea of the features we get. A sleeping space, some storage, a small shower & toilet, and a kitchen maybe some of them. But we can bet that a bathtub is not one of them.
The Palomino Puma Ultra-Lite 16QBX is a light weight travel trailer that offers a 38" bathtub inside it. Not just that, the bathroom space is as wide as the trailer, making the most of the limited floor space. It also occupies a queen bed, a small kitchen, a kitchen, and a dining area.
If you do not want the tub, there are other floorplans in their portfolio. These ditch the tub to make use of the saved space for other amenities.
5. Light Weight Travel Trailers: Vintage Cruiser 19CSK
If you are crazy about classic designs, this may be right for you. While running an actual vintage travel trailer may not be financially helpful, especially if you are on a budget. But the Vintage Cruiser 19CSK brings that retro charm and marries it with modern reliability.
The vintage cruiser is one among the few light weight travel trailers that offer a slide. This can liberate more space inside. Everything inside the Vintage Cruiser has a retro vibe to it. There is a large bed and if that is not enough, the sofa folds out to form another bed as well.
6. Light Weight Travel Trailers: Airstream Nest
From a vintage design to a contemporary one. To make this switch, we look at yet another Airstream. This time, it is the Nest. It offers a beautiful fiberglass body that is light and durable.
The lightweight makes it easy to tow. But this does not mean that it skimps on features. The Airstream Nest offers two-floor plans, both of them offering a decent sleeping area, dining area, shower, toilet, and kitchen. There is an electric awning as well, helping you with a shaded area to relax outdoors.
Unfortunately, this model is now not being manufactured by Airstream. But if you are interested, you may be able to pick one up from a dealer yard, as it was being sold in the recent past. But just like the Basecamp, the
7. Light Weight Travel Trailers: Venture Sonic Lite SL169VUD
If you are someone who needs allrounder light weight travel trailers, this may be the one for you. This trailer offers almost all the basic features you might expect from it, without focusing on one aspect too much.
The Venture Sonic Lite offers a queen-size bed, and an additional pair of bunk beds, letting 4 people sleep comfortably. The dinette area can seat 4 comfortably, and it slides out to make more room. The kitchen and bathroom are well-appointed.
It also comes with a 12-foot awning that creates an outdoor hangout area, especially during summer. This trailer also offers a large underbody storage area for storing stuff.
8. Light Weight Travel Trailers: Coachmen Clipper 17BH
If the most value for your money is what you are looking for, there are a few light weight travel trailers that can fulfill your needs. The Coachmen Clipper 17BH is one among them.
At a price point of $24,695, the Clipper 17BH brings a lot to the table, including a large bed, two more bunk beds that can be flipped from outside for storage, a decent kitchen, a dinette, toilet, and shower. There are no fancy slide-outs but it makes the most of the space it has.
If you put value for your money as the priority, you cannot go wrong with the Clipper 17BH.
9. Light Weight Travel Trailers: Jayco JayFlight SLX7
Yet another value for money offering. The Jayco Jayflight SLX7 does almost everything that the Clipper does, at almost the same price.
But if you are ready to throw in a bit more money, you can opt for floorplans that also include a sliding dinette. This liberates more room inside and makes it easy to move about.
Even with the sliding dinette, Jayflight's price is very competitive, and it provides a lot of value.
10. Light Weight Travel Trailers: Xtreme Outdoors Little Guy Max
If you are a fan of teardrop-shaped light weight travel trailers, the Little Guy Max may be a good option for you. But do not let the small size fool you. The Little Guy Max can sleep 4 people, thanks to a dinette area that can be converted to a bed.
It is also 6'7" tall, making it easy for almost anybody to use it. Just like all lightweight travel trailers in this list, the Little Guy Max offers features like a kitchen, shower, toilet, storage areas, and more.
Facts: Best Lightweight Travel Trailers
The demand for small RVs is at an all-time high, and several RV manufacturers are responding to the demand for lightweight trailers that any car can pull.
Each small RV trailer weighs less than 5,000 pounds and often costs less than a passenger car.
The trailers have one of the lightest gross vehicle weight ratings (GVWR) around, making them easy to pull for any size truck or even some larger SUVs.
Top 10 picks for lightweight travel trailers under 5,000 pounds GVWR are listed in order by weight, from lightest to heaviest.
The nuCamp TAG XL: The Stargazer, weighing less than 1,500 lbs, is built with custom Ohio-Amish cabinetry, under-bed storage, and an exterior shower.
The TAXA TigerMoth Overland, a rugged overland travel trailer, features an increased ground clearance, a generous kitchen, roof cargo deck, and an optional tongue-mounted toolbox.
The Travel Lite RV Rove Lite ultra-lightweight travel trailer is one of the most affordable travel trailers on the market (under $20K), and it's light enough to pull behind even the smallest of vehicles.
The Trillium Heritage Bunk 4500, a 15-foot, all-fiberglass camper, features dual-pane acrylic windows, a bigger solar panel, a 4.6-cubic-foot fridge with a freezer, and a galley makeover.
The Venture Sonic Lite SL150VRB is engineered with a one-piece seamless fiberglass roof system and is surprisingly spacious, with floorplans starting at 3,000 pounds.
The Opus Camper's OP4, a push-button, air-inflated tent camper that inflates in less than two minutes, sleeps six and has a spacious interior lounge area, external kitchen, and a ton of windows and skylights to make you feel like you're outdoors.
Forest River's Rpod RP153, one of the best-selling ultra-lightweight travel trailers on the market, is ideal for singles and couples and comes with all the basic features of its bigger brethren.
Final Words
Light weight travel trailers are a great way to induct yourself into life on the road. If you are not an experienced trailer junkie, these trailers will be the perfect fit for you and your vehicle.
But, if you are looking for a large comfortable space and you have a heavy-duty truck ready to haul it around, this is not the type of trailer for you. You can look at larger, more luxurious, and heavier units for the best experience. But for a newbie, there is no better option than these.