After spending a week testing out the Honda HR-V here are some of the highlights of the car.
Honda HR-V EX – Super High Fuel Efficiency
Our test model had the 1.6 litre diesel engine that creates 120 bhp, but the car was still able to easily achieve high 60s in terms of mpg for most of our testing. Of course this news is gladly received by anyone looking to purchase the car as it will help keep the fuel costs down. From behind the wheel the driving experience still feels powerful when you stick your foot right down, so it seems to be a no compromises kind of car.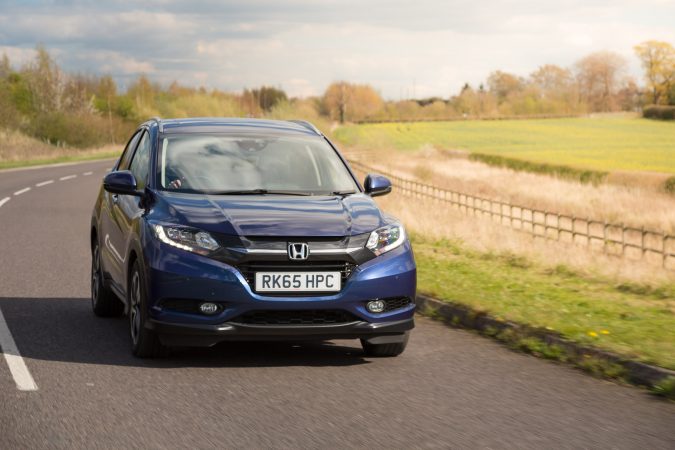 Built for British Weather
As a micro SUV, the HR-V only comes in front-wheel drive, but don't let this put you off as it still feels very capable of coping with British weather. Some of the biggest benefits when it comes to coping with the British weather come on the inside. The HR-V, in EX spec, comes with heated front leather seats with 2 heat settings meaning that even when it is snowing outside you can be perfectly cosy on the inside. To add to that, the touch-based interfaced climate control is very powerful and creates a warm place to be inside the car. And for those rainy days, or maybe just any day, the car comes with smart keyless entry as well, meaning that you don't have to mess around with the key and can get out of the rain quicker and finally rain sensing wipers are included as standard.

Modern Styling
The Honda HR-V, with its complete rebuild, brings the car bang up to date with modern looks, Honda have done a great job. One of the design points that I particularly like are the long swooping curves up the side of the car leading to the stealthy rear door handles, which are actually hidden in the window frame. And I loved the Morpho Blue pearlescent paintwork, an extra £525 option, but it certainly makes the car look that little bit more premium.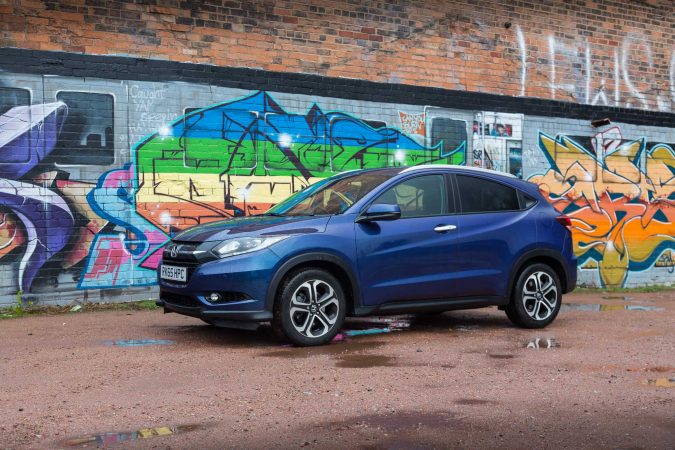 Simple Driving Characteristics
One thing that we will certainly help the HR-V become a success is that although the car is deemed to be bigger than your normal size hatchback, from the driver's perspective it is no more difficult to drive. The car doesn't feel too big on the road with regards to width, and more importantly than most, the car doesn't feel any heavier or more sluggish because of its additional size. This means that it will make the additional practicalities it brings available to more people, who before may have been scared to try a bigger car.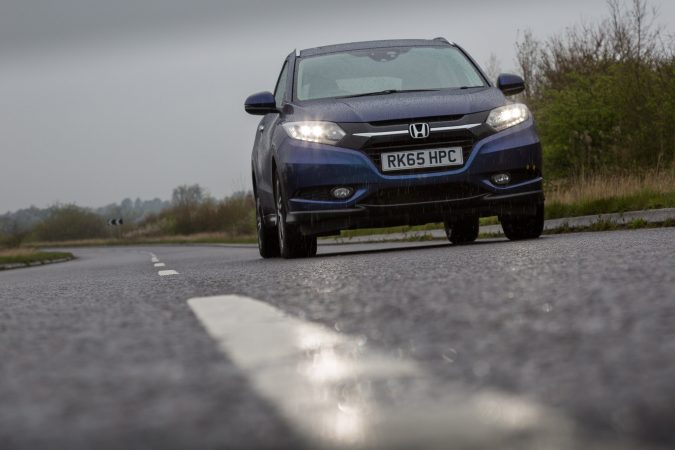 All New Interior Design
The HR-V has now a funky interior that is highly practical with lots of places to store things all around you and even has dedicated phone holders for both driver and the passenger. These extra little touches may not seem a lot but really go down well in my book. If you look closely you will notice there is an LCD touch screen entertainment system and also a separate touch screen underneath for the climate control. I like the idea of keeping these separate and I find it works better this way.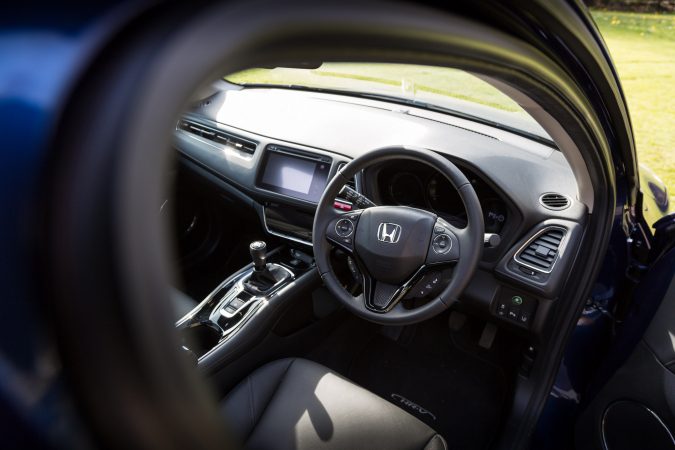 Built for the Moment
The HR-V seems to be a very well thought out model that works well in our current world. The EX trim level comes with lots of equipment including rear view camera and high beam support. Some of the best features included as standard are the advanced driver assistance safety technologies which include City-Brake Active System and Traffic Sign Recognition that works with a dynamic speed limiting system. It's fair to say the car is a pretty advanced bit of kit.