It is not often that we get the chance to test large commercial vehicles like the Isuzu D-Max Arctic Truck AT35. It is quite a good balance between a road going car and an enormous off-road vehicle, at least that is what I told myself. So take a read below to hear about some of the highlights of the truck.
Larger Than Life – Isuzu D-Max Arctic
This truck is a huge vehicle. Front to back the truck is almost 5.3 m long and 1.9 m high. So basically it's a small house on wheels. I think the shocking size of this car makes it a cool vehicle. Just take a look at those wheels to start, they are 17 inch alloy wheels but they are wrapped in enormous 315/70 R17 tyres. Standing next to this truck these tyres are almost coming to your hip, that is how big they are.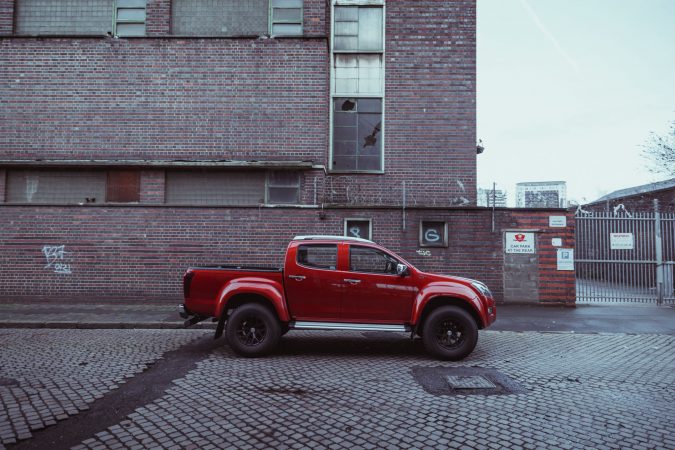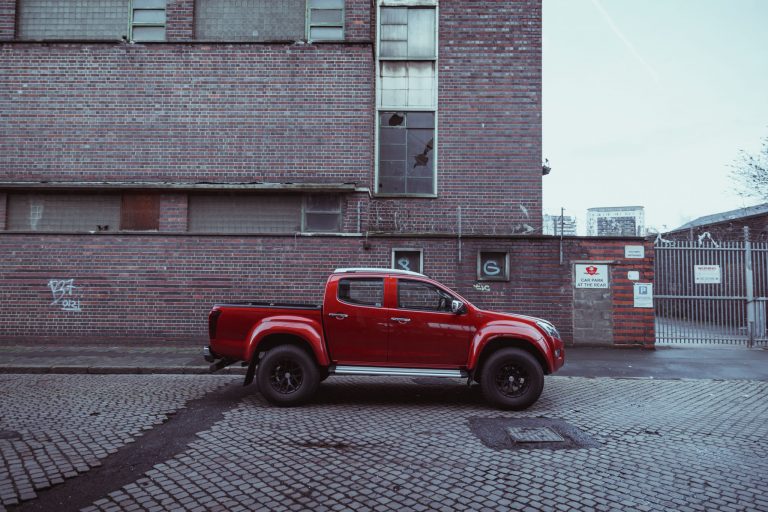 Solid 4×4 – Off-Road-Ready
It is very clear that the truck was always going to be a workhorse. We expect to see this Artic Truck across many building sites all over the UK, so off-road ability is essential. The D-Max is kitted out with an electronically controlled AWD system that can swap between two wheel drive and four-wheel drive and also has a low gear ratio gearbox where required.
The Isuzu is more than ready for any off-road task once in four-wheel-drive with those large chunky tyres and its 318mm ground clearance. It is very unlikely that you're not going to be able to get to your destination in the Isuzu truck.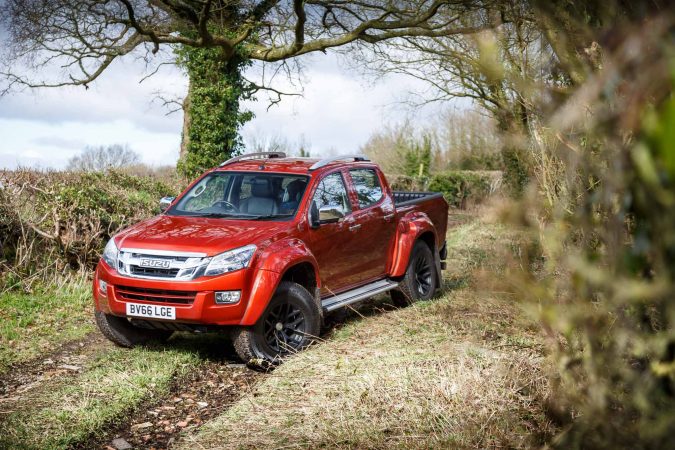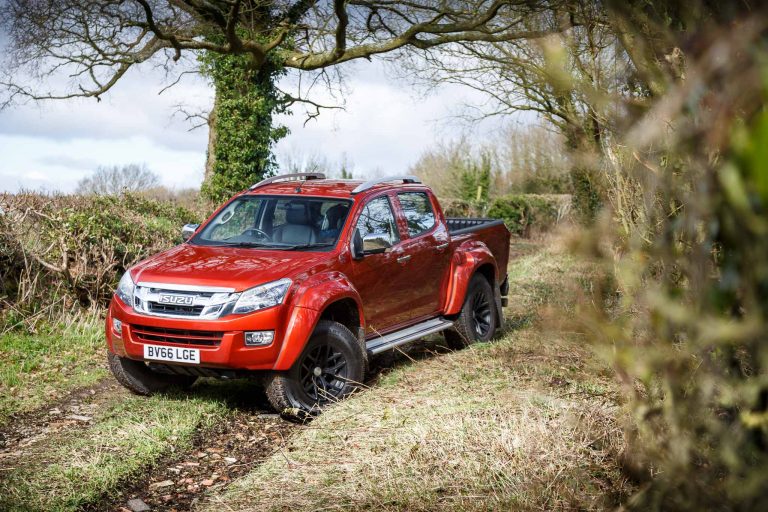 Stand Out Glossy Looks
We know this is a commercial vehicle and it doesn't have to look good. But take a glance at the car, the glossy paintwork has a high finish and the car hasn't been overly rubberised to protect the paintwork. We know it is a workhorse but this thing actually still does look pretty fancy. So I thank Isuzu for not going over the top and creating a dull or over protective car.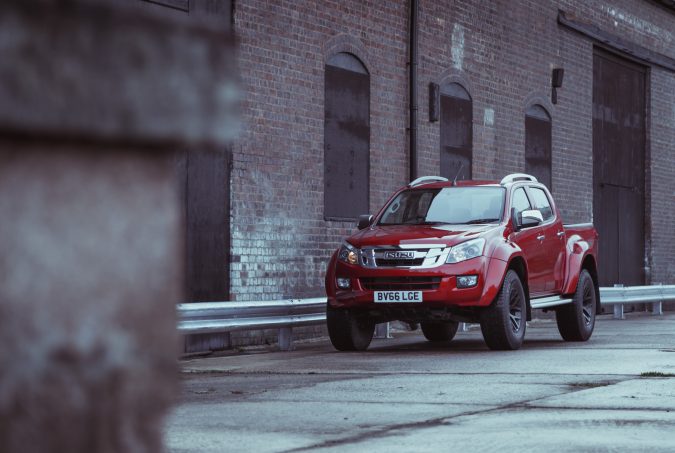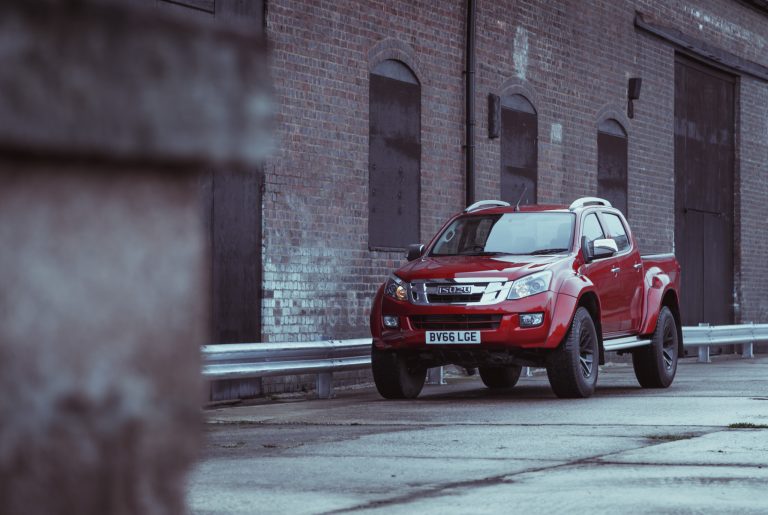 Plenty of Room in the Back
If you're buying a pickup then you are going to want to know about the payload you can have in the rear. To be fair it's enormous. It can take 1058kg in the load space. We of course did not have one tonne of stuff to put in the back of the truck. However, take a look at the picture below. We did find one large green gremlin, which fitted in with lots of space to spare.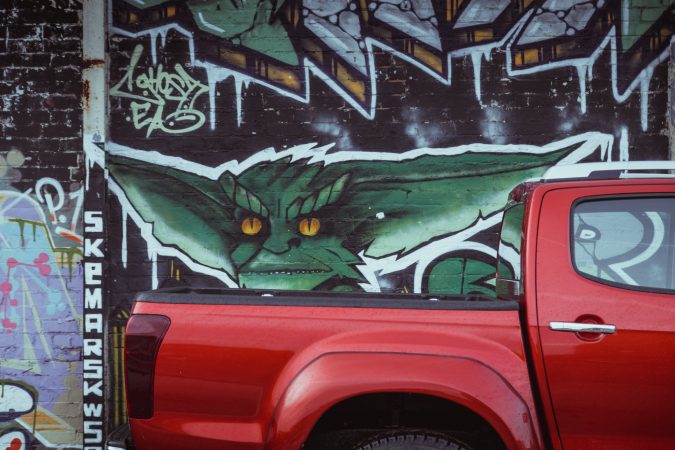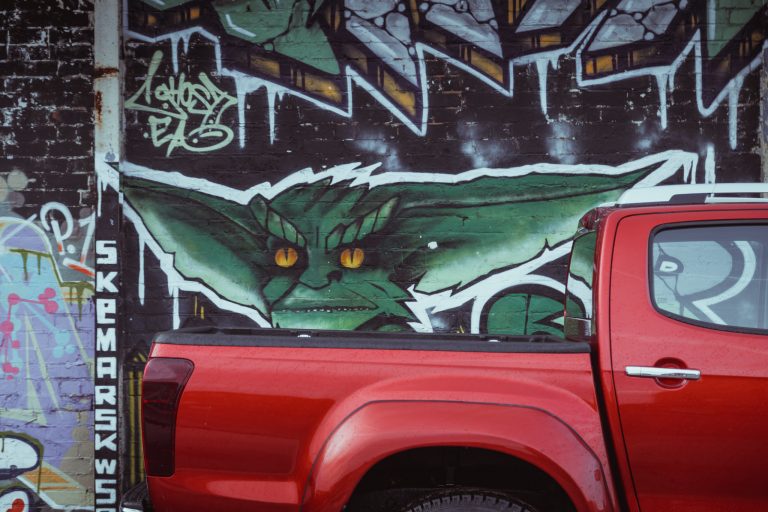 It Just Feels Like It Will Last Forever
Spending some time with the truck and getting to know it in both city and rural environments, I quite enjoyed driving it. I can't remember a car that has ever felt as solid and robust as this one. Isuzu has got a long track record of lasting vehicles that go over the clock many times and I completely understand why this is the case after spending one week testing the Isuzu D-Max Arctic Truck AT35.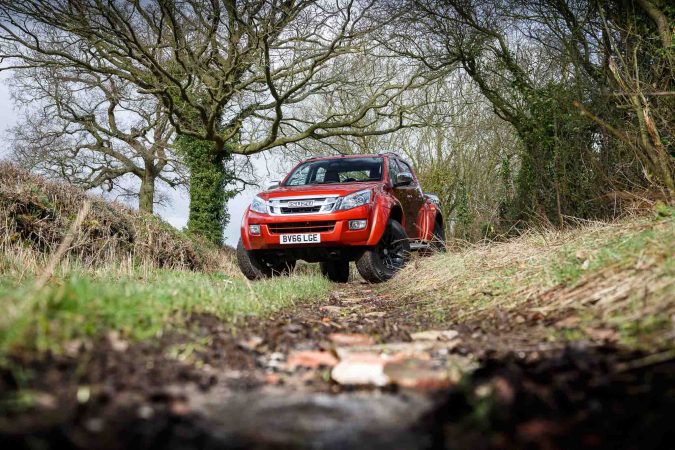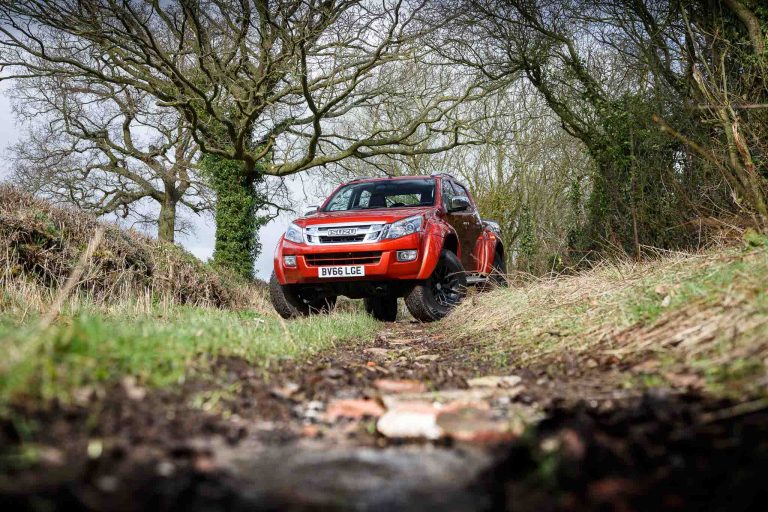 Video Highlights