I tested out the Jaguar XE Portfolio with the 2.0 Litre diesel Ingenium engine, here are my thoughts on the car.
Jaguar Styling
Looking at the front of the Jaguar XE, it is an absolute beauty. The Jaguar grille and headlights are the first thing that capture your attention. From the front the car has an aggressive look, but from the side and the back the aggressiveness certainly wanes. The wheels on the test model had a certain Jaguar executive look, where some may prefer larger, sportier wheels. Getting round to the rear of the car, the boot lid has a seductive built-in spoiler lip that is just enough to bring back a bit of a sporty edge. The rear lights also give the car a few more bonus points.

Ingenium 2.0 Litre Diesel
The Jaguar XE that we had on test was powered by a Ingenium 4 cylinder 2.0 litre turbo-diesel engine. This creates 180 PS and 430 Nm of torque. This power goes through an 8-speed automatic gearbox. The car will get from 0-60 mph in 7.4 seconds and will do a top speed of 140 mph. The most outstanding statistic about this car is that Jaguar say it will do a combined economy figure of 65 mpg, whilst only creating 111 g/km of CO2.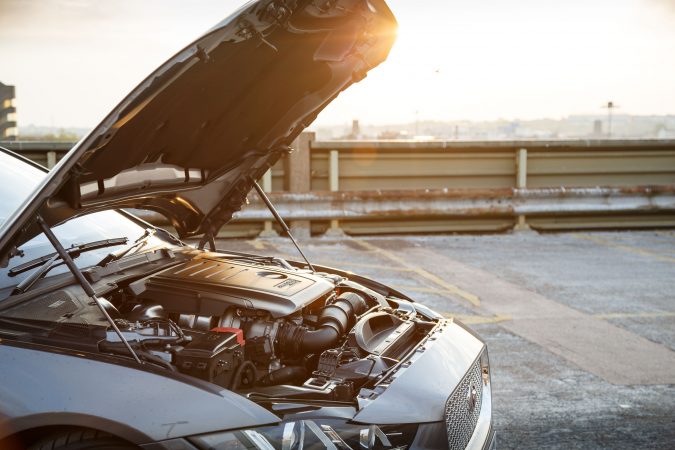 I had looked forward to testing the Jaguar XE with the Ingenium 2.0 litre diesel for some time and being able to drive around in the car was a great pleasure. The driving position did feel a little low in the car to start with, but after a day or so of driving around I got used to how it felt and actually quite liked it. My initial thoughts on using the 2.0-litre diesel engine was a great surprise,, when you rev it up a little you can certainly squeeze the power out of the car.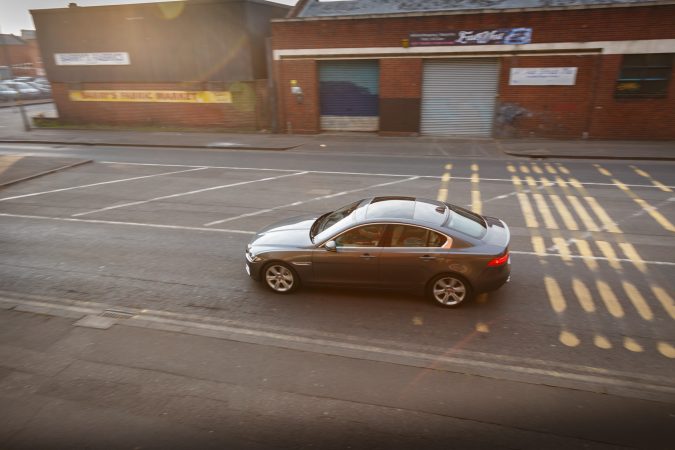 The XE is brilliant on the motorway and I can certainly see this car being a big hit for business people that spend their lives on motorways. Once cruising on the motorway at 70mph, the MPG figures of this car with the 2.0-litre Ingenium diesel engine are at a sweet spot. In fact, the MPG figures during my entire test have been great.
Summary
The Jaguar XE is a dream car to experience and fulfils a lot of needs of the current market. The latest Ingenium engine is a real master piece. After spending some time seeing how it was created at the Engine Manufacturing Centre, I really got to understand the clever technology that goes into building these engines.
Supplied by: Jaguar